The Bronx Vegan Eats: Top Tortillas
Classic tex-mex cuisine in The Bronx, veganized.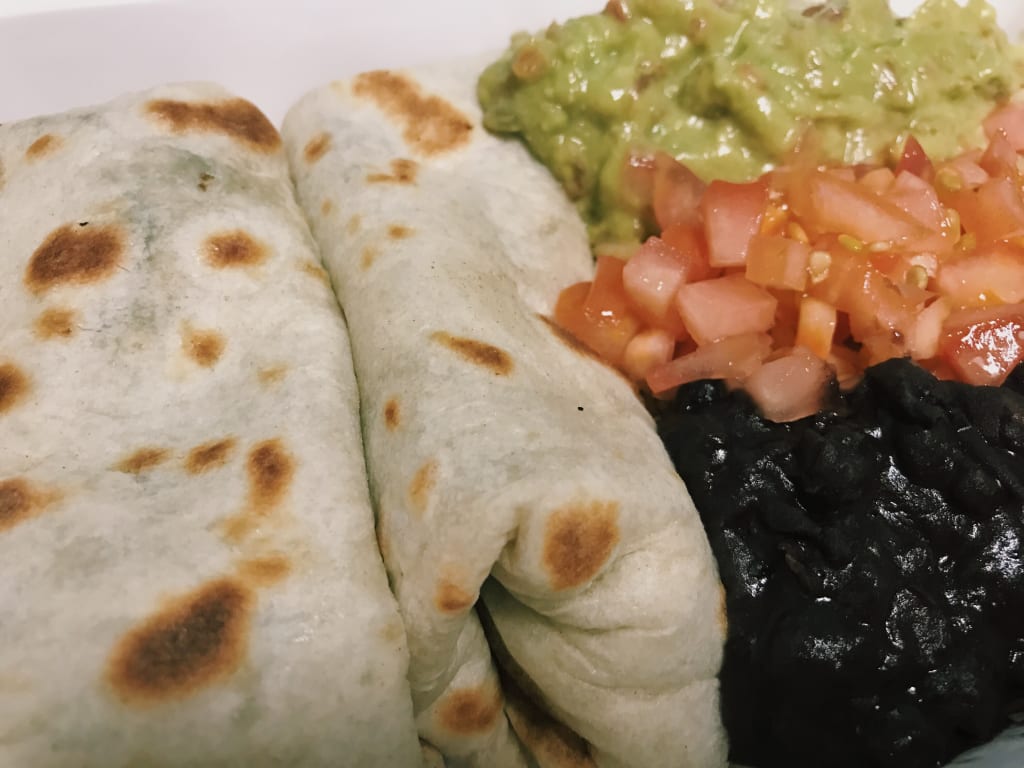 Walking around the immediate area of the busy Buhre Avenue train station will show you more food options than you can handle. It's amazing that this area isn't designated a food hub of the Bronx! Of all the places to choose from, there's one spot that I get a craving much too often. If you're looking for some solid vegan spinach enchiladas in The Bronx, look no further than Top Tortillas.
There are a lot of places in the Bronx that bring back nostalgia for me. Top Tortillas, located on 3038 Buhre Avenue, is one of those places. I'm not sure how we stumbled upon it, being that I was hardly in this area of the Bronx but I'd often take trips there with my family for a quick dinner packed with flavor. My favorite thing to get was the spinach enchilada dish, served with a generous helping of guacamole, rice, beans, and tomatoes. Typically, enchiladas are covered in cheese so it never crossed my mind to go and try it without cheese, but I'm glad I did.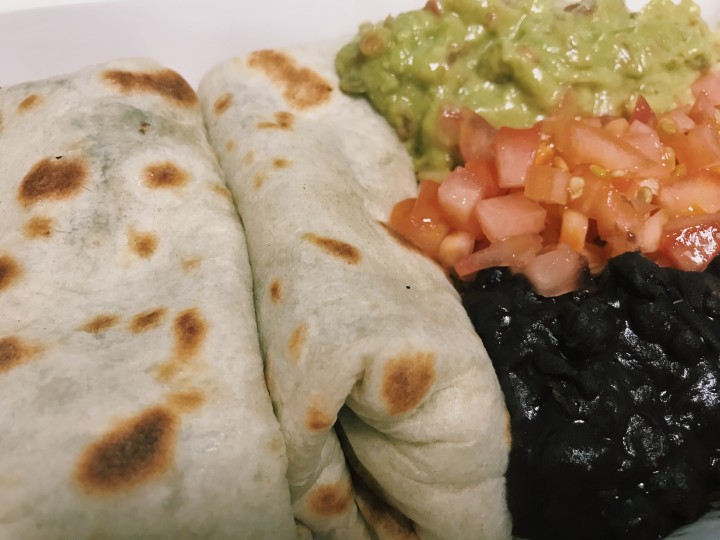 The atmosphere of this restaurant is very welcoming, offering beautiful imagery to look at all around the restaurant while you wait for your order to be finished. You could tell how popular this spot is by how many people are running in and out to place orders during your visit. While there is some seating options available, there isn't enough to host your whole family, so do keep that in mind! Another thing to keep in mind is that this restaurant only accepted cash at my time of visit, so come with cash handy.
What really makes this dish special is the unique flavors and quality of the sauteed spinach. I was told the spinach was simply cooked with garlic and oil, so I'd like to think the difference is the use of fresh produce. The restaurant assures that they are "constantly preparing the finest and freshest Tex-Mexican food." For just $7.50, you get two spinach filled enchiladas with this delicious spinach along with other side dishes. The combination of everything in this dish makes for a very filling meal that's incredibly tasty. Even better, there are other meals that can easily be veganized in Top Tortilla!
When it comes to vegan resources in The Bronx, our small cultural restaurants are often overlooked. Being a vegan in our community sometimes takes a lot of creativity, but can also be as easy as asking for meals with animal products. Where it becomes difficult is when these same meals don't quite taste right without those products. This is why I love this meal so much. It is mostly plant-based and still packed with flavor regardless of the lack of cheese.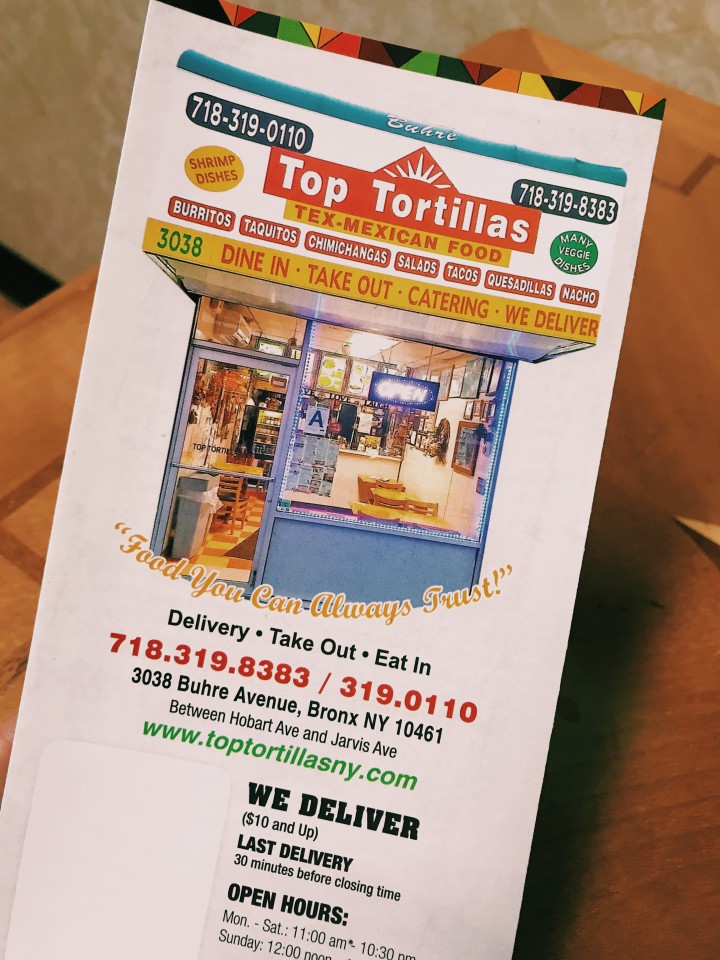 Stop by 3038 Buhre Avenue and give Top Tortilla a try! You can visit their website for a full look at their menu and information on ordering take-out. The restaurant makes sure to note that their "food is always prepared fresh so please phone in your order at least 30 minutes ahead of time to ensure prompt delivery or pickup. Just look for our flashing lights!"
The Bronx Vegan Eats: is a series by The Bronx Vegan that reviews vegan meals available from Bronx restaurants, bodegas, and more. The goal of this series is to highlight affordable vegan meals in the borough for other vegans to enjoy. If you liked this review, please considering tipping below! All tips will go towards funding more food adventures in the series.