The Best Vegan Pizza in the Bronx Is Hidden in Throggs Neck
The vegan pizza gods have blessed the Bronx once more.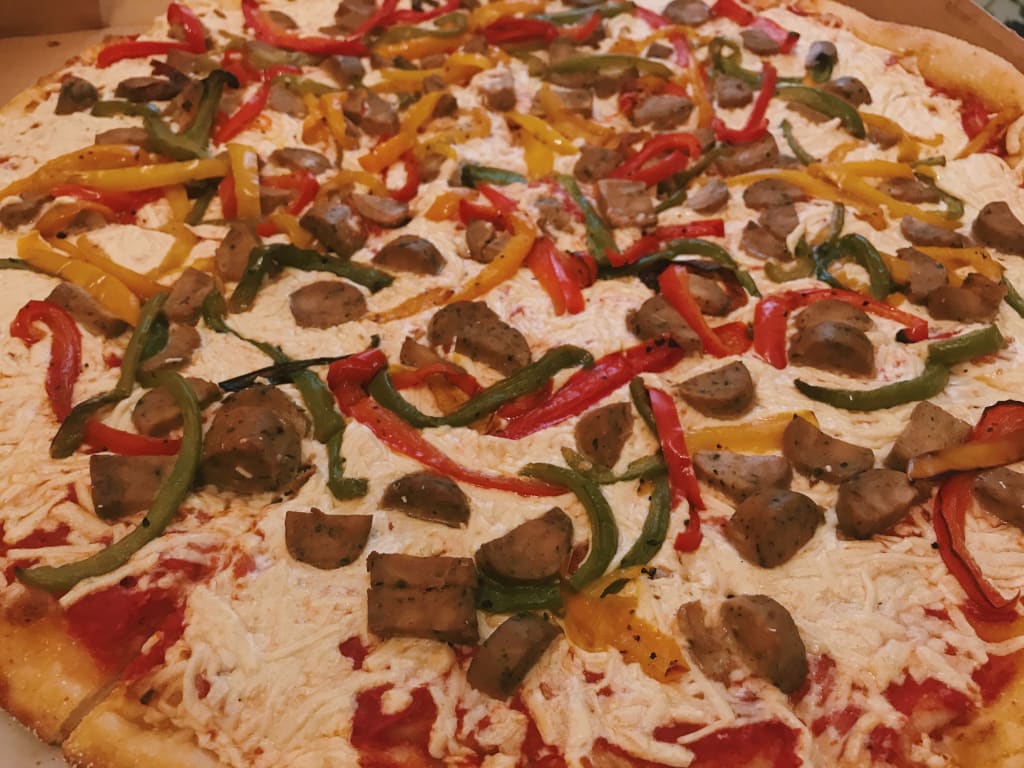 Following the closing of Pizzaniste, the only Bronx pizzeria (to my knowledge) that sold vegan cheese and crust, my dream for vegan pizza in the Bronx was struggling. As with most of my vegan discoveries, it was through a food ordering app where I found the Vegan Pie at Pizza Gusta. I was sure I was going to get a very sad excuse of a pizza, especially because the word "vegan" is present. Instead, what I received was the best vegan pizza I've ever had in my life.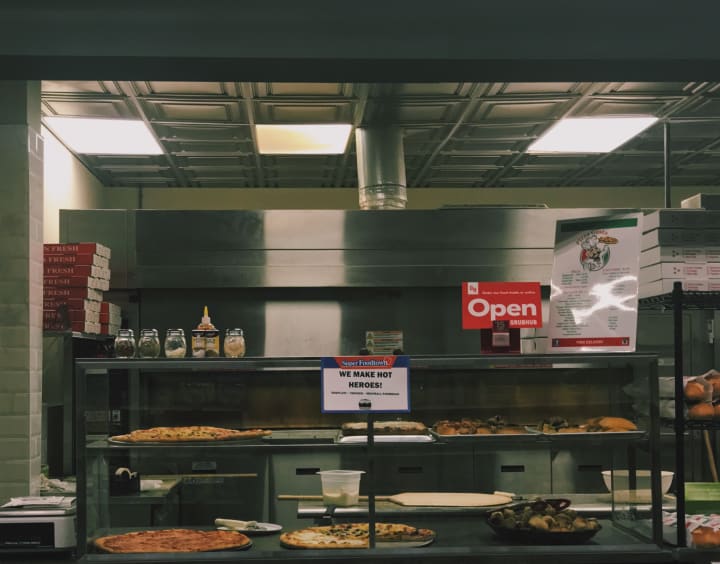 When I first became vegan, one of my biggest struggles was missing cheese. I detail that in my review of Pizzaniste and almost one year later, I can still relate to that struggle. What I also missed was the delicious taste of a classic NYC pizza. While I've tried some amazing pizzas all over NYC in my year of veganism, nothing quite captured that authentic pizza taste like Pizza Gusta has. When I inquired about what exactly it was about this pie that made it so authentic, the answer was fresh, quality ingredients.
If you're preparing to take a trip to Pizza Gusta, be prepared to walk inside a Super Foodtown. This new pizzeria has been nestled in this fairly large grocery store located in the Throggs Neck area of the Bronx since July 2018. The benefit of being located in this supermarket is that Nick Enea, a veteran baker, and owner of Pizza Gusta, has the store to his disposal. This means he's always using fresh ingredients and whatever vegan alternative you can find in the store. Upon meeting him, he explained that he put the vegan pie on the menu after one customer took the time to teach him what veganism was and what kind of meals he'd like as a vegan. (Bless this customer!)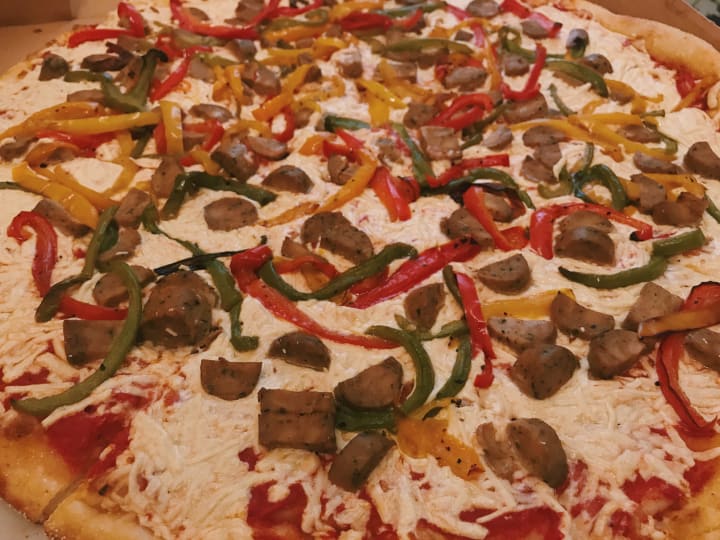 So, how and what can you get at Pizza Gusta? Well, it depends on the ingredients available in the store. Enea told me, "if it's available, he can make it." I took his word for it and after perusing the grocery store to see what vegan items are available I got the following:
Vegan Mushroom and Cheese Calzone
Vegan Italian "Sausage" and Peppers Pizza
Vegan Garlic Knots
I placed my order by calling Pizza Gusta's number and speaking with Enea himself, telling him exactly what I wanted. While there are no set prices, I can say that what I paid for everything above was much more affordable than I imagined. The downside to this kind of custom experience is that by placing the order via phone for delivery, the only options of paying is with cash. If using ordering apps like GrubHub or Slice, your choices are limited to the vegan pie, for now.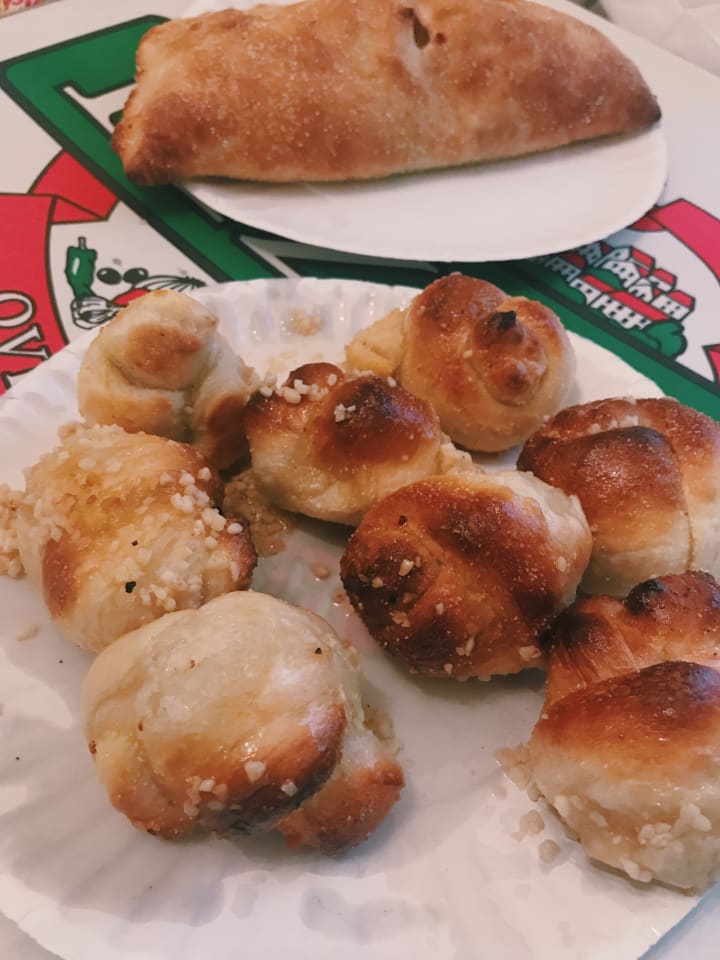 Just as expected, the custom order was just as amazing. You can tell that Enea has an abundance of experience that allows him to create quality NYC pizzeria foods with a vegan twist. As we spoke about the future of Pizza Gusta, Enea mentioned that there is a possibility that seating will be placed in front of his spot in the store closer to the holidays.
I highly encourage you to check out and order from Pizza Gusta, located in the Super Foodtown at 2945 Bruckner Blvd. Call (718) 379-7100 to place your order for free delivery or pick up from the store. Let him know The Bronx Vegan sent you!
-
The Bronx Vegan is a blog run by Puerto Rican and Peruvian Bronxite, Alexis Montoya. This blog aims to highlight vegan resources in and around The Bronx through recipes, reviews and more. If you like what you read, please consider tipping below! All tips will be put towards vegan efforts to share with the world.
For more, follow The Bronx Vegan on Instagram, YouTube, Facebook, and Twitter.