The Best Restaurants in Baltimore to Seek Out
In town and undecided on where you want to eat? These are the best restaurants in Baltimore.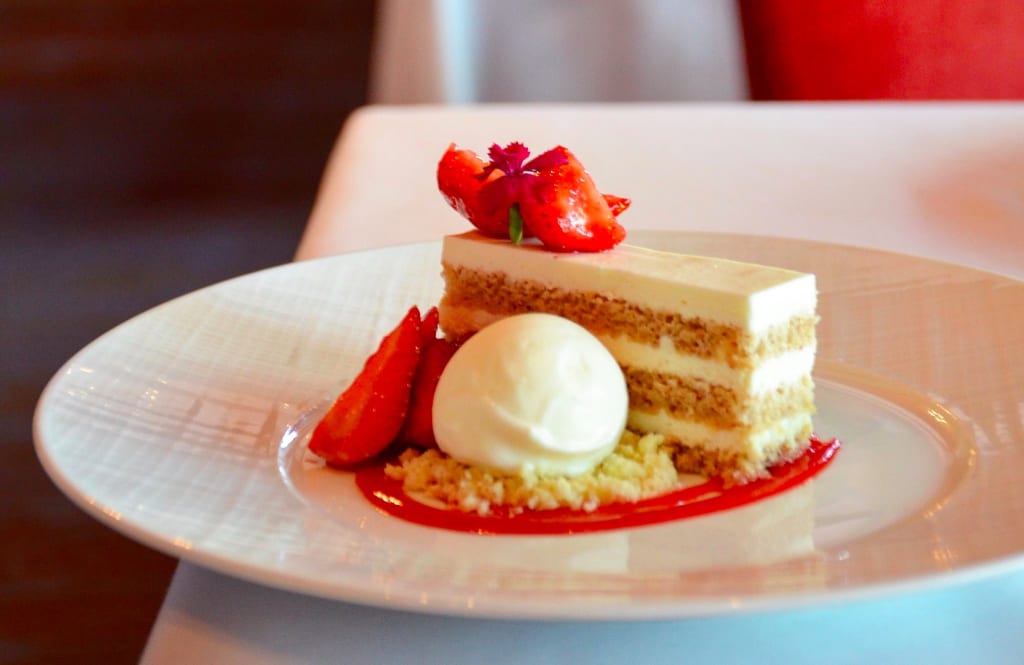 Baltimore is the largest city in the state of Maryland and the 30th biggest in the United States. Having top-notch restaurants just comes with the territory of being a large city; with so many people, you're bound to find some of the best food you've ever had. Baltimore is known for having great crab, as any Vince Vaughn fan would know, "crabcakes and football, that's what Maryland does." If you're in the city and are looking for a great place to eat, here are the best restaurants in Baltimore.
La Cuchara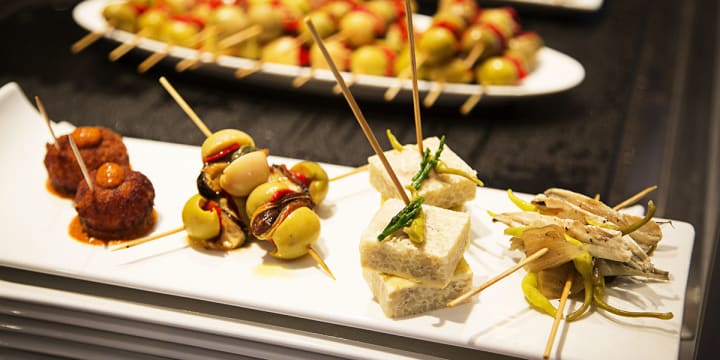 La Cuchara gives diners the opportunity to try wood fire cuisine inspired by the Basque region of France and Spain. Located in Woodberry, Baltimore, this restaurant provides a great menu with an incredible atmosphere. Despite being in a very large building, there's a warmth to the environment that fits the menu. Chef/owner Ben Lefenfeld wows customers with appetizers that feature charred octopus, anchovies, or sardines, so delicious you may forget to order one of the fantastic entrees, which include a whole branzino or a lamb shoulder.
Charleston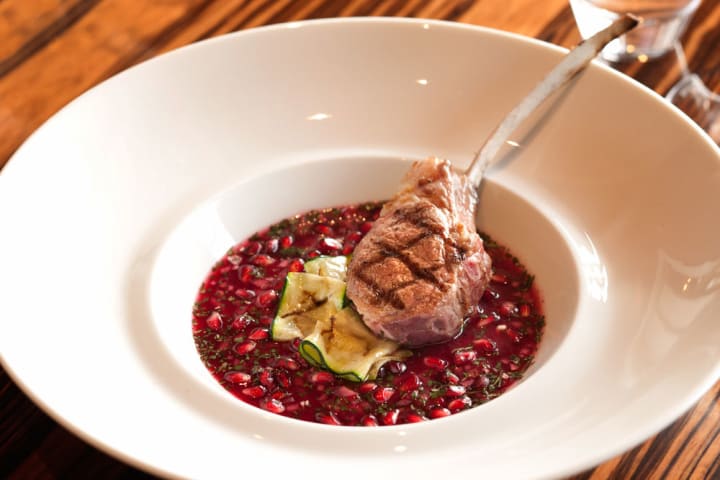 Despite not formally being an award-winning chef, Cindy Wolf provides plenty of award-worthy dishes at Charleston. Wolf appeared on an episode of Beat Bobby Flay. Although she didn't win, she showed a great flare on the show and her name grew outside of the Baltimore circle. The Baltimore Sun lists Charleston as the place to go when going out for a celebration dinner "but you don't need a special reason to indulge in dishes like the celebrated shrimp and grits or pan-seared Hudson Valley foie gras."
Aldo's Ristorante Italiano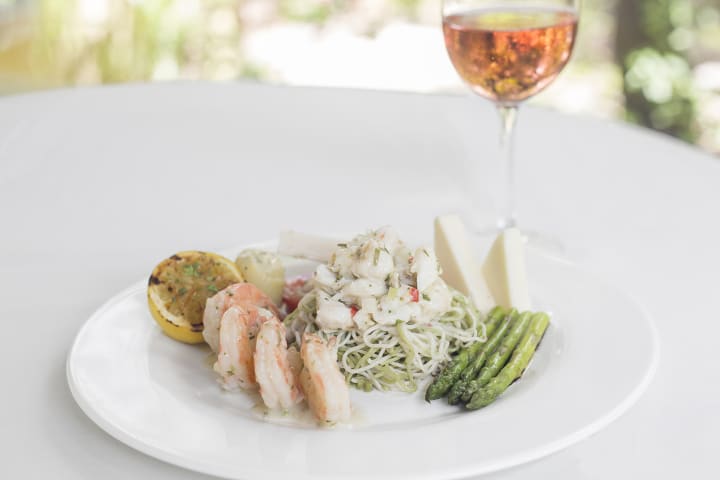 If you want to have the chance to run into a celebrity, this the best restaurant in Baltimore to go to. Aldo's Ristorante Italiano offers fantastic Southern Italian cuisine that is conservative in all the best ways. There isn't a bad item on the menu but the osso buco is made famous by chef-owner Sergio Vitale's four-hour-slow-braised veal shank. The wait staff wears formal tuxedos and can remember the exact way you like your drink which is very impressive. The dining rooms provide a great atmosphere for any occasion. If you want a glass of wine to pair with your dinner they have a great wine selection, just make sure you pair it properly.
Gunther & Co.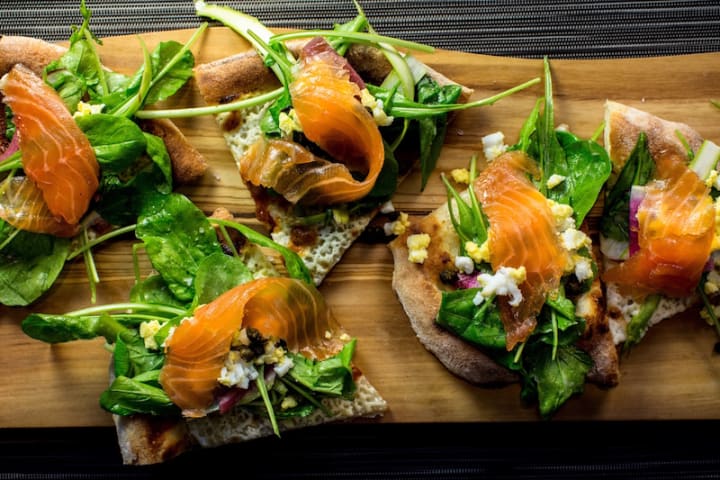 Prior to Gunther & Co, executive chef Jerry Trice operated an award-winning food truck in Washington D.C. This new venture could fit "the graduating class of a small liberal arts college," according to Baltimore Magazine which is a big step up from a food truck. Gunther & Co provides modern American food with a global influence and is known for having an incredible oyster selection and raw bar. The dessert menu, headed by pastry chef Aja Cage, is incredible as well, and the ice cream is to die for, especially the sweet corn.
Wit & Wisdom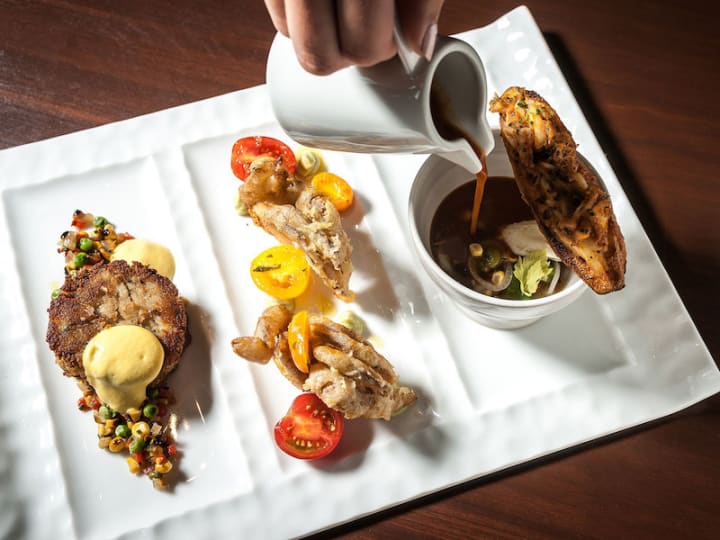 Located in the Harbor East as the anchor restaurant of the Four Seasons Hotel, it's no surprise that Wit & Wisdom is one of the best restaurants in Baltimore. Naturally, seafood is the go-to option when dining at Wit & Wisdom, with a large variety of fish to choose from, from Chesapeake rockfish to an Asian-inspired seared and poached monkfish. If seafood isn't for you, chef Michael Mina also has great steak and bison that get the wood fire treatment. Wit & Wisdom has an extensive wine list that the wait staff is very knowledgeable about and pastry chef Dylan Ng can do wonders with a soufflé.
Thames Street Oyster House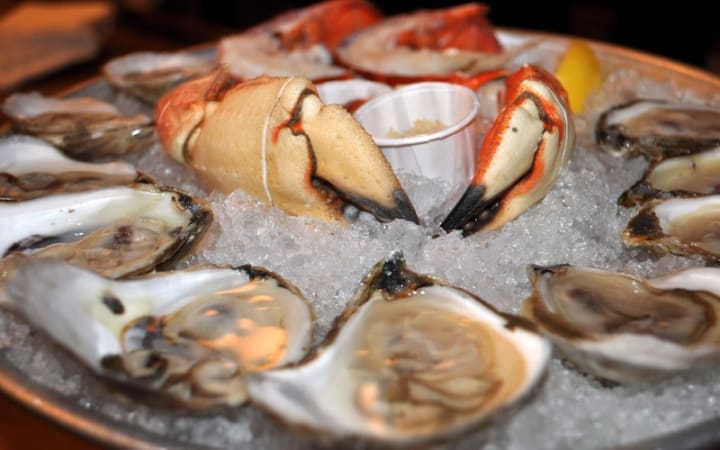 When you're told that reservations need to be made days if not weeks in advance, you know you're talking about one of the best restaurants in Baltimore. Thames Street Oyster House wows even the snobbiest of seafood connoisseurs with their expansive selection. The lobster roll won first place at the Lobster Rumble in New York City so you know this place is legit. This oyster joint obviously has a fantastic raw bar with oysters, clams, and Gulf shrimp, as well as great soups and salads. If you haven't heard anything you'd be interested yet they have a delicious cast-iron crabcake. If you're especially hungry try the five-pound stuffed lobster, the only problem with this dish is that it needs to be ordered two days in advance.
The Prime Rib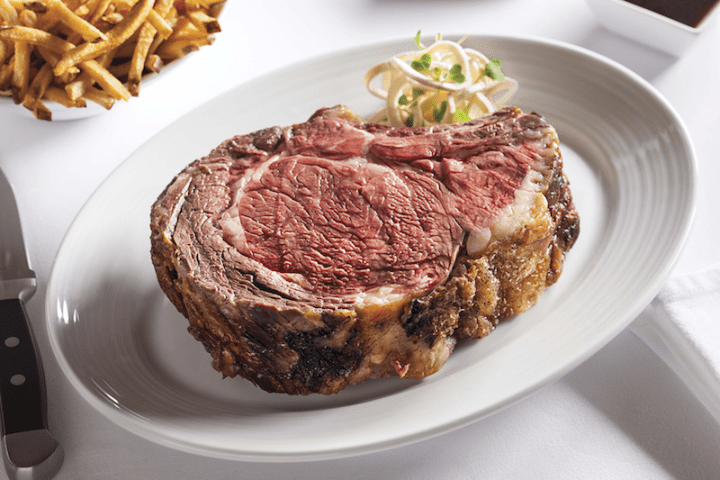 This 52-year-old restaurant is a staple of the city that hasn't changed much since it opened and is certainly one of the best restaurants in Baltimore. The Prime Rib is a classic upscale steakhouse with pieces of meat that cover the full plate and Maine lobster stuffed with imperial crab. You've never seen onion rings as big as the ones at The Prime Rib and everything is so delicious that even the vegetables are raved about. Don't think that just because this is a steakhouse that the drink menu is lacking, their martinis truly can't be beaten.
Puerto 511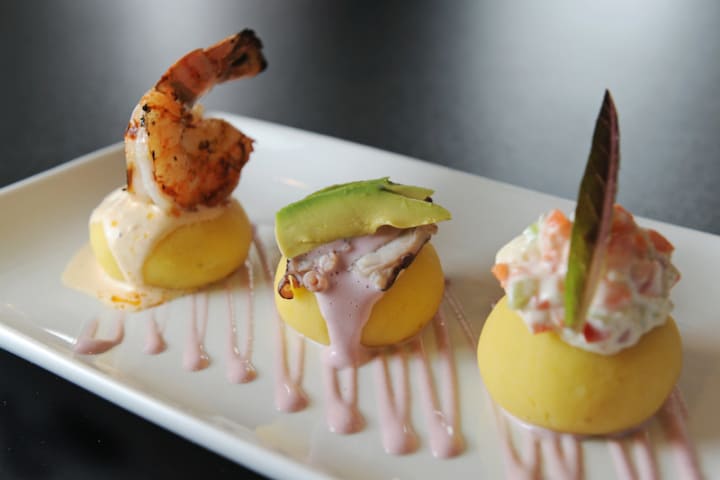 While this Peruvian restaurant may not seem like much from the outside, the quaint dining room is sure to make an impression. Reservations are highly encouraged since this small restaurant only seats 18 but that certainly doesn't mean that it isn't of the finest quality and one of the best restaurants in Baltimore. You really feel welcomed at Puerto 511 with executive chef Victorio Alarcon often tending to tables himself. The menu claims to have "the best ceviche in Baltimore ever," and that is certainly not a hyperbole. The appetizers are great, especially the cassava fritters stuffed with ribeye, raisins, and olives and the entree of Huancaina spaghetti, a cream sauce based dish with chunks of steak, shrimp, and mushrooms, is also terrific.
Alma Cocina Latina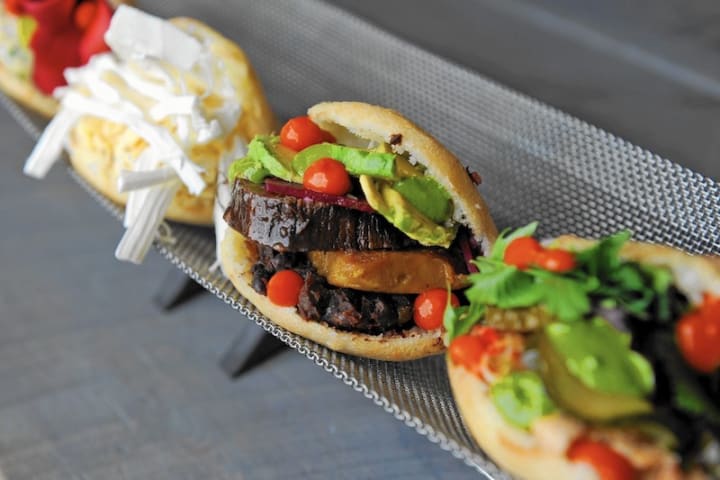 The place that introduced Baltimore to arepas, crunchy cornmeal patties stuffed a variety of fillings like shredded beef, and caramelized sweet plantains certainly earns a spot on the list of the best restaurants in Baltimore. Alma Cocina Latina provides Venezuelan-style food with a flavor of contemporary techniques that make the food unique. Chef Enrique Limardo provides 16-hour sous vide short rib and incredible seafood specials.
Cinghiale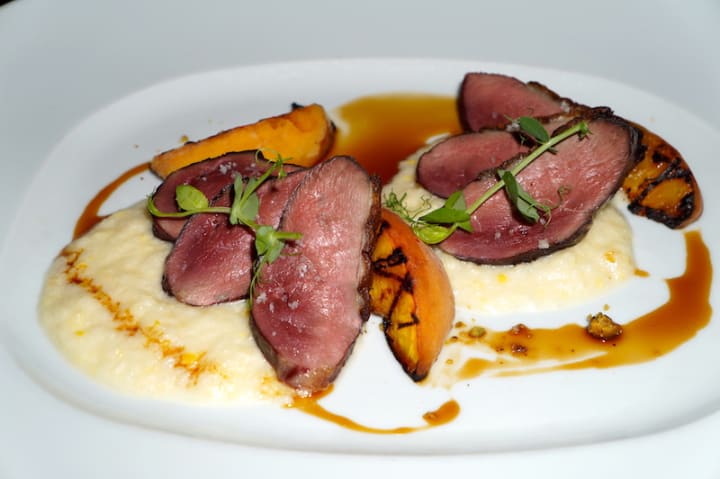 If pasta is your thing then this authentic Italian eatery is the best restaurant in Baltimore for you. Cinghiale has evolved in the ten years since its inception, expanding to include a wine bar, formal dining area, and a general bar area. If you're an indecisive eater then the four-course prix-fixe is great since it gives you a variety of the different types of food on the menu. You can't go wrong with any pasta you choose and their fish selection is impeccable. Tuesday nights are very special at the wine bar with half off bottles; just make sure you're pairing your wine with your food correctly. With all that Cinghiale has to offer, it's no surprise it's one of the best restaurants in Baltimore.