The Best Little Hoagie Place in Pennsylvania
A hidden gem at the edge of the Endless Mountains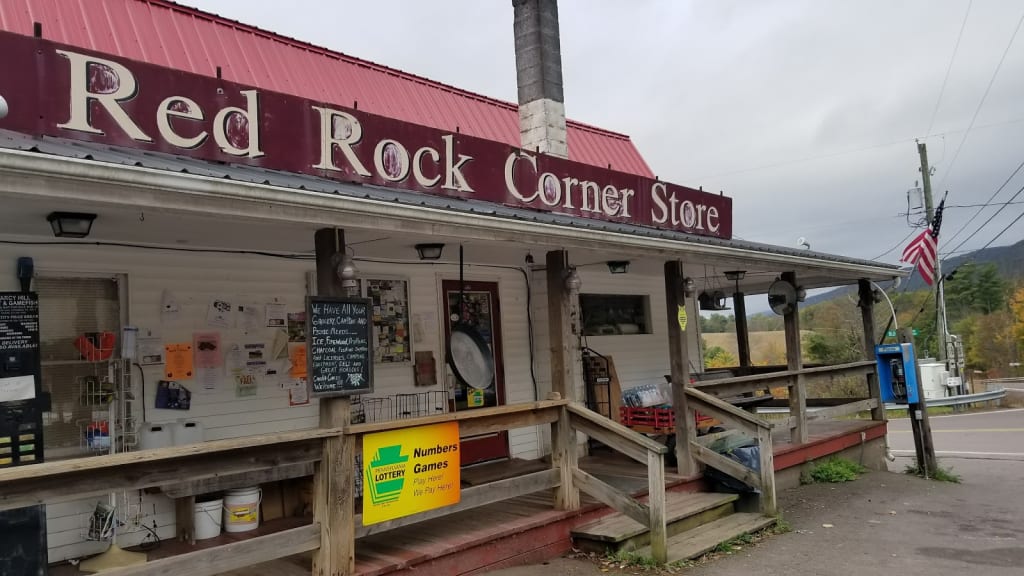 I need to tell you about the best bologna sandwich I've ever had.
I realize that most people don't have specific memories about bologna sandwiches...or even specific feelings about bologna sandwiches...but years later I can tell you every delicious detail about that sandwich. It was that good.
The year: 2013. The place: The Red Rock Corner Store in Red Rock, PA. The time: I dunno. Probably lunchtime. Time is a meaningless construct.
It was Sweet Lebanon Bologna on wheat bread, and at first glance it looked like a normal, run-of-the-mill sandwich; bread, meat, condiments, lettuce. No big deal. Then I took a bite, and suddenly rays of golden light appeared from the Heavens and the Sandwich Angels sang. The meat-sliced perfectly, delicately thin-was piled high on top of a nest of shredded lettuce and hints of tomato. Balanced ever-so-carefully on top of the glorious meat was a melody of sweet and hot pepper rings that danced upon my tongue in delicious harmony. Soft bread lightly kissed with mayonnaise wrapped around the whole affair like mother hugging her child to her bosom. It was the kind of sandwich that I wanted to inhale all at once, and yet I never wanted it to end.
It was like, a crazy good sandwich.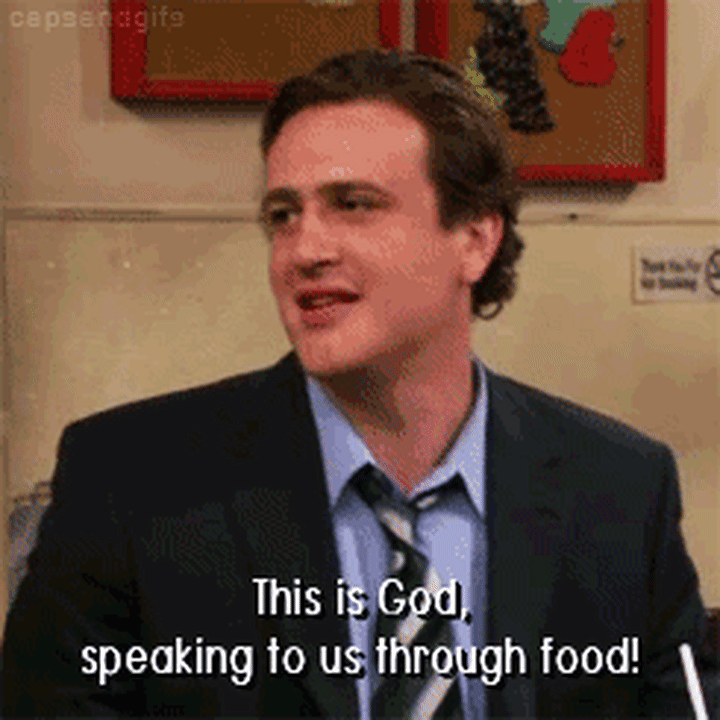 The Sandwich (as I will forever refer to it) was created and prepared by my super sweet coworker named Kelsey, who occasionally popped behind the counter at the Red Rock Corner Store when they got busy. She'd been doing this for pretty much forever because her aunt and uncle owned the place (Fun fact: even though it's eight years later, I still introduce her to people as Kelsey-The-Girl-Who-Made-Me-The-Sandwich-That-Time). Last fall, Kelsey and her sister Laura took over ownership of the Red Rock Corner Store so that their aunt and uncle could retire.
How cute are they?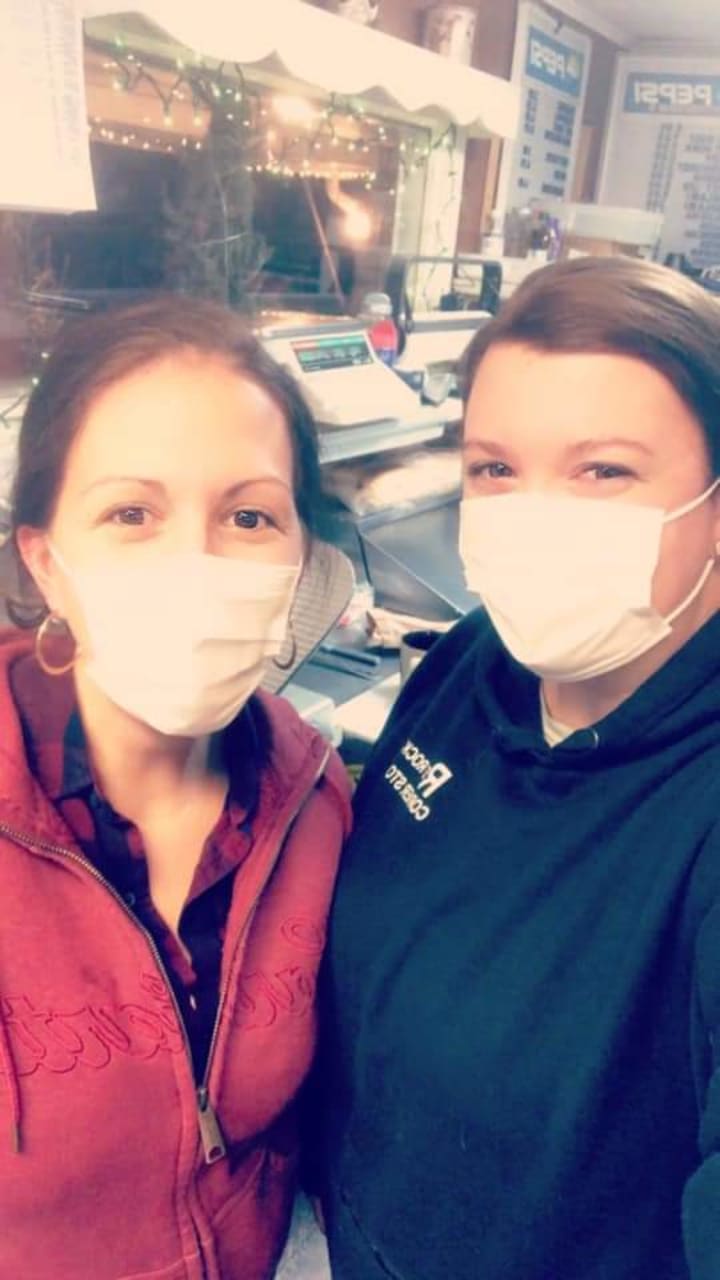 The Corner Store is an institution in our little mountain town. According to its Facebook bio: "The Red Rock Corner Store is conveniently located in the middle of nowhere for all of your camping needs. Home of the best hoagies in Red Rock!" And that's absolutely true. Of course it's the only sandwich/hoagie shop in Red Rock, but that doesn't make it any less than the best. Their famous hoagies look like this: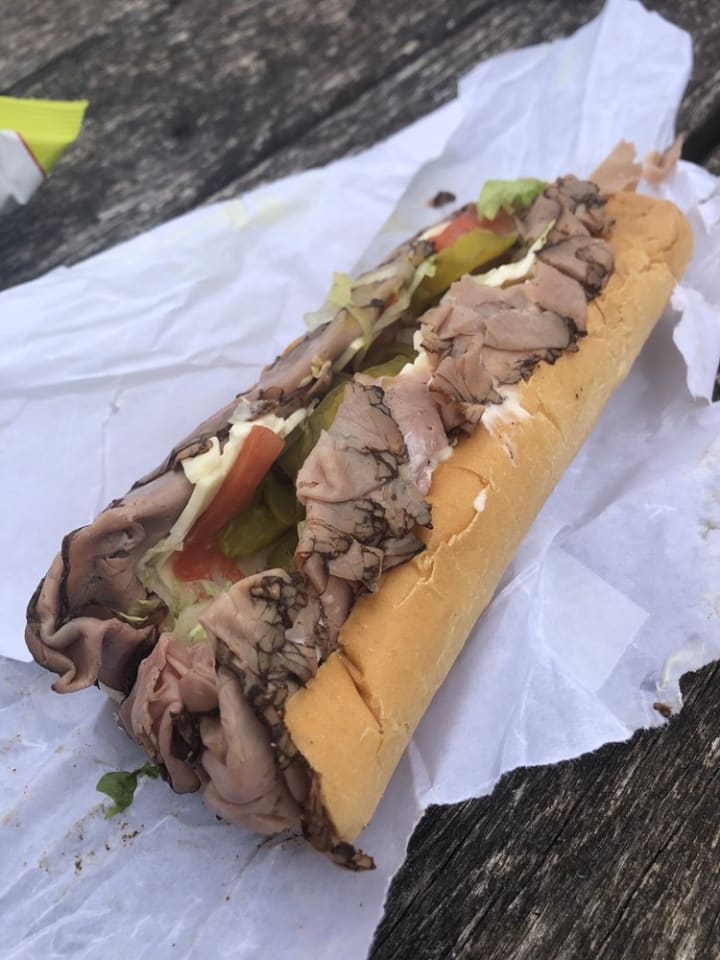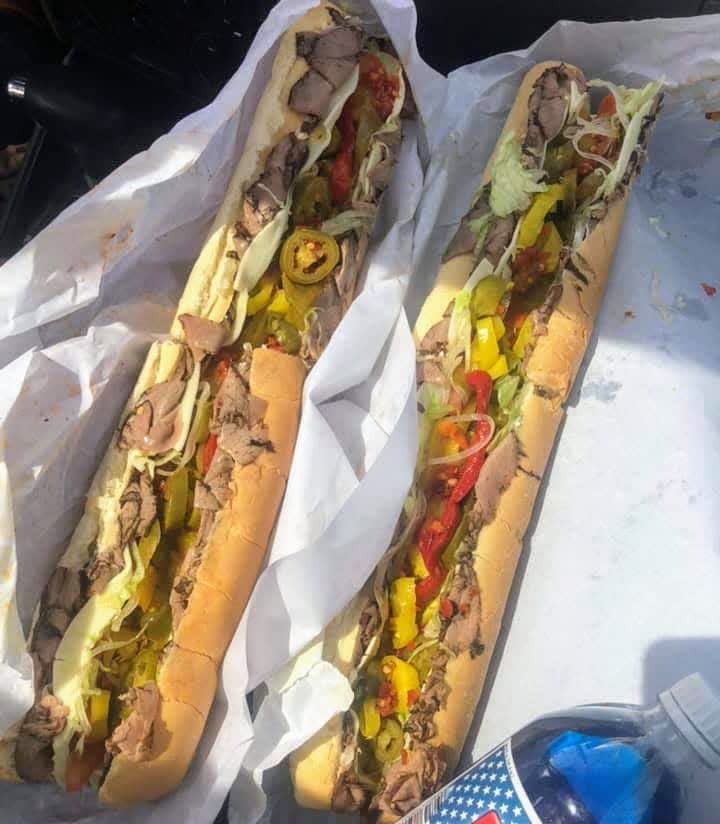 But the Red Rock Corner Store is much more than (awesome, delicious, perfect, heavenly) sandwiches. For decades it has stood quiet and unassuming at the base of the Endless Mountains, patiently waiting for the summer season when hundreds of avid campers, fishers and assorted outdoorsy-types flock to the beautiful Rickett's Glen State Park to take in sites like this: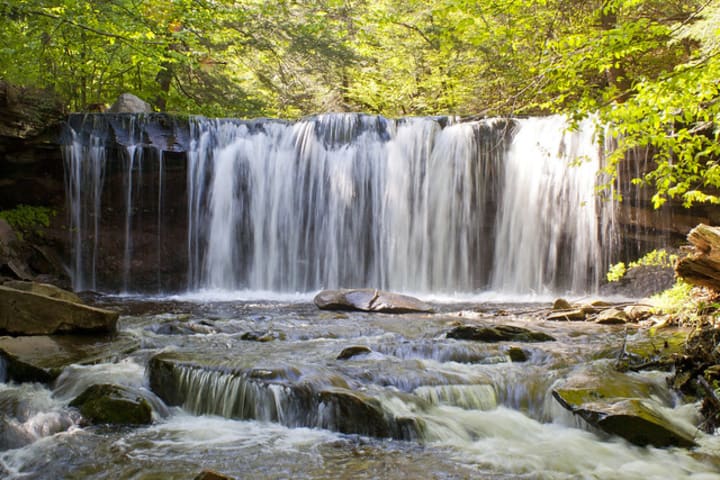 Laura and Kelsey make sure to offer a variety of camping and hiking equipment, basic canned goods and supplies (complete with a Live Bait vending machine), and fun stuff like this: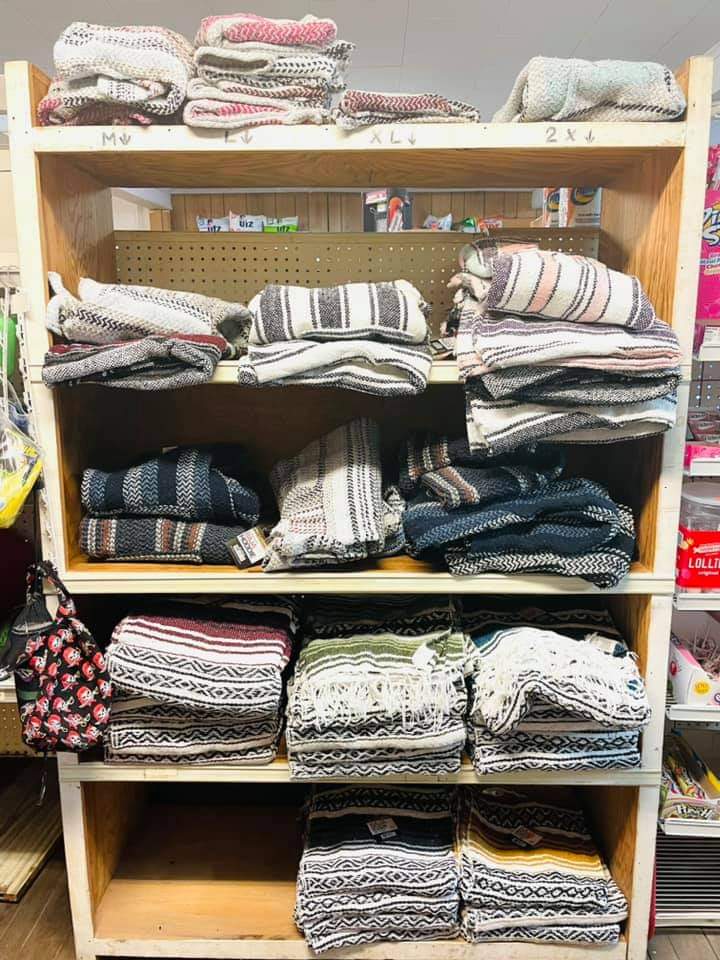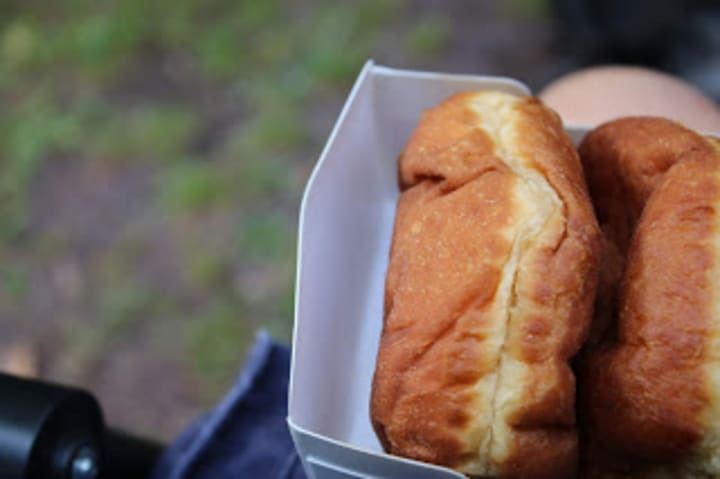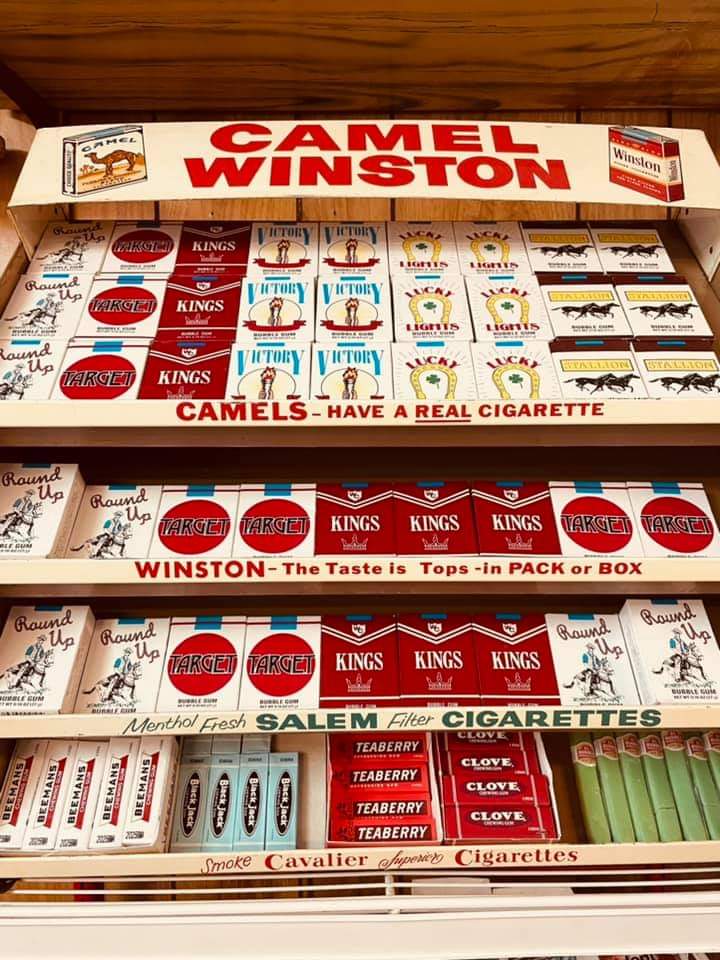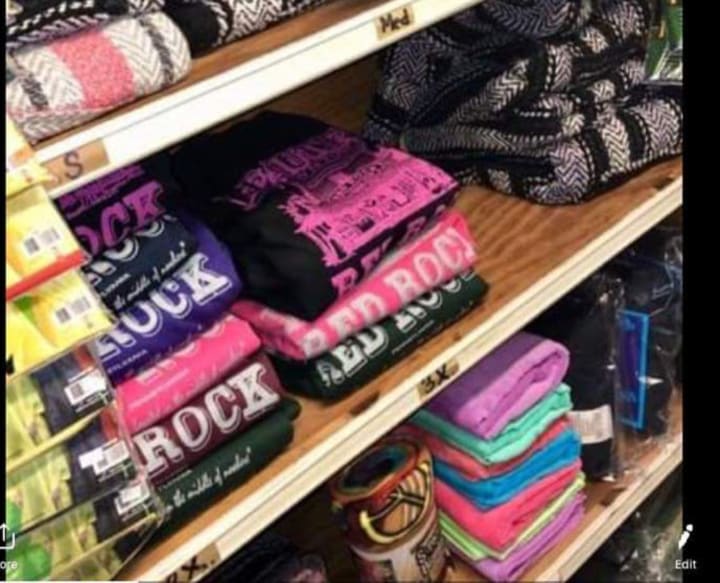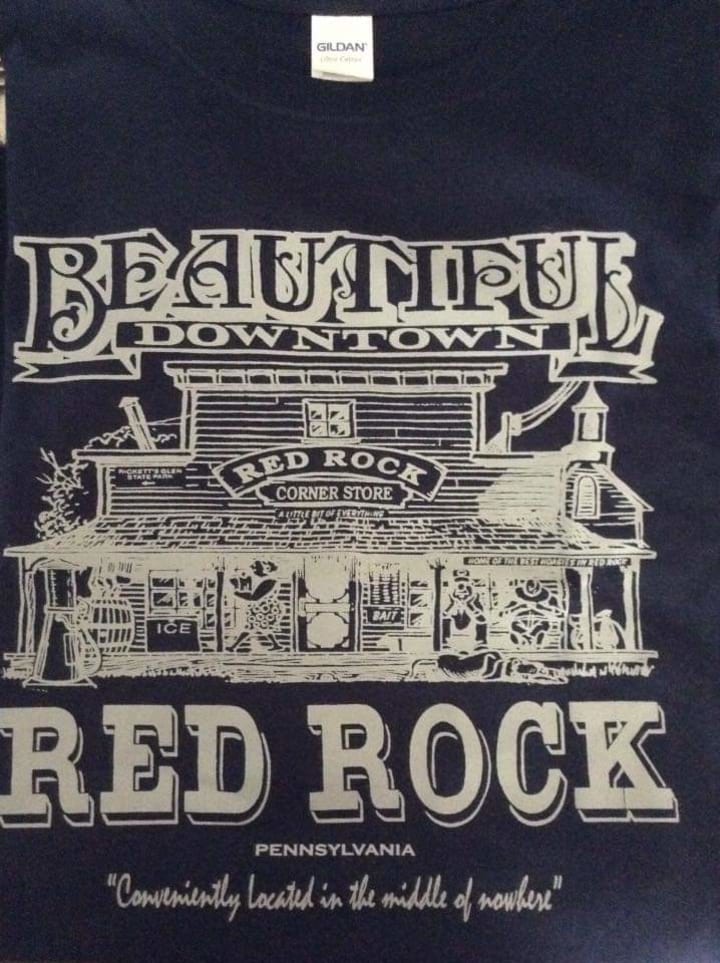 They also have coffee. Which...is just fine. I don't really have an opinion on the coffee.
The Red Rock Corner Store thrives on summer tourism, but that doesn't mean it struggles through the rest of the year. In the off season, it still bustles with life; we never get sick of those sandwiches, after all. The Corner Store serves as the hub for all the locals and those of us that have morning commutes over the mountain. On any given day you're likely to find a delightful cast of characters; early-bird hunters, gas-industry workers, business people and park rangers hanging about, sharing smokes on the front porch and catching up on the latest town gossip (which is usually about farming, fishing, drinking or any combination of the three). Occasionally someone will make Pennsylvania crock-pot favorites like meatballs or sausage gravy and biscuits for the hunters. This winter during some record-breaking snowstorms, the sisters had soup, hot cocoa, coffee and sympathetic ears readily available for all of us forced to brave the unplowed roads without Xanax.
They also host the long-standing tradition of the Buck Pool: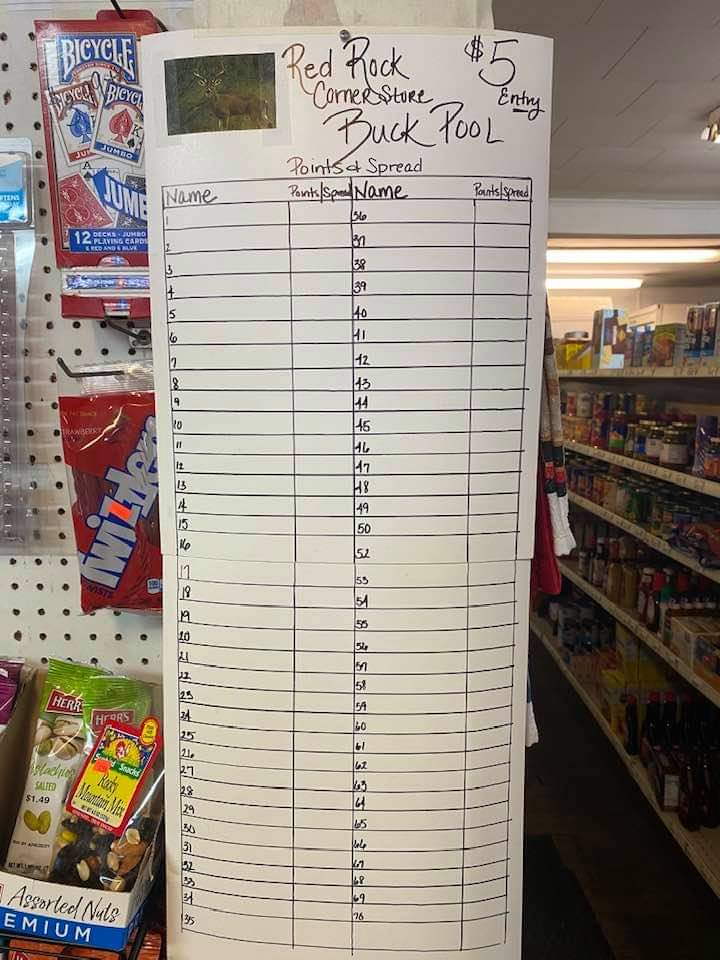 If you stop by, ask Kelsey who won the Buck Pool in 2008 (Spoiler alert: it was her).
Laura and Kelsey do a phenomenal job of keeping their family (and our town's) tradition alive. The Red Rock Corner Store is everything you'd ever want out of a small town sandwich shop; quality food, regional delicacies, low prices, friendly faces...
And the best damn bologna sandwich you'll ever eat.