THE BEST HOMEMADE MAC & CHEESE
Creamy, gooey, crispy. What more could you want??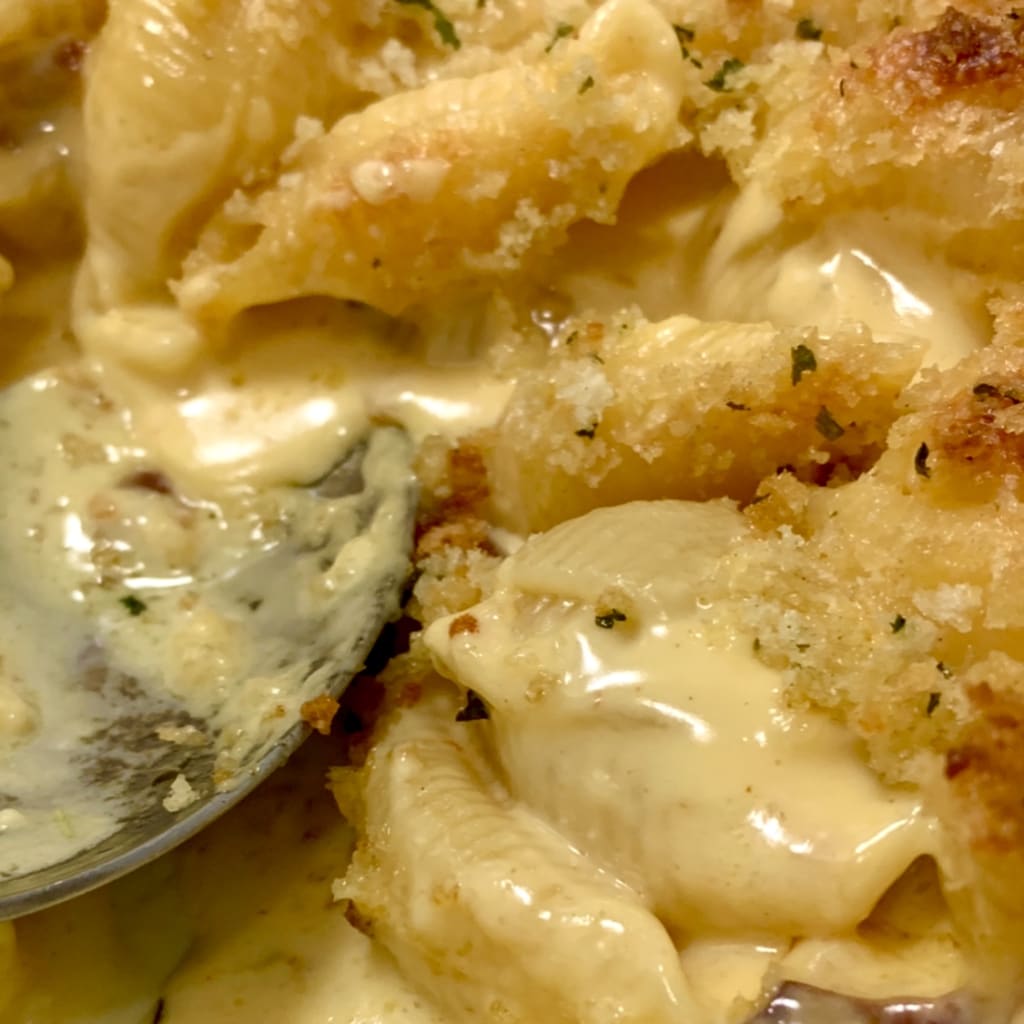 Every year when my boyfriend's birthday rolls around, I always ask him "what do you want for your dream birthday dinner??"
Without fail, he usually goes straight for the comfort foods - fluffy chive biscuits, my oven-fried chicken, squash casserole, Parmesan roasted cauliflower - you name it. One year he threw "homemade mac n cheese" into the mix of things, and I don't know why... but I felt completely daunted!
Even though I'm a professional pastry chef and a good home cook, it occurred to me in that moment... I don't think I had ever made mac n cheese outside of a boxed mix before in my life!
I know, I know... how is this possible? It can't be that hard, can it? So why had I never made it before? But Rob asked and he shall receive! I've got this.
So I started googling some recipes to research what techniques were out there these days... And after some sniffing around, I improvised a hodgepodge of my own of every recipe I had seen and holy smokes, guys... it did not disappoint!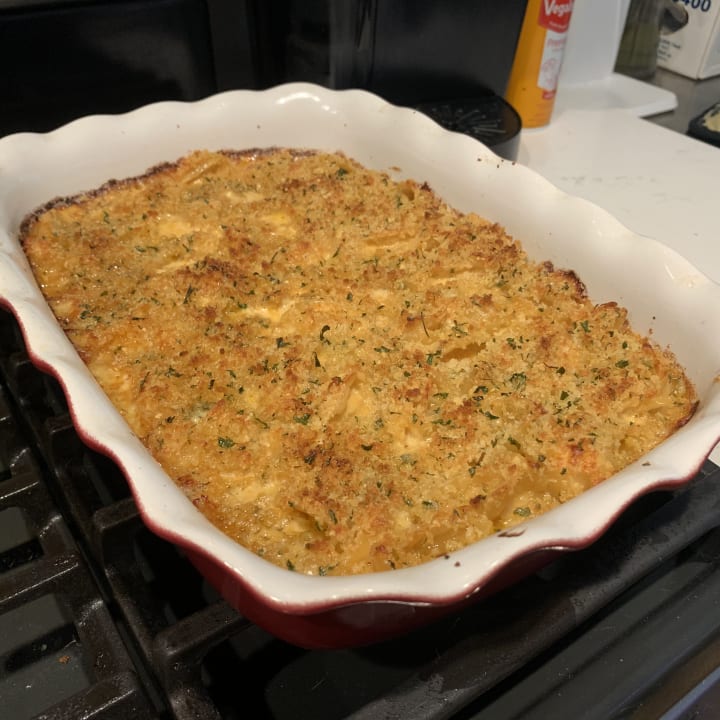 When Rob and I first dug in, we couldn't believe it... it was like a revelation! I mean, we truly couldn't get enough.. we were addicted! I never thought it would come out as good as it did. We are talking pure restaurant quality, here! Creamy, just the right balance of cheeses, and a crispy top - what's not to love?? I'll let you all be the judge of that!
THE BEST HOMEMADE MAC & CHEESE
For the Mac....
- 1 lb favorite short pasta (elbows, shells, cavatappi, rotelle)
- 1 pint (2 Liquid Cups) heavy cream
- 4 oz shredded sharp cheddar cheese (yellow or white)
- 2 oz American cheese (yellow or white), chopped
- 2 oz provolone, shredded
- 2 TBSP grated Parmesan or Pecorino Romano
- 1/2 tsp paprika
- 1/4 tsp kosher or sea salt
- 1/8 tsp ground black pepper
For the Topping...
- 1/2 Cup Panko bread crumbs
- 1 TBSP unsalted butter, melted
- 1 TBSP grated Parmesan or Pecorino Romano
- 1 tsp dried parsley flakes
Make It...
Grease a 13x9 casserole or glass dish.
Bring 6 quarts of heavily salted water to a rolling boil.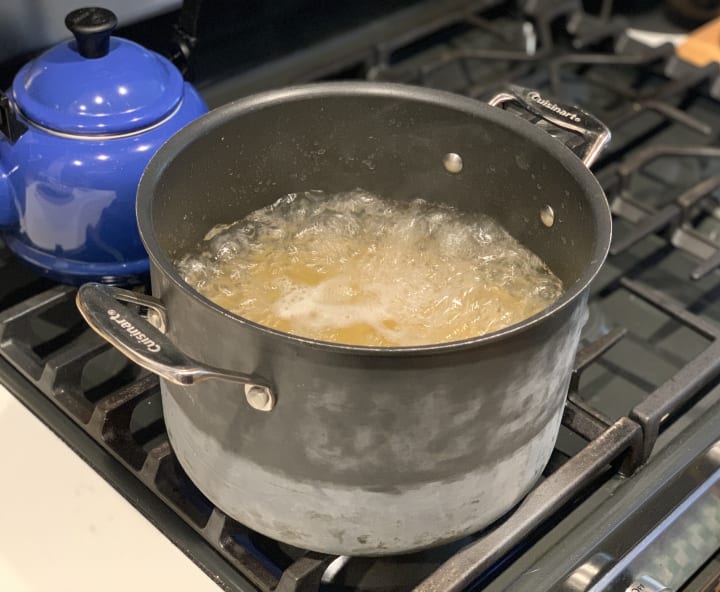 Cook your desired pasta 1 to 2 minutes shy of your normal al dente (as you want the pasta to be slightly more undercooked, as it will continue to cook further as it sits in the warm cheese sauce). This will take approximately 8 minutes.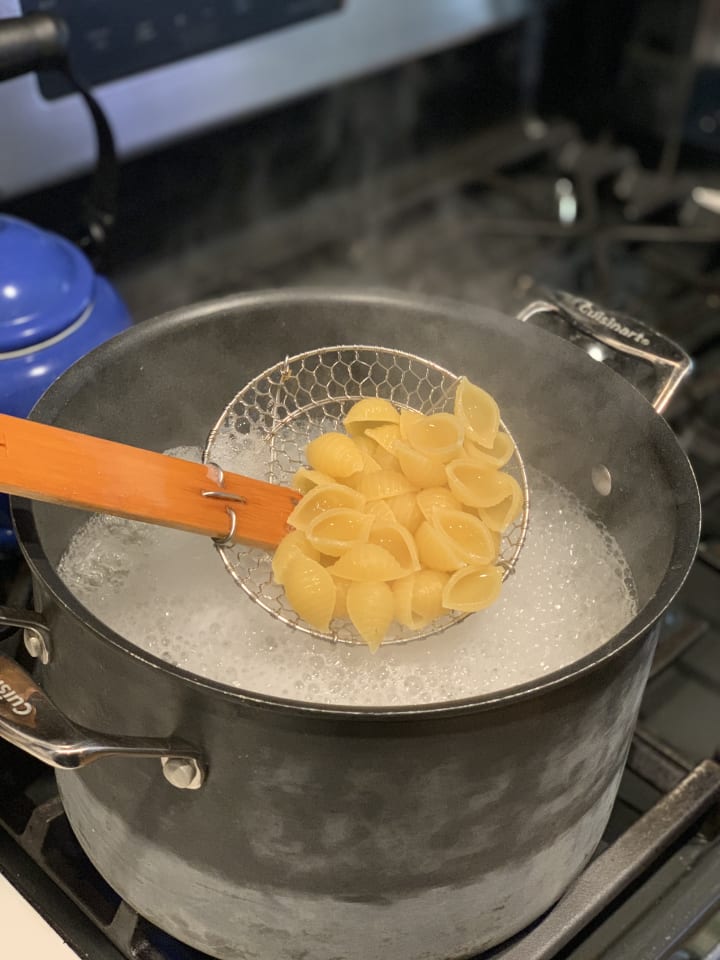 Drain the cooked pasta and set it aside, reserving the pasta pot.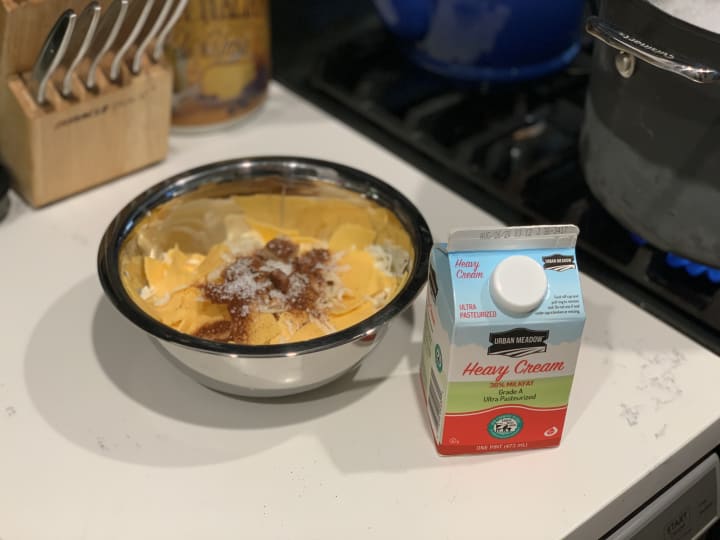 To the reserved pot, add the heavy cream and heat it over a medium-low heat. Bring the cream to a boil, then reduce the heat to extra low until the cream is just steaming.
Whisk in the prepared cheeses and spices until everything is just melted through and no longer stringy.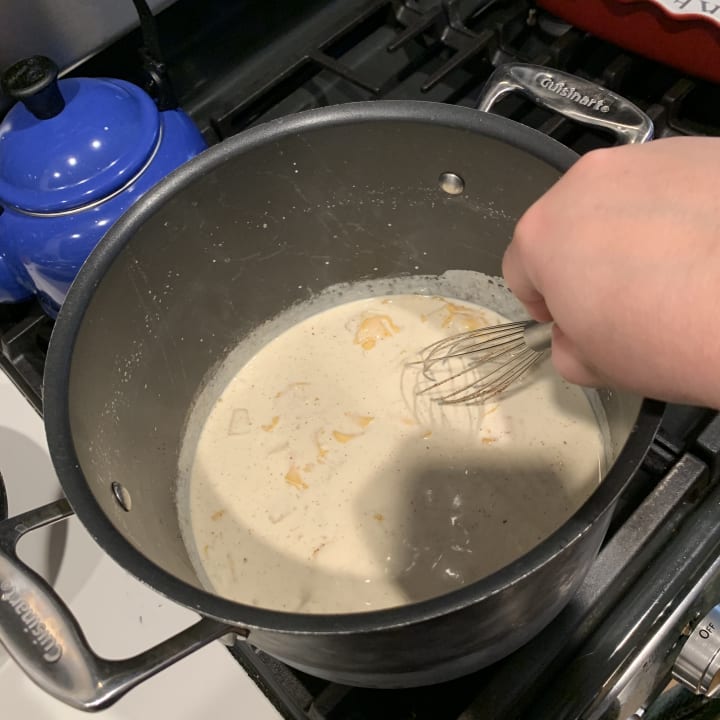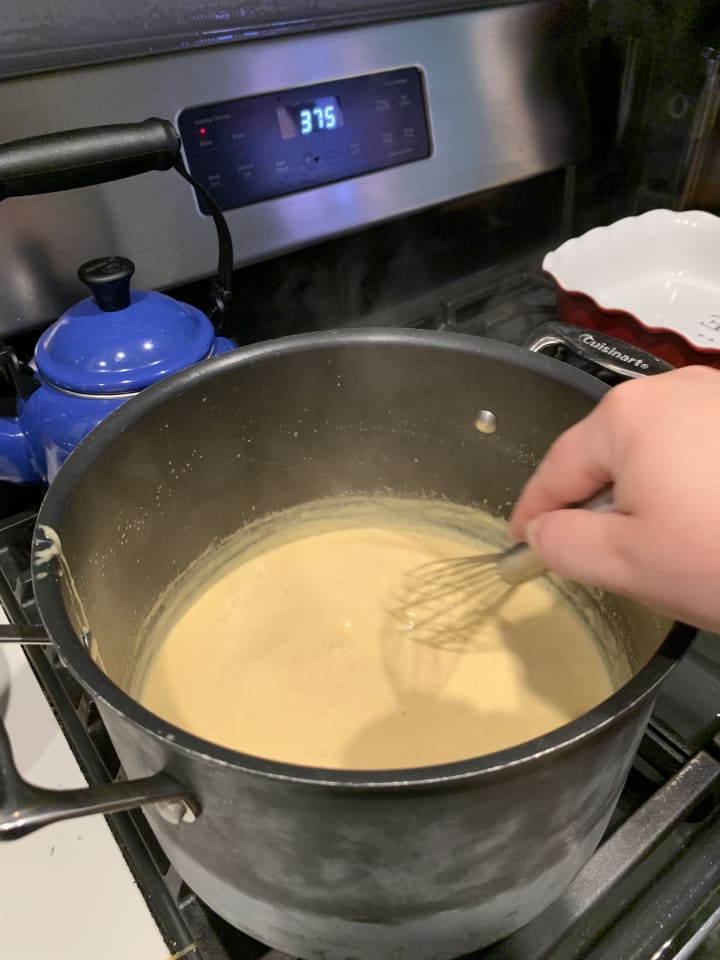 Turn off the heat, and add the reserved pasta back to the pot and stir with the cheese sauce to combine.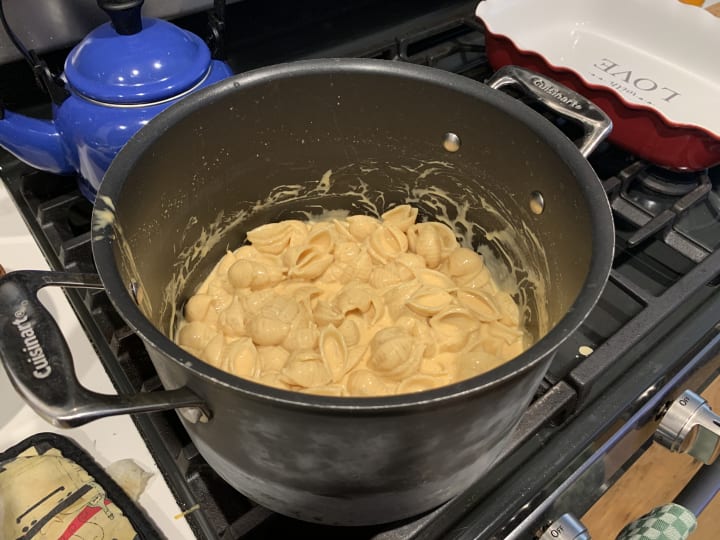 Pour the mac n cheese into the prepared baking dish and spread evenly to the edges.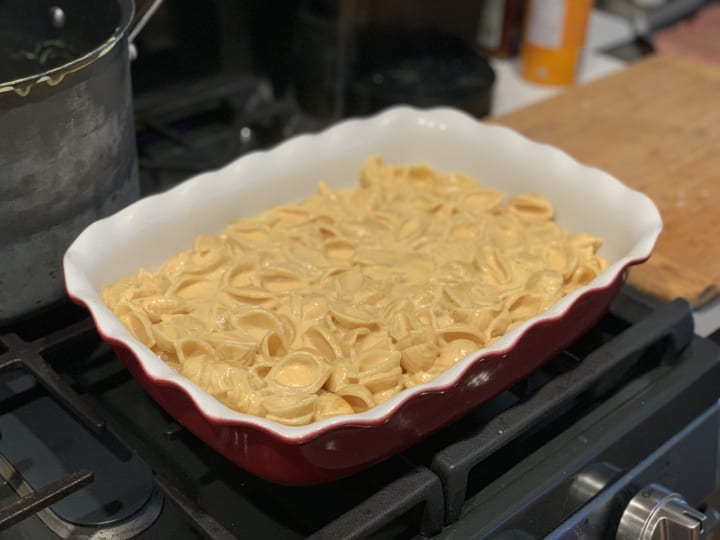 Next, in a small bowl, stir together all of the ingredients for the crispy topping.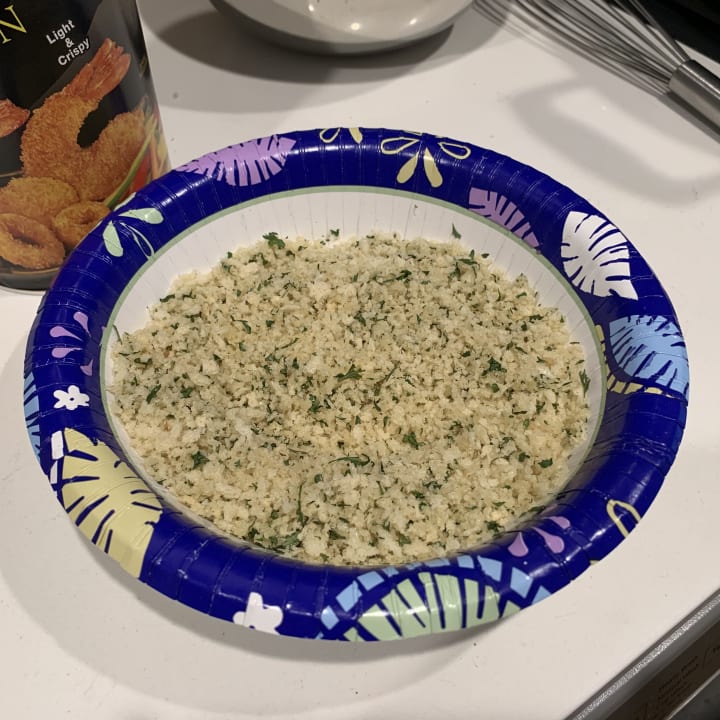 Sprinkle the topping mixture evenly over the surface of the awaiting mac n cheese.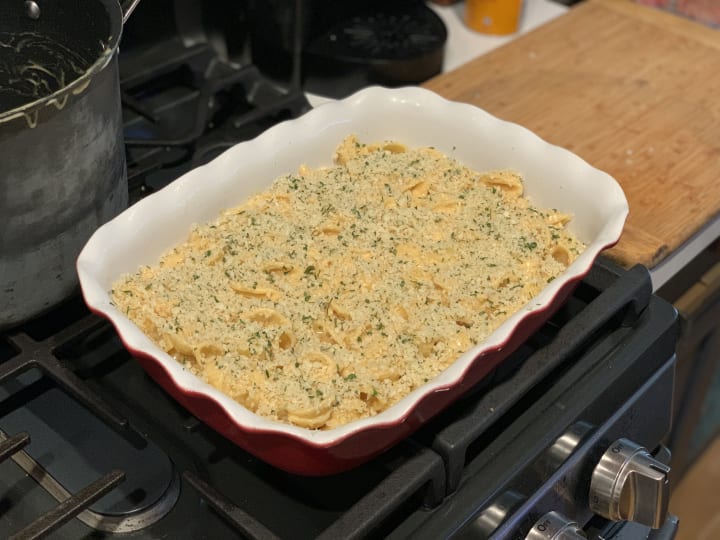 Flash the Mac under the broiler for just a few minutes, or until the topping is lightly golden brown and the sauce is bubbling throughout.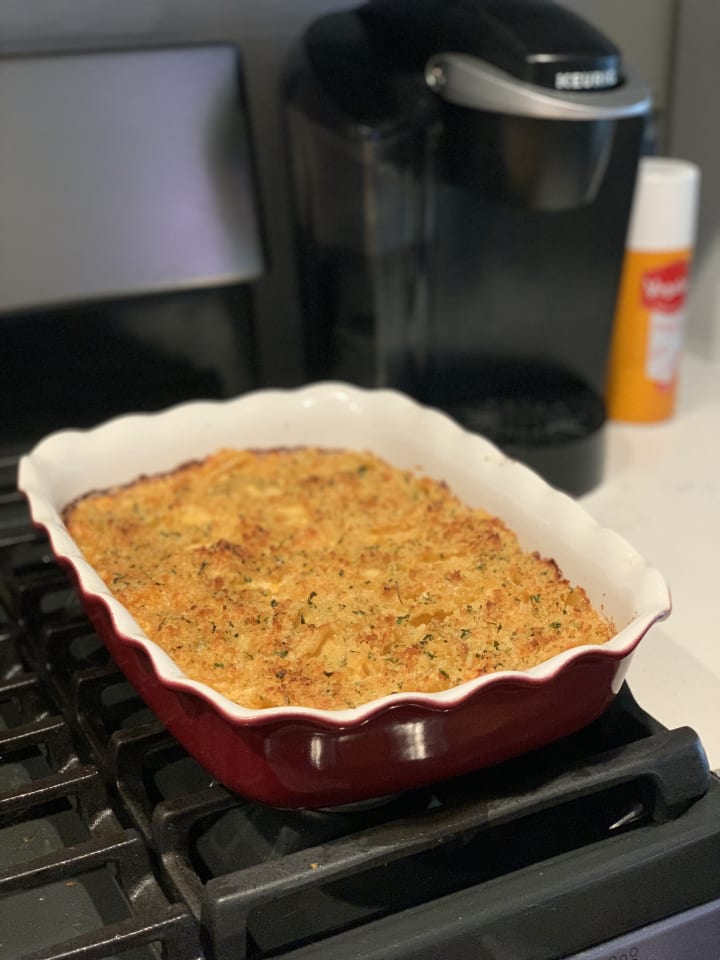 Allow the mac n cheese to stand for about 5-10 minutes in order to cool down before serving, and enjoy!!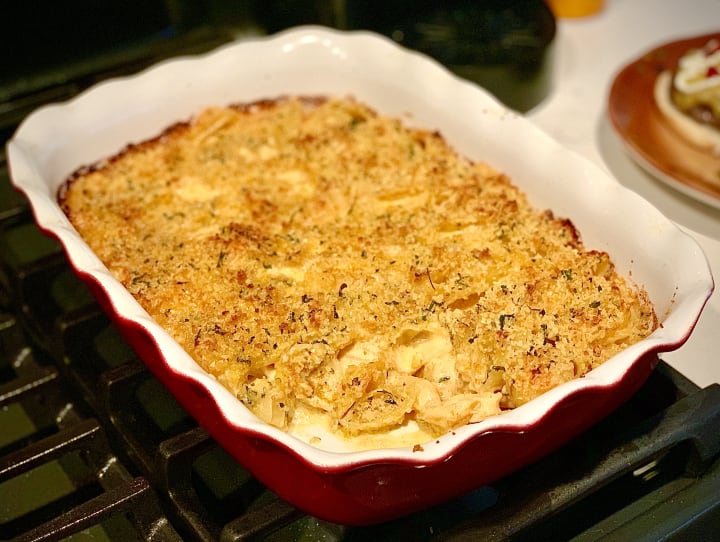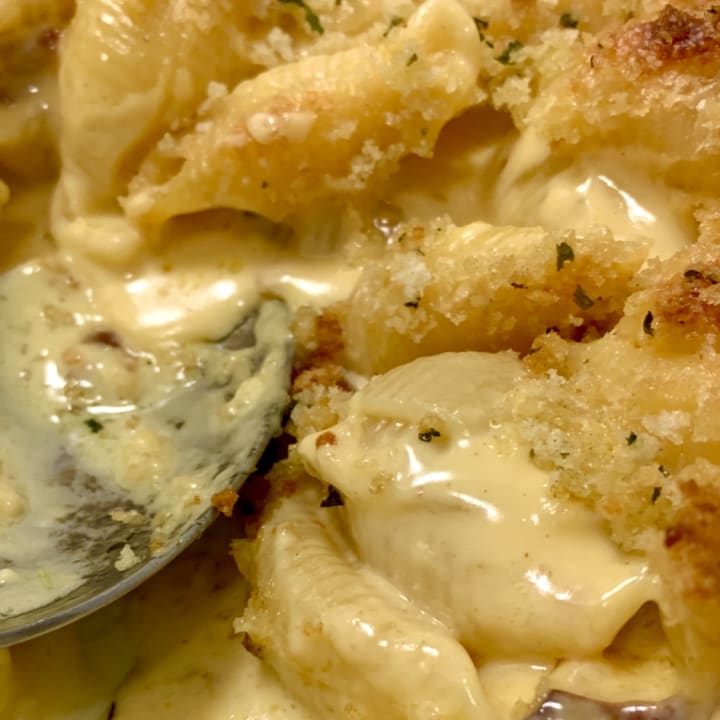 If you enjoyed this recipe, please also see my recipes for THE ULTIMATE FUDGE BROWNIES, BAKING MILLIONAIRE'S SHORTBREAD, and COPYCAT CHIPOTLE CHICKEN BURRITO BOWLS. 😊
@crescendoughcakes