The BEST Gluten-Free Zucchini Bread
By Taryn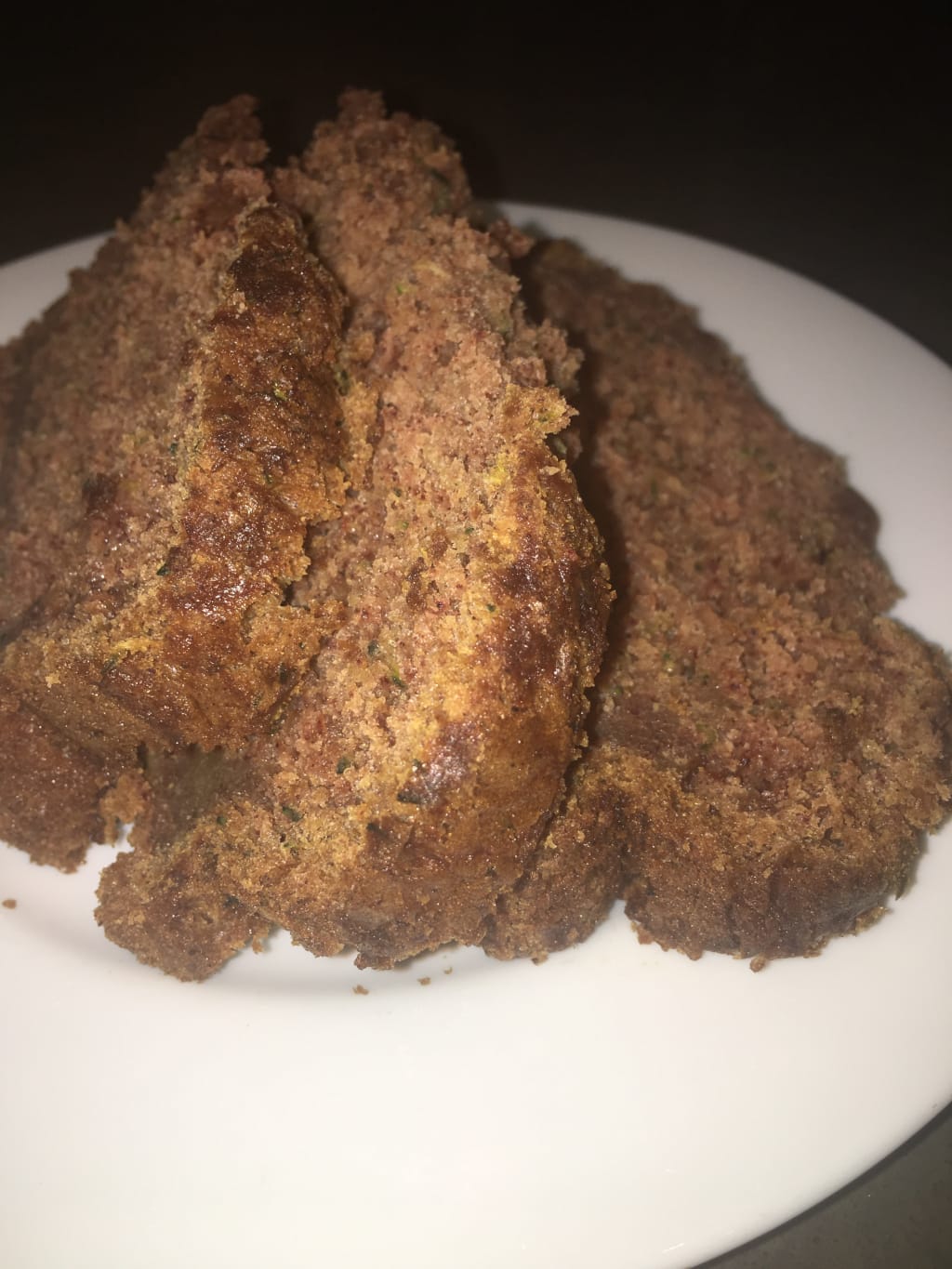 Description
Who isn't baking while being stuck in quarantine! I know I've been in the kitchen almost everyday and at this point have probably gained 15 pounds! I am trying to be healthier but it isn't always easy. With hours of free time comes hours of baking. But I do have to admit my baking began way before corona virus struck out. I am currently in University and live from home as a commuter student. Living at home is great but limits me from socializing the way most university students do. I ended up spending much of my free time baking (and doing homwork lol). I grew a passion for baking and found the art therepuetic and an amazing distraction from the daily stresses life brings. I am currently in the process of writing my own gluten free cook book and have been trying to find new ideas for it each day. I myself am not gluten free but my mom follows the strict diet and the rule in our house is if I want to bake it must be gluten free! I can confidently say that baking gluten free tastes no different than regular deserts if the right flour is used. So don't fear I will be listing my favorite flour and other gluten free ingredients below. Being gluten free shouldn't cut you off from eating desert and many don't realize how simple it is to replace ingredients to fit these restrictions.
After baking your classic cheese cakes, cookies, brownies I decided its time to change it up. My mom suggested Zucchini bread, something she had been asking me to make. After researching ingredients I came up with my very own recipe that is savoury, sweet and absolutely delicious. I can promise you this will be the fluffiest, moistest (if that's even a word lol) Zucchini bread you will ever eat! This recipe is super easy to make and serves as a great breakfast or afternoon snack with a cup of tea.
This is the first desert I will be posting and cannot wait to share more! Baking makes me so happy but watching other people enjoy my treats makes it ten times better! So I hope you love this recipe and have an amazing zucchini bread to eat while stuck at home craving something sweet!
Lets get started!
Gluten Free Ingredient Recommendations
- Presidents Choice gluten free flour, purchased at your local grocery story. It is hard to find a good gluten free flour that doesn't make your food taste like saw dust! I have experimented with many and this one is it!
- Purest Gluten Free baking powder, purchased at your local grocery store
Ingredients
- 3 cups flour (use gluten free flour)
- 3 tbsp cinnamon
- 1/4 tsp baking powder (use gluten free baking powder)
- 1/2 tsp baking soda
- 2 cups granulated sugar
- 1/4 cup vegetable oil
- 1/4 cup sour cream
- 1/4 cup apple sauce
- 3 tsp vanilla extract
- 2 cups grated zucchini
Instructions
1) Pre heat oven to 350 degrees
2) In a medium bowl mix flour, baking soda, baking powder and cinnamon. Set aside.
3) In a separate medium/large bowl mix eggs, sugar, vegetable oil, vanilla extract, sour cream, and apple sauce. Mix well till smooth.
4) Slowly fold the wet ingredients (egg mixture) into the dry ingredients (flour mixture). Mix well till nice and smooth.
5) Last add your 2 cups of grated zucchini and stir into mixture until evenly spread.
6) Spray your loaf pan and pour mixture in approximately halfway. If there's to much zucchini bread mixture you can put excess mixture into muffin tins or a cake pan.
7) Bake for 1 hour and let cool for 10-15 minutes.
8) Eat up!
I hope you you enjoyed making and eating this recipe! I cannot wait to post more decadent deserts for you to try!