The 10 Best Cookbooks for Diabetics
Whether you have just been diagnosed with type 2 diabetes or you have been living with diabetes your whole life, these helpful cookbooks are some of the best cookbooks for diabetics.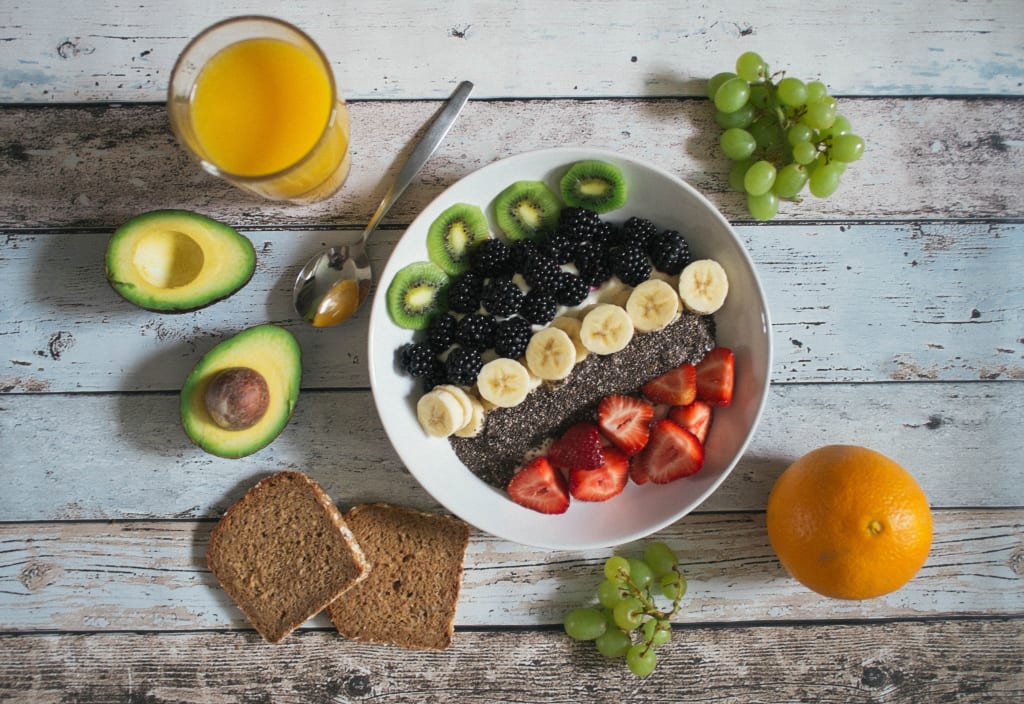 Photo by Jannis Brandt on Unsplash
It is reported that about 1.4 million new cases of diabetes are diagnosed each year, while an estimated 8 million individuals are undiagnosed or unaware of their condition. Diabetes is a difficult disease to live with, no matter how experienced you are. Adults diagnosed with type 2 diabetes may find themselves at a loss for where to turn come dinner time. Even those who have lived with diabetes for years could always use additional guidance and healthy eating advice.
At the very least, exposing yourself to new recipes and meal ideas is never a bad thing! That's where these cookbooks for diabetics come in. They will change your eating habits for the better. The cookbooks on this list have recipes and advice for all lifestyles, whether you struggle with portion control or eating out or simply don't have time to cook a meal every night.
This innovative collection of ninety low-carb, low-sugar recipes was compiled by the editors of Diabetic Living. The name of the collection, Diabetes Meals by the Plate, refers to the mix-and-match format of the recipes.
The cookbook recommends people with diabetes fill their dinner plates with one half non-starchy veggies and one quarter each of protein and a starch or grain. All the recipes in the book follow this basic portioning, allowing you to mix and match the components of various dishes as you see fit. This simple approach simplifies the process of building healthy and delicious meals.
It's important for people with diabetes to monitor their diets closely, as the disease greatly increases one's risk of experiencing a heart attack or stroke. In order to help address this serious issue, the American Diabetes Association has partnered with the American Heart Association to publish this collection of over 160 heart-healthy recipes designed for people with diabetes.
This comprehensive collection doesn't sacrifice taste for healthy eating, including snacks and desserts. We all need snacks sometimes, right? They have complete meal ideas for every palate.
Meal planning is hard for everyone, but it can be even harder for diabetics.
In today's fast-paced world, many people simply don't have the time to dedicate to cooking a full meal every night. Slow cookers have become an invaluable tool in many modern households, as they allow us to put the ingredients in the pot in the morning and enjoy a fully cooked meal by the time we get home from work. This is especially handy for people with type 1 diabetes, since eating well is something you'll need to keep in mind throughout your working years.
Some slow cooker recipes, however, can be dangerously high in sugar for people with high blood sugar levels. Thankfully, new publications like this collection from Diabetic Living are filled with slow cooker recipes designed to be low-glycemic and heart-healthy.
Some people are born with diabetes, but millions of Americans each year are diagnosed with type 2 diabetes—also known as adult-onset diabetes. Upon diagnosis, you are likely to be upset and unsure of where to turn. This four-week introductory guide is designed to help newly diagnosed diabetics ease into a new diet and way of living.
If you have recently learned that you have type 2 diabetes, the Diabetes Cookbook & Meal Plan for the Newly Diagnosed is a must to help you learn. You'll discover some handy recipes as well as general knowledge and advice for living with diabetes. This book is packed with delicious meal ideas, so if you're worried you won't have amazing food anymore, don't be.
The rise of type 2 diabetes raises questions about what it means for the type 1 community who has been struggling with the disease for years and years. If you do have type 1 diabetes, this book might not be a great fit for you, but the others on this list certainly are.
The name "Betty Crocker" isn't exactly synonymous with healthy eating, but this collection of easy and healthy recipes was compiled by doctors and nutritionists at the International Diabetes Center. You don't have to worry about your sugar levels with these Betty Crocker recipes.
This cookbook contains over 140 recipes designed to allow you to eat more healthily without sacrificing flavor or many of the foods you love. In addition to its many healthy recipes, the Betty Crocker Diabetes Cookbook also contains a crash course on diabetes and healthy living as well as real-life advice for healthy meal planning.
Blood sugar levels are a constant concern, but with the right diet, it can be a passing thought rather than a persistent worry. Everybody loves comfort food; hearty meatloaf, wholesome spaghetti with meatballs, or creamy mac and cheese. Sadly, many people think that a diabetes diagnosis means that they can never again enjoy these sumptuous classics.
In reality, it only takes a few minor adjustments to recipes and some extra care with ingredients in order to update these American comfort classics for a low-glycemic diet. Like all good cookbooks, The Diabetes Comfort Food Cookbook is sprinkled with handy kitchen tips and time-saving advice, making it an excellent choice for someone trying to eat more healthily without sacrificing their favorite foods.
Here's a book that answers a very real question. This book is for recently-diagnosed people with type 2 diabetes or anyone who is ready to take control of their eating habits. What Do I Eat Now? is a comprehensive, step-by-step introduction for people with diabetes. This book guides you from day one of your new diet, encouraging you to make smarter choices from the get-go.
While this book does contain diabetes-friendly recipes, the real meat of this book its lifestyle tips, such as how to shop at grocery stores and how to order at restaurants. If you have been recently diagnosed with type 2 diabetes, you need a book like this to help get you on the right track for healthy living. Carbohydrate counting is going to be part of life now, but you can still enjoy great food.
Dr. Bernstein's Diabetes Solution is a comprehensive guide for any and all diabetics hoping to get their life on track. Dr. Bernstein himself has lived with type 1 diabetes for his entire life, so you can trust that the advice within is tried and true. Widely regarded as one of the finest and most comprehensive books on diabetic living, Dr. Bernstein's Diabetes Solution not only teaches you how to monitor your sugar intake and other dietary factors, it also teaches you why these factors are important for diabetics to monitor.
If you are in search of practical advice and honest guidance (not to mention over fifty tasty recipes), look no further than Dr. Bernstein's Diabetes Solution. After all, untreated diabetes can lead to some terrible side effects, even though it's a disease that can be very manageable.
Who says diabetics don't deserve love? This comprehensive collection of heart-healthy and diabetes-friendly recipes is designed to be perfectly portioned for a couple or for someone living alone who wants to maximize leftovers. After all, who doesn't love to have an extra serving of a good meal for lunch the next day?
While some cookbooks for diabetics aren't actually as healthy as they claim to be, Diabetes & Heart Healthy Meals for Two was published with the approval of both the American Diabetes Association and the American Heart Association, so you know you can trust the information within.
Diabetes is not one size fits all and it's sometimes not the only health trouble a person is suffering from. If you have other concerns for your heart health, this book is the perfect solution.
If you're looking for the mother of all cookbooks for diabetics, the Biggest Book of Diabetic Recipes has just about everything you could ever want to make. This cookbook, published by Better Homes and Gardens, contains over 300 delicious recipes for diabetics or anyone else trying to reduce sugar levels in their meals.
The massive table of contents includes specific sections for all your favorite proteins with chapters on beef, pork, poultry, and seafood. There's also a chapter for meatless main dishes that will fit your dietary needs. The rest of the cookbook is organized around specific meals, like breakfast, meals for two, and possibly the best part...snacks.
If you want to buy one and only one cookbook, this collection of diabetes-friendly recipes is as comprehensive as it gets.
Reader insights
Be the first to share your insights about this piece.
Add your insights