Tea Biscuits
One of the Easiest and Yummiest Biscuit Recipes I Have Ever Tasted!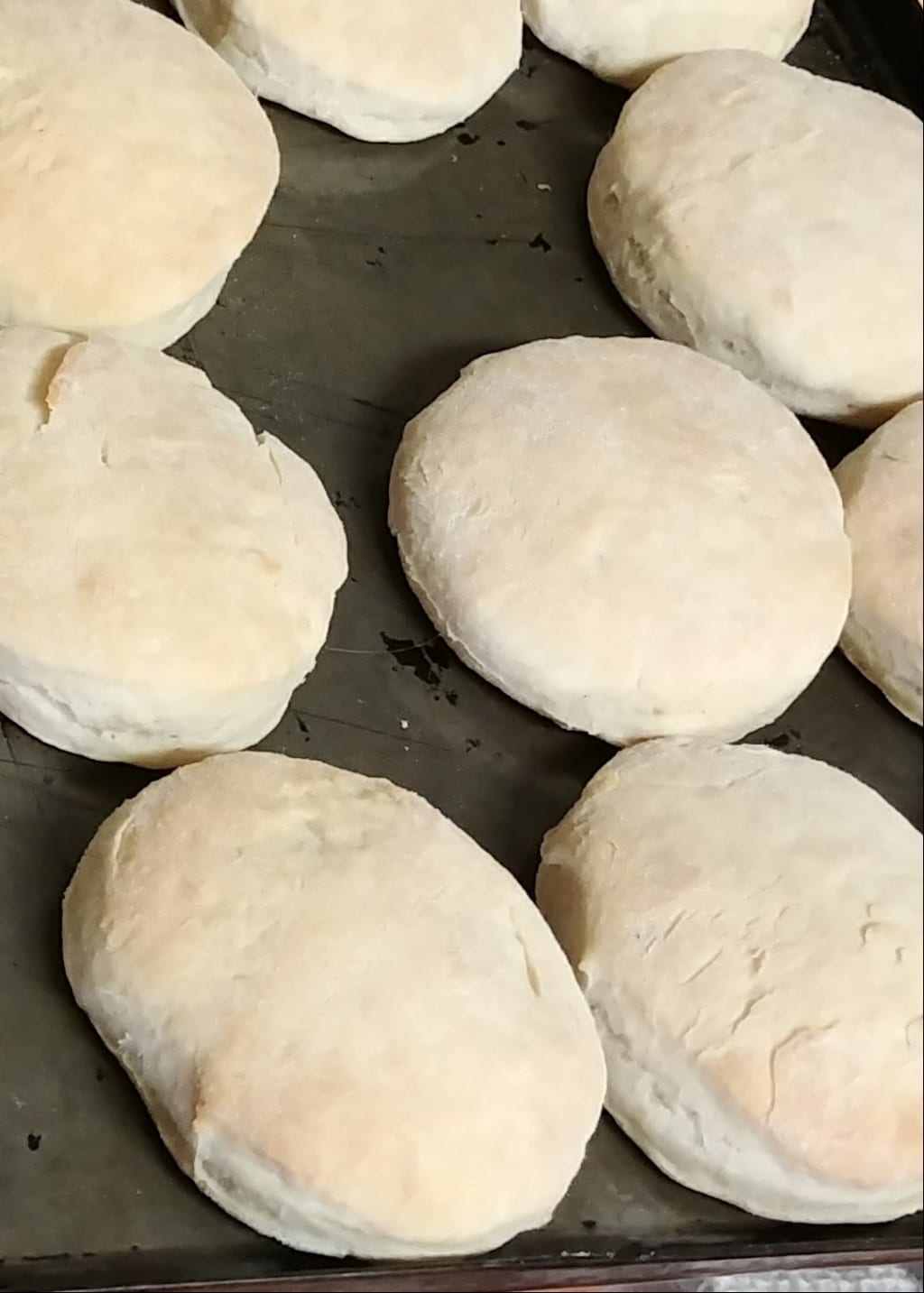 As we all know, Grandma's recipes are always the best. Even if it's made with "love," we all know a large portion of Grandma's recipes that are amazing!
What Lard?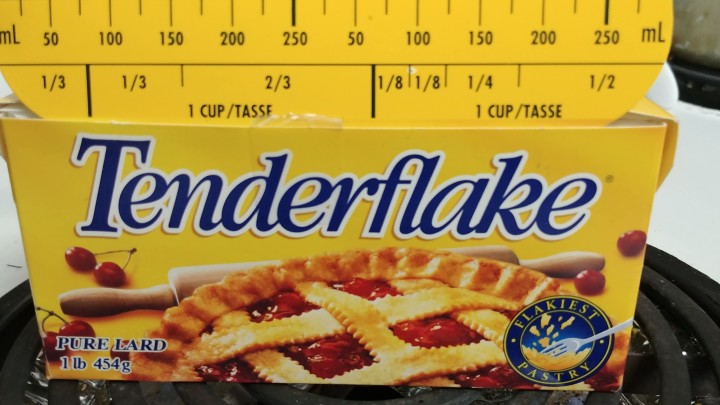 Yes, I really went with the actual lard on this recipe; it is great to use in many ways!
If you're not into the fatty type ingredients, I recommend coconut oil or whatever your preference may be for an oil ingredient.
The written recipe is in a picture below if you want to skip all the babble in between.
But now, for the lovely pictures and speech about the ingredients and my experiences in baking them.
Gotta Be the Powder!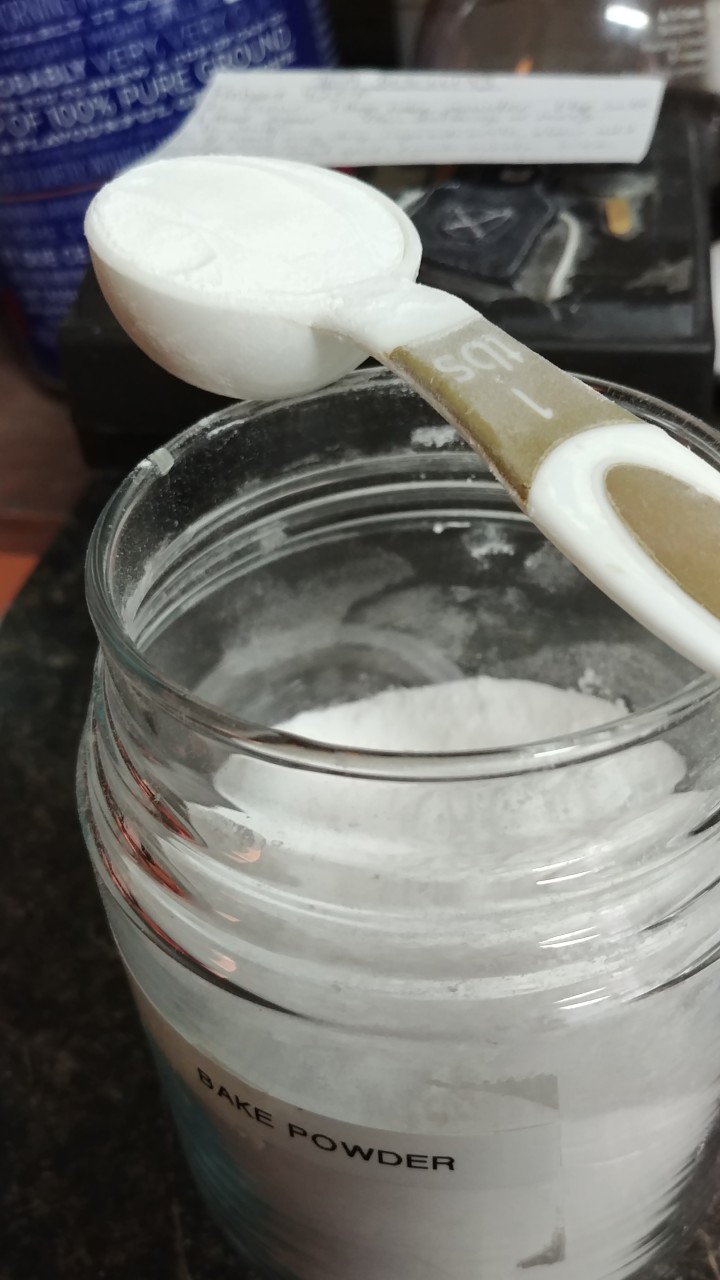 I have accidentally in the past used baking soda instead of baking powder. There is a huge taste and bake difference, and not in a great way, either! Just wanted to note that!
Just a Teaspoon!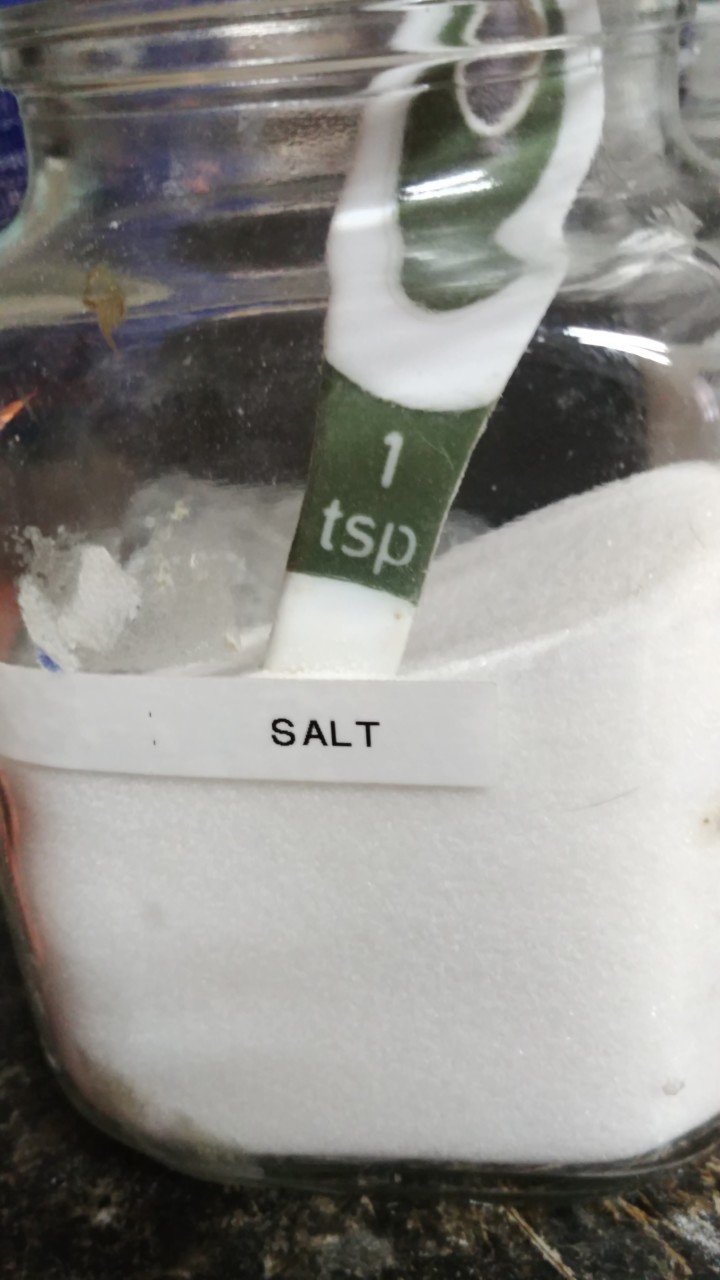 I've forgotten salt once or twice, and I never noticed it.
Flour Time!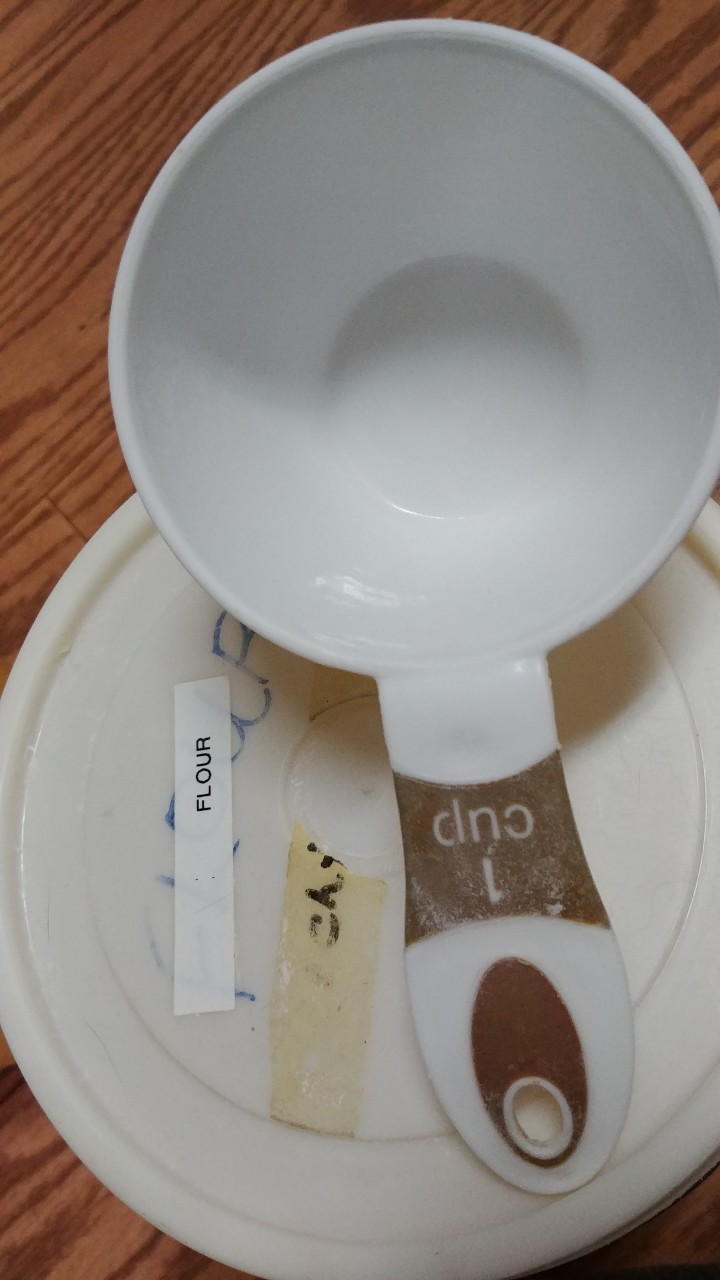 Main ingredient... of course.
Suga Suga!!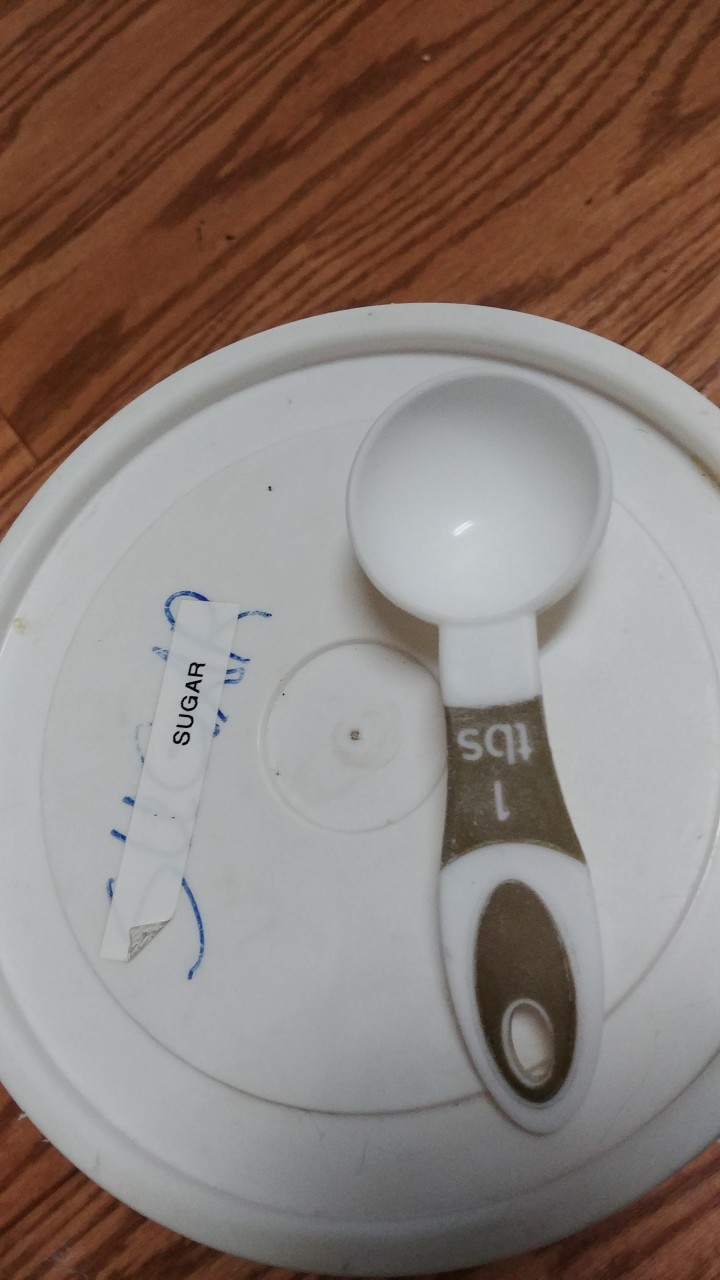 Use just a little sugar for this recipe.
Lard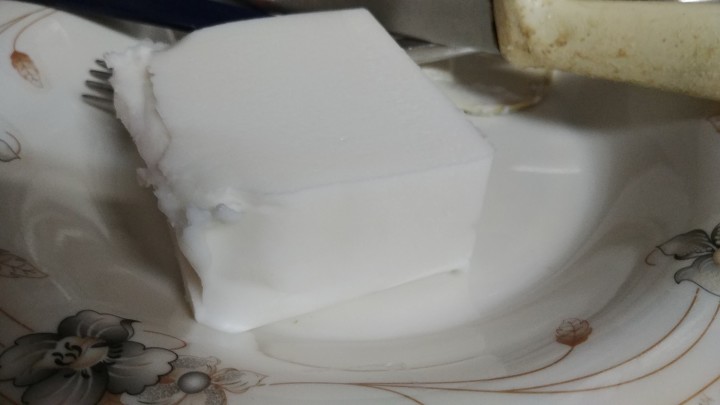 Always remember to soften the lard or margarine, etc.
Dry Goods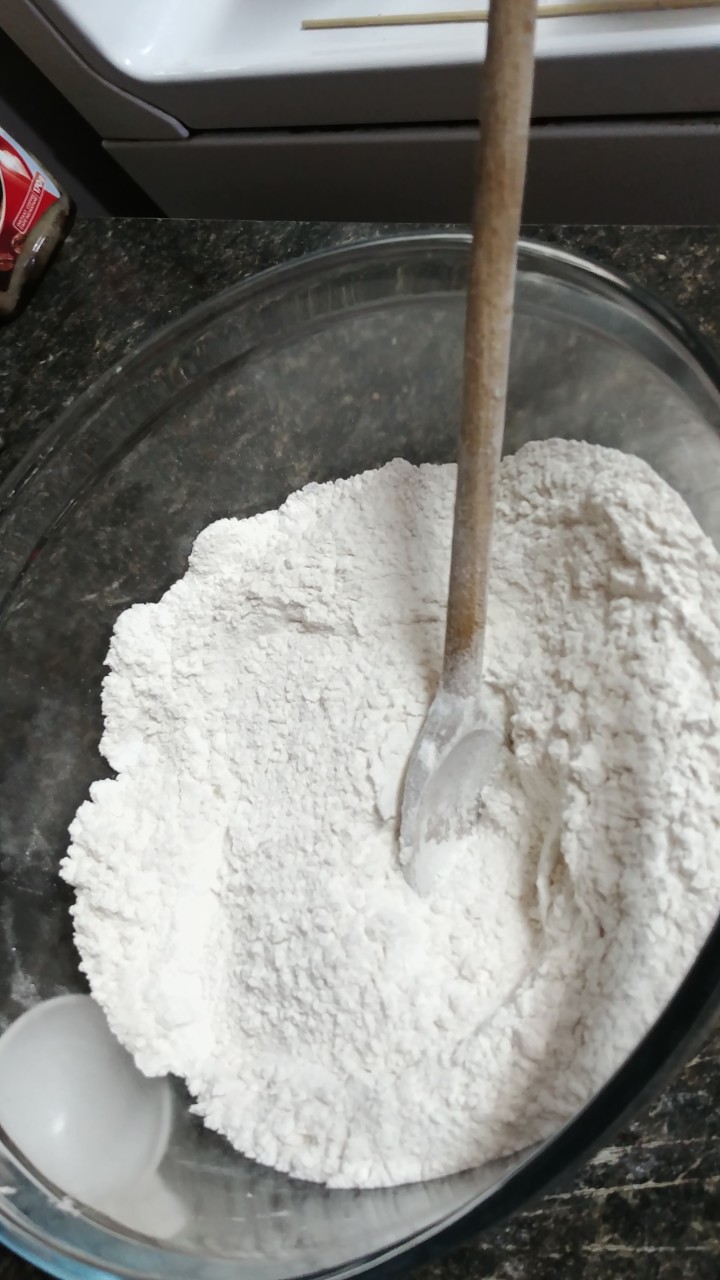 For this recipe, I added all the dry ingredients together before adding any oils or liquids. That way, all the dry ingredients are mixed up properly, which makes for less clumping of dry ingredients while blending in liquid ingredients.
Milky Goodness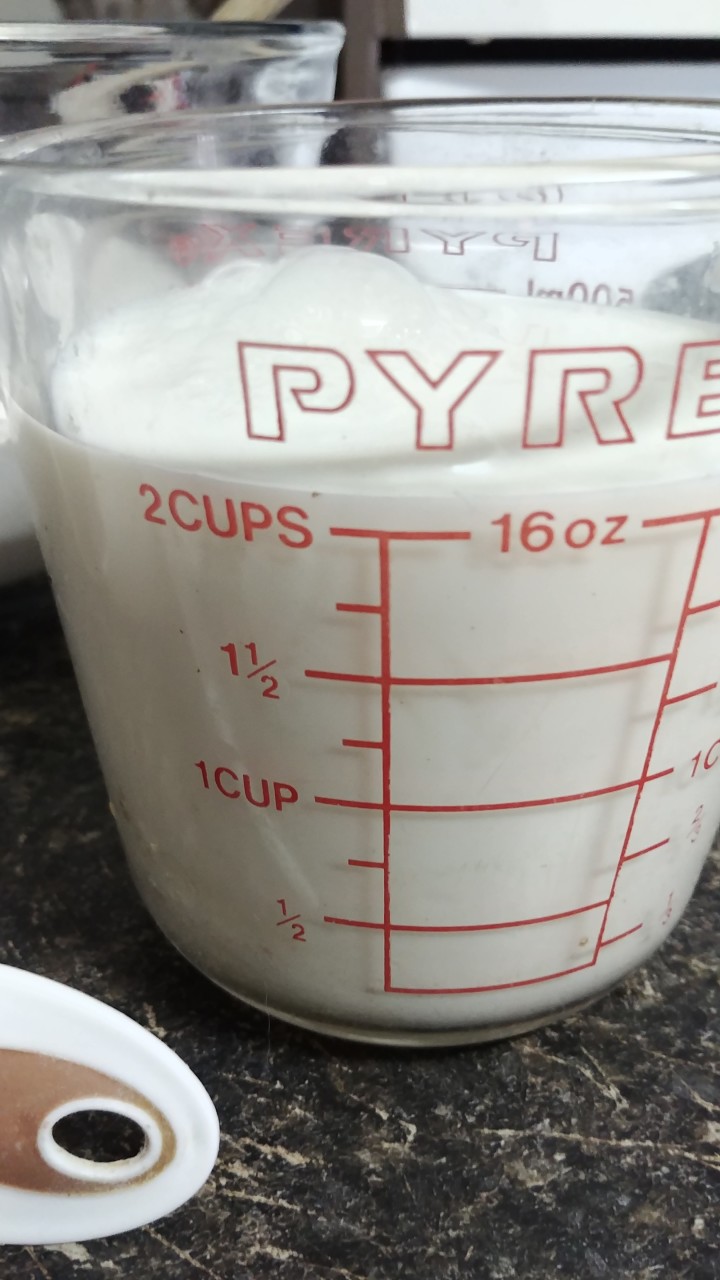 After adding the lard and it's mixed well in with the dry ingredients, slowly add in the milk, as to not spill it.
Dough!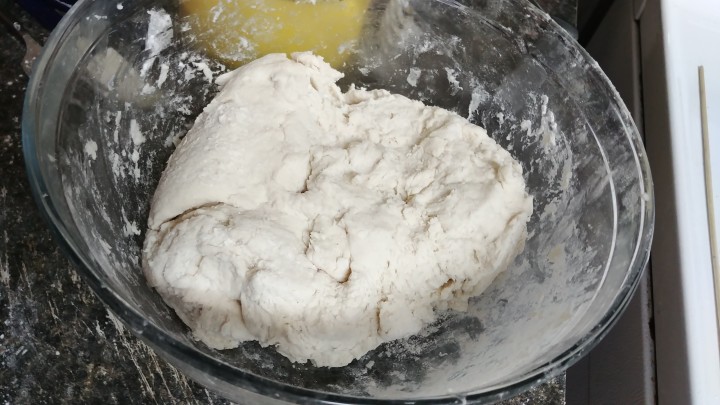 Make sure that it's not too sticky, adding one tablespoon of flour if needed. If it's too dry, add about the same in milk until the dough is just right. You should be able to knead it with your hands without any dough sticking to your hands.
**Side Note: once all ingredients are mixed up properly, you may find it easier to sprinkle flour on your clean counter and knead the dough there. (I do because I end up rolling it out flat to press out biscuits, as will be shown below.)
Roll it out...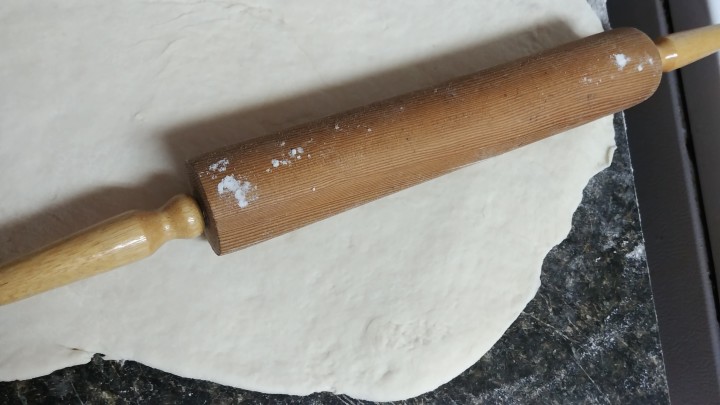 I decided to roll out the dough on my counter this time and used a glass to press out perfect circle shaped biscuits.
A Glass?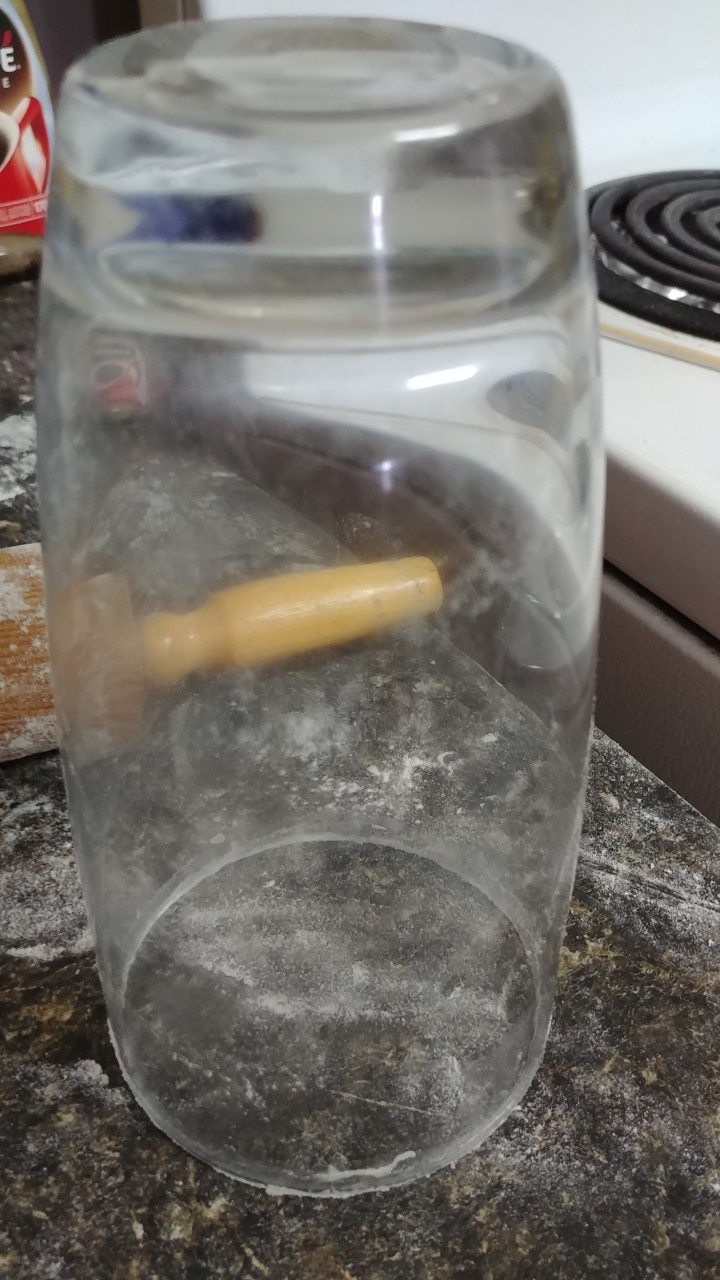 Yes, a glass; my grandma said she used a glass as biscuit or cookie cutters before actual cookie cutters were created. She also said it makes for a great rolling pin when in a pinch!
Ooooo, Looks Good!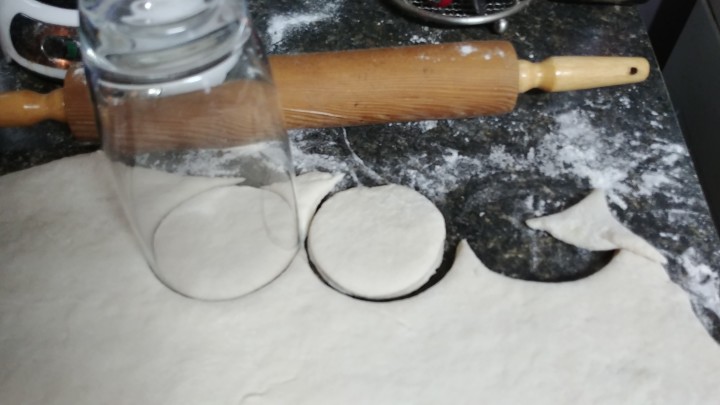 As shown above, perfect circles!!
There are extra chunks of dough. These I pile up until the current dough is fully used up. Then I take the pile, knead it, and roll it out just like the first time, and continue until all the dough is gone.
Bake Time!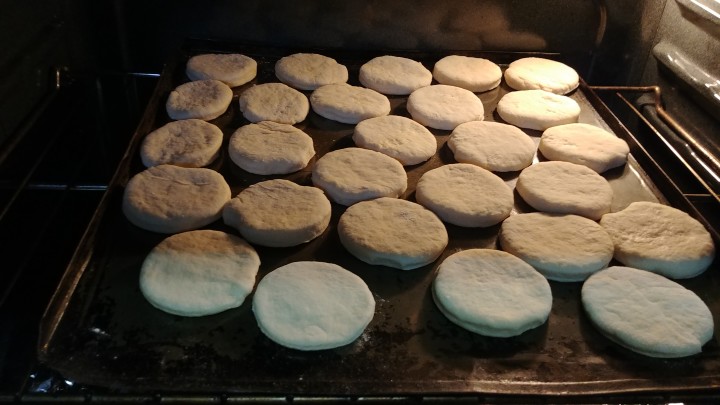 Then the really easy part: Baking them. I am always looking forward to when they are done. The smell in the house is amazing!!
A Golden Finish!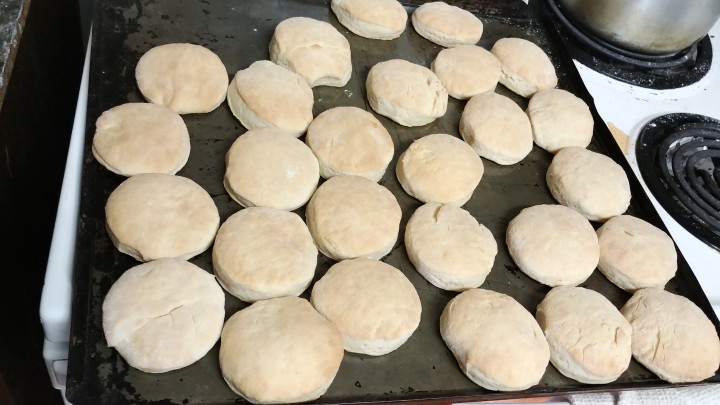 Nice Light Top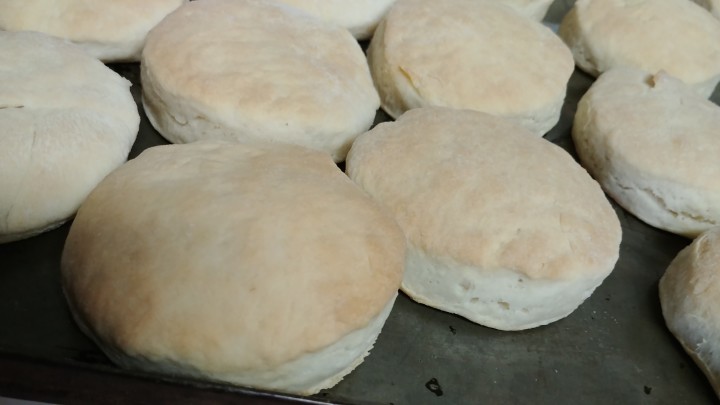 Bottoms Up!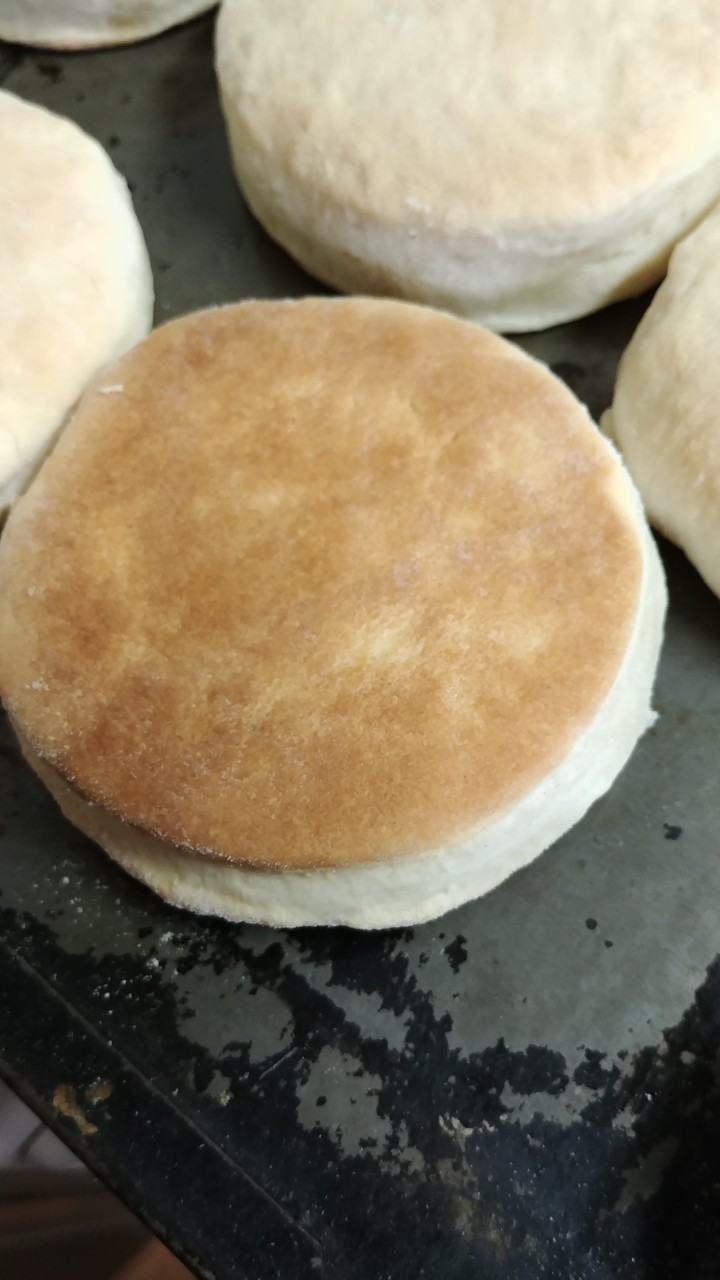 I always check the bottoms of the biscuits; you don't want them to get too brown or burnt.
Opened Up! Steamy!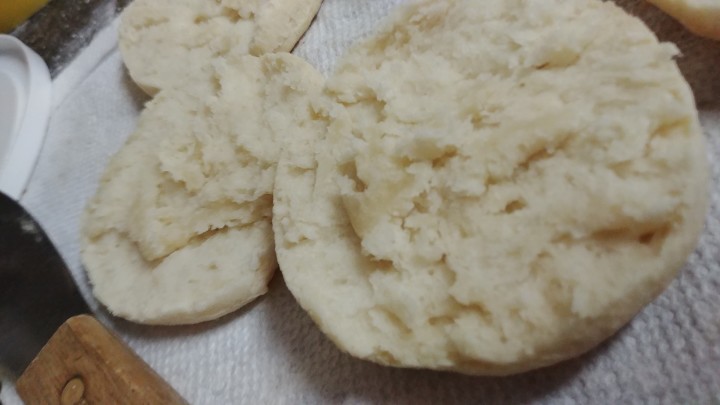 I don't know about you, but I have to try at least one when they are done baking!
Sometimes the taste will determine if I want to share!
Oh So Yum!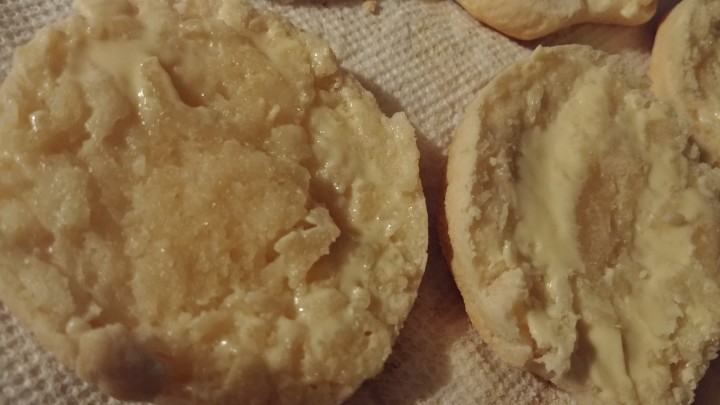 Just a little butter or margarine and it's ready for eats!! I prefer a nice, hot cup of tea with my biscuits; it makes it all the better!
Now, below's picture is the actual recipe for plain tea biscuits!
Here's the written recipe.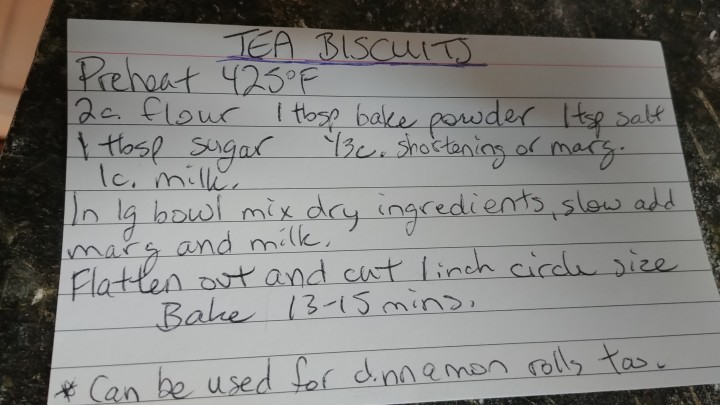 The * section is true. I experimented with making the biscuit dough into cinnamon rolls and it surprisingly turned out pretty good! There was a little crunchy texture with the sweet brown sugar and cinnamon center.
As a side note, plain biscuits can be made with anything from cheese biscuits, ham & cheese, fruits, cinnamon & brown sugar, pretty much everything can go with a biscuit in it.
The best part of this is they are freezable, so if making a big batch for, say, lunches is great for needing one or two at a time.
Enjoy!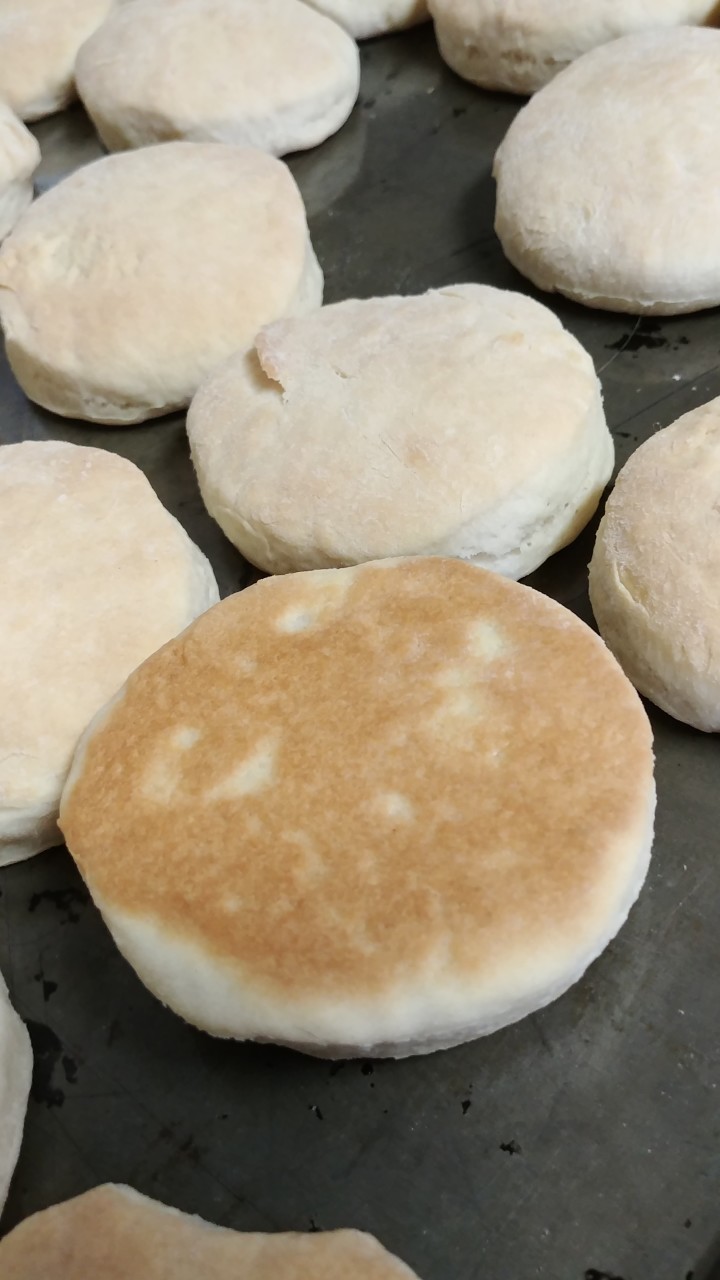 recipe