Super Bowl Recipes to Satisfy Any Size Watch Party
These game day recipes will satisfy any Super Bowl crowd, even if it's a party of one.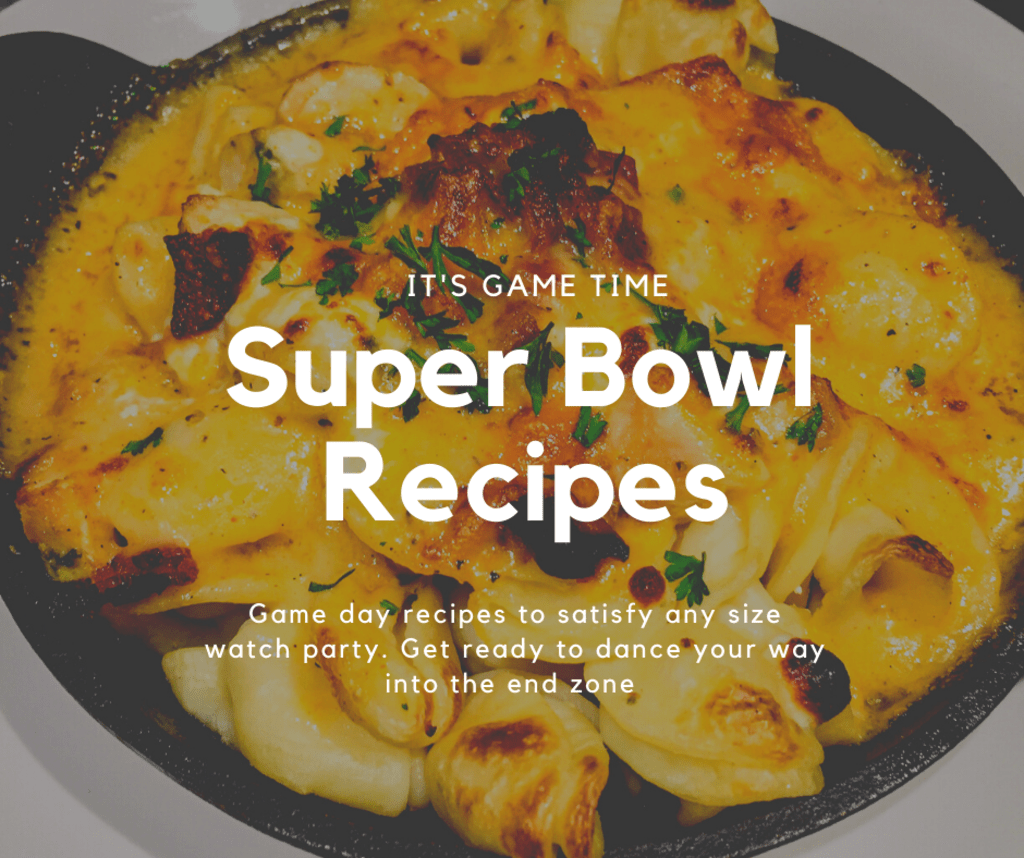 Large gatherings and crowded bars may be canceled, but that doesn't mean your Superbowl snacks have to be. You don't have to forgo the feast that makes the game worth watching.
These recipes will satisfy any crowd, even if it's a party of one.
And hey, a smaller group, means you won't have to fight over snacks. So leave the competition on the field and get ready to dance your way into the end zone with these game day recipes.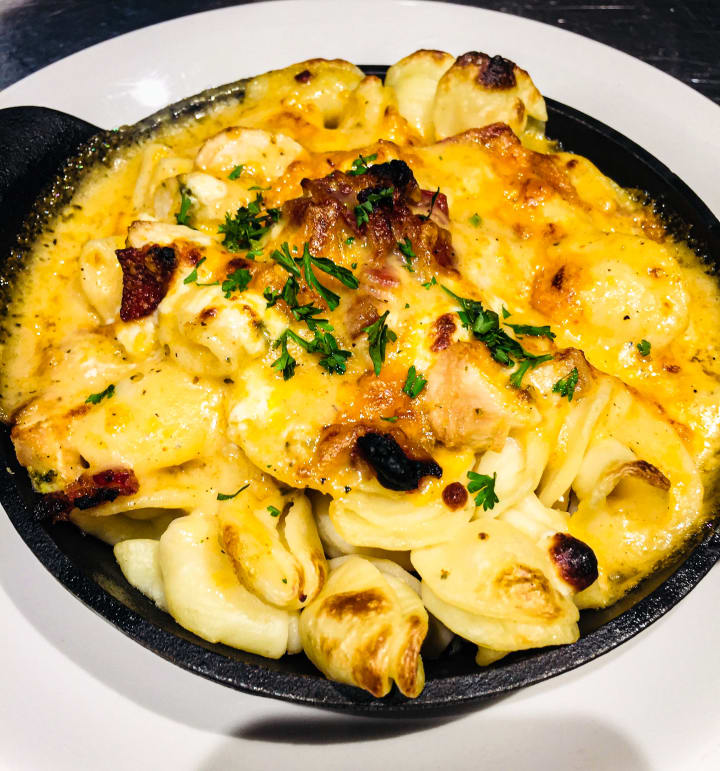 The Only Mac & Cheese Recipe You'll Ever Need
It's time to graduate from the box and learn how to make this easy and delicious cheese sauce. Pour over cooked pasta of your choice or use as a dip for chips, chicken, whatever. Because cheese is the answer for everything.
Ingredients:
½ pound of butter
½ cup all-purpose flour
2 cup whole milk
1 chicken bouillon
2 tablespoons cajun seasoning
½ teaspoon cayenne pepper
1 cup shredded cheddar cheese
1 cup shredded pepper jack cheese
Directions:
Melt butter in a large pot over medium heat
Lower heat to low and slowly add in flour, stirring with whisk being careful not to burn flour, and making sure no clumps
Allow the flour to cook as you continue to stir for 1 minute
Continue stirring as you slowly stream in milk until flour/butter mix is dissolved into the milk
Add bouillon, cajun, and cayenne seasoning and increase heat to medium-high allowing milk to come to a simmer
Simmer for 3 minutes and stir in cheese in small batches until completely melted
Feeling extra? Pour over cooked pasta, top with extra cheddar and bacon, and bake in a 400-degree oven until the top is golden brown.
Baked Crispy Chicken Poppers
The Superbowl is nothing without wings, but deep frying in your home kitchen leaves you with better chances of ending up in the ER than watching your team win. Lighten it up this year with an easy baked crispy chicken. All the flavor of your favorite wings, without the fear of getting fried.
What you need:
Mixing bowl
3 medium-size bowls
Baking sheet
Wire rack, optional but definitely helps achieve crispy deliciousness
Ingredients:
1 pound boneless and skinless chicken breasts, cut into 2" cubes
2 whole eggs
2 cups flour, split into two
1 cup panko breadcrumbs
1 tablespoon cornstarch
1 tablespoon onion powder
1 tablespoon garlic powder
1 tablespoon oregano powder
1 tablespoon salt
Directions:
Preheat oven to 400 degrees
Cut your chicken into bite-size pieces, about 2 inches, season with salt and pepper, and set aside.
In a mixing bowl mix dry ingredients - 1 cup of flour (reserve the other cup to the side), breadcrumb, cornstarch, and remaining spices and salt
Crack eggs and whisk together in a small bowl
Have a baking sheet lined with foil and sprayed with cooking spray, or a wired rack sprayed with cooking spray waiting for your chicken.
Set up your assembly line for dredging:
Bowl 1: With the cubed chicken, use the remaining cup of flour to lightly coat the chicken, patting off any excess flour
Bowl 2: Dip the floured chicken into the egg wash and allow excess to drip off
Bowl 3: Dredge the chicken in the Seasoned Panko Mix until fully coated
Place on prepared baking sheet
Continue in small batches until all the chicken is complete
Make sure to space out chicken on the baking sheet to allow an even cook
Bake in the oven for 20 minutes until crust is golden and crispy and inside chicken reaches 160 degrees.
Remove from oven, allow to cool, and serve!
For traditional wing-style taste, toss in the easy buffalo sauce recipe or mix it up and try it with the Mango Soy Glaze, both recipes found below.
Mini-Meatballs That Score
You may never catch the winning touchdown, but you can get your hands in the game by mixing together these amazing mini meatballs that will satisfy any hunger with a little kick.
What you need:
Large mixing bowl
Baking Sheet
Ice cream scooper or large spoon
Ingredients:
1 pound ground beef
½ pound spicy Italian sausage
¼ cup parmesan cheese
1 teaspoon crushed red pepper flakes
1 tablespoon garlic powder
1 tablespoon dried oregano
¼ bunch parsley, finely chopped
1 tablespoon salt
¼ cup whole milk
1 large egg
1 tablespoon olive oil
½ cup panko breadcrumb
Directions:
Preheat oven to 350-degrees
Mix ground beef and sausage in a large mixing bowl
Add parmesan, crushed red pepper, garlic, oregano, salt, and parsley, set aside
In a small, crack the egg and whisk together with milk and olive oil
Add egg/milk to meat and combine, but do not overmix
Add breadcrumb and mix until just combined.
Using a spoon, or a small ice cream scooper, scoop mix, and roll into 1-inch size meatballs. Line meatballs on a baking sheet lined with foil or parchment paper and bake in the oven for 12 minutes until cooked through.
Remove from the oven and serve with one of the dipping sauces found here or enjoy in your spaghetti with your favorite tomato sauce.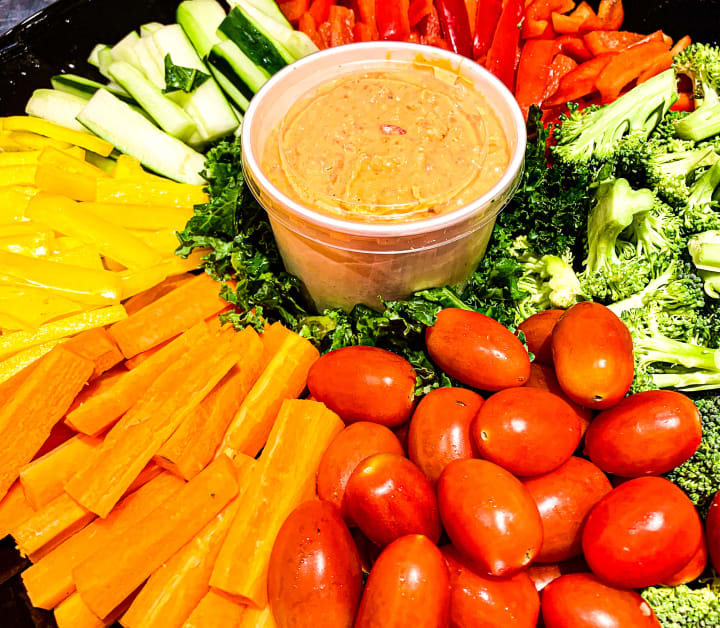 Now just add a veggie platter and your guaranteed a win this Superbowl Sunday.
Stay tuned for my fast and simple Superbowl desserts that promise to be crowd-pleasers, even if your party is a solo one.
And don't forget to leave some love and like my post!