Sourdough Bread Class – Bread for Everyone
A fantastic (and FREE) bread making class in the UK.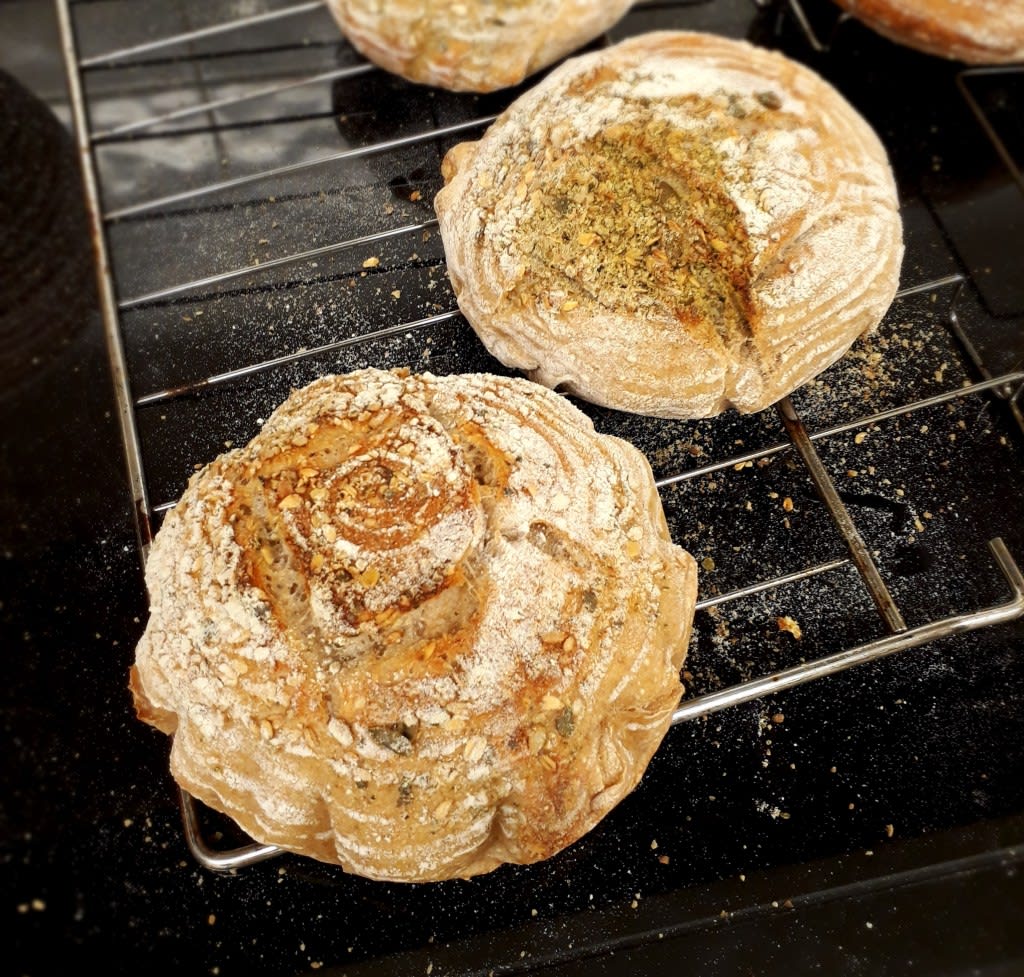 Crusty, flavoursome, and easier than you thought possible!
I talk about my homemade sourdough a lot on social media, so I'm so delighted to share the fantastic bread making class that I attended in early 2019.
It all started when Hunter-gathering husband and I finally got round to selling our leftover pizza oven bricks on eBay—it had only taken four years.
When the buyer came to collect, in through the gate bounded Michael, full of energy and enthusiasm.
We got chatting about bread, and Michael began to tell me of a wondrous method to make sourdough that didn't require kneading. You just had to leave it alone for four days.
I was intrigued. Imagine my delight when, a couple of weeks later, up popped Michael on my doorstep with some slices of homemade sourdough, a jar of starter, and a brochure for his new sourdough class. He invited me to gather some friends together so that we could all learn how to make bread.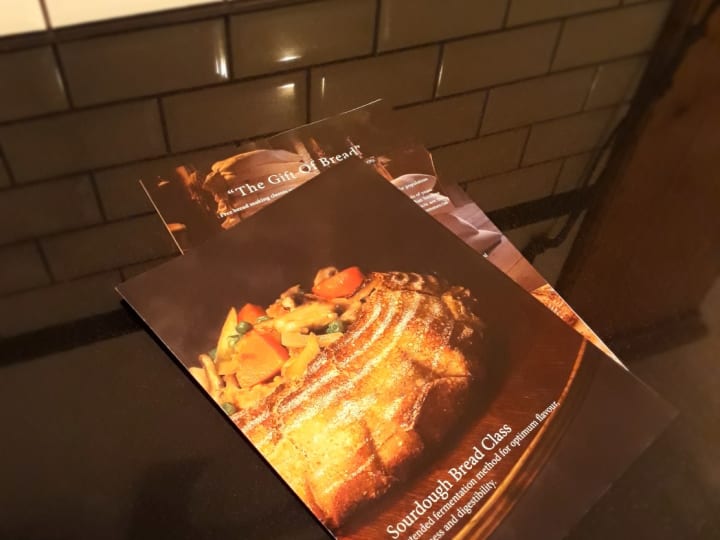 And not just any bread. A wheat-based bread that is so digestible that it should be suitable for those on a gluten-free diet, even those with coeliac disease. I'm not gluten intolerant myself, but several of my friends are, so it wasn't hard to find volunteers.
It seems so unbelievable, so unlikely. But the proof of it was Michael himself, who stopped eating gluten 25 years ago when he was pretty much at death's door. He chowed down joyfully on the delicious bread with the rest of us.
How is it possible?
The method that we used is very ancient. Bread was made in this way for thousands of years before the discovery of yeast and the industrialisation of bread baking.
Sourdough bread has become quite a food craze in the last few years, with everyone from artisan bakeries to supermarkets selling their own version. However, most of this would be completely unsuitable and unsafe for anyone with a wheat intolerance to eat.
The sourdough that we created during the class was made using a process known as extended fermentation. Over four days, the dough ferments until all the gluten has been modified and is digestible.
Yes, it still contains gluten. But it is modified gluten.
So it is digestible for anyone. This is backed up not only by anecdotal evidence, but by scientific research published in peer reviewed journals.
What was the class like?
Great fun, and really hands-on.
I'll be the first to admit that I'm no Paul Hollywood; my sourdough attempts in the past have been disappointing to say the least. But Michael had lots of handy hints to show us how to get it right.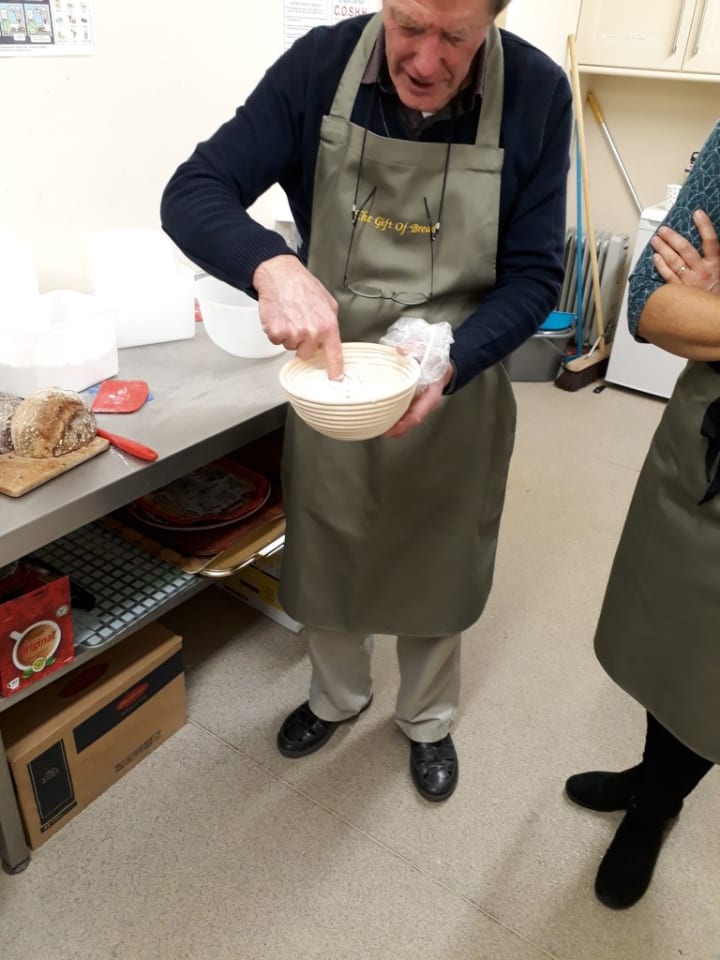 During the class we learnt every stage of the process, and by the end of the day we all had bread, dough and starter to take home.
Michael brought three different loaves for us to taste, and at lunch time we feasted on gloriously soft, hearty and flavoursome slices. Bread was no longer simply a vehicle for other flavours, but a celebrated part of the meal.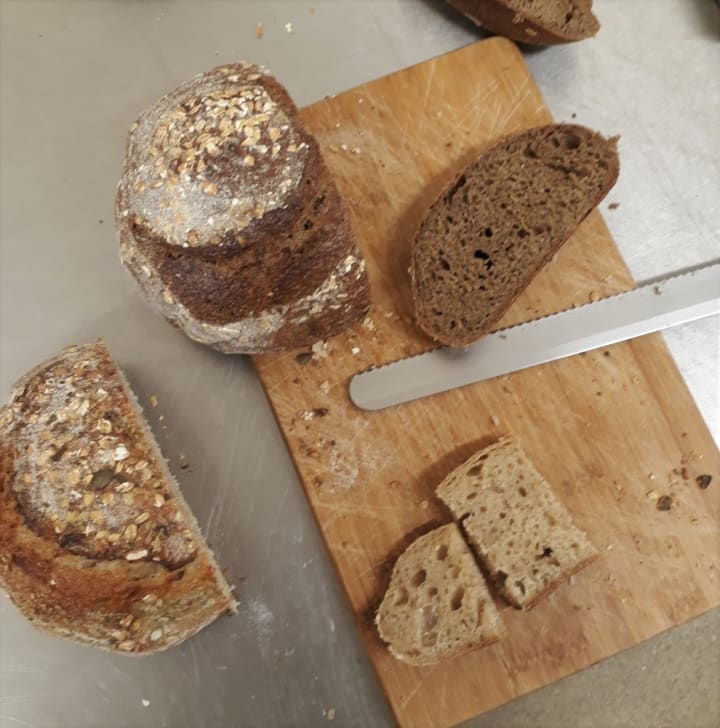 What if you're not gluten intolerant?
I'm not gluten intolerant, but I do sometimes get uncomfortable and lethargic after eating bread. The bread we made was real, delicious bread with an amazing structure that is very digestible. This means that not only can you extract more goodness from the loaf, but also there are none of the bloated feelings that many people experience when they eat bread.
Since the class…
I've been making bread every week. The first attempt wasn't brilliant but I certainly learned from my mistakes, and the second was much better. And almost a year on, I can almost do it with my eyes closed.
I rarely buy bread now as the sourdough method is so simple and quick, there's just no need (and no knead!)
I buy organic flour from Michael's charity The Gift of Bread as it is extremely high quality, and funds the free classes they provide.
Michael has opened an official headquarters! My class was to help him test the format, but now The Gift Of Bread has an impressive home where many free classes are run.
That's not all though, Michael and his wife Nelleke will travel anywhere to teach the extended fermentation method, bringing all their equipment with them. If you'd like to learn, just get a few friends together and give Michael a ring! The contact details are available on the charity's website.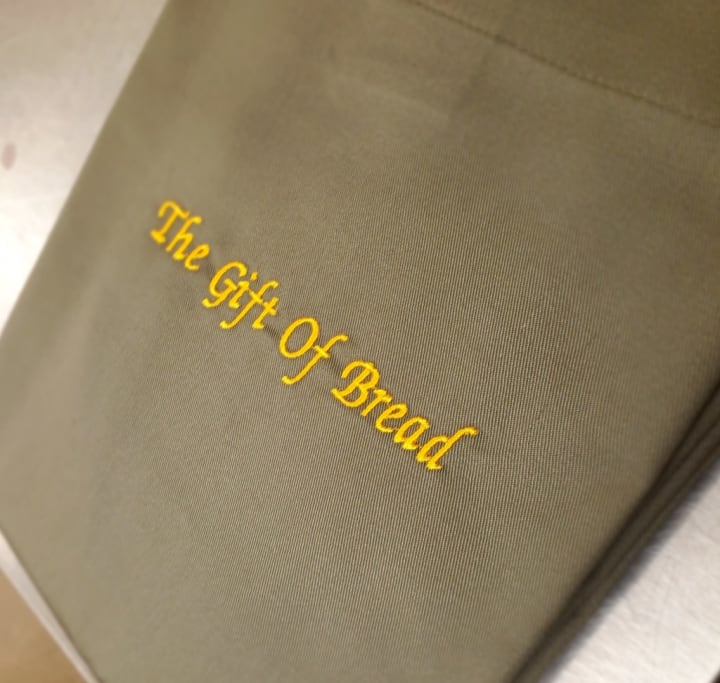 If you feel inspired and would like to attend a free class, visit www.thegiftofbread.org.