Sound the Alarm!
A New Brand of Coffee to Enjoy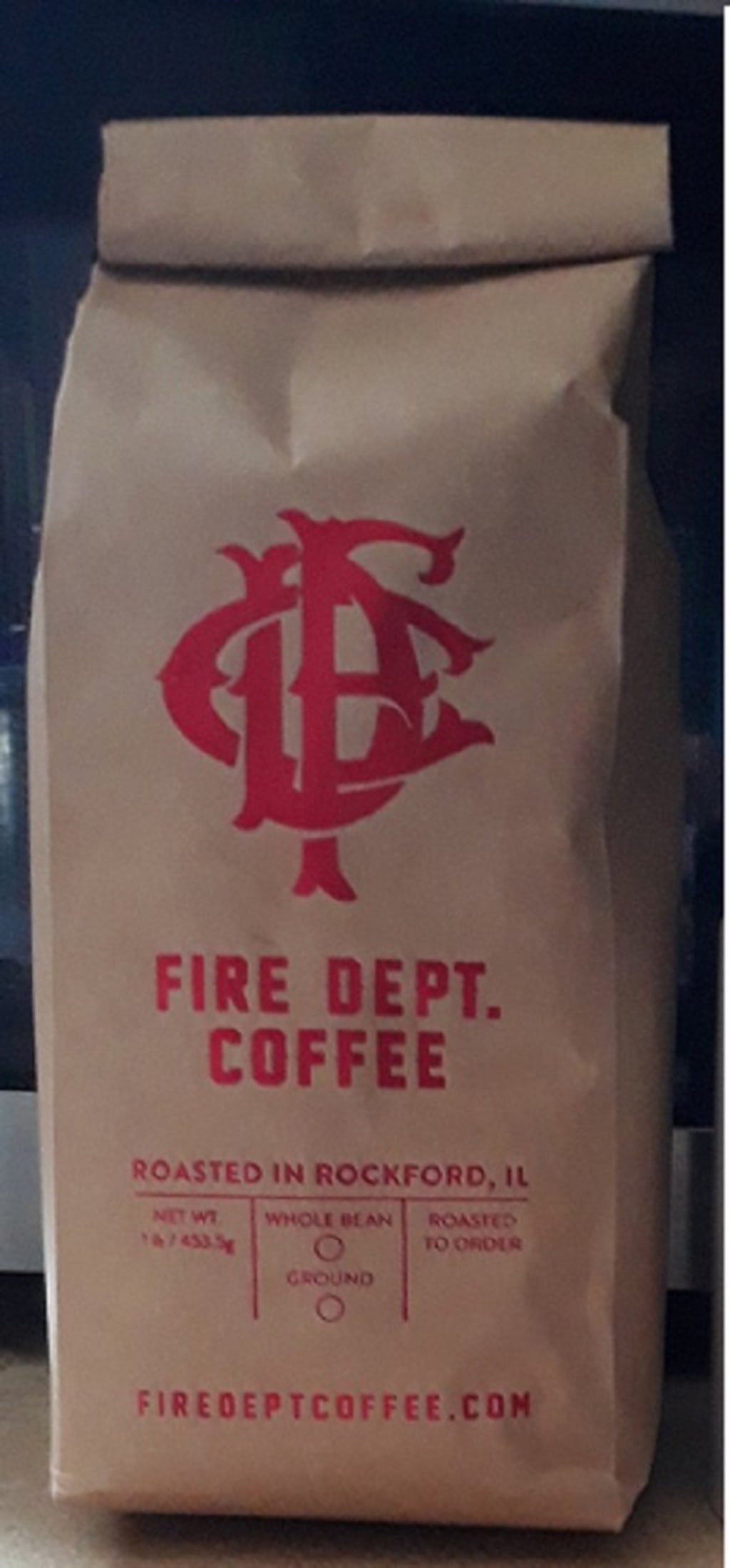 For over twenty years I've had a long and lasting relationship with coffee. Ever since sophomore year of High School when my parents let me have it in the morning to help wake me up. Coffee is life blood to me and many others around the world. I've tried all kinds and know which ones I like the most. It's rare that I actually run across one that is new and sits at the top of my list, but I have found one! I present to you the Fire Dept. Coffee!
This is a brand that is owned by veteran firefighters that is made for the hard working men and women of the country. They also give 10% of their net proceeds to helping first responders in need. This is a big deal to me as my father was once a proud Fireman and First Responder. He served his country in the 70's with the Navy and when he was released he joined a NY Fire Dept. When My parents moved to Ohio (My father having been raised in Cleveland) he worked as a Fireman for both the city and the government. My father was very proud to be in his position and he always taught me the value of supporting those who protect us whether in the country or over seas. You can understand how excited I was to see this coffee when it came in a gift pack with other items (Which is available through the Dr. Squatch site). The package includes a 20 oz. bag of Fire Dept. Coffee, a cold press Dr. Squatch Coffee soap bar & a Dr. Squatch coffee mug for your new bag of coffee. When you purchase this they make a donation to the Fire Dept. Coffee crew. (My husband got the soap of course).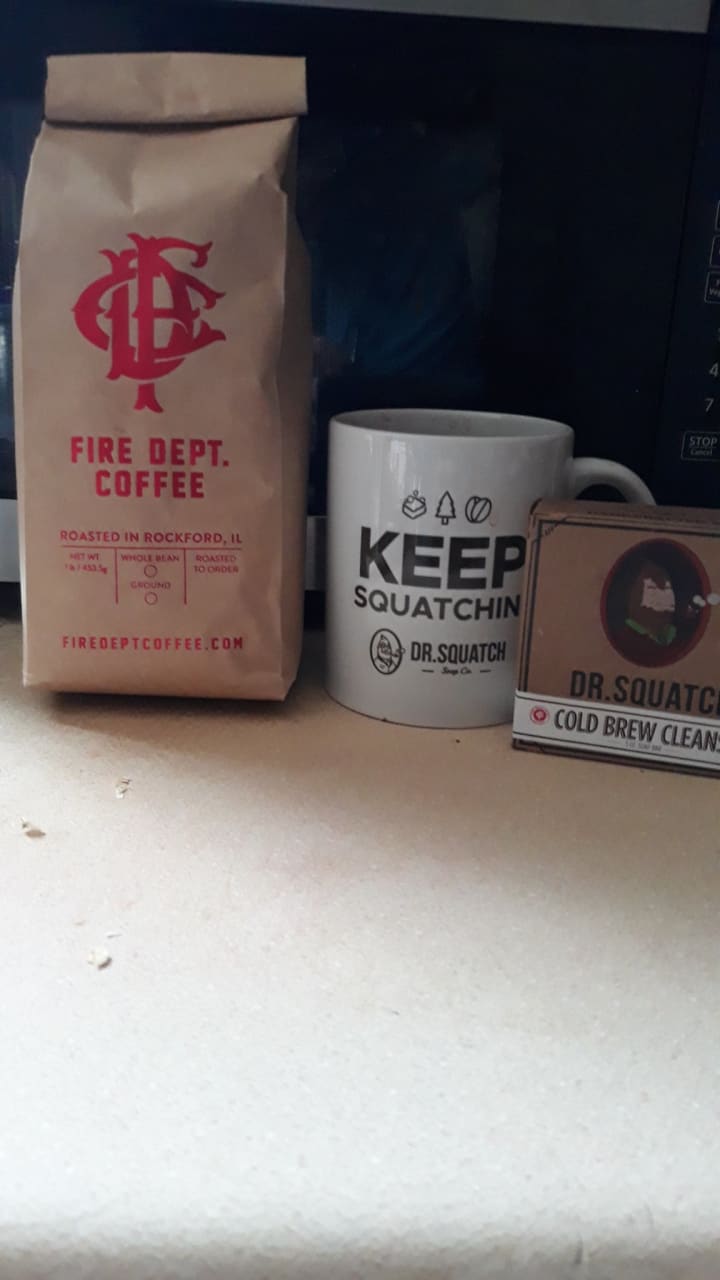 The blend I have is their signature roast. The taste is smooth, but bold and it's an easy coffee for any kind of taste bud. However, if you're looking for something stronger or *COUGH*STRONGER*COUGH* They do have many different beans to choose from. There's the usual Light, Medium & Dark Roasts if you simply want your perfect cup of joe. They also have Espresso, Extra Caff & Decaf versions. For those who prefer a bolder coffee they have what is called "Spirit Infused" coffee. These flavors include bourbon, whiskey, run & even tequila. Not only does it come in ground form, but also whole bean and pods.
There is also a store where you can buy gear to show off your support. Shirts, stickers, mugs, etc. One of the best parts about this organization is they offer a "Brew of the Month Club". Each month you can be sent a brew collected from around the world and sent to your door! Those of us who have a deep relationship with coffee find this to be an amazing option. I enjoying trying new coffees and have taken it upon myself to look into this club and see what it has to offer. I'd also like to mention that there is a wholesale option as well. They offer special prices for their wholesale purchases if you're thinking of stocking up at work or in a restaurant. Another amazing thing is that they offer a discount to military and first responders. Trust me, if you haven't gotten on board with this amazing coffee and it's creators you are genuinely missing out on an amazing experience. A chance to have a great cup of coffee and to support our local and national first responders is something that is needed in these uncertain times and I for one am giving them all the support I can!
product review
Author of Eternal Struggle: Tainted & Eternal Struggle: Guardian
Insta: @garnettorri
Twitter: @AuthorLADavis
Novella Site: https://ildemonico.wixsite.com/eternalstruggle