Seeds for Your Needs
The All Around Protein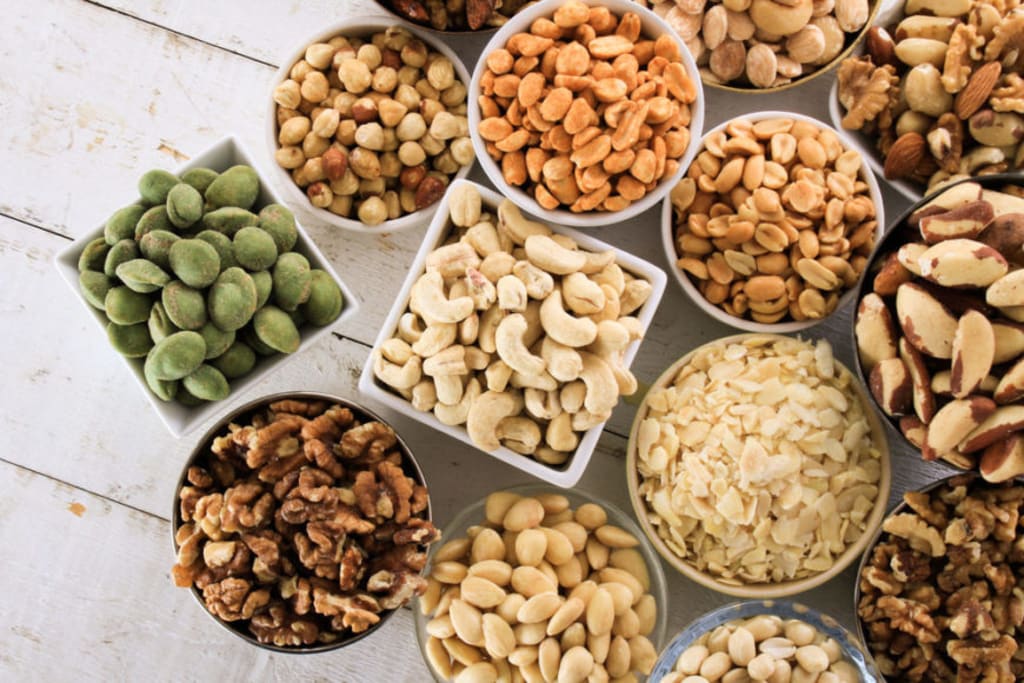 Photo credit: PopOptiq
I remember trips with my mother and brother to my Aunt Janet's house. Though I looked forward to raiding her salt water taffy, my brother looked forward to freshly dropped walnuts from Aunt Janet's nut tree in the backyard.
As I vividly remember my brother using the nut cracker to open the protein filled snack, I wasn't a big fan of many nuts.
As the food fad trends advanced, I began to take a liking to nuts, like cashews, peanuts, and seeds like flaxseed.
Each seed, like nuts, have their own story and health benefits. I enjoy seeds and nuts when I'm on the go for work or in a hurry for college classes.
Below is a list of seeds and nuts that are ideal for food dishes and as a healthy snack.
Chia seeds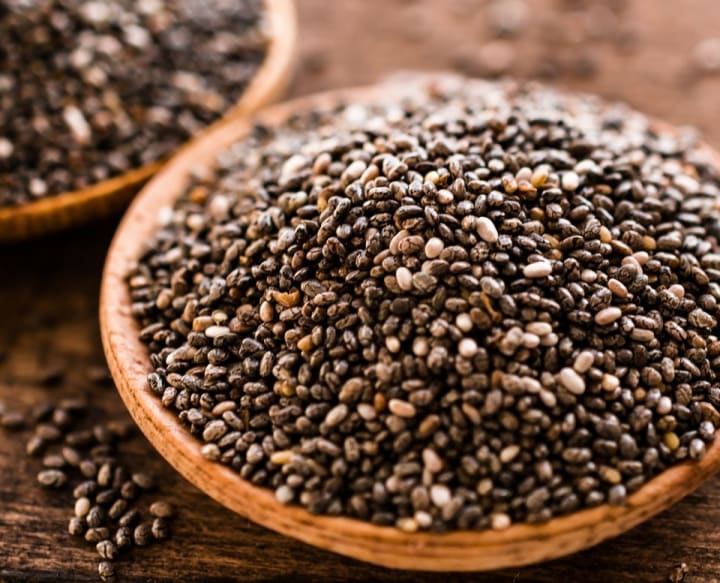 Chia seeds are tiny black seeds from the plant Salvia hispanica, which is related to mint. Chia seeds are known as the best source of fiber in the world. Fiber found in the super food helps feed the bacteria in your intestines.
The super food is a whole grain food, non-GMO and free of gluten.
Antioxidants found in chia seeds help protect free radicals, which can cause cell damage and contribute to diseases and cancers.
Chia seeds are a good source of Omega-3 fatty acids. Omega 3's can lower the risks of thrombosis and disorders that can lead to heart attack, stroke, and cardiac arrest. Amino acids found in chia seeds can also lower LDL, cholesterol and triglyceride levels and blood pressure.
Studies found eating chia seeds for breakfast reduce food intake.
According to Medical News Today, consuming chia seeds can transform glucose into a slow release carbohydrate.
I like to add chia seeds to my lunch and dinner salads. I discovered chia seeds are tasty on grilled pineapple and peach halves with a drizzle of honey and Stella Bistro Foods Autumn Flair Sultry Spice.
Flaxseed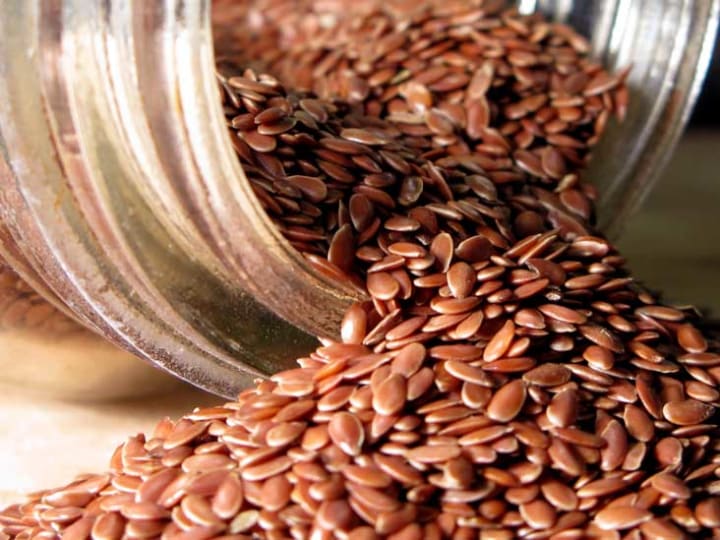 Flaxseed were cultivated in Babylon as early as 3000 BC.
Studies show flaxseed may protect against breast cancer, prostate cancer, and colon cancer.
Flaxseeds protect against cancer by blocking enzymes that are involved in hormonal metabolism and the growth and spread of tumor cells.
Flaxseeds can help your cholesterol levels. Bad cholesterol, also known as LDL, in the bloodstream has been linked to heart disease, obesity, diabetes, and metabolic syndrome.
Flaxseeds can also reduce the inflammation associated with Parkinson's disease and asthma by blocking pro-inflammatory agents.
Pistachios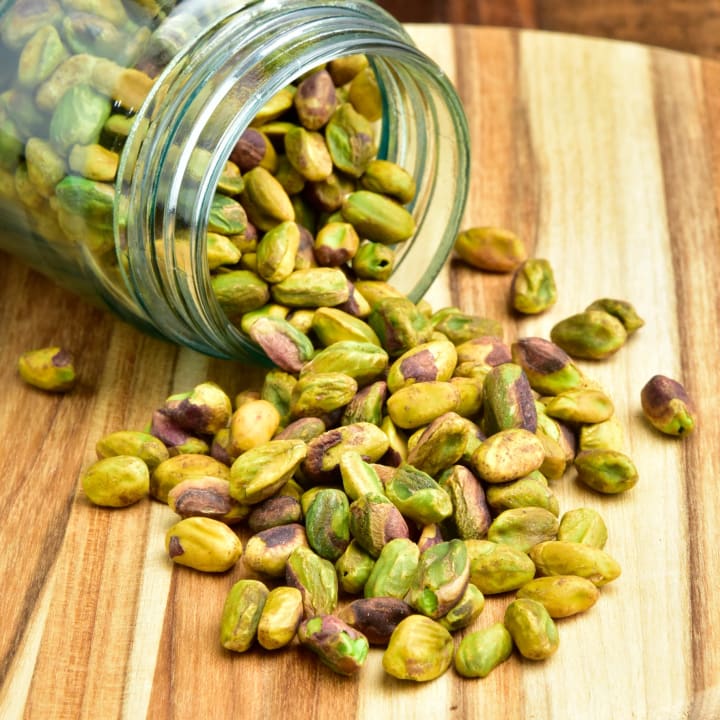 According to Healthline, pistachios contain more antioxidants than any other nut or seed.
Pistachios contains a high content of lutein and zeaxanthin, which is important for eye health and muscular degeneration.
Pistachios are second to almonds for high protein content.
The known green nut is rich in fiber. Fiber is digested by the good bacteria in your gut, also known as probiotics.
The great mid day snack can lower blood cholesterol, improve blood pressure and heart disease.
According to studies, pistachios reduce bad cholesterol, also known as LDL, and increase good cholesterol, also known as HDL.
Another study showed consuming pistachios can lower LDL cholesterol by 9% and LDL cholesterol by 12%.
Cashews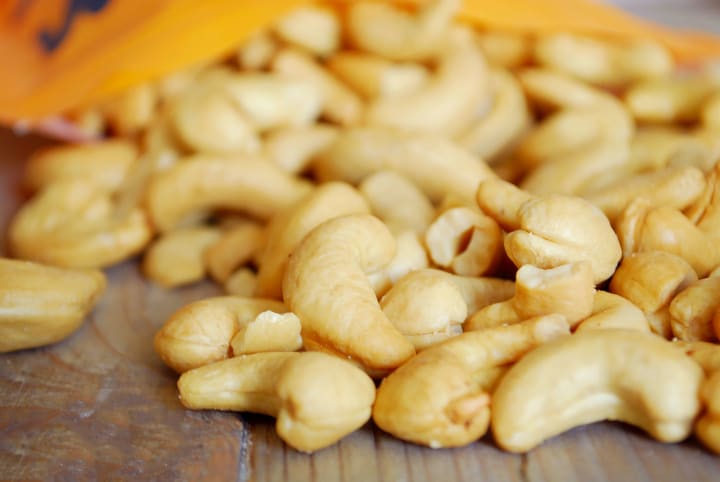 I love cashews! I like them dusted and honey roasted or plain [without salt]. Alternatively, I like to lightly toss roasted cashews in salted butter or olive oil with white cheddar popcorn flavoring and Stella Bistro Foods Universalt. Add a glass of Merlot wine and relax on the couch with an old time movie.
Cashews, also known as Anacardium occidentale, is grown from a tropical evergreen tree. The tropical evergreen tree sprouts cashew seeds and cashew apple.
I'm happy to discover my favorite mid day snack is an excellent vegetarian source of copper. Consuming cashews provide most copper than any other non-meat source.
The U-shaped delicious snack contains heart healthy monounsaturated fats, oleic and palmitoleic acid. Monounsaturated fats in cashews can decrease the risk of cardiovascular disease.
Cashews are packed with sources of protein and zinc. The low calorie nut has one of three macronutrients your body needs for energy. Protein helps rebuild muscle tissue and cell compounds.
Zinc is important for immune system development, antioxidant enzymes production and activity.
Additionally, cashews are packed antioxidants vitamin E and K which help fight against cell oxidative damage.
Cashew contains no cholesterol.
Whether you like them on your oatmeal in the morning or for a mid day snack, be sure you add these pantry favorites!