Seedlip Review
As we all know, if it sounds weird, I need to try it.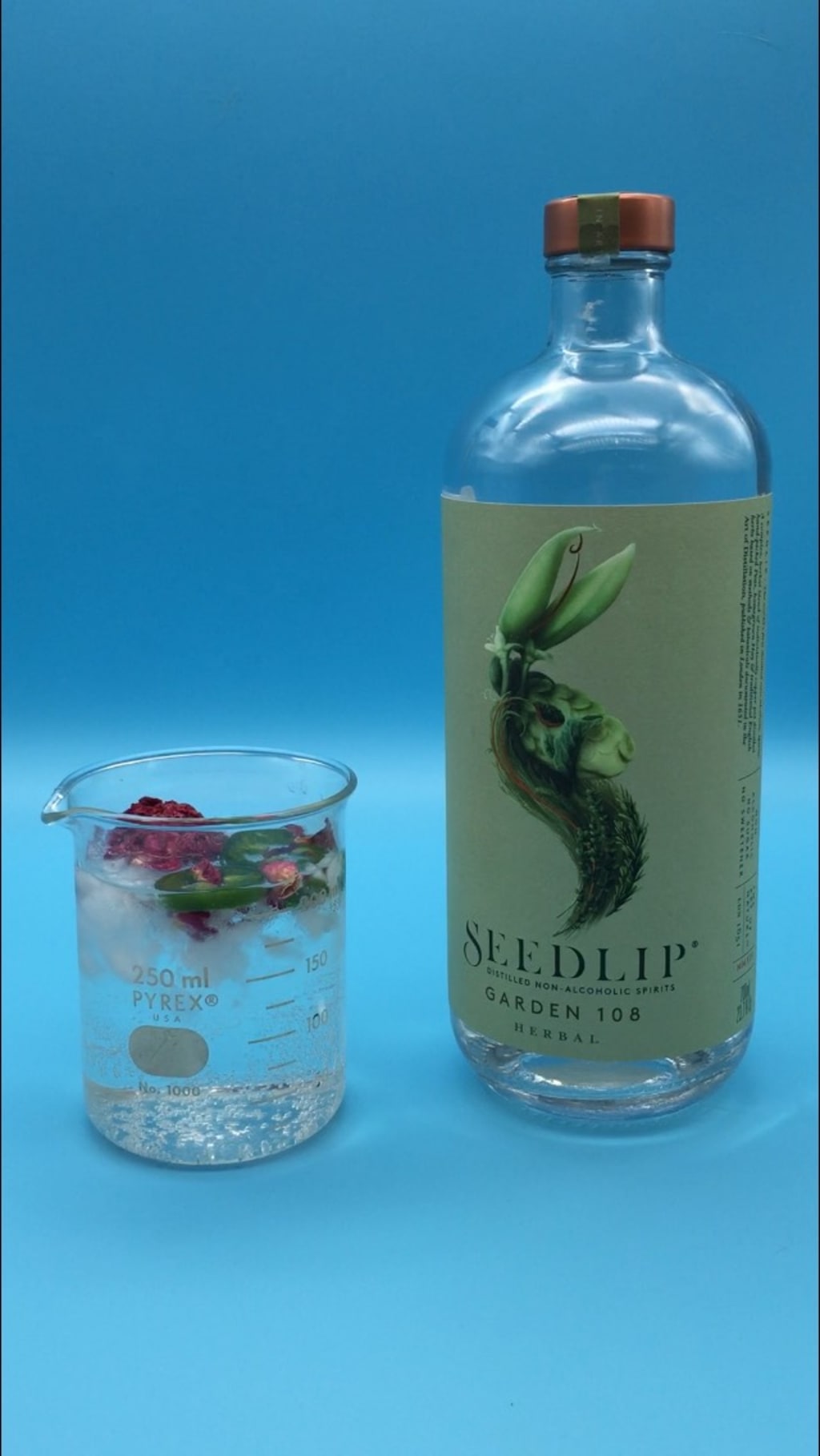 Seedlip boasts being the first non-alcoholic distilled spirit, taking inspiration from an old recipe book of herbal concoctions from the 1770s. They seek to quench the thirst of people who wonder "What do I drink when I'm not drinking?" and have three flavors of distilled spirits. Grove 42, Spice 94 and Garden 108 all have unique flavors and descriptions, and I went with Garden 108 for this week's review. Garden 108 is a floral blend and includes handpicked hay and sugar snap peas, which sounded weird as hell to me. As we all know, if it sounds weird, I need to try it.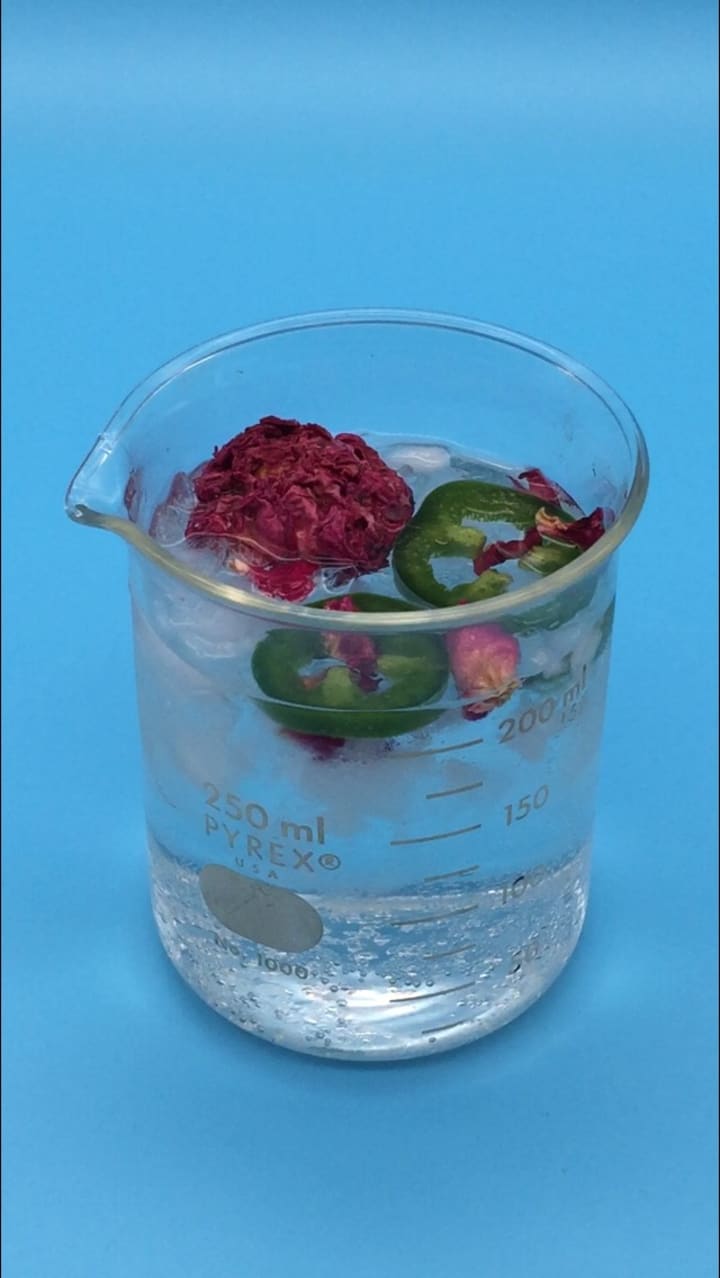 I've reviewed one other non-alcoholic spirit before, Kin Euphorics, and while I enjoyed it with the recipe I created, it was not good for solo consumption and needed other ingredients to make the beverage drinkable. That was not the case here. I won't be comparing these two spirits otherwise, because they have different intended effects and flavor profiles, but I wanted to note the distinction.
Garden 108 tastes perfect on its own. There isn't a harsh feeling or flavor going down. The spirit is smooth, very herbal, and slightly sweet. The herbal notes are attributed to the rosemary, thyme, spearmint and hops included in the spirit, and provide a great base for a multitude of flavor combinations. I'm definitely excited to to come up with other recipes using this, and I have a lot of ideas, but for now, I'll talk about the recipe I came up with and explain my process and choices.
I'm giving this spirit a 10/10. I'm extremely impressed and want to try the other flavors now too.
Before I even received this drink, I took a few flavors out of the cupboard to mix and match in this. I knew I wanted to add something else floral, but didn't want to overpower or drown out the base. I had an idea, conceptually, of what the notes would come together to create. My main goal was to add more notes without detracting from the original artistry of the base. After receiving Garden 108 and tasting it straight, I decided on rose for the floral component. Rose is great for mingling with a wide variety of ingredients, as long as care is taken to use the correct amount, which I did, after a series of trial and error. Garden 108 has an earthy taste to it, like something directly from the ground, but in a romantic way. It doesn't taste dirty or gritty or perfumey, it just tastes natural and clean. The rose adds to it. I still wanted to add more, and went with a variety of seltzer combinations before deciding on cucumber seltzer, which I knew would be a challenge. Cucumber is a bitch to work with, which is why I've decided to try working with it more often. Stepping out of comfort zones and all that. There was a certain final zing I wanted with this. I sat with it a minute, sipping, and decided on jalapeno. I wasn't sure if I was feeling overzealous, so I slept on it. I take these things pretty seriously. The next morning, I was still convinced jalapeno was the right way to go, so I went to the store and bought one. I sliced it up thin and added it to the previous day's measurements. It was perfect. I'm really proud of this drink. I obviously can't take all of the credit, because I didn't create the spirit, but I love coming up with different variables to add to a base, and I'm not afraid to say I did well here. The measurements are below. Let me know if you end up recreating this drink!
2 oz Seedlip Garden 108 (chilled)
3 oz Cucumber seltzer (chilled)
½ Teaspoon rose syrup
2 Slices jalapeno
Edible rosebuds to garnish
Crushed ice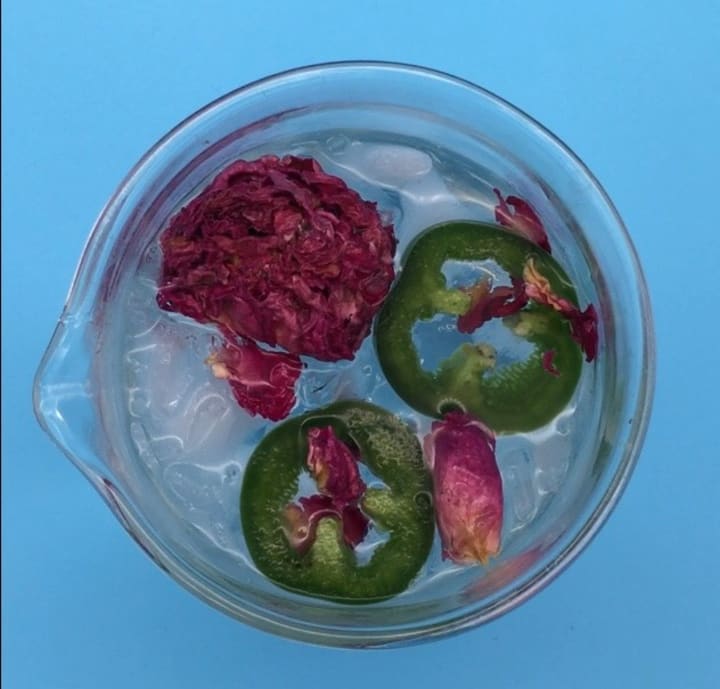 Add a thin layer of crushed ice to a glass, add jalapeno slices, rose syrup, Garden 108, and top with cucumber seltzer. Garnish with rosebuds. Enjoy!