Sao Paulo's Mocoto
Fine Dining and Class Blindness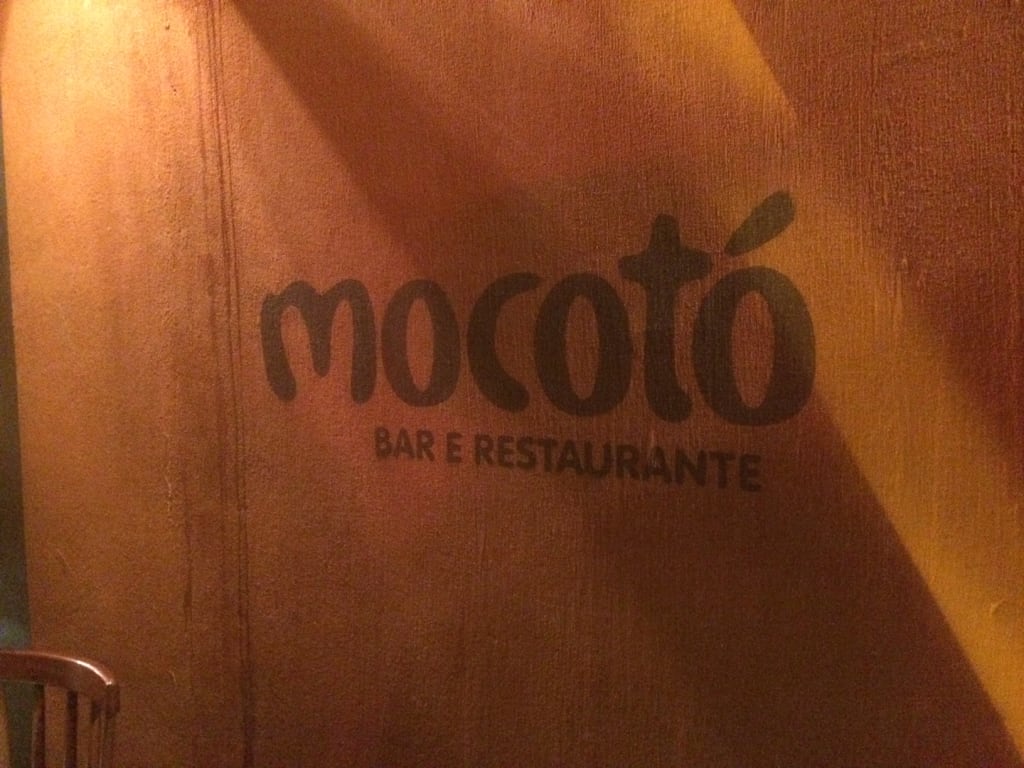 It's been said about Sao Paulo, Brazil (truthfully, I think), that if you don't have a friend here, it's possible to go seriously astray.
Nowhere is this risk greater than with food. I suppose it might be riskier to rely on unreliable recommendations of escort services, but on this subject, I lack experience.
I've been coming to the largest city in South America for thirteen years now, and I've wasted a lot of money in a lot of restaurants that just weren't worth it. Sao Paulo, like so many megacities, does have what you want, pretty much whenever you want it, but it takes some exploring to get past the pretense and puffery of fine dining here.
One problem is that, until recently, Brazilians didn't consider their own cuisine to be worthy of serious study and refinement. Until Alex Atala's D.O.M. received world-wide recognition in the last decade, most Brazilians considered "fine dining" to be something French or Italian in origin.
Brazilian food, that is to say, the African-influenced food of the Northeast, the nation's only true food culture, was considered somewhat backwards and a bit embarrassing. Not for the guests to see.
Another problem I've seen in my time here; Brazilians, particularly in Sao Paulo, the country's richest city, are painfully class-conscious. The very idea that a meal can be a triumph without causing a mini-stroke on reception of the bill is alien here. So, high prices tend to accompany the experience, and the sort of frippery one expects with the "fine dining" label is hard to escape.
There are lots of good, expensive restaurants in Sao Paulo. But you won't meet anybody there who doesn't commute to work by helicopter.
But recently, as Alex Atala made Brazilian food cool again, another man has made Brazilian fine dining approachable for people who don't own a Mercedes-Benz.
That man is Rodrigo Oliveira, the man behind Mocoto.
Mocoto, named after the classic cow's-foot soup of the Northeast, started life in 1973 under Oliveira's father, Jose de Almeida, who is still involved in the restaurant today. His son, Rodrigo, born in 1980, incorporated modern techniques in the kitchen, bar, and front-of-house, along with a savvy, bilingual media strategy.
Once Anthony Bourdain has approved, expect notice. Mocoto has earned a Bib Gourmand from Michelin and placed 27th on Restaurant Magazine's "Best Restaurants in Latin America" as well as Veja Sao Paulo's "Best of Good and Cheap" in the city (note the class consciousness, even in the compliments).
But at least one thing remains of the 1973 incarnation of Mocoto. The egalitarianism.
You cannot make a reservation. No matter how important you are, or think you are. The menu, while not accessible to Sao Paulo's legions of slum dwellers, is certainly within "special treat" range of the working class. For a foreign traveler, it's a refreshing change from having your pockets picked. Entrees can be had for 20 USD or less.
One of the best things about eating here is jostling elbows with people for whom eating out really is a treat. There are no bored stares or repeated checks of one's Omega. It's truly democratic dining, benefitting its wholesome, yet completely proletarian, neighbourhood.
I wonder how many future chefs, sons and daughters of bus drivers or street cops, are nourishing their love of Nordestino cuisine in Mocoto's dining room?
But all this approachability comes at a cost for the diner. If you want to come here at night, or on the weekend, be prepared to wait at least an hour for a table. They do try and make it comfortable for you, but the smells coming from inside the place do not make it easy.
This is where the sneaky gringo has an advantage. It's called "eating early." Most Brazilians consider 12 PM far too early to eat lunch, not even deigning to consider it until 1 PM or later.
So, here's your plan for getting into Mocoto without waiting: Show up when it opens and waltz inside. If you arrive before 12 PM, just have a stroll, take a coffee, get to know an authentic, yet safe, Sao Paulo neighbourhood you'd never pay attention to otherwise.
Then, head into Mocoto and give yourself to Rodrigo Oliveira.
The food is described on the website as "Cuisine of the Backlands." In Brazil, "The Backlands," otherwise known as the Sertao, are the perpetually drought-stricken cattle lands inland from Brazil's lush coastal forests and beaches. In addition to supplying much of Brazil's meat, they've supplied centuries of stories and cultural archetypes.
And a lot of recipes. Remember how I said that the cuisine of the Northeast was the only true Brazilian food culture? That's largely due to settlement patterns. The Northeast was settled early on, the Portuguese bringing slaves to work the sugar cane fields, and later, the mines and coffee plantations. While these resources remained in demand, the centre of gravity in the massive nation remained in the Northeast. Salvador de Bahia was the capital for two-and-a-half centuries.
The slaves also cooked. Despised and maltreated, they made do with what they had, always the recipe for future greatness in a food culture. And, they brought a sense for spice and colour from their African homes.
The South was settled later, largely by Germans, Italians, and Japanese, who didn't mix much or particularly enjoy spice. The Portuguese and Africans in the Northeast were much more heterogeneous bunch. That, and the culture of scarcity bred first by slavery, and then by drought, resulted in an exciting variety of textures and flavours not found elsewhere.
The industrialization of Brazil in the 20th Century drew millions of Nordestinos south to the factories of Belo Horizonte, Rio de Janeiro, and Sao Paulo. They couldn't leave their food behind.
Mocoto allows you a window into this largely unknown world of flavour. I've eaten quite a few things here I'd recommend, like:
Quejo Coalho (cheese): This salty, rubbery cheese reminds me a bit of feta. It's always served grilled, and here with a side of molasses. Savoury and decadent.
Torresminhos (pork rinds): This will be immediately familiar to fans of Mexican food, and Mocoto's version will not disappoint. Multi-layered and salty, fatty, rich.
Torradinha de Carne de Sol (sun-dried beef): It might sound like jerky, but it isn't. Cooked with onions until soft, it's a signature of the Northeast.
Dobradinho (stewed tripes and sausages): It's a poor man's stew of the naughty bits that's worth punching out of your comfort zone for.
Caldo de Mocoto (cow's foot soup): Forget the texture. Yes, it's challenging. But this bright orange soup is the essence of "comfort food." Besides, how can you come to "Mocoto" and not have some? Try the local riff Mocofava, which adds butter beans.
But, as what I'd consider a "regular" now, I've arrived at a preferred menu that assures me of perfect happiness here. My menu starts at the bar.
If you've never had a caipirinha, Mocoto's bar is the place to start. Brazil's national cocktail is typically made with sliced and crushed lime, crushed ice, sugar, and cachaça liquor poured over top. You can get a passable caipirinhas anywhere. Mocoto is where you come to have your mind blown. If I recall correctly, you can get 70 different varieties, all made with Brazil's dizzying array of fresh fruit. Many of these fruits will be completely alien to you. Some still are to me. Here are some of my favourites:
Tres Limoes (three limes): A riff on the traditional version, this one incorporates Clove, Tahitian, and Sicilian lemons.
Verao (summer): This caipirinha incorporates caja jelly, basil, and tangerine.
Mandacaru: Lime, Cointreau, and a salt-rimmed glass. The perfect bridge to the margarita.
After getting started with one of these, I like to start with a salad. If you think salads can't be exciting, try the Sertaneja, a deceptively simple affair of tomatoes, scallions, red onions, and cilantro.
For the entrée, you have to try an Atolado at least once in your life. It's a slow-cooked meat stew (your choice of beef (vaca), chicken (frango), or goat (bode), in crockery with manioc, cherry tomatoes, green onion, pickled pumpkin, and green olive. The closest thing I can compare it to is a Moroccan Tajine.
Atolados come in challenging portions. If you're dining with a friend, split it. Then, unlike me, you might actually have room for dessert.
That's right. Despite my claim to know something about this place, I know nothing about the dessert menu, because the generous portions always make me hit the wall long before the idea is even suggested.
Damn it, just have another caipirinha and pour yourself into a cab. You'll be glad you did.