Roasted Broccoli & Sweet Potatoes over Quinoa and Black Beans
Check out this easy, healthy, and nutritious iron-rich meal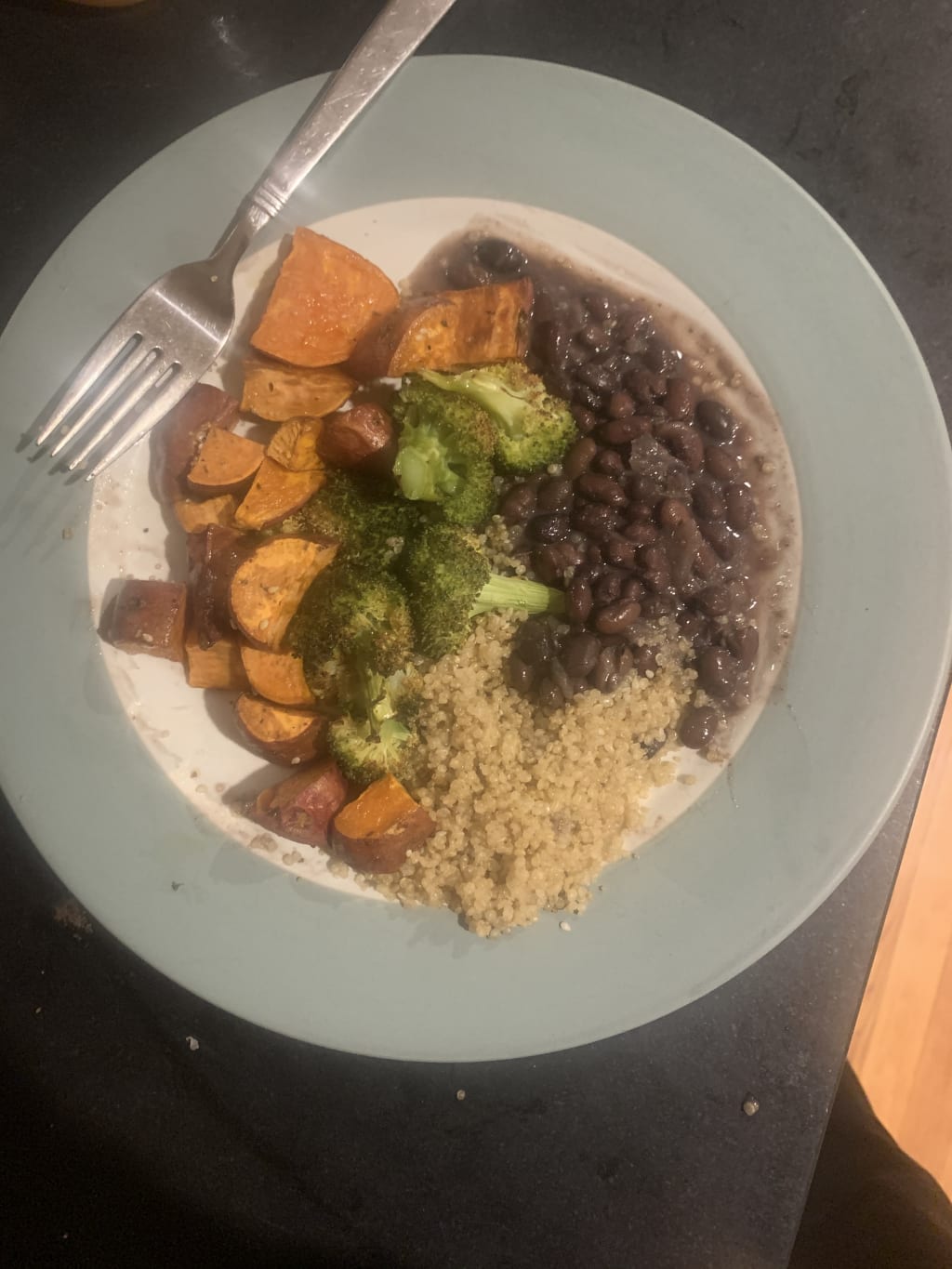 Cooking is a form of self-care and grounding. After beginning my cycle this morning I decided I might as well replenish my body's iron supplies, so I made iron and magnesium the inspiration for this meal. When women bleed we lose iron, and magnesium can help improve mood and alleviate menstrual cramps, so my desire for this dinner was to help with both of the above.
I researched which foods pack the most of your daily value % of iron and contain at least some magnesium. I decided to create a meal that would combine some things that I also happened to already have in my house! The resulting meal: Roasted broccoli and sweet potato over quinoa and black beans. The best part of this meal is that it all came together in about 25 minutes. Not only healthy and balanced but quick & easy too! This is my kind of meal.
First step, Quinoa.
Because of quinoa's unique nutrient profile, it often feels like it's satisfying some deep thirst that I've had, like drinking a cold glass of water after a workout. 1 cup of quinoa provides 2.8 mg of iron which is ~16% of your daily iron value. Quinoa is also full of antioxidants that help strengthen and protect your cells from damage. High in protein, carbs, and fiber, low in sugar, and boasting a variety of trace minerals (potassium, sodium, copper, folate, calcium, manganese, magnesium, and riboflavin), quinoa is an amazing food to integrate into your regular diet.
This is the first step of the meal as it will take the longest. Add water, quinoa, bring to boil, then simmer for about 45 minutes.
I accidentally added some amaranth I had lying around. I think it actually added a unique flavor.
When it's finished and looks more or less like this, I added some olive oil and fresh basil.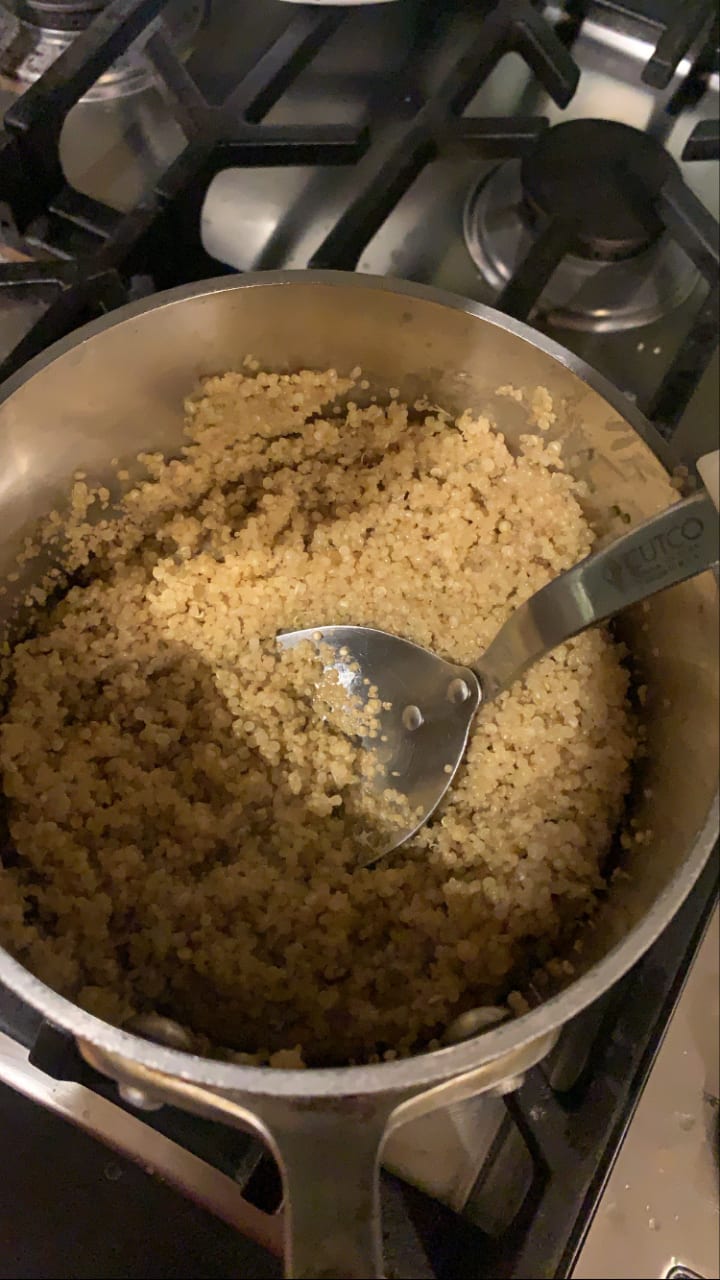 Next Step, Veggies
I decided to go with broccoli, which provides about 6% of your iron, as well as 112%if your daily vitamin C ( it's always better to acquire from food rather than supplements) and plenty of healthy fiber. Bonus points, broccoli, along with other members of the cruciferous vegetable family (kale and Brussel sprouts) protect against cancer.
I have some sweet potatoes lying around too so I'm adding them as well. Surprise! Sweet potatoes pack fiber, a little protein, and a lot of vitamin A. They also contain Vitamin C, Potassium, Manganese, Vitamin E, and Vitamin B6.
I washed the vegetables well and cut off any brown parts (I love washing my food with my hands and establishing a real tactile connection to each item). Then I chopped them into medium size pieces. I seasoned the potatoes and broccoli with olive oil, garlic & herb mix, and some salt and pepper too. Set the oven to 400 and leave them in for about 25 minutes or until cooked to your liking! I prefer my oven baked broccoli a little crispy, but not *too* crispy.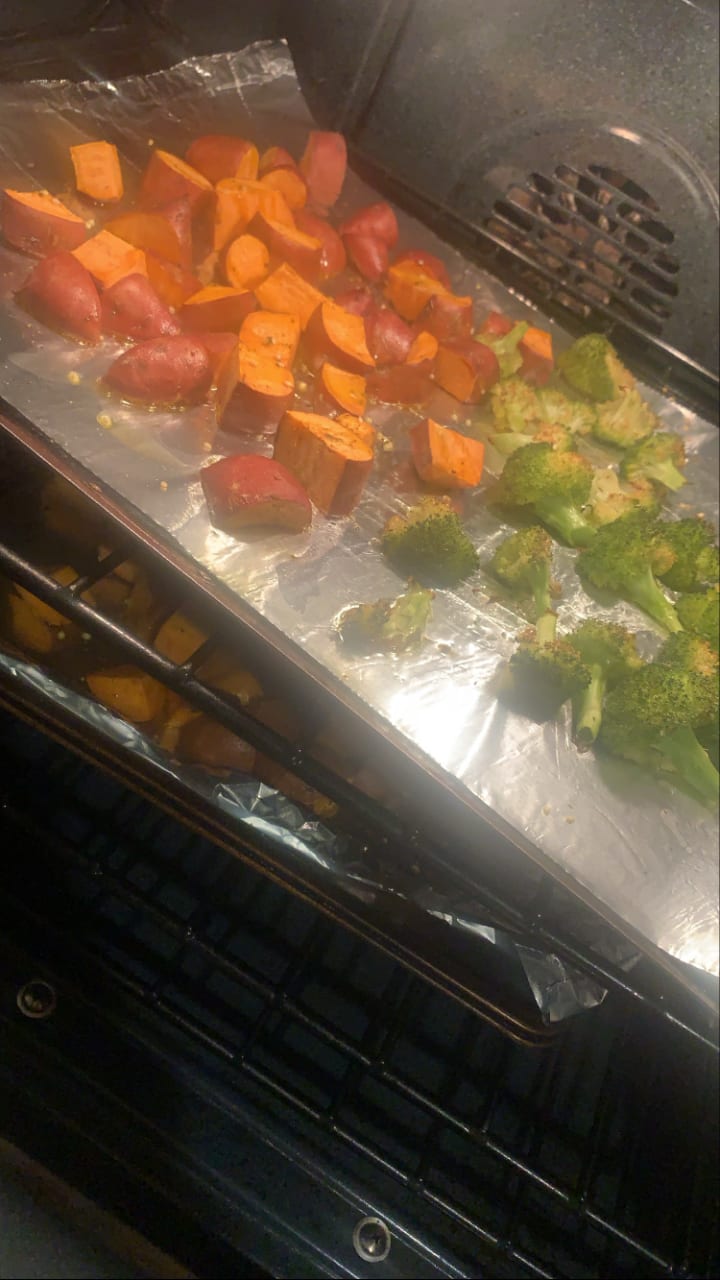 Last Step, BEANS
All legumes are high in fiber and high in nutrients. I went with these seasoned black beans because that's what I have at home. Half a cup of black beans contains 10% of the recommended daily iron value. Black beans also contain magnesium which can help with period cramps and depression. (I could write a whole article on the functional use of magnesium!) If I didn't have these preseasoned beans, I would have just heated up some canned blackbeans and tossed them in olive oil.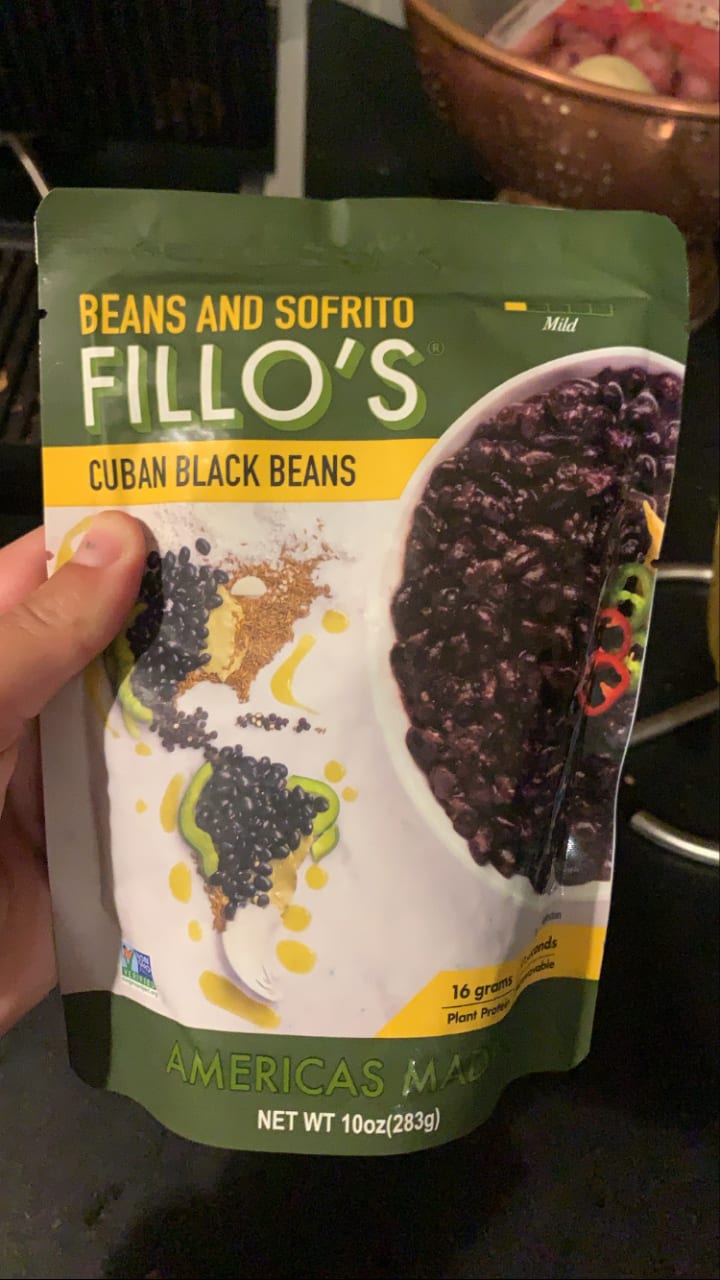 The beans take the least amount of time so heat them up last right before the vegetables and quinoa are ready. Serve and enjoy! It should look a little something like this :) Hope you like this healthy and nurturing receipe as much as I do.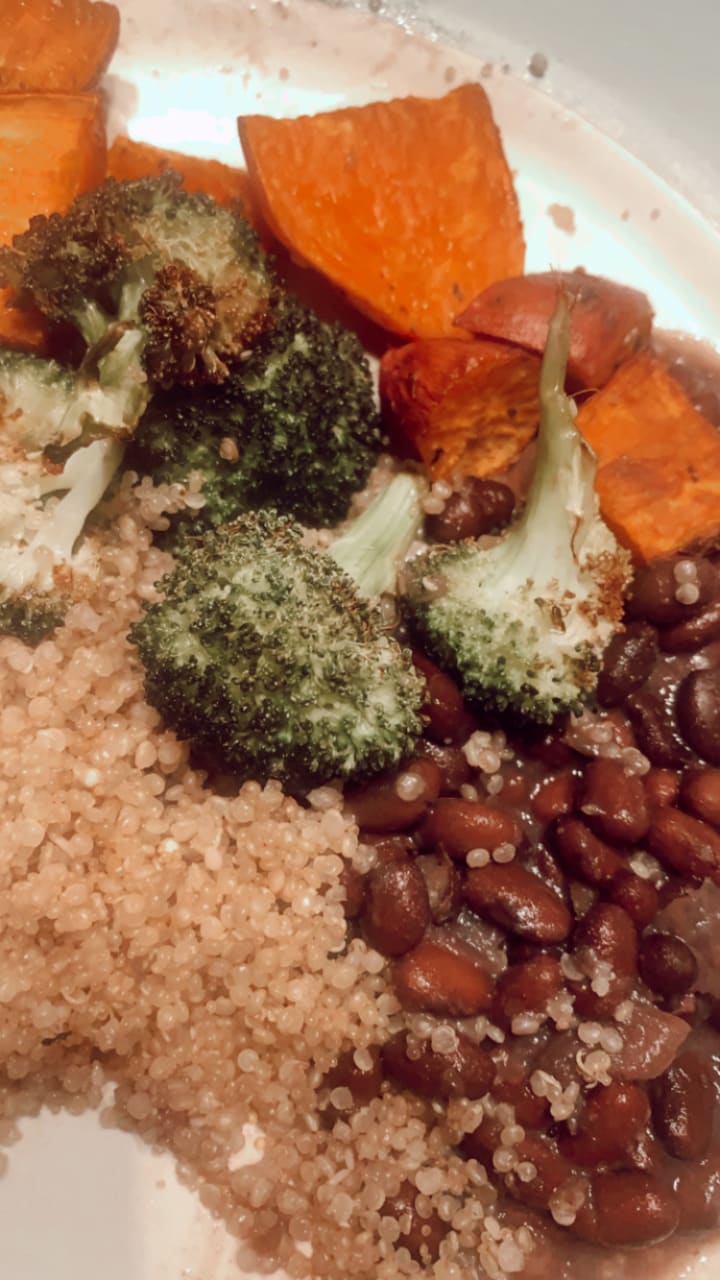 Reader insights
Be the first to share your insights about this piece.
Add your insights