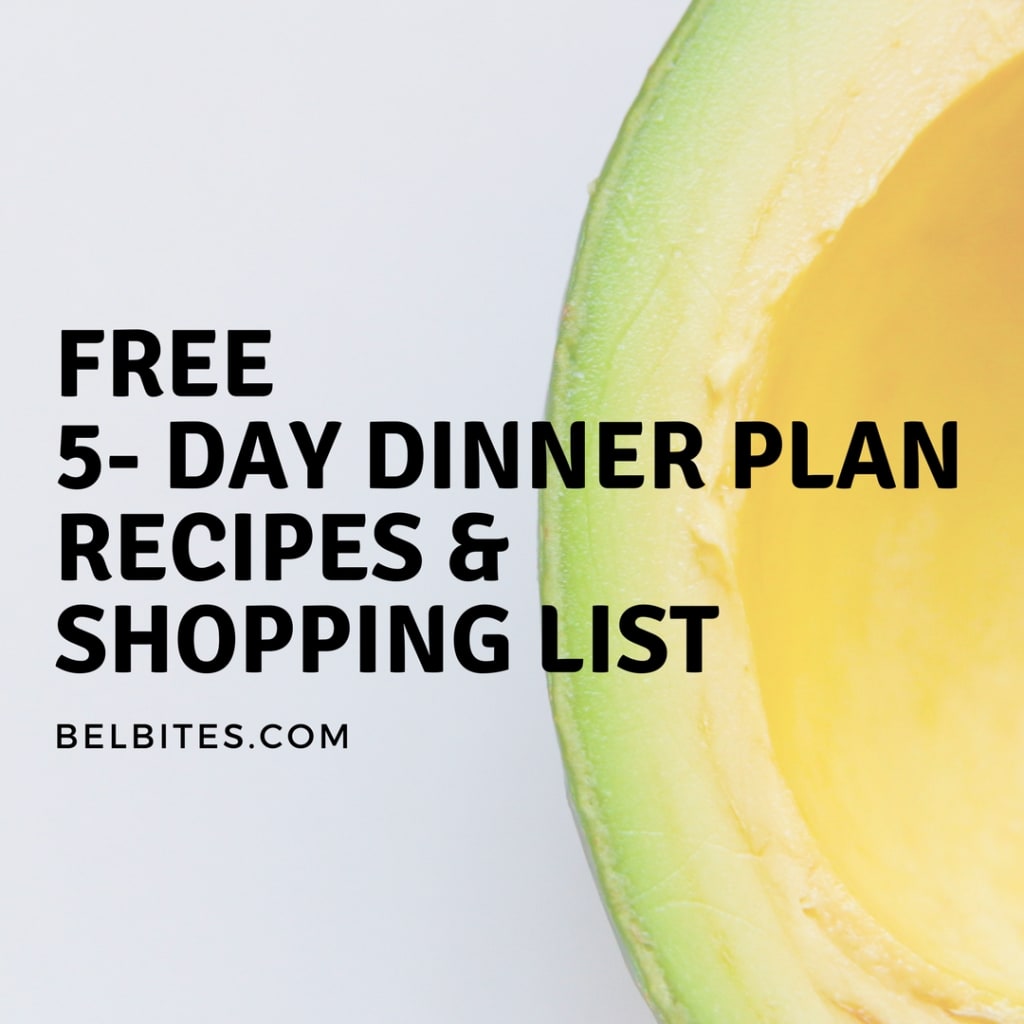 This is the easiest way to eat well on a budget with tons of flavour!
Shopping List
2 Onions
2 Red onions
3 Carrots
1 Garlic
1 can coconut milk
2 chopped tomato tins
200g sundried tomatoes
1 pack of quinoa
300g dried red or black Beans (can sub for 4 tins)
2 Red Peppers
Fresh Mint
1 bag spinach
3 Lemons
250g Cherry Tomatoes
200g Pasta
4 cups Cashews
4 Avocados
2 Chillies
4 Sweet Potatoes
50g Spring onions
Nutritional Yeast
Turmeric
Fresh parsley
Optional extras:
Seeds & other nuts; tofu (to add on mac n' cheese or quinoa salad); tahini; kombu; fresh herbs (coriander, dill, etc.); spices: cumin, paprika, etc.
Sunday: Prep Day
Beans:
Soak them for, ideally, a minimum of 6 hours, then cook, drain, and keep in fridge.
If you don't have a pressure cooker, you can cook them in the pan:
3 cups of water for every 1 cup of beans. Add it all to a saucepan with lid. If you have kombu, add some now because it helps on the digestion of beans.
Bring to a boil; reduce the heat and simmer, covered, until tender. If needed, add more water so it is always covered with liquid.
Rinse, drain, let it cool and keep it in the fridge.
Quinoa:
Use 1 cup of water to every 2 cups of quinoa
Rinse quinoa with cool water until the water runs clear.
Combine quinoa and water in a saucepan. Cover and bring to a boil.
Reduce heat to a simmer and continue to cook covered for 15 minutes or until all water has been absorbed.
Remove from heat and let stand for 5 minutes covered; fluff with a fork.
Let it cool and keep it in the fridge.
Monday: Bean Stew
Chop 1 onion and 1 clove garlic and sauté. Add to the pan 400g chopped tomatoes, the sun dried tomatoes and a bit of salt. Let it heat up, uncovered.
In medium/low heat. Add 1/2 of all your beans and stir it all until warmed through.
Season with salt, pepper, a tablespoon of tahini (optional) and some chopped chilli.
Serve with some of the quinoa and the spinach, drizzled with olive oil and salt.
Tuesday: Mexican Dinner
Pre-heat oven to 180ºC.
Wash all of your sweet potatoes, dry them a bit and pierce it around with a fork. Place in a baking tray and put in the oven for 40-55min (depending on your oven power and potato size). Check with a fork at around 40min: if it goes through easy, it's ready!
While that is baking, open 2-3 avocados, chop some cherry tomatoes, and 1 red onion. Mix it all up to make a nice guacamole. Season to taste with lemon juice, salt, pepper, and chili.
On a separate pan, sauté 1-2 garlic cloves and cook beans for a few minutes. You can smash some of them to create a "refried bean" texture.
Once potatoes are ready, open two of them; add beans in the middle and top with guacamole!
IMPORTANT: Keep the other cooked potatoes for tomorrow in the fridge, wrapped in cling film.
Wednesday: Soup
Peel and chop carrots and add to a pan with boiling salted water. Once cooked, take it out, drain, and let it cool a bit.
Grab your other two roasted sweet potatoes, your carrots, and blend it all well on a food processor. You can strain it if you want. Add some chopped chillies and coconut milk to make it richer (as desired).
Warm it up, and soup is ready! You can also add turmeric and cumin here for that extra warm hit and color.
FOR TOMORROW: If you have time, grab your quinoa, add olive oil, juice of a lemon, 1 chopped red onion, chopped cherry tomatoes, chopped spring onions and some chopped fresh mint and parsley. Mix it all up, season to taste, and pop it in the fridge.
Thursday: Quinoa Salad
Grab your quinoa salad from the fridge!
Roast 1 cup of cashews on a frying pan for a few minutes.
Grab your avocados and make some more guacamole.
Mix it all up and add some tofu if you want.
DONE!
FOR TOMORROW: Cover remaining cashews with filtered water and pop them on the fridge.
Friday: Mac 'n Cheese
It's comfort food Friday! This recipe is adapted from Isa Chandra.
Preheat a sauce pot over medium head. Sauté 1 onion in oil with a pinch of salt for 5 to 7 minutes, until onions are translucent. Add 2 garlic cloves and sauté for 30 seconds or so, then transfer to a blender or food processor.
Boil a large pot of salted water and cook pasta. Drain the cashews and add them to the blender along with 1-2 tbsp nutritional yeast salt, 1 tsp ground mustard (optional), and 1/2 tsp turmeric. Blend until very smooth. Scrape down the sides every 30 seconds or so and test for smoothness. You can also add some tofu to make it extra creamy if you'd like.
Transfer the sauce in the blender back to the sauce pot where you cooked the onions. Turn the heat up to medium and let cook, stirring very often, until thickened. If you need help, you can add cornstarch, but I like mine more liquid! This should take between 10 and 15 minutes. Taste for salt. The pasta should be done while the sauce is thickening, so drain and place pasta back in the pot you cooked it in. When sauce is thickened, add it to the pasta in the pot, and mix well. You can now pop it on the oven for a few minutes on 180ºC or eat as is!
Congrats! All done!
How did it go for you? I want to know!
E-mail me with feedback, suggestions, questions + requests.
Tag your creations using #belbites.
If you want to take it to next level, I offer private cooking classes, pantry overhaul, health coaching consultations, and more!
Contact: [email protected]
Instagram: @bel_bites