Popeyes' New Chicken Sandwich Making Headlines
Popeyes' new chicken sandwich is causing mania across all its locations.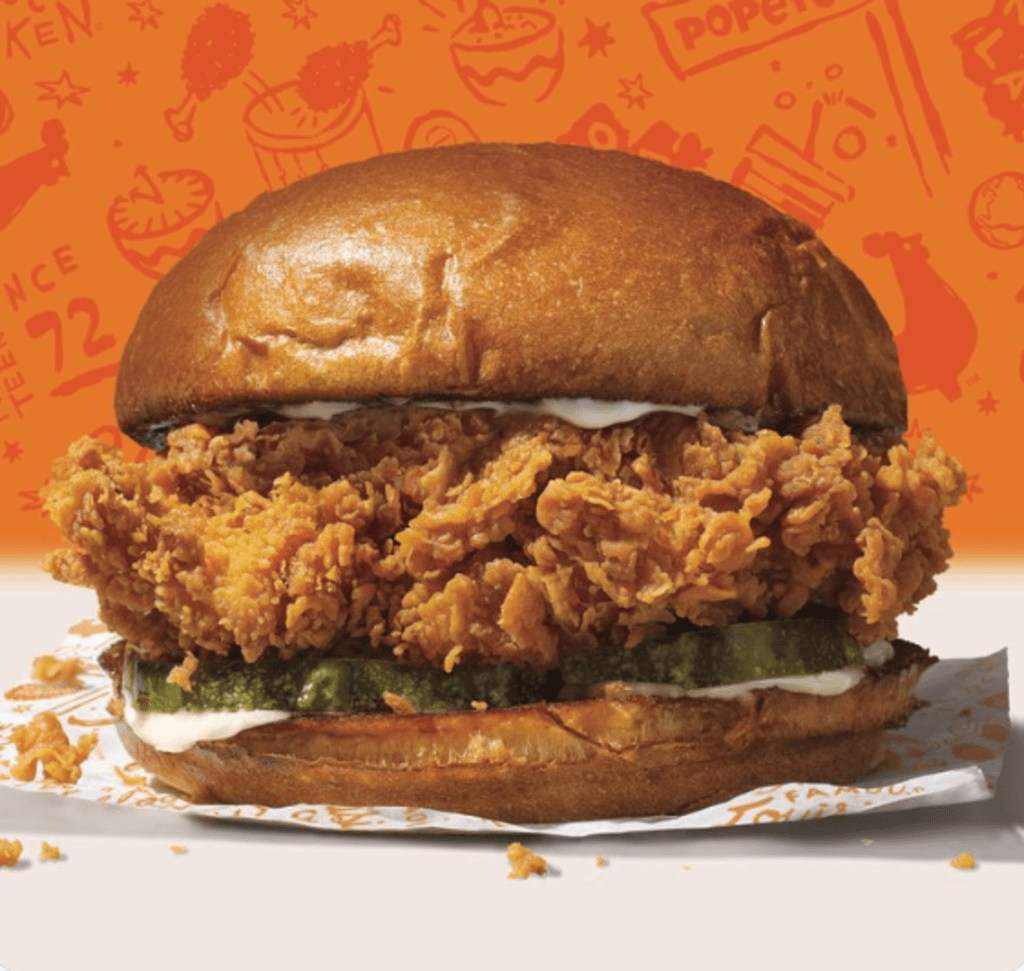 Popeyes, the Cajun-inspired fast-food chicken chain owned by Restaurants Brands International Inc., is making headlines all around the country because of its new chicken sandwich.
It is amazing that the sandwich was advertised on Twitter and launched on August 12, 2019, but it did not get much attention then. In fact, it went unnoticed until Popeyes' rival Chick-fil-A tweeted that its fried chicken sandwich was "the original." Then the food fight began.
Chick-fil-A, the popular chicken sandwich restaurant, must be shaking in its boots because of the comment it made about Popeyes' new chicken sandwich. The sandwich probably would have been just another item on the menu if it had not gotten so much media attention.
The attention came from fast-food chains other than Popeyes. Wendy's Bojangles, Shake Shack, and Boston Market jumped on the bandwagon and tweeted about their own chicken sandwiches and other foods.
About the Sandwich
As shown above, the fried chicken sandwich is made with a big buttermilk batter chicken breast on a buttery toasted brioche bun with a crisp barrel-cured pickle chip and a choice of a creamy, savory Cajun sauce or mayonnaise. The new menu item comes in a classic sandwich and a spicy version that cost only $3.99. It is a very reasonable price for the crunchy sandwich. Many people have asked, "Is it worth dealing with huge crowds, long lines, and the long waits?"
After some people finally get to order, they are told there are no more sandwiches available. This is happening at many locations around the country.
Why the Chicken Sandwich Mania?
Everybody is curious about how the sandwich tastes. Carol James, of Pompano Beach, said she wanted to taste the sandwich so badly that she waited in a drive-through line with 25 cars ahead of her. There were similar stories about the long wait at many other locations.
Deadspin's Luis Paez Pumar wrote on Twitter that the hype has been unavoidable. He added that many restaurants are running out of the sandwich because of the high demand.
Nationwide Fights
It seems like a lot of chicken lovers want to try the classic and spicy sandwich and they are not willing to wait until the novelty wears off and the traffic dies down.
Some people let the big crowds and long waits get the best of them. They became hangry, the combination of being hungry and angry that is an official word, according to the Oxford English Dictionary.
A Twitter war broke out between people who chimed in about who sells the best fast-food chicken sandwich. While that was a virtual fight, there have been physical fights seen on several YouTube videos. A customer beat up a cashier after finally getting her sandwich. The disappointed customer said the sandwich was not as good as she expected it to be.
About Popeyes Louisiana Kitchen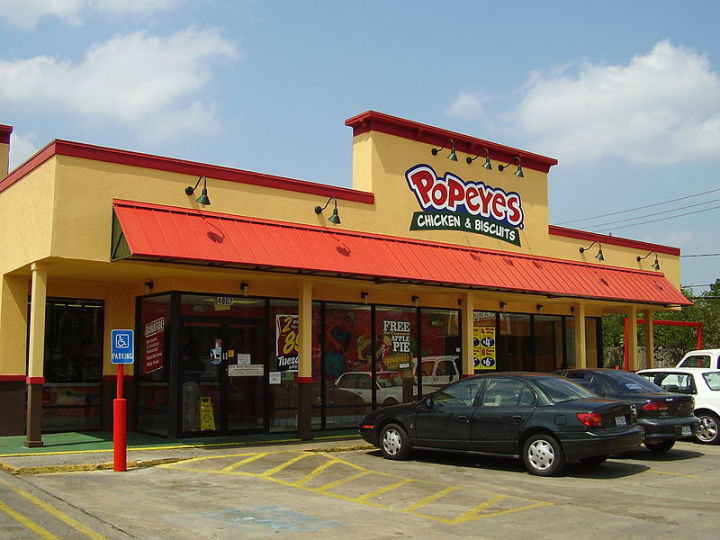 Popeyes Louisiana Kitchen is shortened to just Popeyes. The fried chicken fast-food restaurant chain was founded in 1972 in New Orleans, Louisiana and is headquartered in Miami, Florida. Currently, the restaurant is in more than 3,102 locations across 40 states, the District of Columbia, Puerto Rico and 30 countries worldwide.
The Cajun-chicken chain is not among the top five chicken restaurants in the United States, according to Eric Smallwood, president of Apex Marketing Group. Smallwood added that the spicy chicken sandwich just might be the thing that is putting the chicken restaurant on the map in areas that don't have a Popeyes.
Popeyes has been around for 47 years, and it has never had a hit sandwich until now. Some food experts say Popeyes' new sandwich has given the restaurant so much publicity that it could increase its customer base by leaps and bounds. There have more than 85,000 retweets and 300,000 likes online about Popeyes' new chicken sandwich.
Sandwich Is a Permanent Item on Menu
There is good news about the sandwich other the taste. There is no need to rush to Popeyes to deal with the big crowds, long lines, long waits and perhaps fights. The new classic and spicy chicken sandwich will be a permanent item on the fast-food restaurant menu.