Part 1—What is a Restaurant Today?
Virtual eateries provide new opportunities for small businesses to expand without expanding.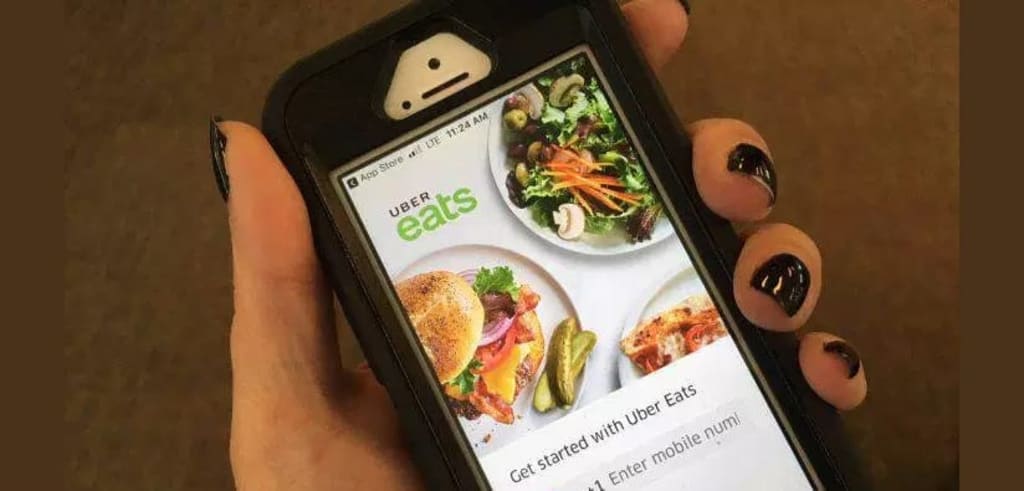 So, you want to open a restaurant? Well, you are not alone. In terms of new business startups, restaurants are always—always—at the top of the list. Why? Because many people simply want to be restaurateurs. Maybe it's because they are actually—or believe they are—good cooks. Maybe it's because they have their mom's "secret" family recipes. Maybe it's because they are actually trained chefs. Maybe it is because they have worked for other people's restaurants and want to take what they've learned and put that knowledge to work for themselves. Maybe it is because they want to make a bunch of money. And maybe, and it's often the case, people see themselves as being "the toast of the town," celebrated for being the proprietor of the new, "it" place to be on the dining scene.
The constant though throughout time has been that a restaurant had to in fact be a place. That is until now. Today, we are seeing the rise of a new kind of food establishment—the virtual restaurant—a restaurant that only exists online and/or in an app. These virtual restaurants are perhaps the biggest trend today in the restaurant world. The restaurant business that is changing faster and faster each day as more and more consumers, both in the United States and abroad, turn to food delivery services for their meals. And with every swipe on an app like Uber Eats, GrubHub, DoorDash, Waitr, and more, the restaurant industry is being changed—and challenged—in new and exciting ways. And this strategic inflection point is fast changing the very notion of what a restaurant is—and indeed, what a business is as well.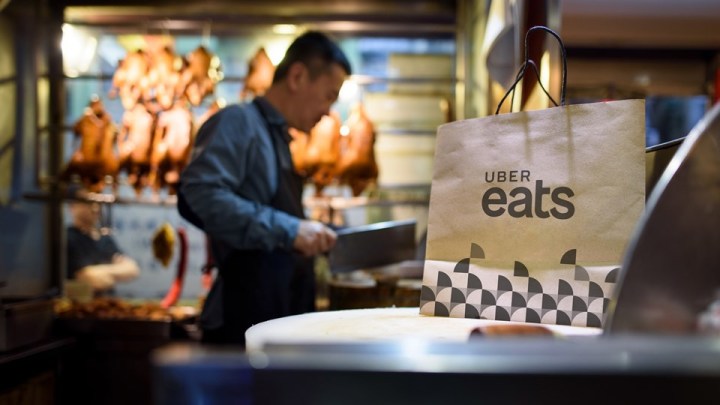 And so in this two-part series, we will explore the rise of the virtual restaurant. In the first part of this article series, we will look at the trends underlying the rise of these digital establishments and explore just what makes for a virtual restaurant. And in the second part, we will look at successful restaurateurs who have employed this concept and discuss what this megatrend means for the future for the restaurant business.
Delivery, Delivery, Delivery!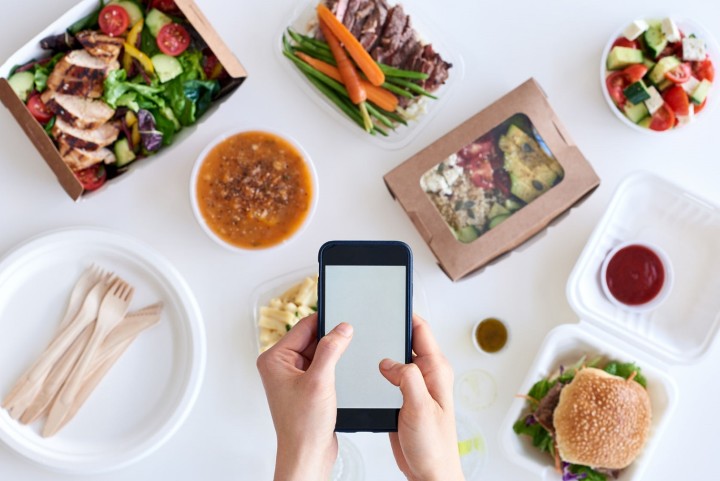 It's the new "American Dream!" No, no it's not starting your own business and making millions. And no, it's not becoming a lottery pick in the NBA draft like Zion Williamson or having to choose between making tens of millions of dollars playing pro baseball or pro football like Kyler Murray. No, for more and more Americans today, the American Dream is a simple one, and it is captured oh so well in these recent commercial from YUM BrandsTaco Bell chain. The average American simply wants the food that he or she desires at the moment delivered to their door! Like Adam DeVine, the dream of many of us in 2019 is simply to have tacos delivered to our door - and even better yet if the delivery is free! "God Bless America!" certainly comes to mind and chants of "USA! USA! USA!" when you think of such American ingenuity....
The trend toward delivery is unmistakable. More and more, the "restaurant" as we known it will have to change as increasing percentages of the overall revenue pie (no pun intended) for these businesses will come from delivery—and to a lesser extent—take-out, rather than from the traditional, dine-in restaurant customer. Overall, the $1.6 trillion dollar American restaurant industry is relatively stagnant—growing roughly at the rate of inflation at three percent a year. The only real growth in the restaurant business today is being driven by the still nascent segment of food delivery from restaurants.
According to a recent report from the food analyst firm, Pentallect, what is a $13 billion third-party food delivery market today is likely to grow at a 13.5 annual percentage rate to reach $24.5 billion by 2022. Pentallect's research—concurring with other observers and analysts of the restaurant industry—shows that this trend is being strongly driven by millennials, with a quarter of 18-29 year-olds reporting that they presently use restaurant delivery services. More importantly however, 85 percent of all American consumers indicate that yes, they plan to use third-party food delivery services in the near future.
And so restaurants are waking-up to the reality that their consumers —and their potential customers—want more delivery options - and that means that restaurateurs need to seriously, seriously rethink their business models and their operations. The restaurant as we have known it is about to undergo the biggest change since the invention of the drive-thru window!
The Virtual Restaurant
"The food of the restaurant can come to you in your house, whether the restaurant does exist or not."
—Chef Vicky Ratnani, 2016
And so now we see a new term enter the lexicon of the restaurant business—the virtual restaurant. These new business forms were predicted way, way back—in 2016—in a TEDxTalk from Chef Vicky Ratnani, who pioneered the concept in India as he saw the intersection of the trends that have propelled home dining—namely apps for smartphone ordering and the rapid rise of food delivery services. As Chef Ratnani explained—now some three years ago—which must seem more like three light years to those in the restaurant industry—there was a chance for restaurants—and really anyone with a kitchen—to take advantage of the virtual restaurant concept!
Also referred to as "dark kitchens" or "ghost restaurants," these establishments exist only in cyberspace—a digital storefront that gives restaurant proprietors the ability to have 1, 2, 3, well, unlimited identities from a single location. Out of one, very "real" restaurant's kitchen—or even just a kitchen—with no physical seating, in-person customer service staffing, or any of other accoutrements that we have come to associate as essential ingredients for a restaurant to indeed exist—can come a variety of food offerings—what to the online dining consumer appear to be multiple, identifiable "different" restaurants. However, in actuality, all of the virtual restaurant's offerings - providing consumers with different food selections, cuisines, price points, etc.,—come from under the same "real" roof.
The restaurant game has indeed changed very rapidly - and it will continue to change before our eyes—and our fingertips on our smartphones! The rise of the virtual restaurant will have a profound impact on just about everyone invested in, employed by, and/or engaged with in any way today. And thus, it is absolutely vital that there be some guidance out there for those who stakes—and steaks—are in the restaurant business in some form or fashion.
Thus, in the second part of this article, we will look to provide some guidance and clarity on the rise of virtual eateries. We will show how the virtual restaurant concept has been successfully implemented by inventive restaurateurs. We will also examine how innovative entrepreneurs are seeking to capitalize on this mega-trend to better serve both the dining customer and a fast-changing restaurant industry. Finally, we will close with a look ahead at what this game-changing trend will likely mean for the future for the restaurant business. Buckle-up people! The future of food as we know it is fast changing—and it will be delivered! It may be a bumpy—but an exciting—ride!
About David Wyld
David Wyld ([email protected]) is a professor of Strategic Management at Southeastern Louisiana University in Hammond, Louisiana. He is a management consultant, researcher/writer, publisher, executive educator, and experienced expert witness. He is the founder and publisher of both The IDEA Publishing [The Best in News, Information and Content Marketing] and Modern Business Press [The Best in Academic Journals].
Social Media Links to David Wyld:
on Facebook
on Twitter
on LinkedIn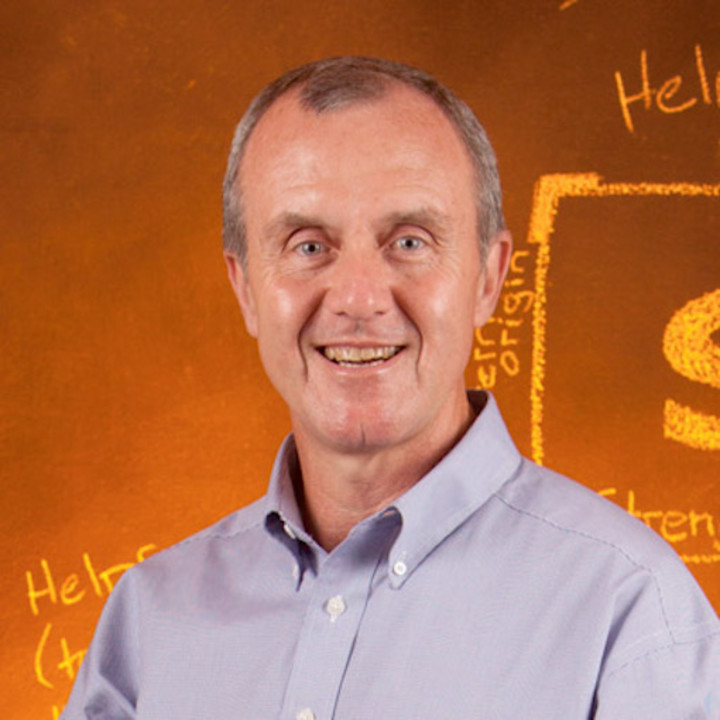 Show your support for Professor Wyld and for this platform.
Like what you just read? Did it make a difference to you? If so, please see and share this article through social media, email, and even the old-fashioned way of printing it off for a colleague or friend!
And while you're at it, ask yourself a simple question: Was the info worth a buck or two—or a whole lot more to you, your career, your company? If so, please consider "tipping" (after all, it's the polite thing to do!) using the easy link below. In providing a small tip, you not only help support the author's work, but you help keep the unique platform that Vocal Media is building be an advertising-free environment—and don't we all need more of that to make our online experiences better today? Please consider showing your support below and voting for good, ad-free ideas on the web!