Oat Really?
When Cows Meet Oats...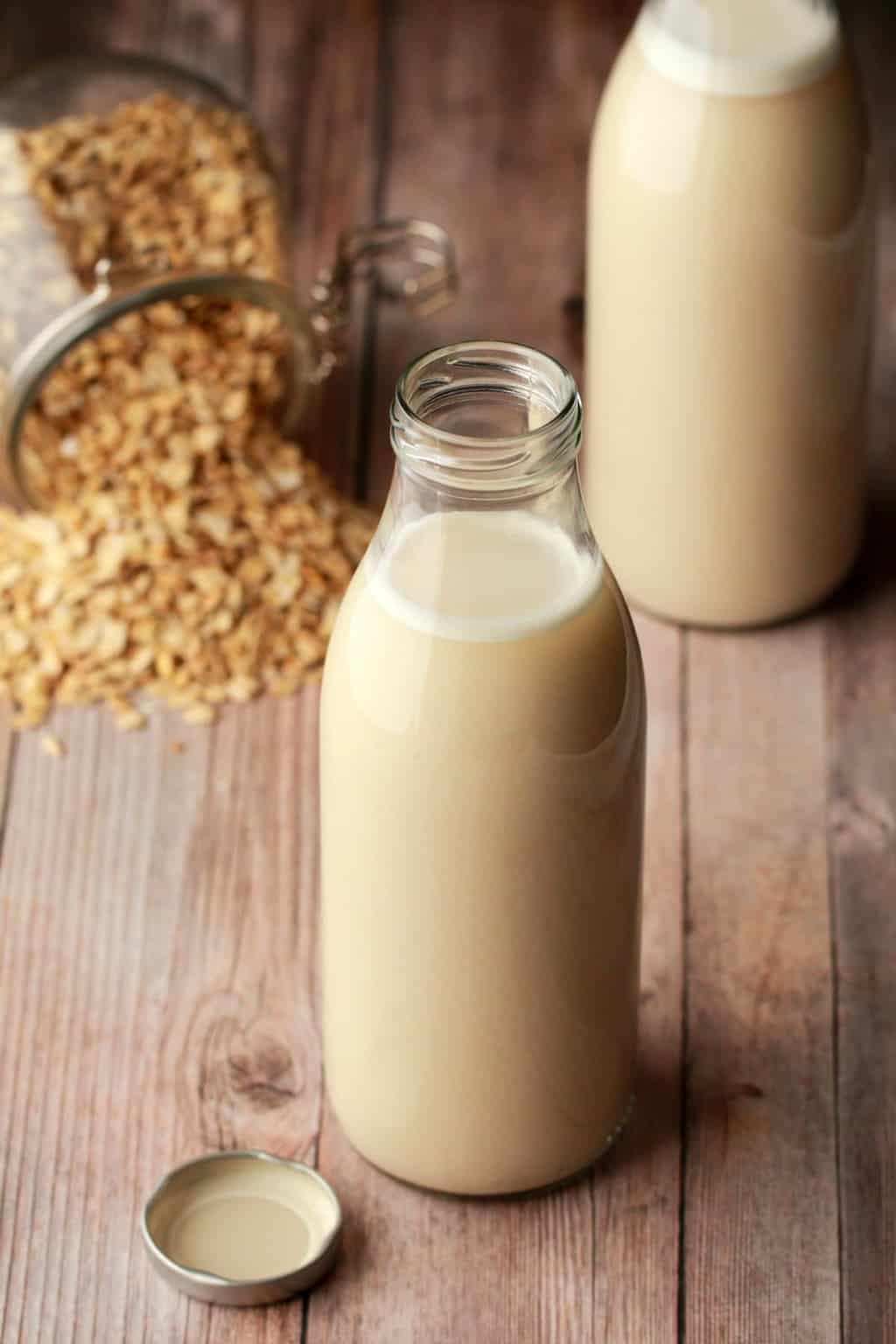 Photo credit: Loving It Vegan
I became lactose intolerant at the age of 11. This didn't stop the love for extra large bowls of frosted flakes in the morning and over sized cut portions of gourmet cheesecake.
As time bred trends, milk has gained many facets. I've tried many milk trends like soy, almond and cashew milks. I didn't like them so much. Being I was raised on whole and 2% milk, I was use to a certain creamy and rich texture many milk trends have yet to satisfy my taste buds and necessity for a non-dairy alternative.
So, I settle for lactose-free milk. This way, I'm content with the same creamy and rich texture whether the milk were to be whole or 2%.
I've yet to try the new plant-based wave of oat milk. I'm interested in discovering the new craze of oat milk since I can make this non-dairy alternative at home!
The craze for oat milk started in 2018 joining the trend of nut, soy and alternative dairy products. Oat milk is a great neutral tasting alternative for vegans or plant based diet lovers like myself whose lactose intolerant.
As oat milk seems to be a great alternative from our traditional milk, oat milk has an interesting history.
Let's take a deeper look into this new milk trend.
This post may contain affiliate links.
Know oat milk's food facts.
Though oats are the world's healthiest and nutritious food, oat milk is not the first recommendation for low carbohydrate diet lifestyle. According to Medical Daily, one cup of oat milk has about 120 calories. Oat milk has more calories than almond milk.
One serving of oat milk offers low amounts of vitamins and minerals, such as [2 milligrams of] protein, [5 grams of] fat, riboflavin, phosphorus, potassium, calcium and iron. Ultimately, oat milk doesn't provide a full balance of essential amino acids.
Vitamin B found in oat milk fights cell damage and promotes healthy skin and nails.
According to Women's Health magazine, oat milk contains double the fiber. Fiber found in oat milk supplies prebiotics. According to Good Housekeeping, prebiotics improve immunity and gut health.
Yes, oat milk has [few] health perks.
According to Fit Joy Foods, oat milk can reduce cholesterol. One study shows participants who drank oat milk reduced LDL cholesterol by 6% after five weeks.
Make your own oat milk at home!
I use Stella Bistro Foods's oat milk recipe because Stella Bistro Foods's Autumn Flair Sultry Spice adds a homestyle taste.
Oat milk brands available in local supermarkets and grocery stores cost double the amount dairy alternatives like almond and soy milk.
Oat milk is a blending of water and oats together. I like how I can control the rich and creamy texture of oat milk when I make it at home. Not to mention, oat milk is a safe for children and babies.
You could also soak steel cut or rolled oats in water. Blend the oats and water. Strain the oats and water via cheesecloth.
Please note oat milk [made at home] won't have the same vitamin and minerals unlike oat milk brands you can find in your local grocery store.
No time to make oat milk at home?
Check your local grocery store or farmer's market has your back - and your favorite beverage or food dish. Explore my recommendation for oat milk below!
Add your own or favorite oat milk to your morning coffee or tea brew. You can use oat milk in your favorite dishes like Jerk Chicken [I like to substitute coconut milk using oat milk and a half teaspoon of flour or cornstarch].
Tell me how you add or use oat milk in your beverage brews or foods dishes below!