National Pizza Days
There are more than a dozen pizza days celebrated throughout the year.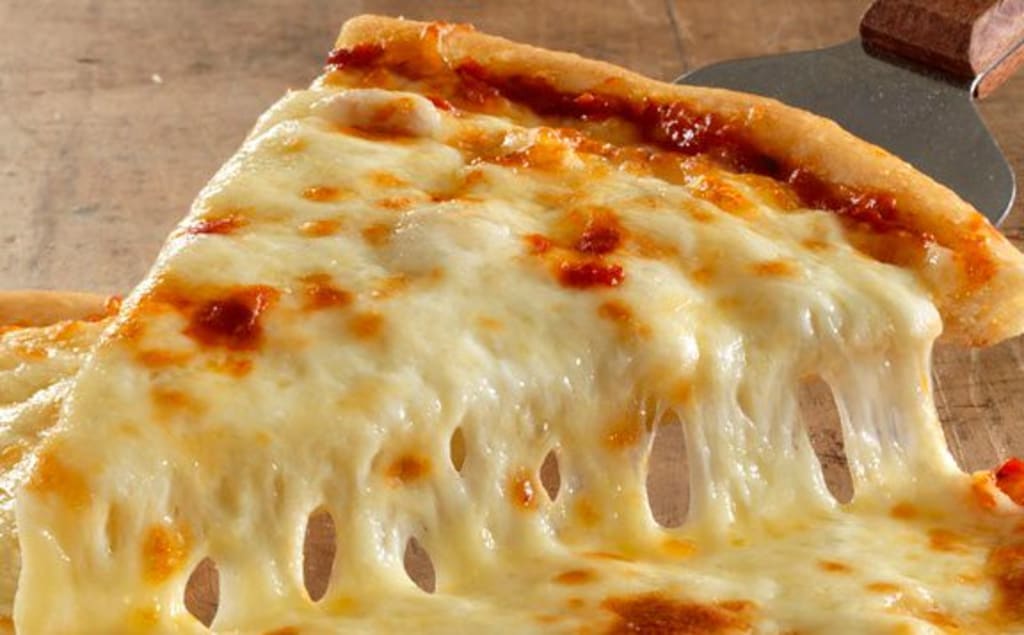 National Cheese Pizza Day is September 5 (Photo by cookingfm via Flickr)
For the pizzeria industry, every day is a special day to eat pizza. It is a popular food for kids and adults. However, there are about a dozen national days throughout the year to celebrate certain types of pizza. You might want to mark the following days on your calendar because some restaurants and pizza parlors give away free or discounted pizzas on national pizza days.
February 9 - National Pizza Pie Day
February 9 is a day to celebrate any kind of pizza because it is America's favorite food. Even though people don't need a national day to eat pizza, this is a good day to eat it along with other pizza lovers around the country. Some people call the dish just "pizza" or "pizza pie" because of the crust and filling. It is very delicious no matter what it is called.
April 5 - National Deep Dish Pizza Day
People in Chicago love this special day. The Chicago-style deep-dish pizza came about in 1943. That type of pizza is cooked in a special pan that gives the pizza a very high edge. There is plenty of room for large amounts of cheese, tomato sauce, and toppings. In most of the United States, the favorite topping is pepperoni. However, people in Chicago prefer sausage on their deep-deep pizza.
The Third Friday in May - National Pizza Party Day
Pizza lovers get together on the third Friday in May every year. The date is not always this same. On that Friday night, people celebrate by inviting family members and their friends to enjoy a night of fun either at their home or at a favorite pizzeria.
June 11 - Pizza Margherita Day
June 11 marks the anniversary of the naming of the Pizza Margherita. It is a typical pizza made with San Marzano tomatoes, mozzarella cheese, basil, salt, and extra-virgin olive oil. Legend says the pizza was named in honor of the Queen of Italy, Margherita of Savoy. The pizza is easy to recognize because thinly slices of mozzarella and basil leaves are arranged in the shape of a flower over tomato sauce.
September 5 - National Cheese Pizza Day
Lot of people love cheese pizza even though it has no toppings. The dish is made with only the crust, cheese and tomato sauce. It is a comfort food.
Many children and some adults love cheese pizza. They seem to be unable to resist the different types of melted cheese. No cheese is unsuitable on a pizza. Mozzarella is the one mostly used. Others include cheddar, Parmesan, Emmental, Romano, and provolone. It could also be a combination of some or all of them.
September 20 - National Pepperoni Pizza Day
There are many toppings that can be put on pizzas, but thinly sliced pepperoni heads the list. Most pizzerias have sales on pepperoni pizzas more than on other kinds on this day.
October - National Pizza Month
The entire month of October is National Pizza Month. People have been celebrating pizzas in October all month long since 1987. Since they will be eating pizza more often than usual, they can choose any kind to eat during the month.
October 11 - National Sausage Pizza Day
Sausage is some people's favorite topping. Therefore, it is fitting for them to celebrate on October 11 by enjoying a pizza with sausage topping. Choices for sausage include pork and beef that can be either smoked or cured.
October 25 - World Pizza Makers Day
October 25 is not a national pizza day. Instead, it is World Pizza Makers Day. Those who make pizzas are celebrated instead of the product they make.
Pizza makers work hard to prepare the perfect pizza for customers to purchase and enjoy. It takes a special talent to make a great pizza. Those workers are celebrated on this particular day.
November 12 - National Pizza with Everything Except Anchovies Day
Deluxe and supreme pizzas get to celebrate their national day on November 12. Everything is put on these types of pizzas, including several meats and vegetables. Everything is allowed except anchovies. They are not popular as a topping anyway.
Fun Facts About Pizza
Approximately 3 billion pizzas are sold in the United States each year.
Americans eat 350 slices of pizza every second .
An average American consumes about 46 slices or 23 pounds of pizza in a single year.
About 100 acres of pizza are eaten every day.
Around 93 percent of Americans eat pizza at least once a month .
Super Bowl Sunday is the biggest day of the year for pizza delivery in the United States.
Crust is what people call the outer edge of a pizza. The technical term is "cornicione ."
Pizza is a 37 billion dollar industry.
About 17 percent of all US restaurants are pizzerias.
The most popular pizza topping is pepperoni.
Mayonnaise is put on top of pizza in Japan.
Anchovies are the least favorite pizza topping in the United States.
There are approximately 61,269 pizzerias in the United States.
Pizza Hut is the largest pizza chain with 12,583 restaurants in the US and in more than 90 other countries.
Domino's Pizza is the world leader in delivery service. The chain has 5,500 stores in 46 international markets.
Papa John's is the fastest growing chain in the country.
Pizza is the second most popular takeout food coming after chicken.
The first pizzeria opened in Naples, Italy in 1738.
The first pizzeria in the United States opened in 1895 in New York City.
Pizza is so popular that there are 26,484 books on Amazon about it.