National Fat Free Living Month
Food is Fuel! Successful Weight Loss is About Eating Healthy! Continue Reading for my Tips on Losing Weight...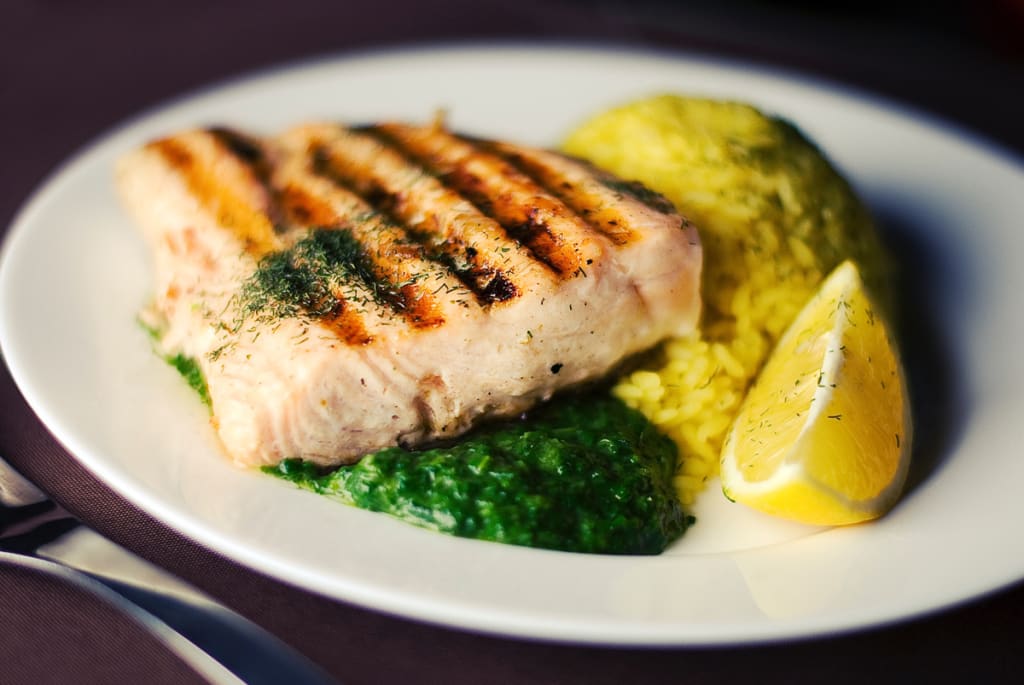 National Fat Free Living Month is this month. Of course, after the holiday season; many of us begin the year wanting to drop the weight we gained.
National Fat Free Living Month
Since we are a few days into the New Year; now is a good time to start the year off by eating healthy and making smarter food choices.
So this month was started by the United States Diary Association. In my opinion, they should change this to low fat month. Meanwhile, it is essential that everyone has some fat in their diet.
National Fat Free Living Month – Fat in our Diet
So, let's take a look at the importance of fat in our diet. In the first place, fat is one of the biggest resources of energy in our body. Moreover, fat protects our organs. Of course, there is good fat and bad fat.
At the same time, fat is vital to our health and well-being. For instance, healthy fats are found in both whole and unprocessed food. In fact, a plant diet is good for you. To read more on food to eat on this diet; visit my Choose Plant Base Healthy Diet post.
Without fat in our diet, our body wouldn't get enough vitamins such as vitamin, A, vitamin D, and vitamin E.
When you are planning your grocery list; these are some of the items you should stock up on.
- Grass-fed meat
- Organic produce and vegetables
- Nuts
- Olive Oil (I recommend Extra light Bertolli Olive Oil).
- Wild fish
If you are looking for a good recipe book; this cookbook offers you many recipes you can make from scratch. However, if you don't have time to cook every meal from scratch; you can make a few modifications to make meal preparation easier.
National Fat Free Living Month
At the start of the New Year; many of us make resolutions to lose weight or join a gym. Of course, it is important to begin the year off with attainable goals. So, if you are serious about eating better and losing weight; you may want to check out my Create a Heart Healthy Lifestyle to Reduce Weight post.
Fatty Food to Avoid
Of course, there are some food you should avoid all together.
In fact, one of the most important things you should avoid or cut down in your diet is sugar. Because the second week of January is also National Sugar Awareness Week; it is essential to be more mindful of this ingredient that not only contributes to weight gain, but also to diabetes and other health problems.
To read more about the impact sugar has on your health; be sure to check out my National Sugar Awareness Week post.
Also, be sure to participate in the Sugar Free Challenge.
Hence., it is important to avoid food with trans fat. In fact, trans fat is usually found in processed and snack type of food products.
Facts About Healthy Food
Finally, no matter what month it is; most people want to look their best. A popular way to lose weight is to adopt a low-fat diet into your lifestyle.
First, start by reducing any unhealthy fat and making better choices.
Since a fat free diet isn't the healthiest diet for most people; there are better diets that can help you achieve your goal of losing weight such as eating less carbohydrates, portion size and exercising.
Because no two people are alike; it is essential to take in the right amount of fat each day based on your age, height, weight and activity level.
So, if you want to shed your weight; use this Fat Intake Calculator for results on what you need to achieve to get the type of results you want..
Find the Right Balance
When you are looking to lose weight and start your year off eating better; it is essential that you limit the unhealthy fats you consume. In essence, your food intake should include a variety of different foods from the following food.
- Eggs
- Fish
- Healthy fats such as olive oil and nuts
- Meats
- Low fat dairy products
- Vegetables
The key is to avoid food with too much sodium such as potato chips, processed food and pie.
When you eat a balanced diet; you can expect to see an improvement in your health.
As always, I welcome your comments on your thoughts on National Fat Free Living Month.
healthy
About the author
Hi - I'm Lynne Black, Founder of Fashionista Bombshell Whims!
I'm a Freelance Writer/Blogger and Published Author.
My stories and posts offer a peek into my life.
Of course, my goal is to inspire you through my books and articles.
Reader insights
Be the first to share your insights about this piece.
Add your insights