My Seattle Favorites Volume 3
Sweet Bean Juice, My Old Friend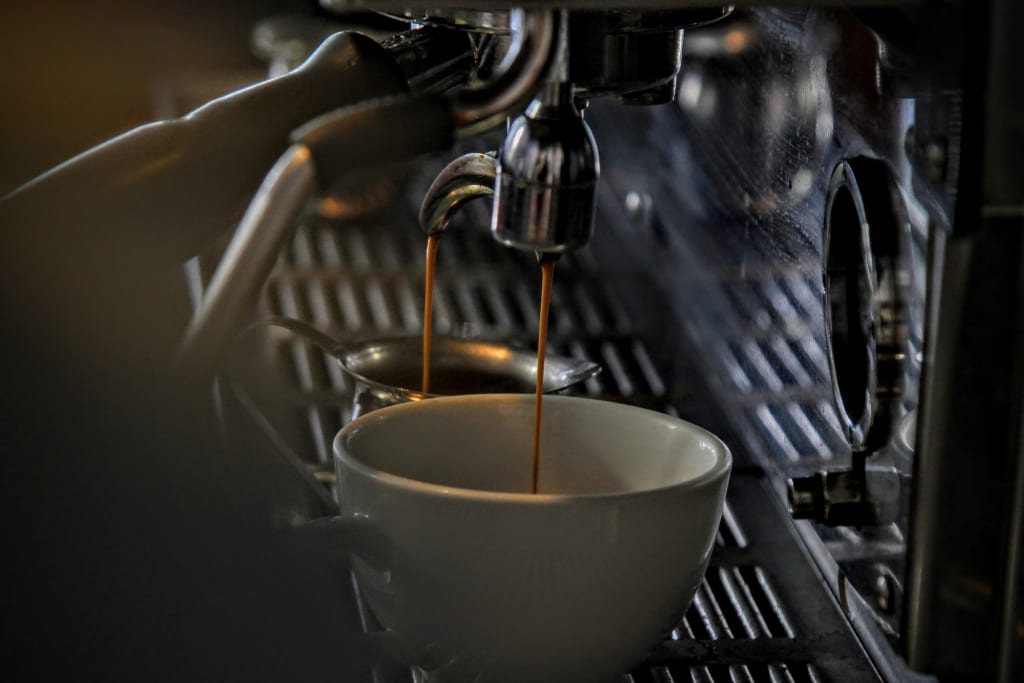 Photo by GC Libraries Creative Tech Lab on Unsplash
For Volume 3, I have decided to compile a list of my favorite coffee shops in the city. As Seattle is literally THE city for coffee, this was a particularly hard list to compile. However, if you are in the city, whether for a visit, if you've just moved, or even if you have lived here all your life, you'd be remiss to not try at least one of these places, as they all offer amazing coffee, delightful ambience, and literal quirks that make them worthy of this list! If you haven't checked out Volume 1 and 2 yet, I suggest you do! As per usual, they are in no particular order.
1. The Moore Coffee Shop
This place was my first coffee shop home in the city, and I still maintain it is my absolute favorite. While these lists are in no particular order, on this count, I put it first because if given the choice between this shop and literally any other shop in the city, I pick this one. The service is fast and friendly, and the coffee is superb. They use D'Arte coffee, and they even have a little camera so you can watch the barista pull your shot. If there is one thing I dislike, it is auto-pulled espresso shots. Hand pulled or bust as far as I am concerned. Not only that, but if you don't do coffee art in Seattle, you're basically a bust; even the Starbucks downtown will do a leaf or a heart on your latte, but this place is so beyond. I have had a Kermit the Frog, Dalí clocks hanging off the side of my cup, bears, clowns, flowers; you name it, I have had it with my coffee. And if you get your coffee to drink in house, they throw in a delicious little chocolate! The Moore Coffee Shop is located in Belltown.
2. Diva Espresso
This place has the benefit of being walking distance from the house that I lived in for years and also was conveniently on my way to work when I worked at Amazon. To say that I frequent this place would be a vast understatement. I absolutely love this place. It is a staple for the Greenwood neighborhood. The service is always fast and friendly, the coffee is delicious, and they have an assortment of baked goods, both vegan and gluten-free even! They also have a basket of "day old" pastries, which you can procure for a discounted price if you are balling on a budget. They also do a couple of smoothies and such as well. The place is super cute, and their cup was featured as the most unique coffee cup in all of Washington state by the Food Network Magazine. Diva Espresso is located in Greenwood.
3. Street Bean Coffee Roasters
This place is very near and dear to my heart for several reasons. Not only is their coffee amazing, but they serve a higher mission. They roast their own coffee, and they provide an opportunity for street youth to come onboard and get acquainted with all aspects of the coffee industry, from serving, to purchasing, roasting, and selecting, in the hopes that they will grow their skills and go on to a career. They are a 501(c)(3) and they do truly excellent work in the community. No one coffee shop is going to be able to solve the problems in Seattle, but I love that they are trying. They also have a selection of vegan and gluten-free goodies, as well as rentable meeting rooms! Street Bean Coffee Roasters is located in Belltown.
4. Chocolati Cafe
Chocolati has a couple of locations around the city, but I usually go to their Greenwood location. The interior is kind of quirky, but the staff are always friendly and fast, and their coffees, drinking chocolates, and truffles are to DIE for. They offer a great variety of vegan and gluten-free goodies as well as a wide selection of chocolates and free wi-fi! They also have an assortment of community board games and books that you can peruse at your leisure. I rarely treat myself to sweets, but when I do, I always want to go get their galaxy mocha! They also have a really impressive Mexican mocha that's spicy, hot, chocolatey, and full of sweet sweet caffeine! If you work in the neighborhood or are a student, they also give you a little discount! Chocolati is located in Greenwood.
5. Cafe Solstice
This place I found completely by accident while wandering around Capital Hill one day, and I have loved it intensely ever since. You can get a great cup of coffee or tea as well as food and beer. They are supportive of the community and always have great music playing. I haven't been to the U-District location, so I can't speak for that one, but the one on Capital Hill has always been a place I love to go and write in. The music is so loud and always good that I never have to wear headphones, and they make a really good cup of coffee. It filled the hole in my soul left when the Black Coffee Co-Op closed it's doors because the cops kept harassing them. Café Solstice is located in Capital Hill.
I'd really like to hear about your favorite spots for coffee around your city! Make sure to let me know!