My Seattle Favorites Volume 2
We're Here, We're Queer, We're All Family Here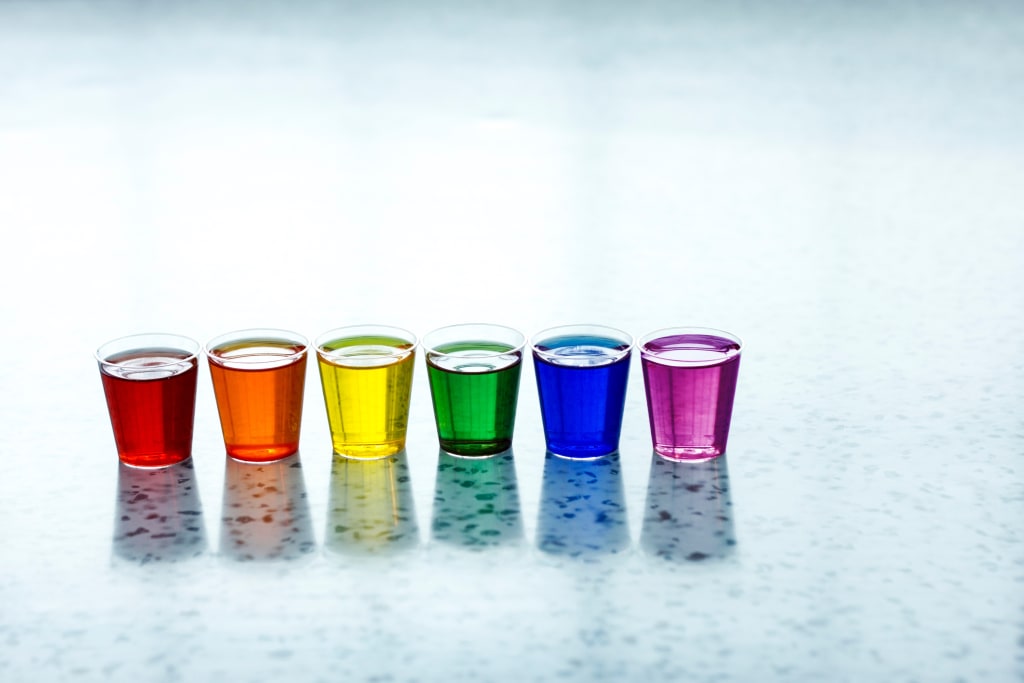 Photo by Andrew Jay on Unsplash
For Volume 2 of my little series, I thought I would talk about bars that I love that cater to the Queer Folk. As a queer person myself, it is super important to have some spaces, where we can go and be around our community. While literally NONE of these places are perfect they are my favorite. You will not find places like The Wild Rose or R Place here, as they have a pretty intense history of gate keeping against the Trans Community and ageist attitudes. This list is of places that I personally like to go to, but of course I am always willing to hear really about YOUR favorite places as well!
Please be advised, these places are all bars, and this list may not be great for those of us who are riding the sober train. There are some really cool sober spaces in Seattle for queer folk, and I promise I will cover that one in another installment of this series. In case you haven't seen it yet, make sure to check out Volume 1 in this series as well. Once again, these are in no particular order, and because it's the Gayborhood, they are all located in Capital Hill. Ok, on to the glitter!
1. The Cuff Complex
I won't lie to you, the Cuff is a leather bar. Full of Leather Daddies and Bears, but they have always been very accepting of me there as a cis queer woman. Their drinks are amazing, their staff are dedicated and friendly. They have karaoke, and dance parties, and themed nights. There is an upstairs, a downstairs, and an outside. They are all equally fun. The upstairs is a chiller kind of bar, the down stairs is the dance party and themed event space, and the outside sports a little tiki bar and a place to get some air. I love the atmosphere, the music, the people. The Cuff Complex is located on Capital Hill.
2. Pony
Pony is primarily a bar for gay men, I won't lie, but I have never as a cis lesbian experienced gate keeping there. There are penises and porn plastered to every available surface, the patio is spectacular, and the drinks are always good. The bartenders are friendly, but abrupt if they are busy. This place reminds me of the queer bars I grew to love in the South. Unassuming from the outside, but over the top on the inside. The space is SMALL, so it gets crowded fast, my best advise is to get there early, by 10PM it is packed to the gills. They keep plastering over the glory holes in the bathroom, but they keep showing up. If you're easily offended by human sexuality, this place isn't for you. The Pony is located on Capital Hill
3. The Crescent Lounge
This is your quintessential dive bar, dirty, packed, full of debauchery, strong drinks, and a crowd that will make even the wildest in your friend group, seem tame by comparison. I have a lot of hazy memories in this place, as I used to live right around the corner. It gets wild, and isn't for the faint of heart, but I love it. I love that no matter how packed it is, it always stays a dive bar. It hasn't become clean and swanky, and there is a crowd of all ages in there. I have never seen them gate keep, and they go out of their way to welcome trans folk (that I have witnessed anyway). The wilder you are the more you would love this place. Truly it is a gem among the rubble. The Crescent Lounge is located on Capital Hill.
4. Madison Pub
Dance clubs are great and all, but sometimes it is nice to have a bar that is a bar, that serves food, has pool tables, and puts sports on the television, that is Madison Pub. Unassuming, but unapologetically queer, this place is one of my favorites to watch sports and hang out with my community. It gets a little male in there, but I've never been shooed out for being a woman. Service staff are friendly and prompt, I've never ordered anything but beer, but they do have a lot of cocktails and wine offerings as well. They also do trivia, and other events. I like this place, but as a woman, I am often outnumbered, and while the staff is welcoming, the patrons can throw some shade sometimes. I still love it. Madison Pub is located on Capital Hill.
5. Cha Cha Lounge
So this place is not explicitly queer, but it made the list anyway. First of all they have a sign pasted directly on the door, that announces in no uncertain language if you are racist, sexist, homophobic, or otherwise an asshole you are not welcome. I love coming here for trivia, and drinks, and their tacos are pretty decent. I also love that when I am in there, it doesn't' matter if the crowd is queer or not, everyone is just kind of decent to each other. They have an upstairs and a downstairs, and they often have old pin up videos of the Betty Page variety on a projector. They also have the most wonderful mix of graffiti, and decor. Think Mexican inspired Tiki bar, with a queer twist, and a vending machine that you can buy a t-shirt, an ashtray, and a coke out of at the same time. They have a small outdoor area where you can go to smoke, and while it's dark and crowded in there all the time, I still love it intensely. Cha Cha Lounge is located on Capital Hill.
As always, I would love to hear from you about your favorite queer spots in both Seattle, and elsewhere!
bars
Paige is cannabis industry professional in Seattle, as well as a contributor to several local publications around the city, focused on interpersonal interactions, poetry, and social commentary.
Receive stories by Paige Graffunder in

your feed