My Restaurant Addiction
It's a hard time for restaurants right now, and I'm excited to see what comes next.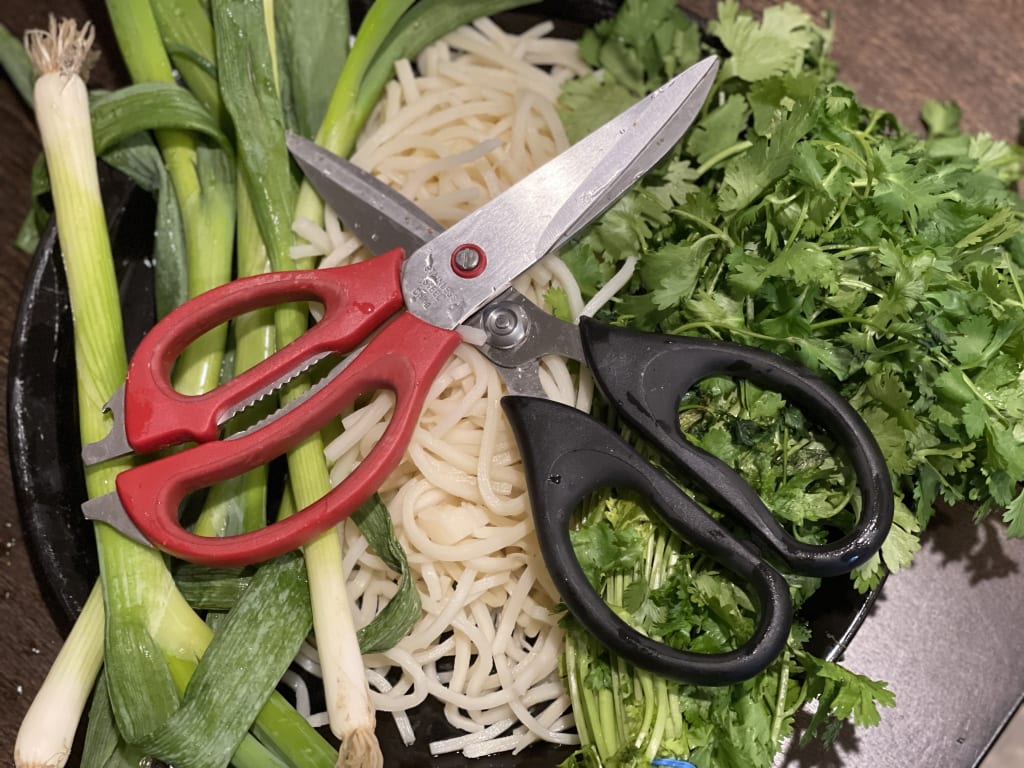 Some new eating essentials.
I love restaurants. But the last year has taught me that restaurants, as a concept, could use some reworking. Don't get me wrong, there are some killer places out there that are still serving food and drink. But there are some legendary spaces that are gone. Some who survived the worst of this plague are now struggling because what they were before, doesn't work in this new reality. Then there are the people who make all of these concepts come to life — how do we pay them a living wage, and make sure that the food we serve is clean both physically and morally?
Any great chef will tell you, it's what a chef does with the unexpected shows their true worth.
I am not now, nor have I ever been, a chef. I've worked in restaurants for almost 20 odd years, in a number of different positions, and in my off hours I still live, breath, and think about restaurants. I replay past mistakes, I think of new ways to do things. I organize tea baskets in my dreams. But my favorite thing to do has been to come up with new, and sometimes unusual, restaurant concepts.
My love of restaurant concepts started with automats.
If you're unfamiliar, the best pop culture example I can think of is the movie "Dark City," where much of the film takes place in one. It was a style of restaurant that was big in the early part of the 20th century. It involved a wall of small glass windowed compartments with coin slots. You walked up to the wall, picked the dish that looked most appealing, and then put your nickels in the slot, turned the knob and - Bob's your uncle - you got dinner.
The beauty of this concept was that it was cafeteria style, with no waitstaff, highly adjustable seating, and no menus. All the place needed was a kitchen and someone to clean up the occasional spill. Back in the 1940s, the downfall of the automat involved the inability for the coin slots to adjust payments. Today, that wouldn't be an issue.
Although they've faded away, I think now is the perfect time to bring the automat back.
My first idea is that we should run one as a sports bar with the addition of a bartender. Put up some TVs with multiple games, and make the wall of food look like sports lockers with windows.
The name of this joint?
"Foodlocker." (Rimshot)
Sure, that may sound goofy, but I don't think it's that outlandish. There's currently a San Francisco company (Eatsa) that's currently trying to do something similar to an automat.
I once had a friend who worked for a seafood restaurant chain that wanted to operate a new location behind the security gate at an airport. It was her job to redesign the entire menu so that a customer would never need to use a knife.
The utensils we use to eat our food are almost as important as the food itself. It says as much about the food's history, as how it's most easily consumed.
A common refrain in the food world is that we should all eat more local food, what if we were to sit down to a meal in Billnäs, Finland?
For those not in the know, this is the home of Fiskars. If you have a pair of their iconic orange handled scissors at home, you have a piece of Billnäs at your disposal. What if you traveled to the factory and wanted to feel like you were getting the full local experience?
Although we don't alway think of them this way, scissors are a very common kitchen implement, and they're often used at the table. You'll see them served with Korean style ribs, used to snip stringy cheese off French onion soup, and at least one guy became a meme by using them in his spaghetti eating process.
Why not make a Finnish meal that revolves around scissors?
The most obvious part of this menu involves Leipäjuusto, aka "Finnish Squeaky Cheese." A baked cheese dish, often served as a circle is an ideal candidate. Much as some have started to use scissors to cut pizza, a good pair of scissors would be great as a way to elicit the dish's trademark sound at the table. You could play with the traditional shape of a Korvapuusti (cinnamon roll), make it in a sheet pan, and sell it by the inch, also dispensed with scissors. Pretty much any bread or pasta, or even a skirt cut from a reindeer, or the shell of a rapu (crayfish) could be served and snipped via scissor.
Heck, you could have little planters with fresh herbs at every table, along with a pair of scissors into to accentuate each meal.
While this example may seem out there, the reality is that food can be used as a vehicle for education, especially when it comes to place.
If you're in a town near a cannery, perhaps what that place needs is a bar/restaurant that serves canned food tapas style. Canned food doesn't have to be bad. In fact, this has become a very popular style of service in both Portugal and Japan.
The short of what I'm saying is that where you see a laundromat, I see the potential for a gourmet vending machine restaurant next to the soap machine.
Right now I'm sitting here writing about these ideas, but who knows, maybe someday I'll make one of these places a reality? I just love looking around and seeing all the unusual, interesting, and quirky opportunities that are available to turn anywhere into a place to meet old friends, connect, and enjoy a meal together.
restaurants
About the author
Obsessively thinking about the intersections of food, entertainment, commerce, human nature, and the end of the world.
Reader insights
Be the first to share your insights about this piece.
Add your insights