My {Perfectly Healthy} Obsession With Gordon Ramsey
Gordon Ramsey Burger comes to Chicago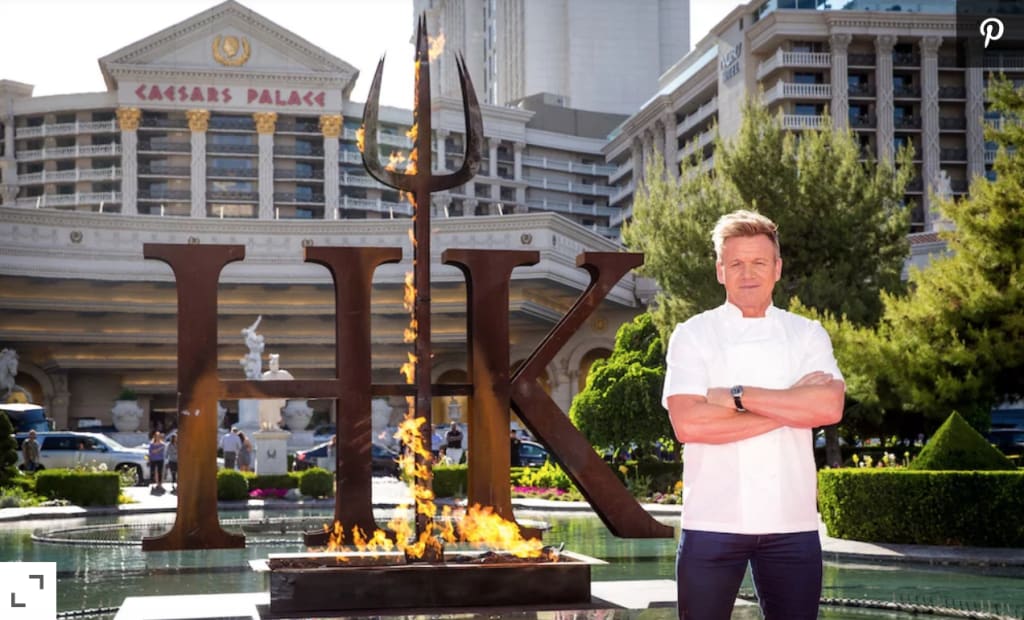 CREDIT: ERIK KABIK PHOTOGRAPHY / COURTESY
Gordon Ramsey. The name alone has enough brand equity and recognition.
I normally hate when people scream and shout all day long, but for Mr. Gordon Ramsey, I'll make an exception. Today, I'm exposing myself with a rather unhealthy obsession of mine and that is the culinary guru himself.
In an interview at First We Feast: Hot Ones where celebrities are known to indulge in extra, extra spicy chicken wings alongside fellow Chicagoan, Sean Evans, and answer controversial, yet heavily researched questions, Alton Brown touched upon the idea that when the nation experienced terrorist attacks on 9/11, in order to cope with the pain, grief, and shock of everything, people started to find comfort in food tv and suddenly an entire new concept of consuming media was born.
Chef Ramsey is also a friend to the show and I've rewatched his First We Feast interview dozens of times. In comparison to Brown, who ate up the wings and really broke down the sauces with such eloquence, curiosity and poise…it kind of made my culinary hero look soft.
Now, earlier last year, I left Chicago and temporarily moved to Palm Beach for a medical procedure. It was an extremely painful procedure known as a posterior capsulatomy. It temporarily limited my ability, agility and endurance. I was attending physical therapy and had all the necessary resources to get better, but overtime…it started to feel extremely lonely.
I turned to culinary shows and figured…I never really got to finish Hell's Kitchen in its entirety. Thus began the binge party and I became obsessed. I would watch episodes upon episodes watching this crazy maniac prove that his unconventional methods actually mold the perfect prodigy. Precision, attention to detail and taste were of the utmost significance.
The way this man would dress a plate, put a simple meal together and turn it into a gourmet dish and address all facets of his business…absolutely remarkable. Gordon Ramsey has the discipline and business stamina of a true, European go-getter. He's not afraid to be bold, take risks, and while he has a very, very dirty mouth…his words have meaning. He's a hard ass in the kitchen, but an incredible mentor outside of it.
I soon got acquainted with many of his spin off shows; Master Chief, Master Chief Junior, Kitchen Nightmares, The F Word…list goes on and on.
What I'm saying is…I found comfort in his content because for the brief few hours before bed, I forgot about the pain and mental strain I had been going through. So Alton's correlation with culinary shows and comfort is spot on.
Las Vegas seems to be the hot spot for Ramsey's many culinary entrepreneurial pursuits; particularly the infamous Hell's Kitchen, Gordon Ramsey Steak/Pub/Fish&Chips/Burger. I'm very happy to announce that after placing my name on a reservation waitlist, a spot opened up on my birthday and therefore…I'm about to have my very own Ramsey Rende-vous at Hell's Kitchen.
However, recently a Gordon Ramsey Burger had its grand opening in Chicago and I wasted no time. I picked up my best friend and we headed off to devour these burgers.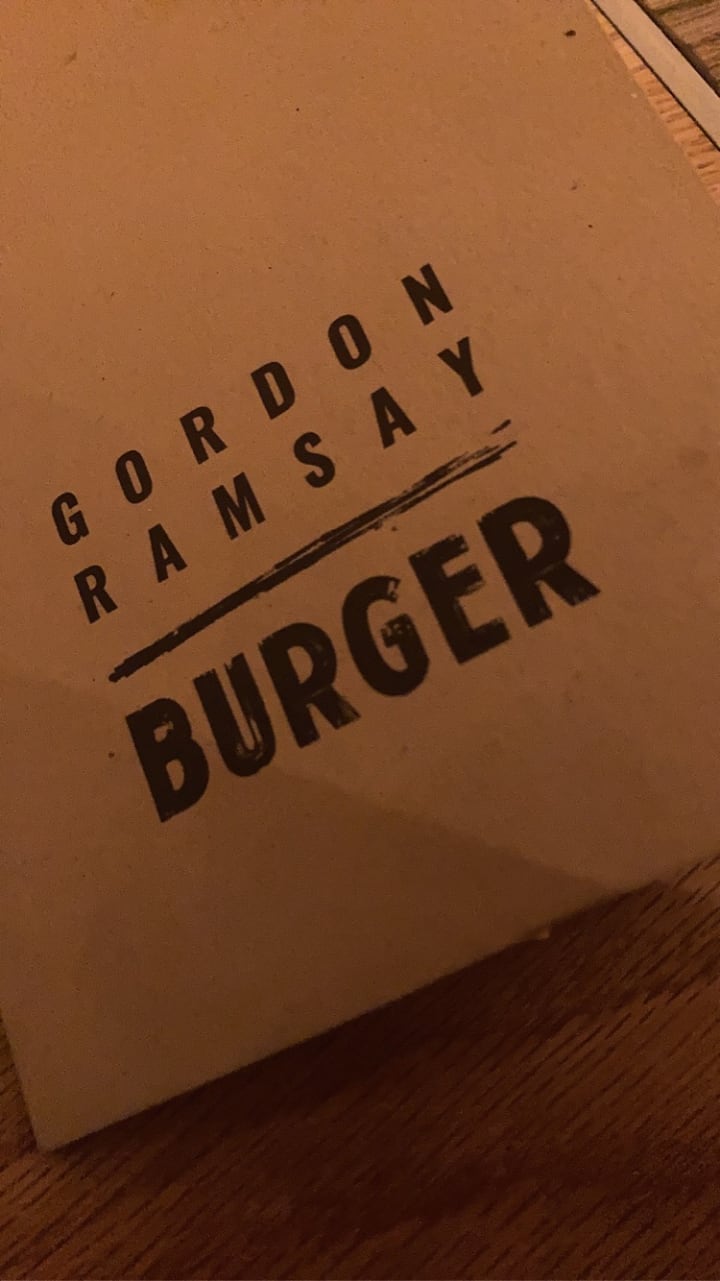 First impressions (please take em with a grain of salt because I'm not a food reviewer or expert, I'm simply a "foodie" for life) are that the location is great; adjacent the beautiful Italian restaurant Quartino in River North, Chicago and very quaint, yet spacious. Its vibe is very hip, young and modern; perfect place for a girls' night out, a first date, or a quick bite before another big night on the town.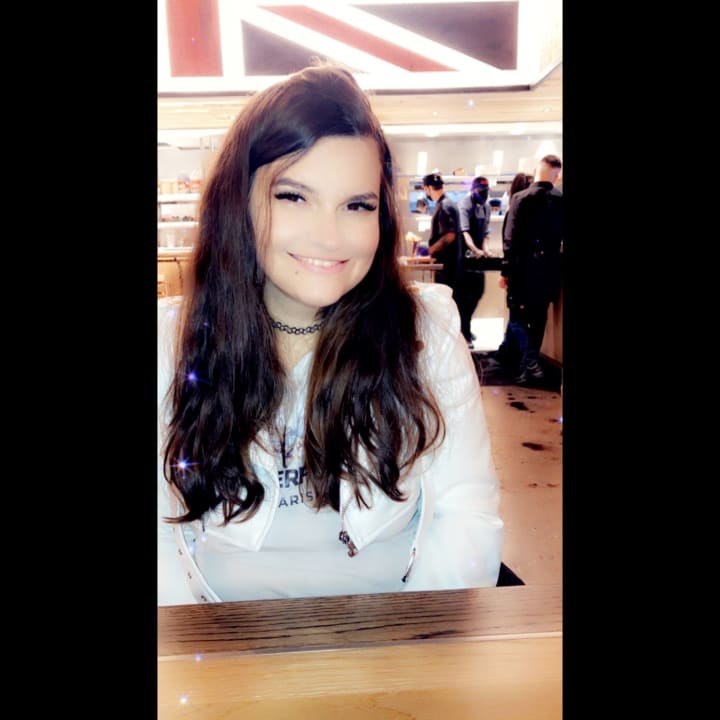 I might have gotten lucky, but it's not as crowded as I presumed it would be. Employees are kind, courteous and professional and they ensure a wonderful atmosphere, a respectable and accessible environment which as someone with a walking disability, I appreciate wholeheartedly.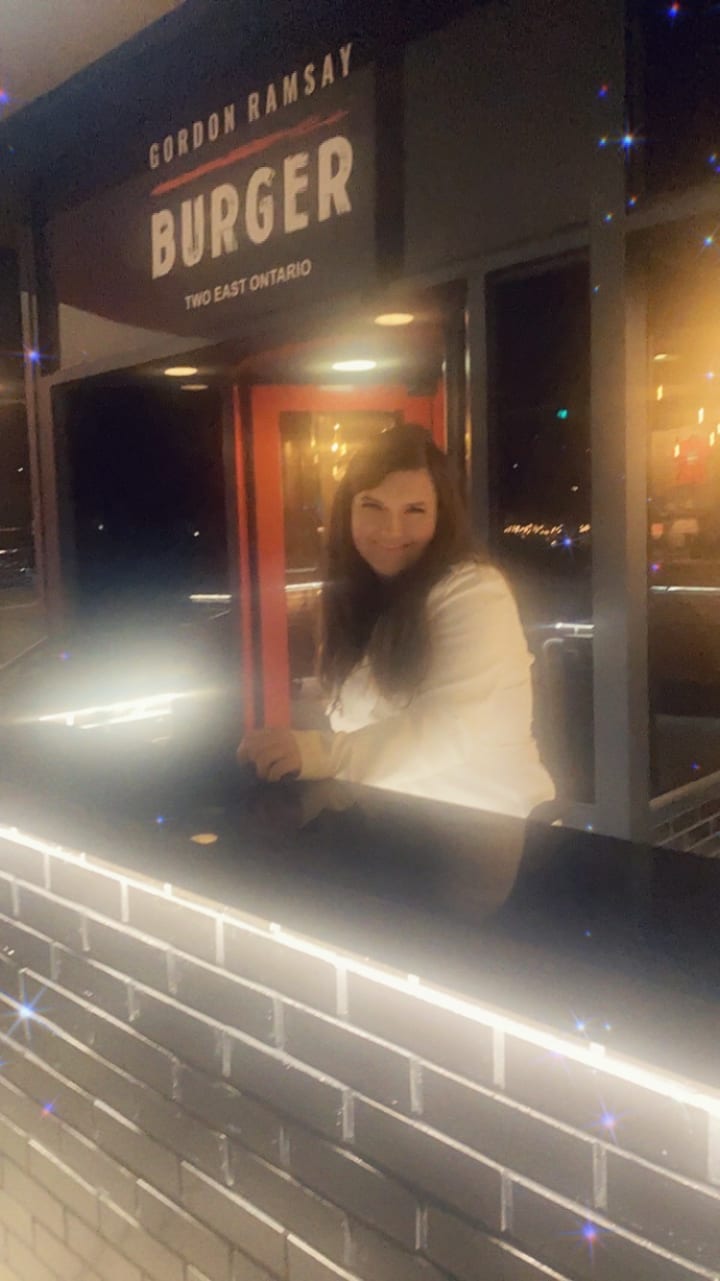 The menu isn't overwhelming. It has eight signature burgers, a few snacks, fries with in house aioli, street-food style appetizers such as Hell Fire Chicken Wings (a respectable nod to Sean Evans), and let's not forget the Crème brûlée milkshake.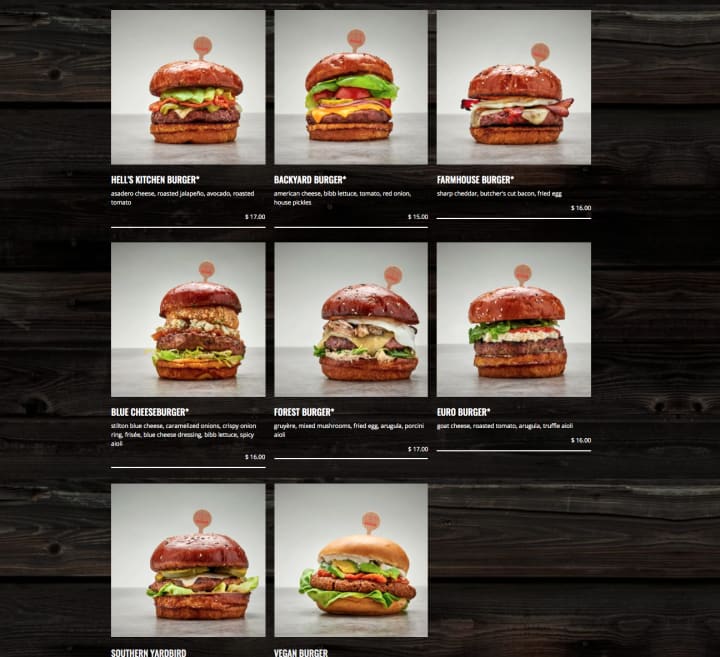 Everything was prepared with precision, cooked to perfection, and beautifully presented. I've had an amazing experience, an exceptional service where the waitress was kind enough to pair my cocktail with my particular signature burger. I had the Forest Burger because anytime I see mushrooms on a food item, it will reign supreme; cooked medium rare with gruyere cheese and a fried egg complimenting the juicy meat. I washed it down with "The Slow Byrne" , a tequila drink with pineapple, lime, chili liquor and some chili salt.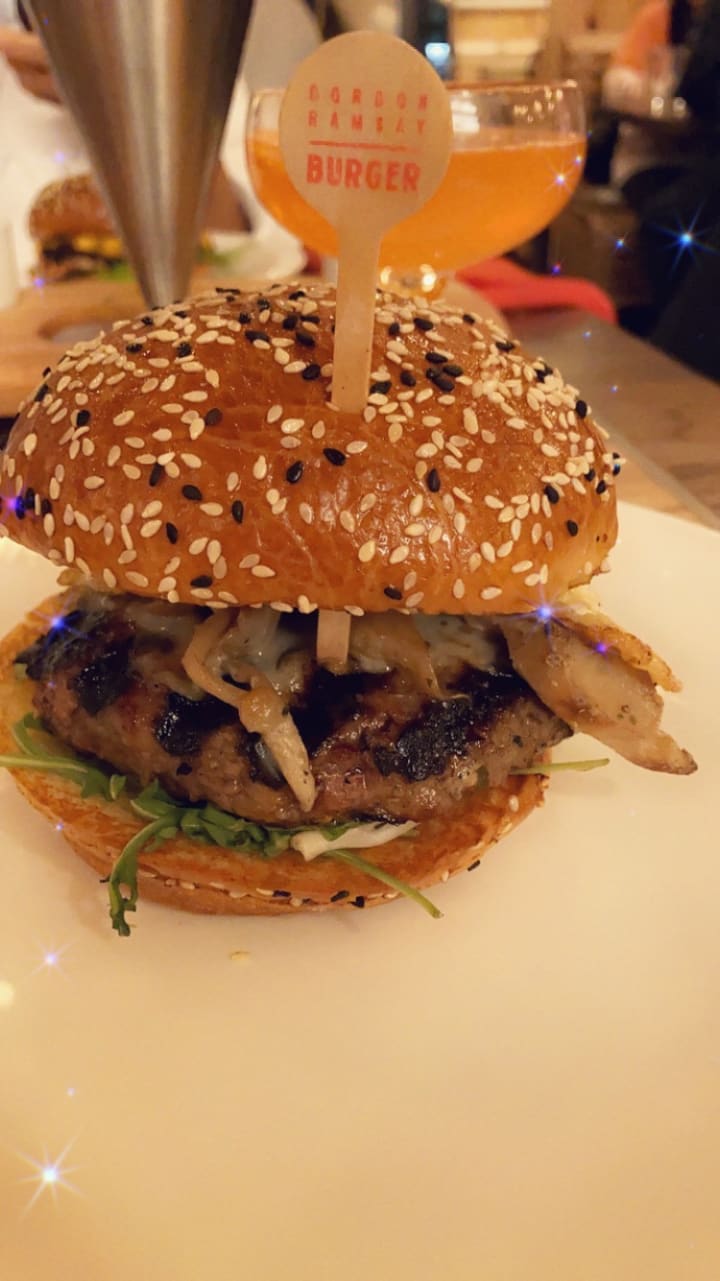 I know, my GERD could never, but I took an antacid prior to our feast, otherwise my esophagus would need to seek the help of some firefighters nearby.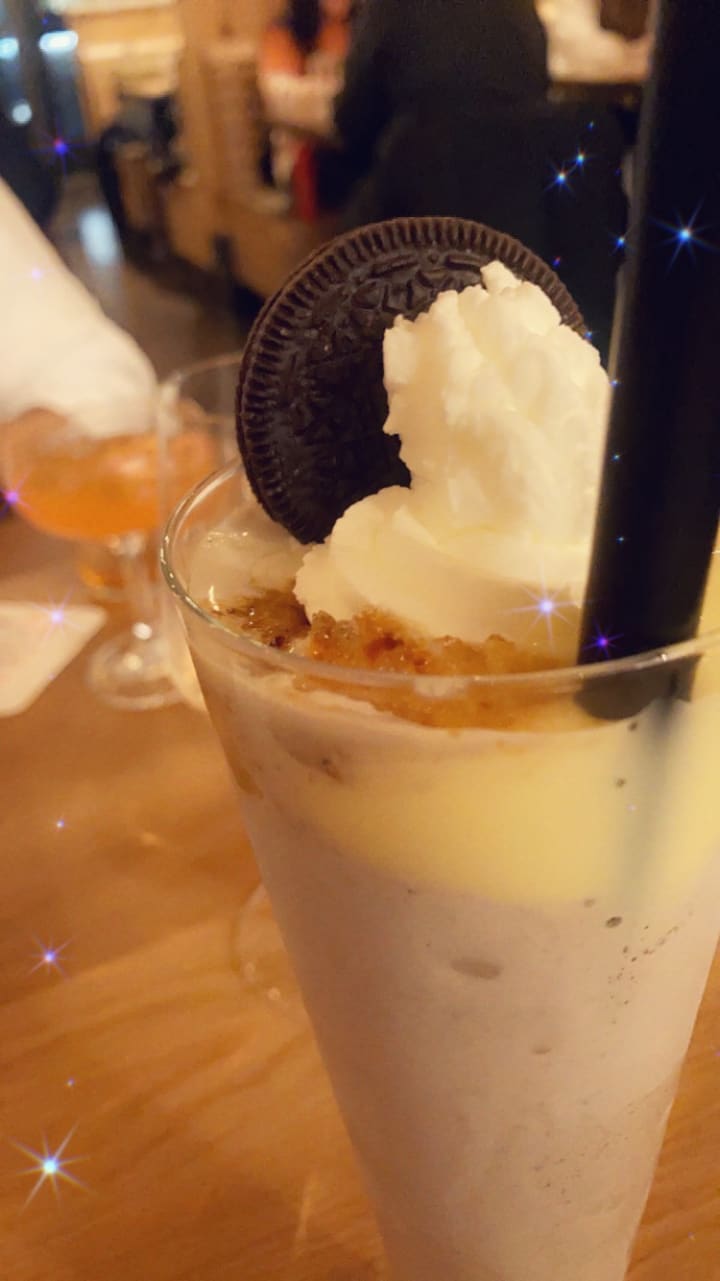 Overall, worth the wait, worth the heartburn, worth the hype.
About the Creator
I am an intricate mix of flavors and you'll get a taste of them through my writing pieces; versatility and vulnerability go together like a fresh-baked croissant+coffee.
Reader insights
Be the first to share your insights about this piece.
Add your insights