My Food-Filled Trip to Philly
Cheesesteaks and more!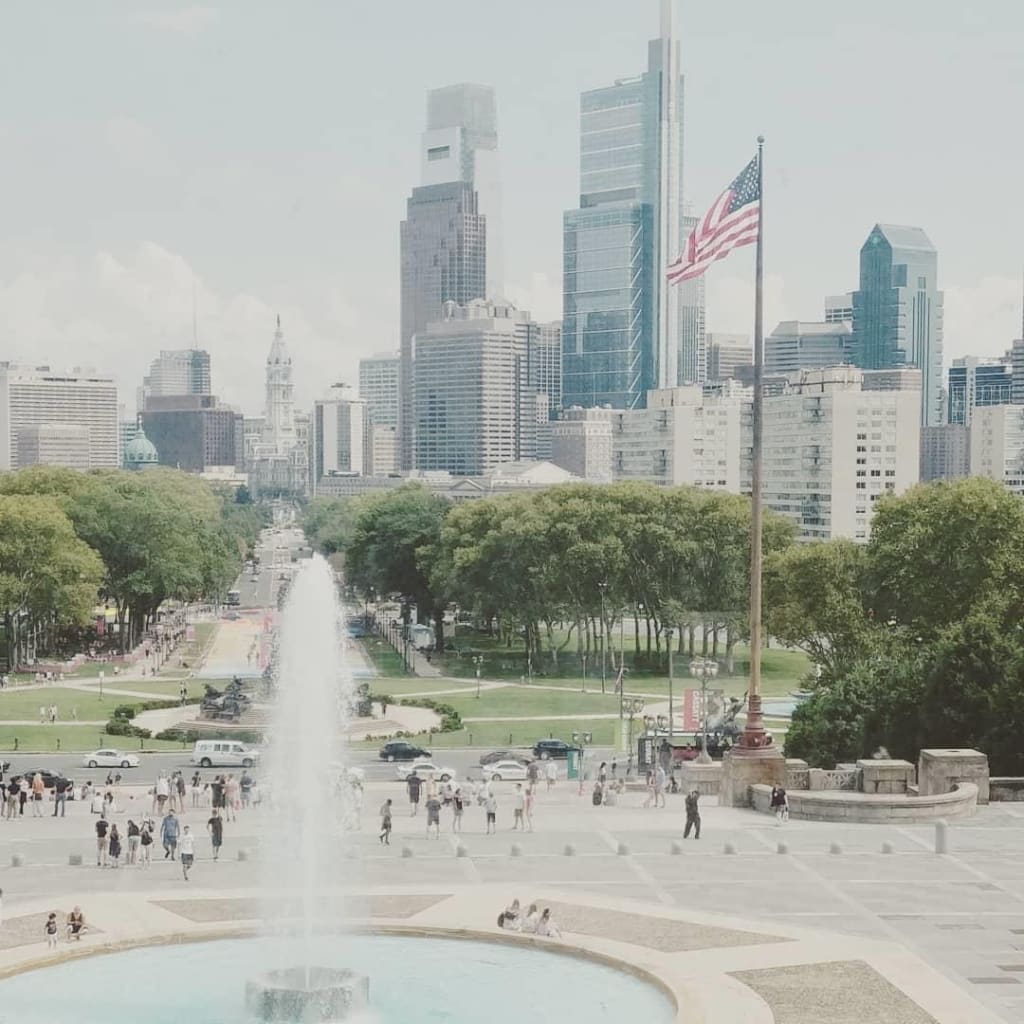 I was definitely supposed to write this a year ago, when I got back from this adventure. However, what better time than when social media reminds you that you're not going to get to take the same trip this year? *cries*
Ahem. Anyway, last year in August 2019, I fell in complete and total love with the city of Brotherly Love: Good old Philadelphia, PA, after taking an impromptu solo vacation. Upon arriving at my cozy Airbnb in Brewerytown and getting out to explore the city, I was instantly enamored by the cobblestone streets, the history, that beautiful skyline, and (as my mouth begins to water) THE FOOD.
Initially, I was on a mission to find the best cheesesteak, whilst avoiding the places I'd heard were tourist traps. Along the way, I ran into a few more gems. A friend of mine stated that I absolutely had to check out Reading Terminal Market, so I made that my first stop. Let me just say that upon walking in, I was immediately overwhelmed. They had every kind of food imaginable.
While trying to decide what to eat, I stumbled upon a stand with a neon sign that simply read "cheesesteaks". I just had to, and I'm glad I did because I would have one-hundred percent regretted it. I know I probably shouldn't start off with (arguably) the best, but it was the first thing I tried and it set the standard for me. From thin strips of rib-eye smothered in cheese whiz to the perfect texture of the bread, I was sold. Not to mention it came with a whole-ass bucket (yes, I said bucket) of fries.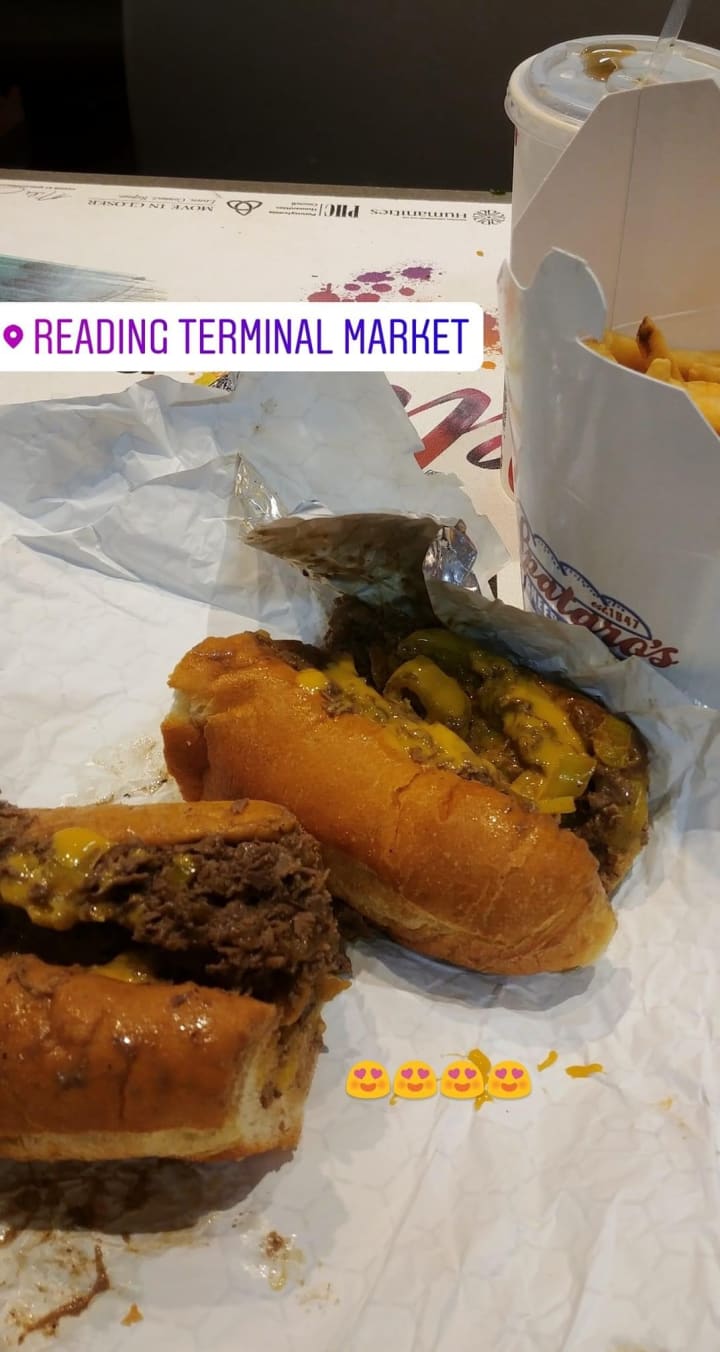 After my to-die-for lunch, I hung out in center city, visited a couple of amazing breweries, then decided to head back to my Airbnb to take a snooze. After waking up and showering, I decided it was time to keep the party going, but first, you guessed it, dinner.
I'd walked by this burger joint right by where I was staying a few times that piqued my curiosity. It was called SpOt Gourmet burgers. I decided to check it out, and let me tell ya, this place was insane! As I walked in, I could immediately smell the delicious burgers being cooked as my mouth began to water.
I ordered the Charlie Brown (which comes with bacon, grilled onions, and cheez whiz) cooked medium with sirloin. (other options included chicken or veggie). These burgers, along with the pure ambiance of the place and friendliness of the staff made me have to visit again before I left! Amazing.
Fast forward to a hungover me waking up way too early and craving all of the breakfast. I don't know about you, but for whatever reason, old-school, no-frills, diners are a staple on any vacation. Luckily, right across the street sat Philly Sunnyside Diner. I was the only one in there and was able to enjoy my delicious omelette and toast in complete solitude.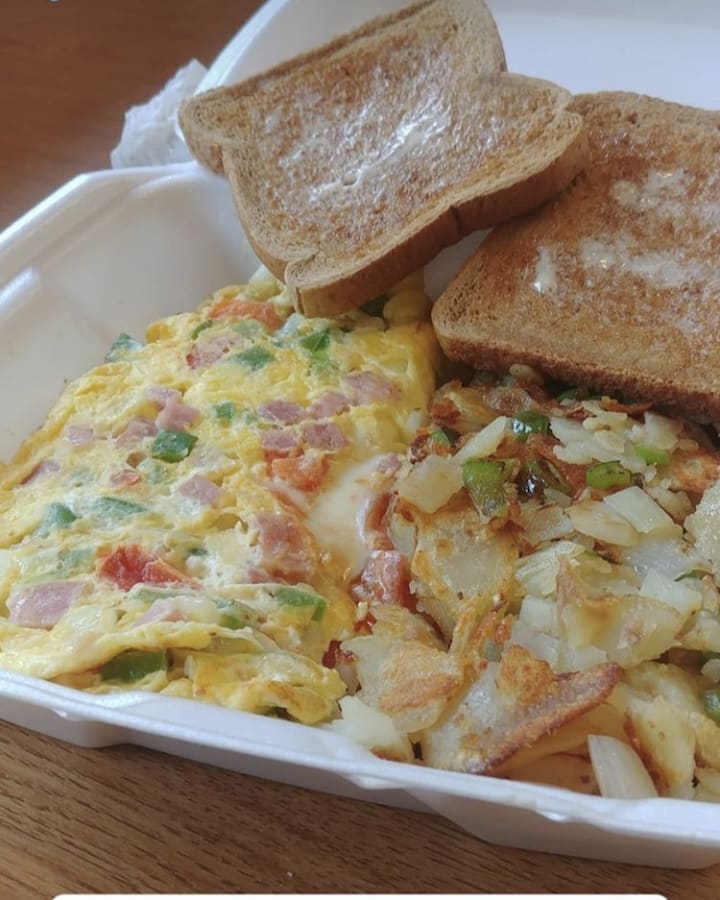 After a trip to the iconic Philadelphia Museum of Art, I found myself day-drinking on South Street. I'd mentioned my cheesesteak quest to my Uber driver, who suggested I check out this place called Ishkabibble's. After a few beers I decided to check it out. They had an interesting spin on their cheesesteaks offering roasted red peppers and provolone. They were definitely huge, and pretty tasty! Their lemonade was good too!
Lastly, on my final night in that wonderful city, I got in the longest line ever for what I was told would be the best cheesesteak in Philly: Jim's on South St. Upon entering, there were autographed pictures of celebrities, all of whom have stopped in and enjoyed the cuisine here. I have to say, I was not disappointed. Much like the one I had at Reading Terminal, with a few slight differences. The rib-eye was ribboned to perfection and the bread was firm, complete with mushroom and grilled onions. The ordering process was fast-paced, and there was almost nowhere to sit. I ended up sharing my table and making new friends.
So that was my trip, and a big reason why I love Philadelphia. Let me stop writing, because I'm both sad and hungry now. Until next time, folks!