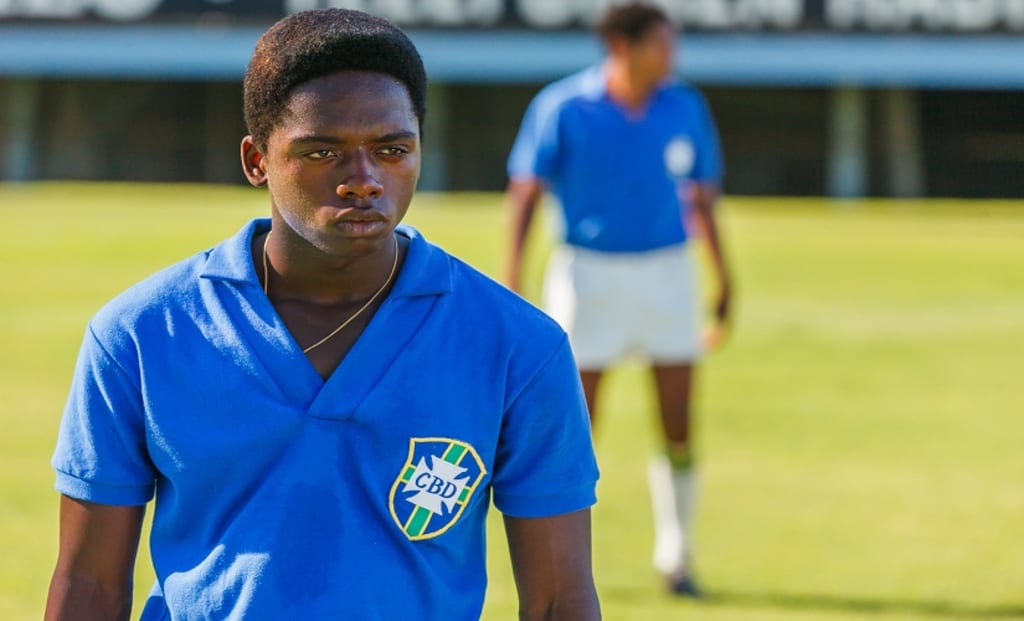 "Pelé: Birth of a Legend" is a 2016 biographical sports drama film directed by Jeff Zimbalist and Michael Zimbalist. The movie tells the inspiring story of Edson Arantes do Nascimento, better known as Pelé, who rose from humble beginnings in Brazil to become one of the greatest footballers in history.
The film begins in the impoverished city of Bauru, Brazil, in the 1950s. Young Edson, nicknamed Pelé, grows up in a football-loving family and dreams of becoming a professional player. Despite facing numerous obstacles and financial hardships, Pelé's exceptional talent catches the attention of local clubs, and he eventually joins the Santos FC youth team.
Under the guidance of coach Waldemar de Brito, Pelé hones his skills and becomes a rising star in Brazilian football. His exceptional speed, agility, and technique set him apart from his peers. At the age of 17, Pelé gets the opportunity to represent Brazil in the 1958 FIFA World Cup held in Sweden.
The World Cup becomes a turning point in Pelé's life and career. Despite initial doubts and criticisms due to his young age, Pelé's natural talent shines through as he leads Brazil to victory, becoming the youngest player to win the tournament. His memorable performances and incredible goals captivate the world and establish him as a football prodigy.
As Pelé's fame and success grow, so does the pressure on him. He faces racial prejudice and skepticism about his abilities outside of Brazil. However, with the support of his family, friends, and teammates, Pelé remains resilient and continues to excel on the field.
The movie portrays Pelé's journey as he faces various challenges, both on and off the field. He struggles with injuries, media scrutiny, and the weight of expectations. However, Pelé's passion for the game and his love for his country drive him forward.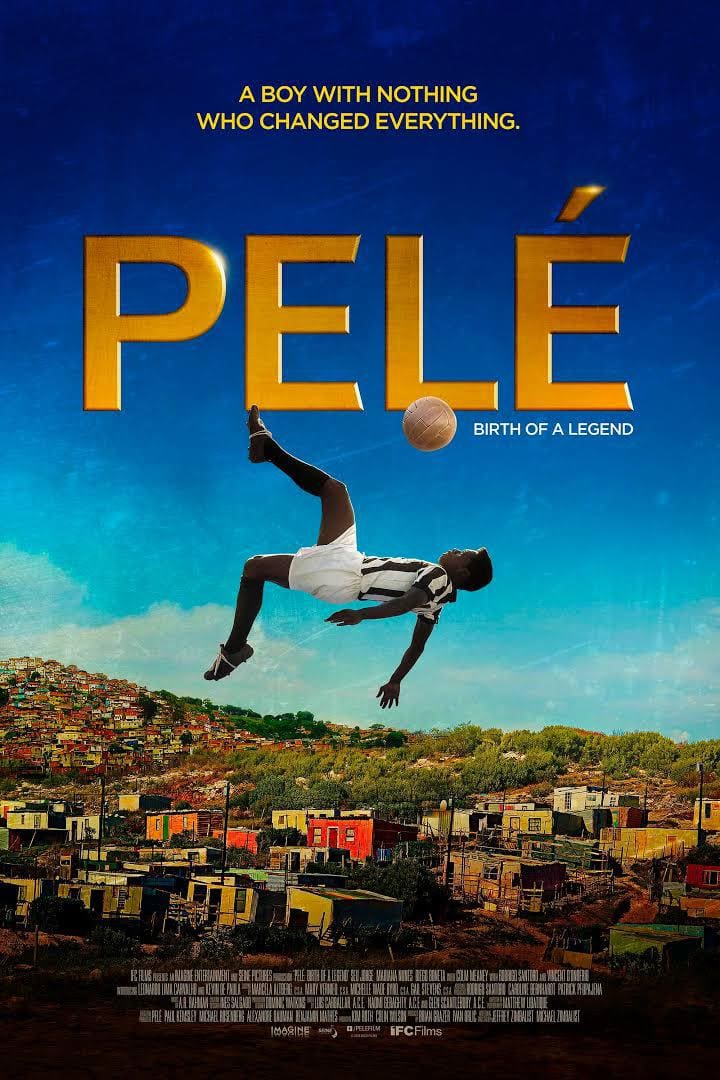 "Pelé: Birth of a Legend" also delves into the social and cultural impact of Pelé's success. In a time of political unrest and inequality in Brazil, Pelé becomes a symbol of hope and unity for his fellow countrymen. He inspires a nation and helps bridge societal divides through his remarkable performances.
The film showcases Pelé's triumphs in subsequent World Cups and his contributions to the beautiful game. His innovative style of play, characterized by flair, creativity, and an innate understanding of the sport, revolutionizes football and earns him the admiration of fans worldwide.
Beyond his achievements on the field, "Pelé: Birth of a Legend" highlights Pelé's humility, sportsmanship, and dedication to using his platform for positive change. He becomes an ambassador for peace and a role model for aspiring athletes around the globe.
In conclusion, "Pelé: Birth of a Legend" is a powerful and heartfelt portrayal of the incredible journey of a football icon. The film captures the essence of Pelé's indomitable spirit, his unwavering dedication to the sport, and his ability to rise above adversity.
Through breathtaking cinematography and compelling storytelling, the movie not only celebrates Pelé's extraordinary football skills but also delves into the social and cultural impact of his success. Pelé's journey becomes a symbol of hope, unity, and resilience, inspiring generations of athletes and fans around the world.
The film beautifully captures the essence of Pelé's character, highlighting his humility, sportsmanship, and passion for the game. It reminds us that greatness is not just measured by trophies and accolades, but also by the positive influence one can have on society.
Overall, "Pelé: Birth of a Legend" is a captivating tribute to an iconic figure in football history. It serves as a reminder that dreams can be achieved through determination, perseverance, and the unwavering belief in one's abilities. Pelé's story transcends the world of sports, reminding us of the power of inspiration, the importance of unity, and the enduring legacy of a true legend.
Reader insights
Be the first to share your insights about this piece.
Add your insights