Maple Syrup, Maple Bacon Candied!
That's right, candied bacon! This recipe will surely be a party hit!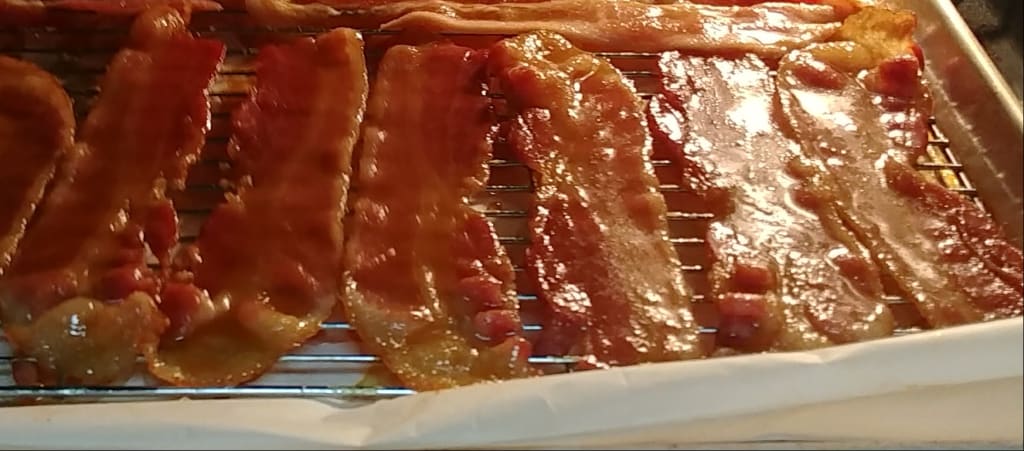 As I learned to make new concoctions, maple-candied bacon came into my recipe box! Well I decided to improvise by adding more maple syrup and instead of buying regular bacon I took the extra step and purchased maple bacon.
I've heard "that looks too sweet," or "doesn't that amount of sugar mix with maple syrup hurt my teeth?"
With an honest answer I can say no it doesn't. It actually isn't too sweet nor does it hurt my teeth eating it.
Too Sweet? No Way!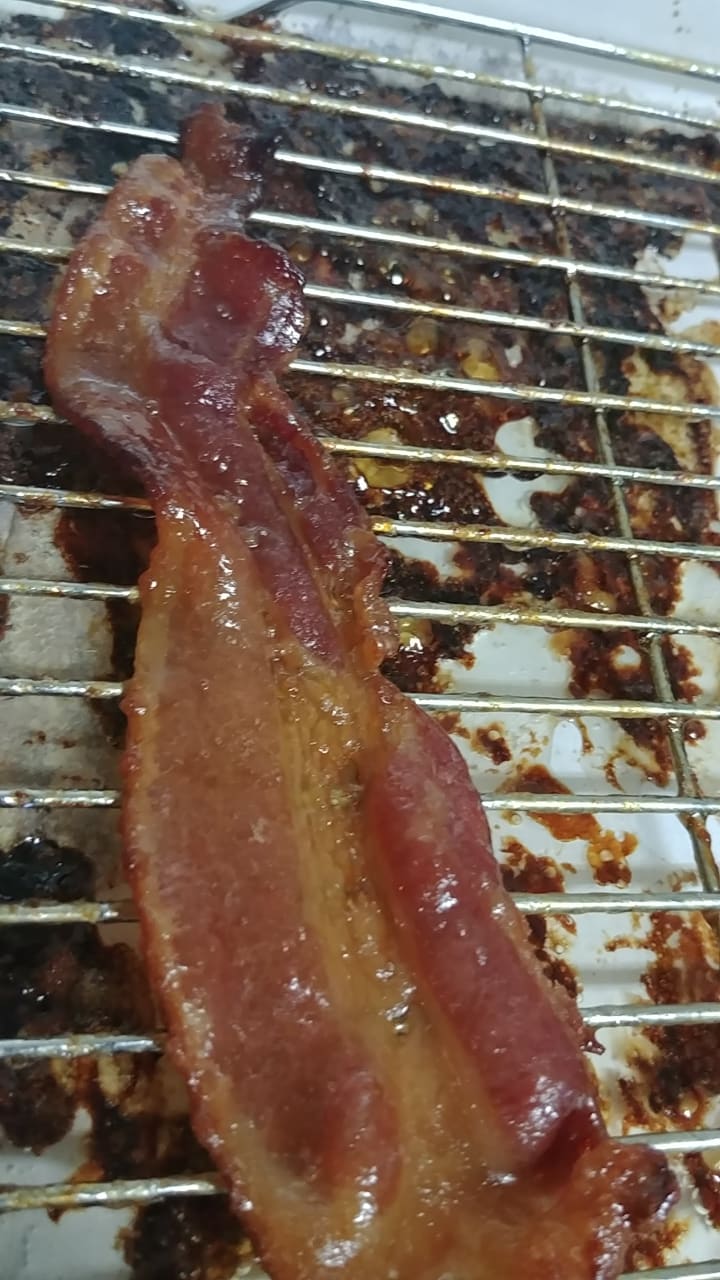 Candied bacon can be made for any meal, or even as a candy dish for a party and gatherings of any kind.
It even goes great with some spicy-herbs mix in eggs, in a toasted egg and candied bacon sandwich, or crumbled in a sweet coleslaw. It would make for an interesting bacon cheese burger!
Let's get started on the progress of baking bacon into candied goodness!
Mmm Bacon!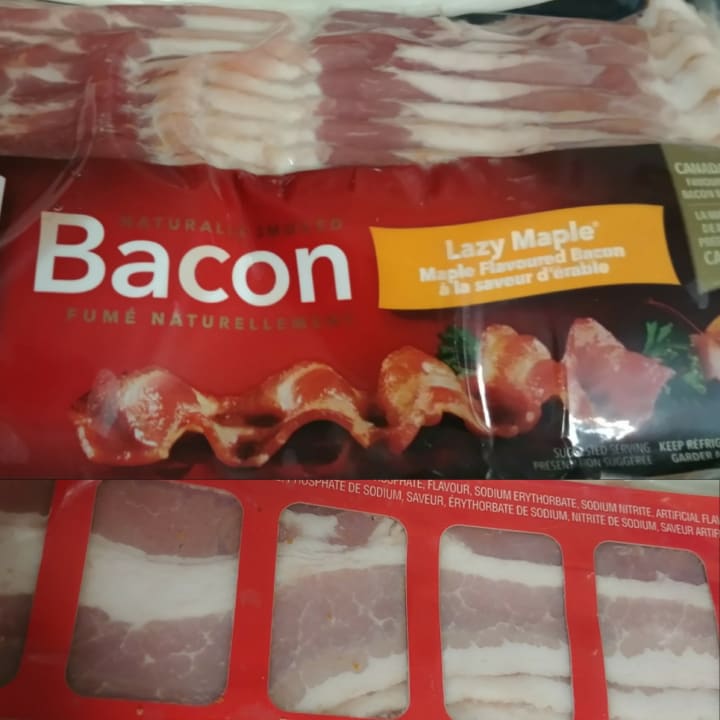 Picking your favorite bacon is always the best, I normally get the bacon shown above, it can be a little expensive sometimes but the sale is always great!
Pick a Pan!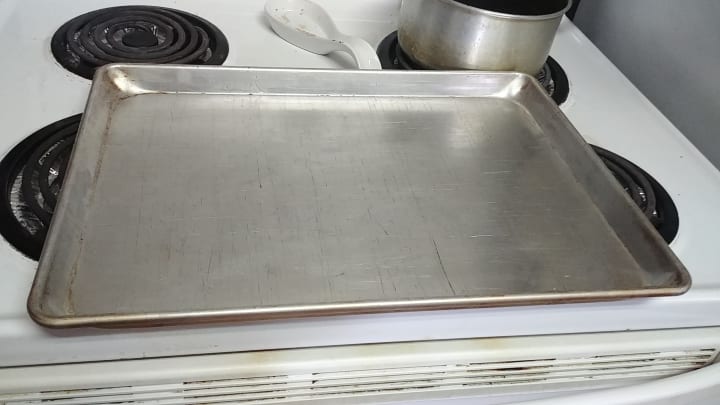 I chose this pan because of its deep sides, perfect for fitting parchment paper and the rack in it. Make sure the paper completely covers the bottom. That way there is no mess. Easy clean-up!
All on the Paper!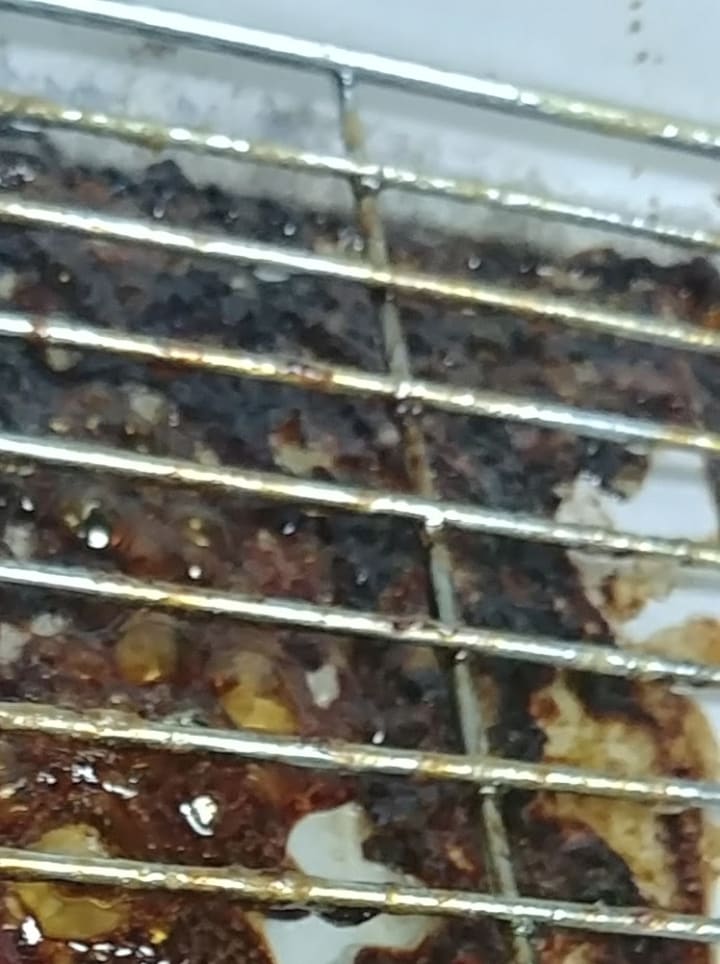 Just an example of how the run-off was only on the paper, so right to the garbage it goes! The piles of extra glaze on the parchment paper is quite tasty but also has the bacon grease mix into it.
I call that stuff candy clogger...Not the greatest on the major arteries.
Laid Out!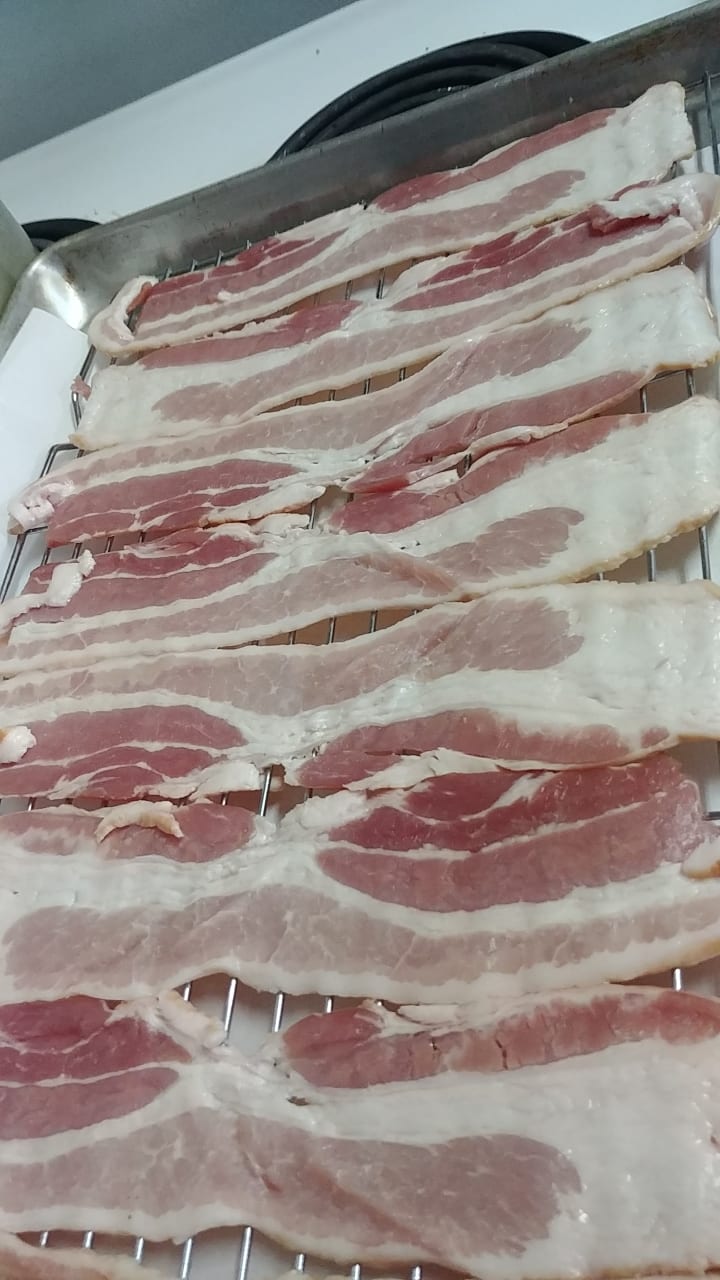 Try carefully not to overstretch the bacon on the rack because it leaves holes through the meaty area. Put every piece as close to the other as possible when filling the whole rack up.
It's OK if there are some leftover pieces, as the bacon cooks it shrinks making more room for the rest.
Golden Brown Sugar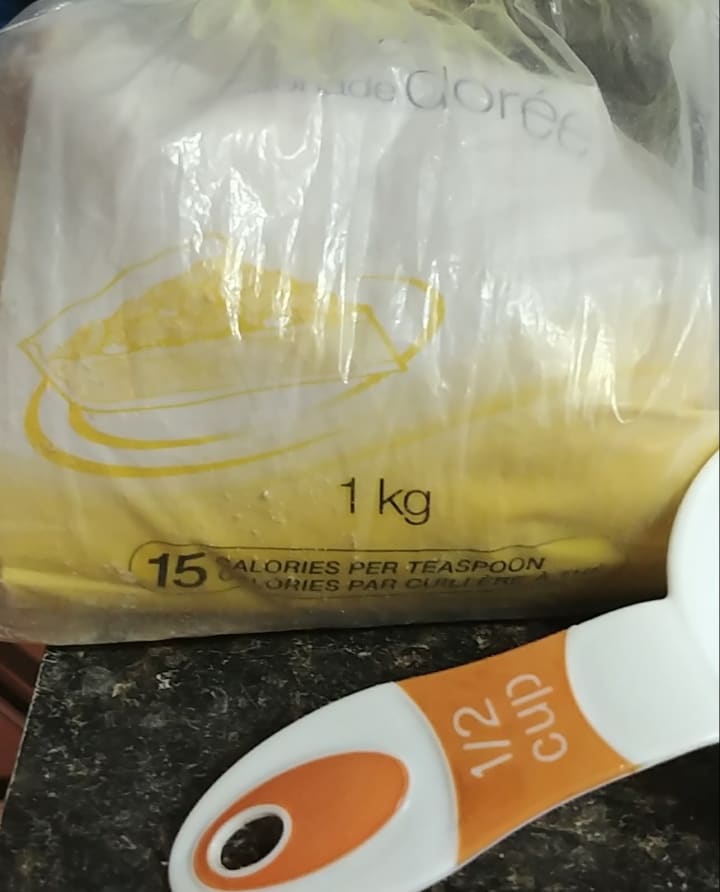 In a small bowl make the glaze! I find the finer brown sugar to be the best for making homemade glaze of any kind.
Ooo Really Real!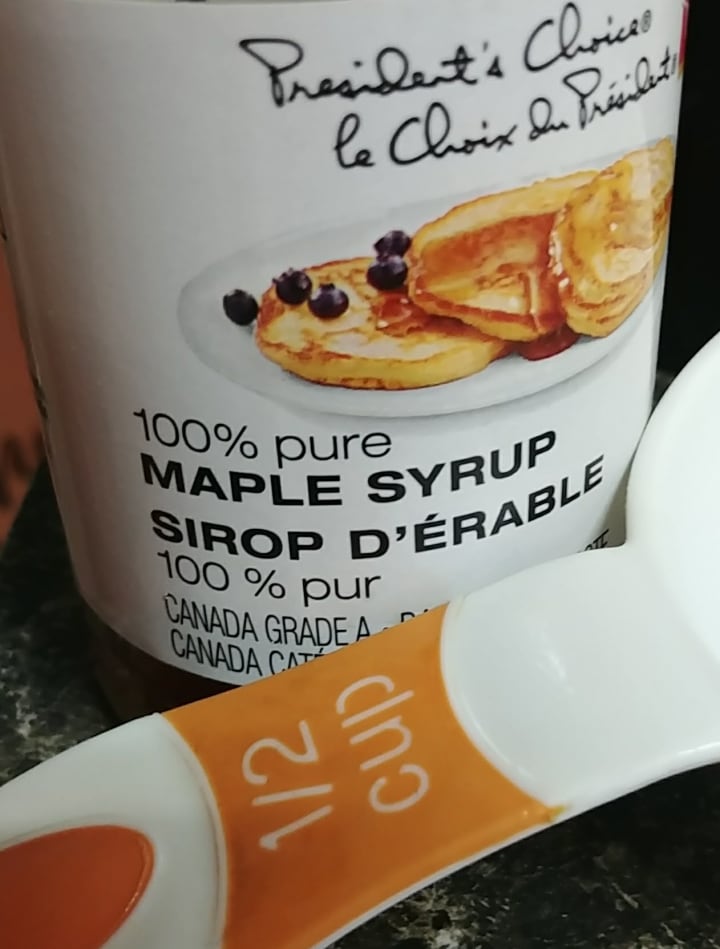 I decided on 100 percent pure maple syrup for the glaze, it really brought out the maple with the bacon taste!
It doesn't have to be maple syrup, any type of syrup will work just as well!
I forgot a picture of the whisking part, but to mixing it up properly so no brown sugar chunks were left over, I used a whisk.
Basting Brush for Glaze?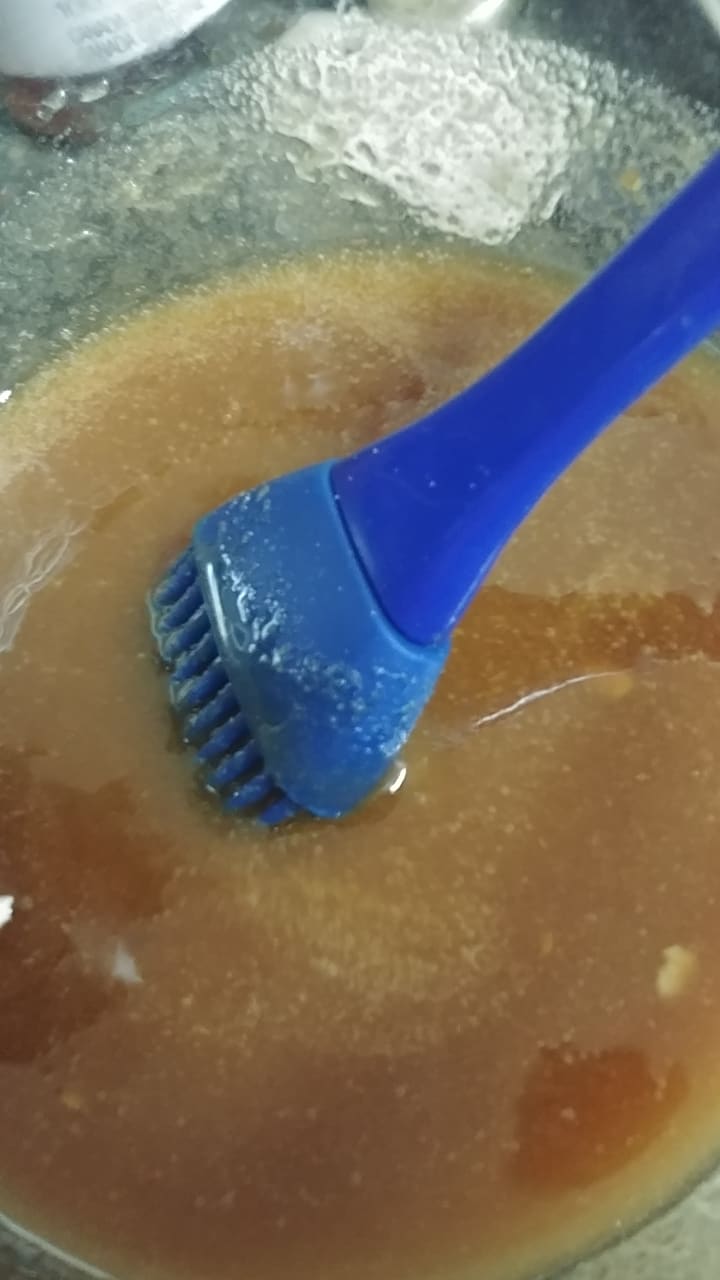 Basting brushes can be used for so many different things, marinade, glaze, even chocolate/maple/butterscotch/etc. sauces, icings for decor, and so much more!
Just Paint it On!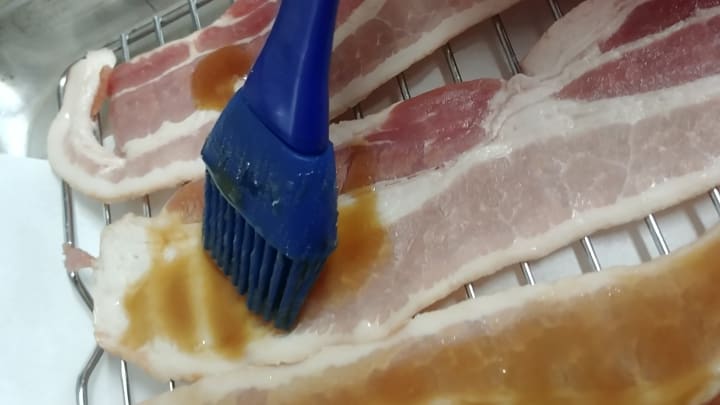 Just put a glob on the brush and lightly paint it all over each piece of the bacon. Try not to move the pieces too much as they can slip through the rack and the glaze will just run off onto the paper, which is no fun.
If that happens though, grab a pair of barbecue tongs and fix it. These will continue to come in handy later on!
One Side Ready!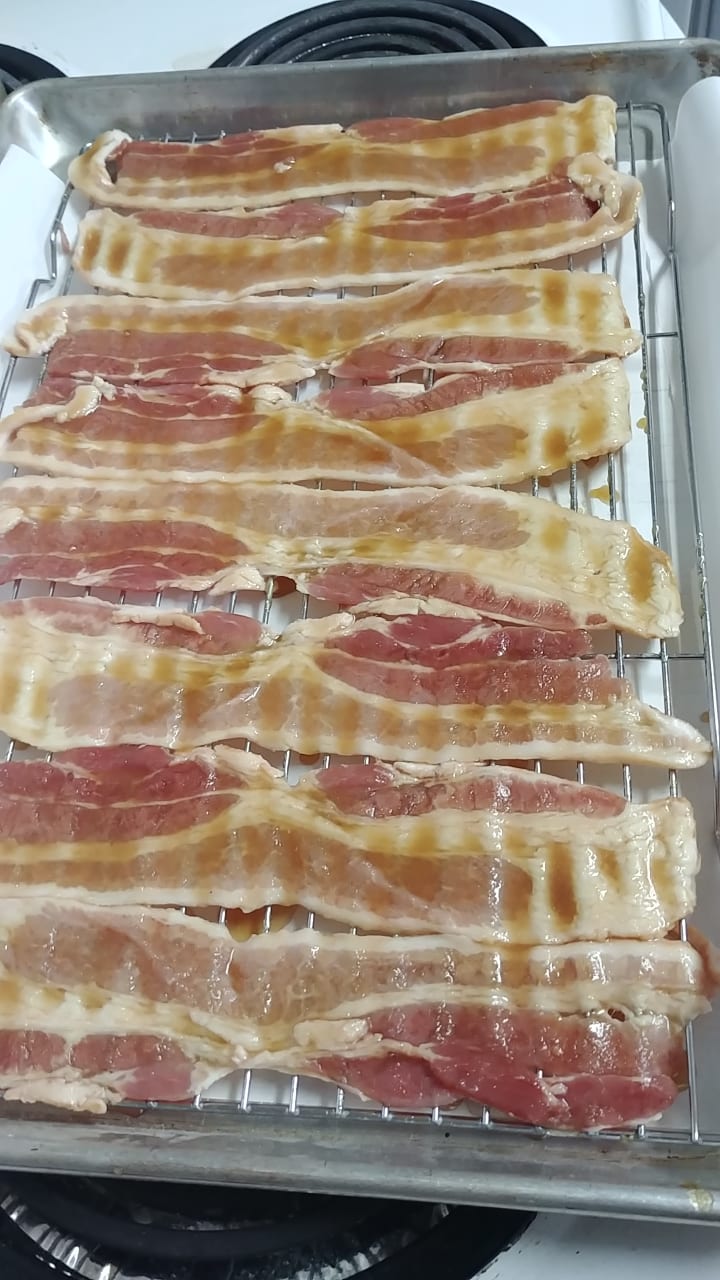 Time for the first bake! These first pieces look fully glaze-coated.
For this recipe the bacon is cooked in the oven, not to worry it's completely safe! The bacon doesn't spatter at all! No oven mess either!
Temp and Timer!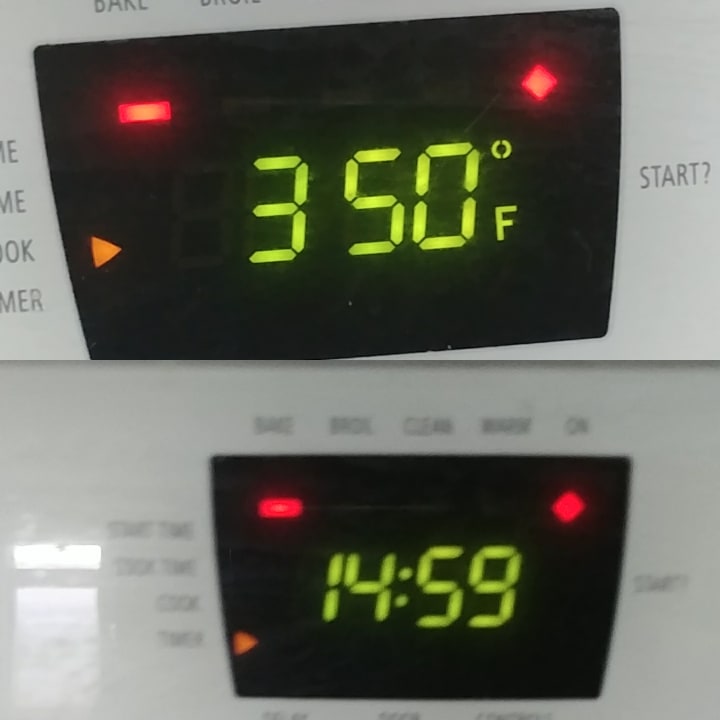 I know 350° F might seem low but you don't want to have the temperature too high or it will splatter out of the pan and the glaze will just run off and go.
After 15 minutes of baking time flip the pieces over and glaze the other side of all the pieces, this is the best time to add any left over pieces of bacon from the pack.
Baking Bacon!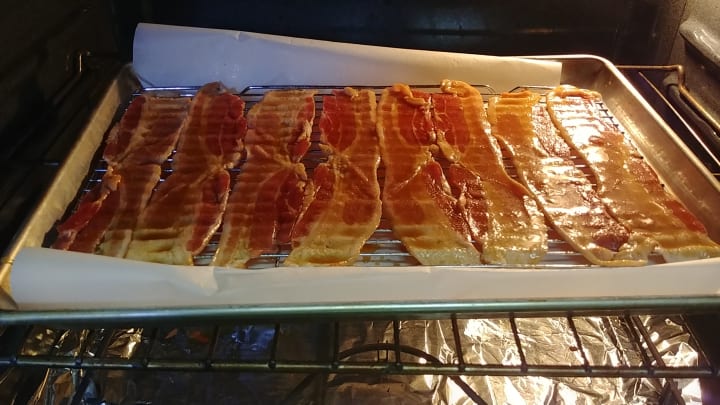 This shows how my first round of glazed bacon went in. Always have to get an oven shot!
Flipped and Coated!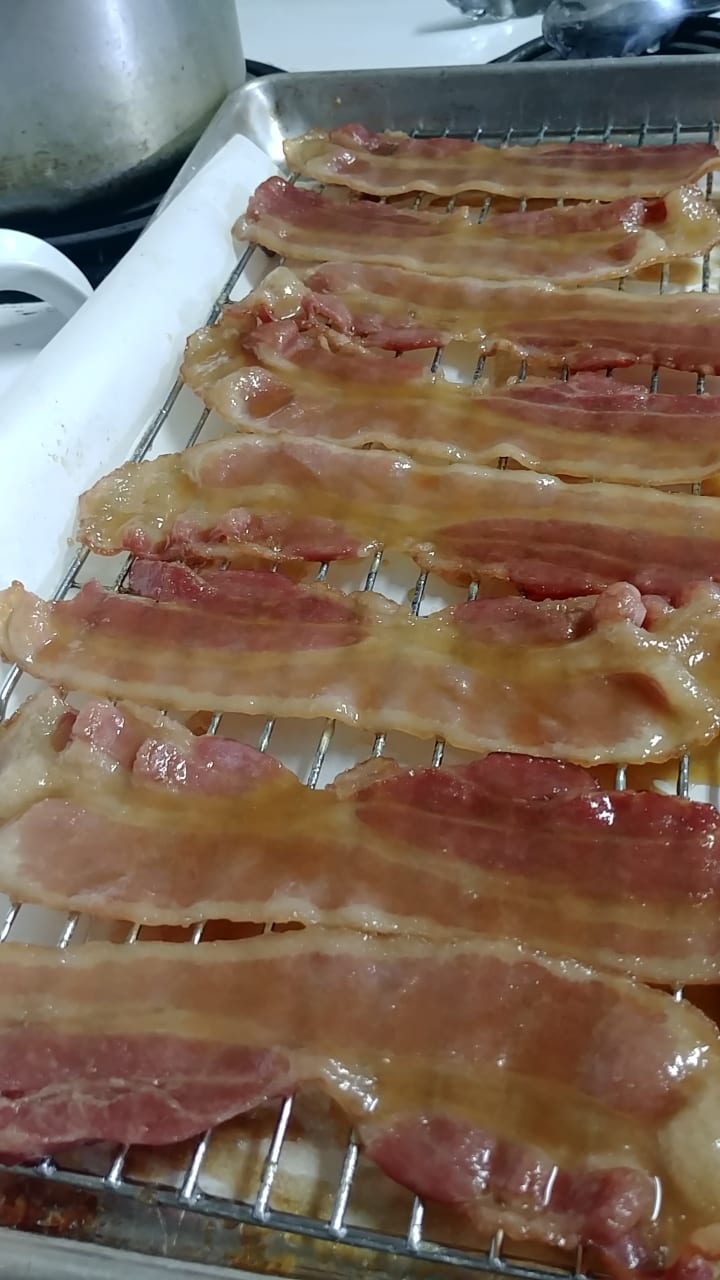 Remember the tongs from earlier? Well this is when they would come in handy the most, during the readjustment of the half-cooked pieces for the not-cooked pieces to be added to the rack.
Squeezed In!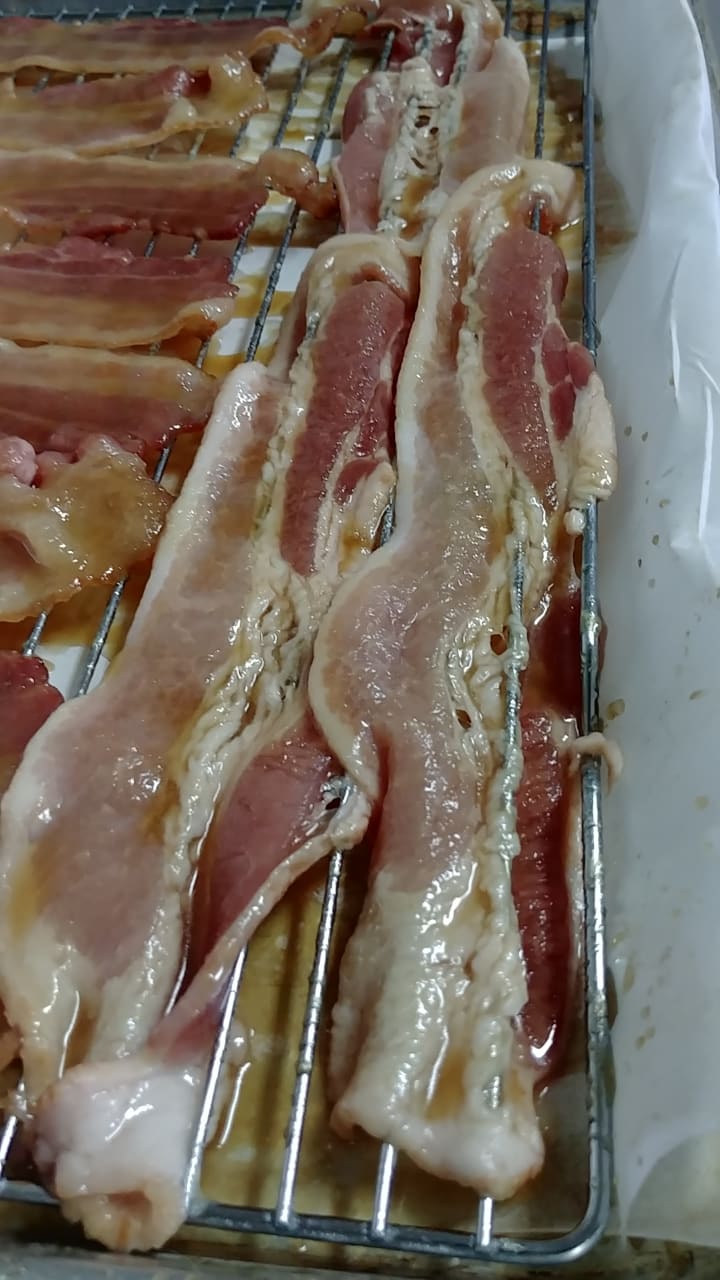 As shown above I had added the last pieces on, ready for 15 minutes in.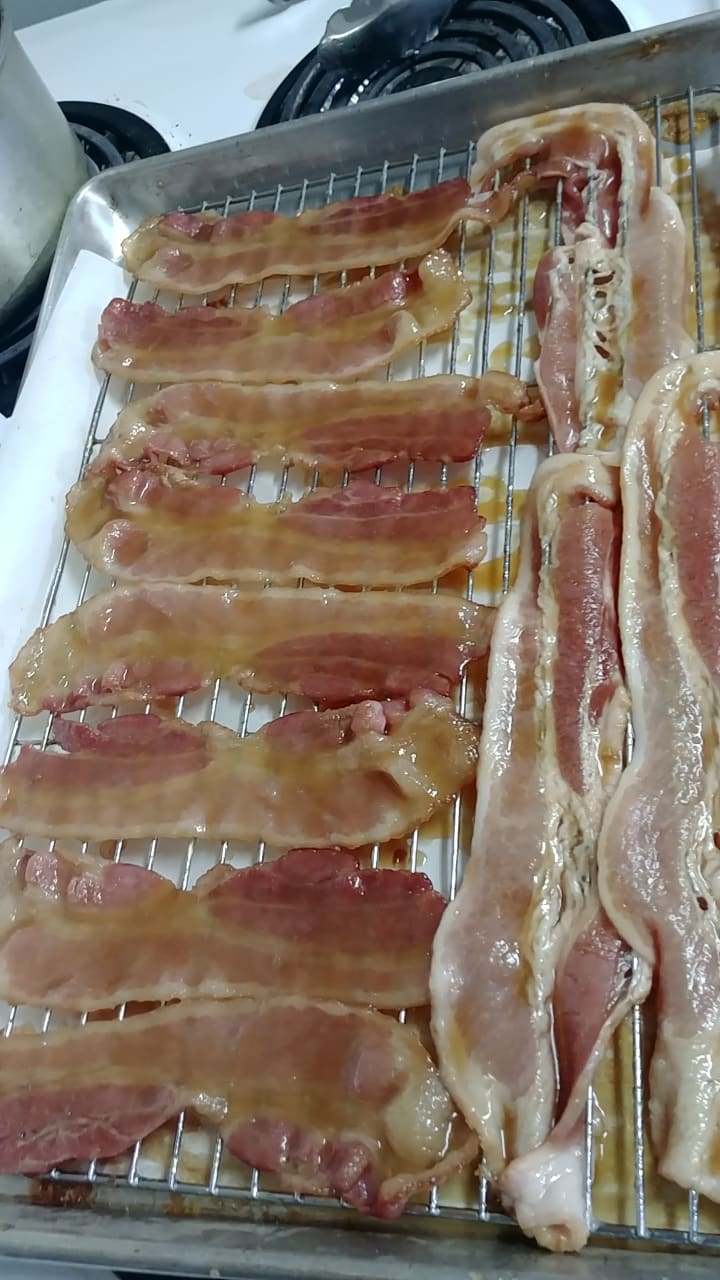 Sugar Glaze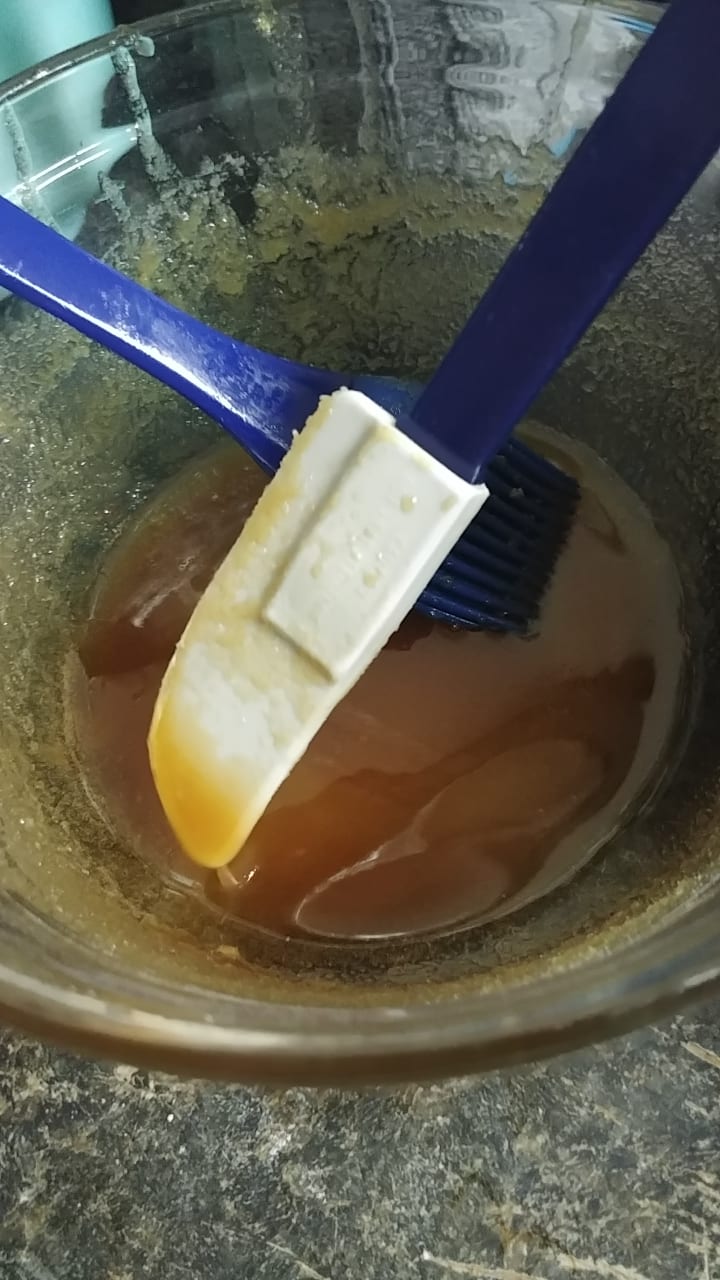 Within that 15 minutes the glaze has time to rest, let the sugar settle down to the bottom. I like to use a rubber spatula to mix it up making sure to scrap the whole bottom of the bowl. That way it stays even during coating the bacon each time.
It's Almost Done!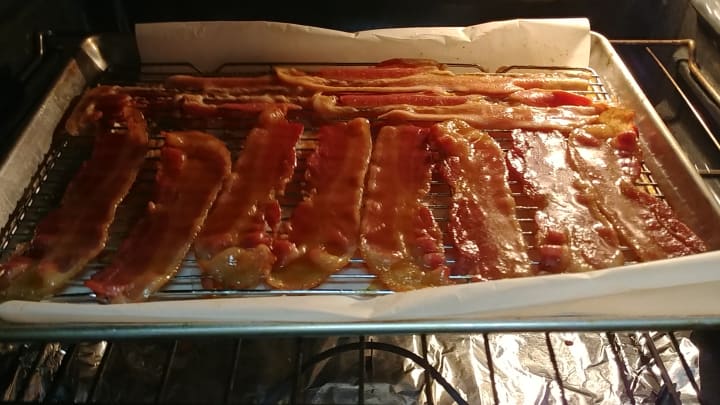 The long row of bacon is pretty much ready! Time to keep an eye on it, you don't want it to burn. At the second 15 minutes, flip the last few and glaze again. Set at five minutes for the first batch. It'll be ready!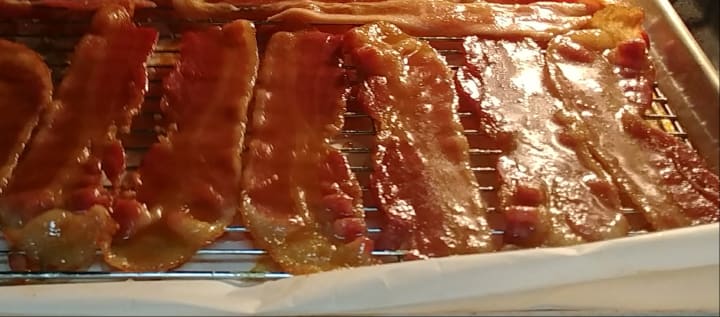 Alright, first batch done. Set timer again for 10 minutes. Move the last pieces around the pan as there is a lot of room now!
Mmmm Lookin Great!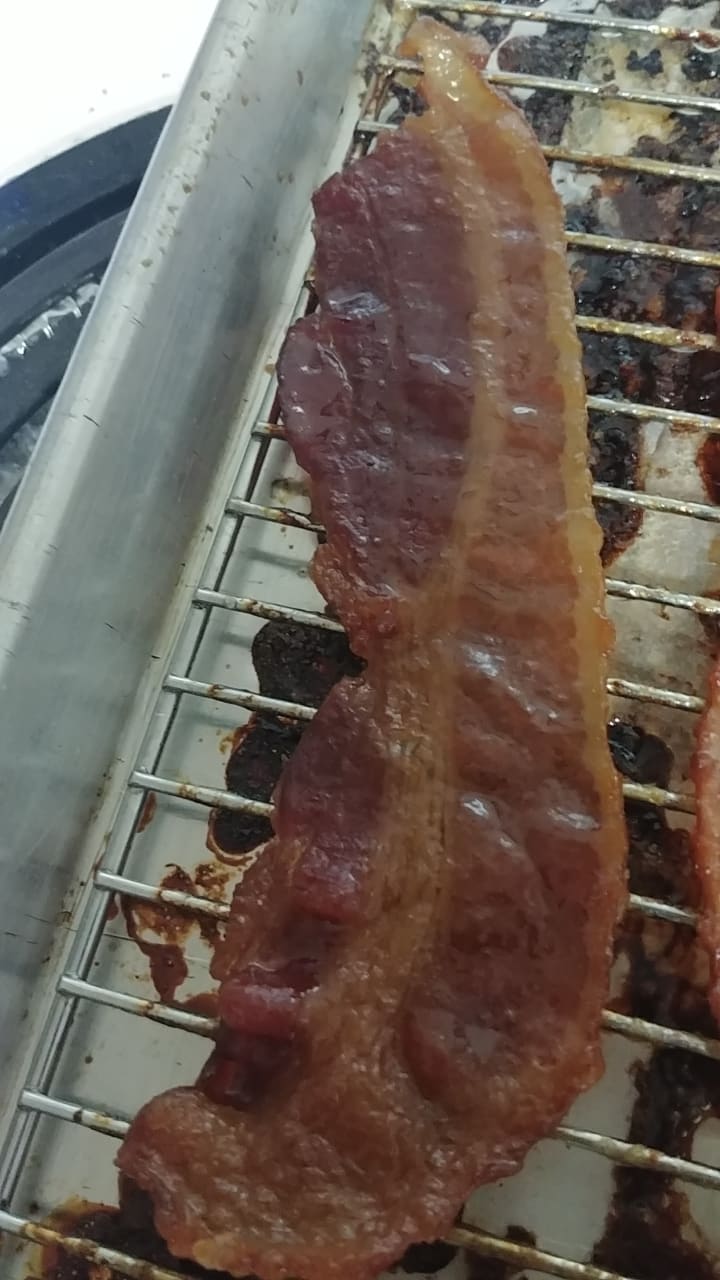 This shows that the second batch is finished!
All Ready For a Party!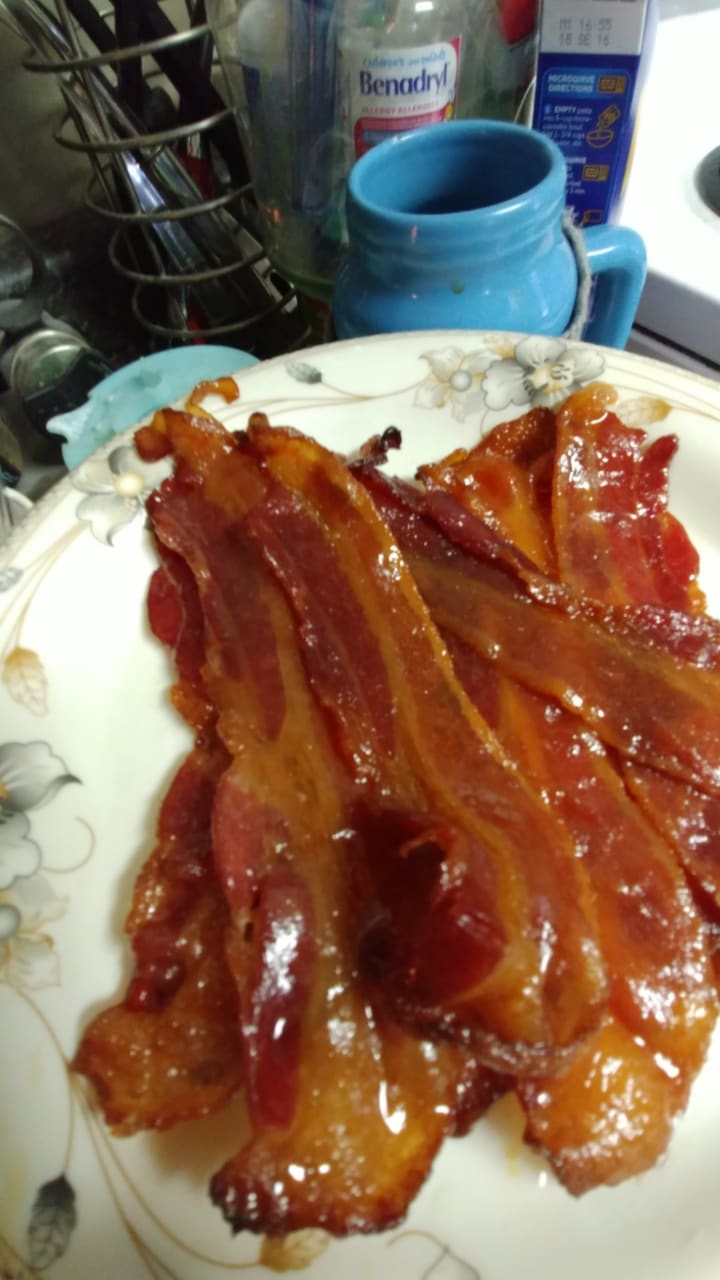 When chilled they are even better! Even freezable, if you made too many. Which never happens! :)
recipe
About the author
I am an artistic, unique, funny, tattoed Mom. I love to cook or bake. I have an autisitc lil girl who I love dearly! I love animals, we have 3 cats as well.
Reader insights
Be the first to share your insights about this piece.
Add your insights