Macrofriendly Chocolate Brownies with Peanut Butter Cream Cheese Frosting
If you like peanut butter and chocolate as much as I do these will be a must!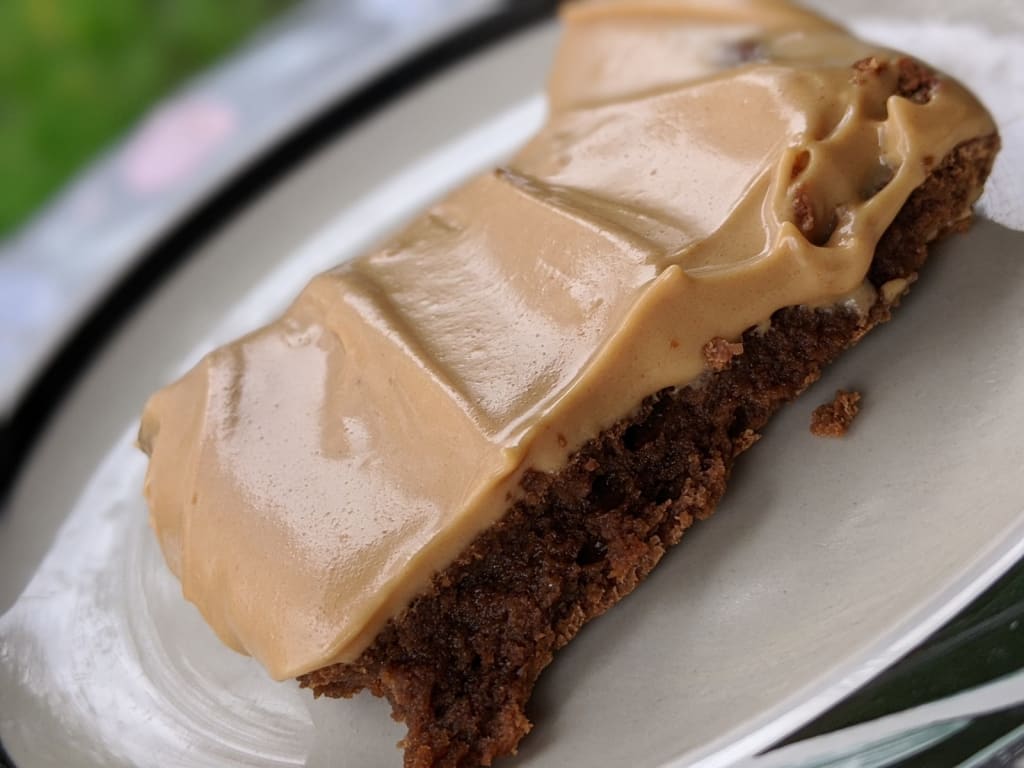 Chocolaty Brownies with Peanut Butter Cream Cheese Frosting
If this is your first visit to my recipes, welcome! If you are a returner, thank you!
If you think I'm not going to fit in a brownie with frosting every now and then, think again! These macro friendly treats won't break the bank with only 85 kcal , 6g of carbs, 3g fat and 8g protein! These are practically a protein bar! But seriously peanut butter and cream cheese...I have to say the frosting is the best part about this recipe! It has me dreaming up new recipes by just tasting it! (Some peanut butter chocolate truffles may be coming in the near future *wink*) But then again, seriously, who doesn't love brownies? If you are that person, I just don't think we can be friends!
My inspiration for my recipes are whatever I'm craving that day! I look at an original recipe and try to substitute ingredients out, some times it works, other times...oh lord! Now these macros are based on what I can fit easily day to day, feel free to modify these recipes to fit your own specific needs and see how the products turn out!
Please share any ideas you have on my recipes your personal spins would be exciting to hear! Have fun and please enjoy!
Sugar substitutes that you can use that bake well are: Swerve, Monks fruit and Splenda. Monitor for individual intolerance with these as some can negatively effect some peoples' GI tracts.
This recipe is suitable for bariatric patients, vegetarians, body builders, anyone who is practicing moderation or just someone looking for a delicious macro friendly dessert recipe for the next get together! With macros like that and no added sugar feel free to make these chocolaty delights more than once!
For more macro-friendly recipes, lifestyle posts and bodybuilding posts feel free to follow my Instagram @boho_nutrition!
Servings
Makes 18 Medium Brownies
(I found a brownie pan that slices them into even servings, highly recommend!)
Cookware required
13x9 Pan
(you can buy a pan that cuts the brownies perfectly even into 18 servings!)
Prep Time
Approx. 20 min
Cooking Time
Approx. 20 min
Total Time
Approx. 40 min
Difficulty Level
Easy
Ingredients
(For the Brownie)
-1/4C(46g) liquid egg whites
-1 Large Egg
-1 (30g) scoop chocolate PB protein powder (I use Legion, this basic brownie works well with plain chocolate as well but this is what I had on hand)
-104g pb2 powder
-1 tsp baking powder
-1 Tbsp (20g) unsweetened apple sauce
-1/2C (122g) Canned Pumpkin
-3Tbsp (15g) Unsweetened cocoa powder
-1C No calorie sweetener of choice (I use Monk fruit)
-1/4C water
(Frosting)
1.5C (156g) Pb 2 powder
3/4C No Cal confectioners sugar
1/2C (100g) Greek cream cheese
1/2C water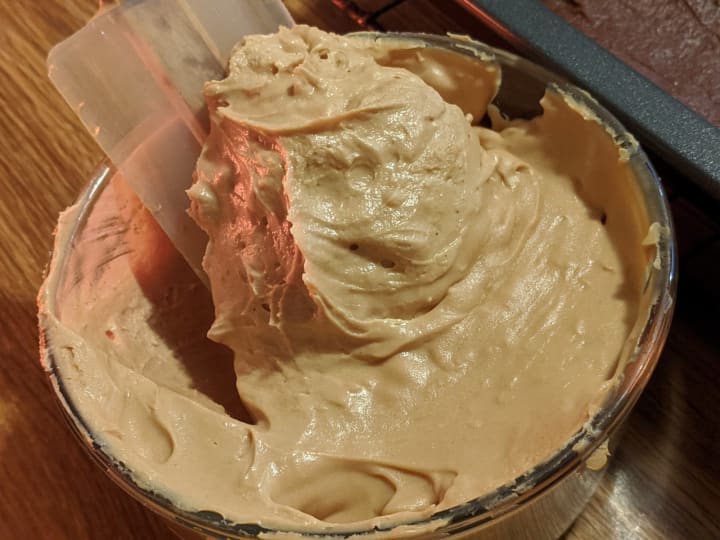 Nutrition Facts
One brownie with frosting (1/18th of the pan)
Cal 85 kcal
Carb 6g
Fat 3g
Protein 8g
Directions
Grease 13x9 with olive oil spray
Mix all brownie ingredients in a blender
Mix until well blended then spread into pan with rubber spatula as evenly as you can tap pan to even out any clumps
Cook for 20-30min (I don't like my brownies dried out so I cook for 20min)
Mix together all ingredients for the frosting and let chill in the fridge while brownies cook/cool
Let brownies cool in pan on wire rack
Frost evenly with chilled frosting then cut
Enjoy the delights!!
Feel free to tell your friends all about my recipes, I'd appreciate it!
Tag me in any recipes you try!! @boho_nutrition
(I would love to hear your honest reviews positive or negative!)
Just a reminder: for more macro-friendly recipes, lifestyle posts and bodybuilding posts feel free to follow my Instagram @boho_nutrition!
Rhianon Condello RDN, BSN, RN