L'Espresso
L'espresso has been a key feature on Ballarats Sturt Street for as long as I can remember. It's a quaint little space that's very cleverly laid out to display shelf upon shelf worth of Vinyl Records and CDs.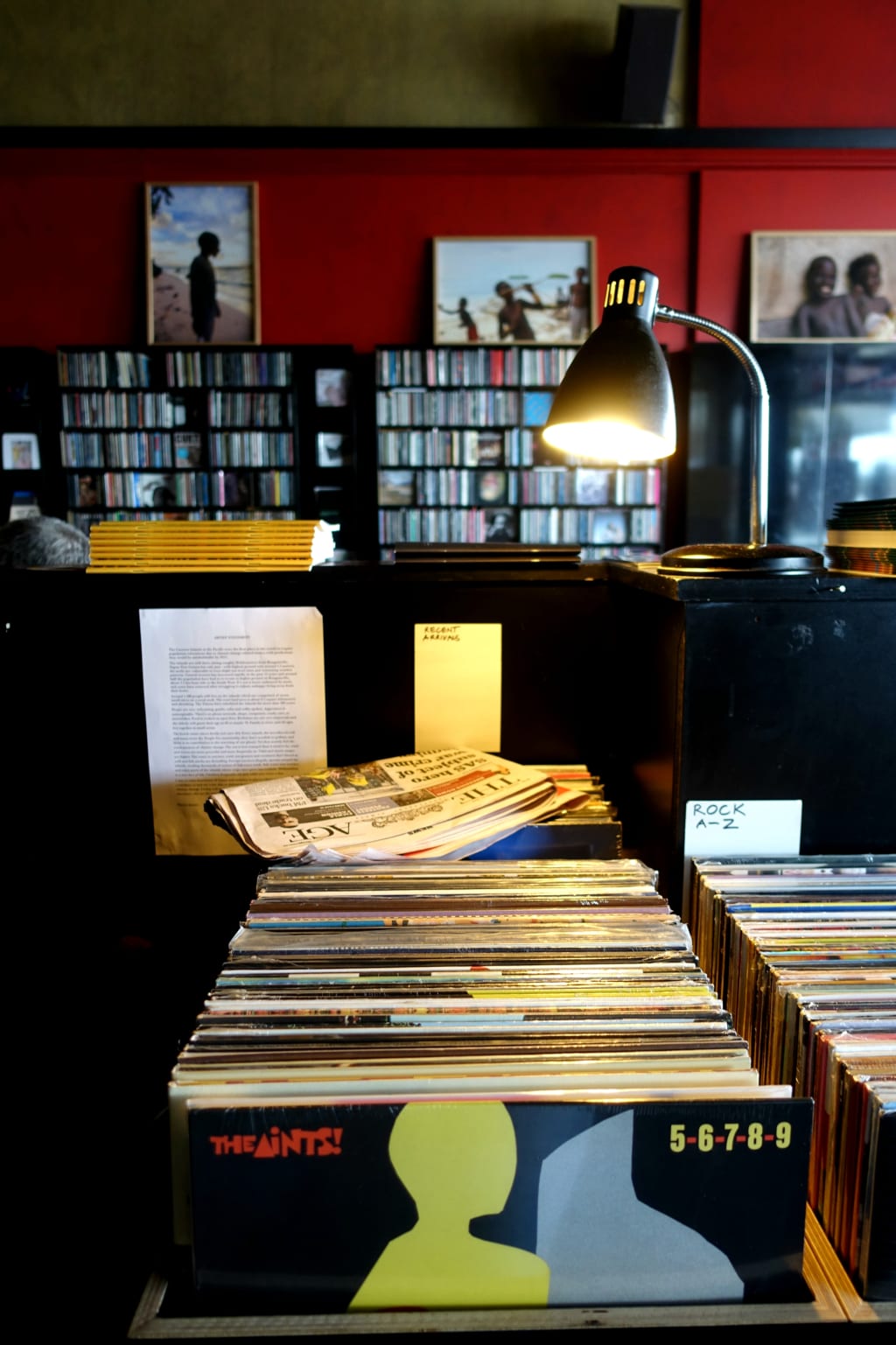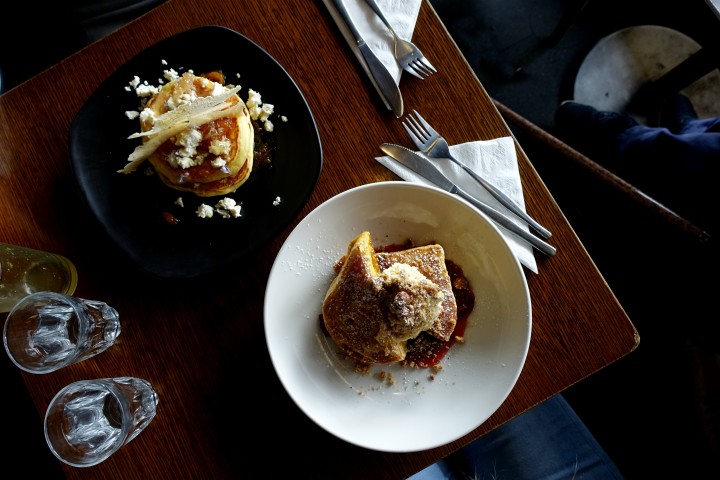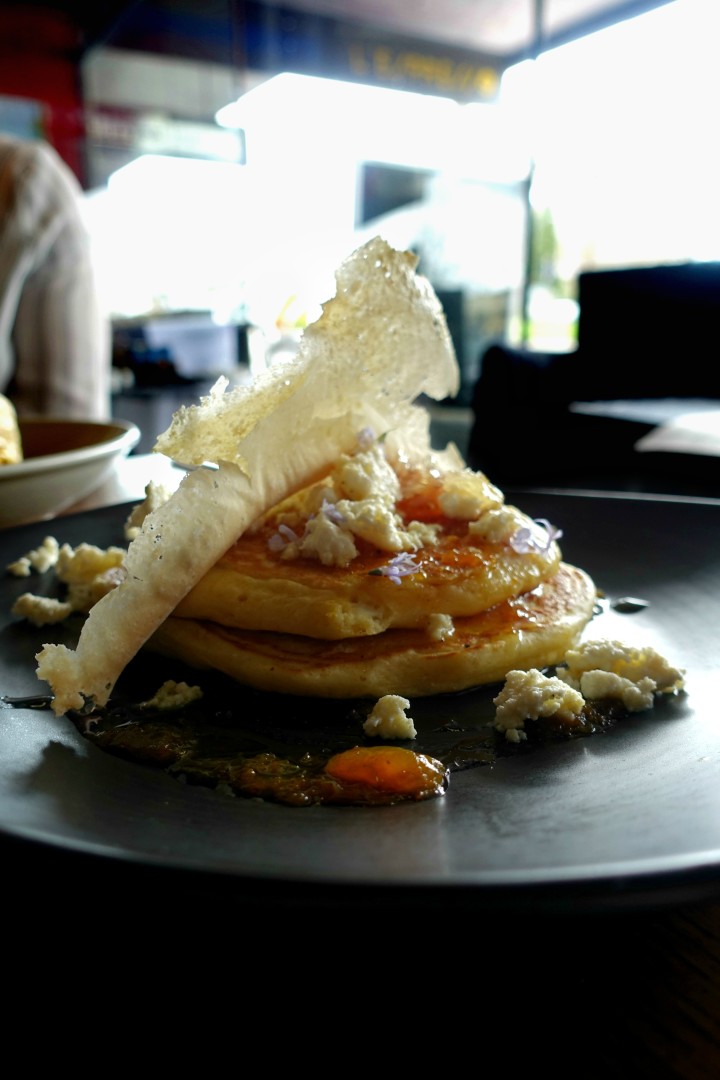 5/5 Dayni Rating.
L'espresso has been a key feature on Ballarat's Sturt Street for as long as I can remember. It's a quaint little space that's very cleverly laid out with the entrances leading to separate sides of the cafe that are divided by shelves filled with vinyl records, CDs, newspapers, and magazines. The age of the building shows in the ornamental roof, moody green wall paint, and the 70s-looking wooden tables, chairs, and front counter, but the creative decision to have low lighting really plays into the retro feel of the cafe in a very clever way. It feels warm, and cozy, and even on a random Monday morning... the place was PACKED! Everyone was chatting away, even if they didn't arrive or dine together, which tells me that this place is filled to the brim with locals (which is always a great sign), but not only were they locals, every single person in the cafe, besides my sister and I, seemed to be regulars! And THAT is a very good sign, a cafe with an army of regulars is always, without a doubt, no questions asked, serving great food. The atmosphere can be as warm and cozy as can be, but if the food's not up to scratch, people won't come back, and I can safely say that L'espresso does not have this problem!
So on that note, the food! The lovely lady seated next to us highly recommended the Rhubarb and Mascarpone French Toast, which my sister promptly decided that she would taste test (she has a bit of a love affair with French Toast), and I had been eyeballing the Polenta and Ricotta Hotcakes with Mandarin Jam and Honeycomb since I saw them on Instagram… I know right! But even though I was expecting spectacular… when the meals arrived I was absolutely gobsmacked. The presentation was immaculate, and after I snapped a few photos, and Laura comically explained to the lady beside us that I was a Food Blogger after seeing the bewildered look on her face as I pulled out my little camera we snuck in, and I am not lying when I say that these pancakes, are literally, the best pancakes I have EVER eaten (sorry Pancake Kitchen). They were not too sweet, but not quite savory, just a gorgeous balance between the two. They didn't leave me feeling like I'd just gorged on sugar, nor did I feel like my belt needed to be let out a notch, because there was too much food, EVERYTHING about the dish was absolutely perfect. And I hate saying that something is perfect, but god damn if I've ever eaten anything worthy of the title 'perfect' it's these pancakes! And needless to say, Laura was very pleased with her French Toast! They were some of the thickest slices of French Toast I've ever seen, accompanied by gorgeously pink Rhubarb and Mascarpone, seriously, hats off to the chefs at L'espresso, because I couldn't fault a single thing.
Ok, so I'll stop fangirling over those pancakes for just a moment, so I can give you my recommendations for eating out at L'espresso. The cakes in their cake cabinet looked divine, and I fully intend to binge on those when I'm back next... because I will be back! But seriously, while we were there, almost every menu item came highly recommended by someone we spoke to, so I think it's safe to say… the whole menu, I recommend the whole menu. Especially those pancakes, and a lot of people recommended the Eggs on Toast as well, so be sure to hit those up if you're out for breakfast!