Kawaii Carbs! Let's Make Japanese Onigiri (Rice Balls)
Second Place in Recipe Swap Challenge
The 2020 Summer Olympics might be cancelled...but you can still enjoy a taste of Tokyo with these savory Japanese snacks.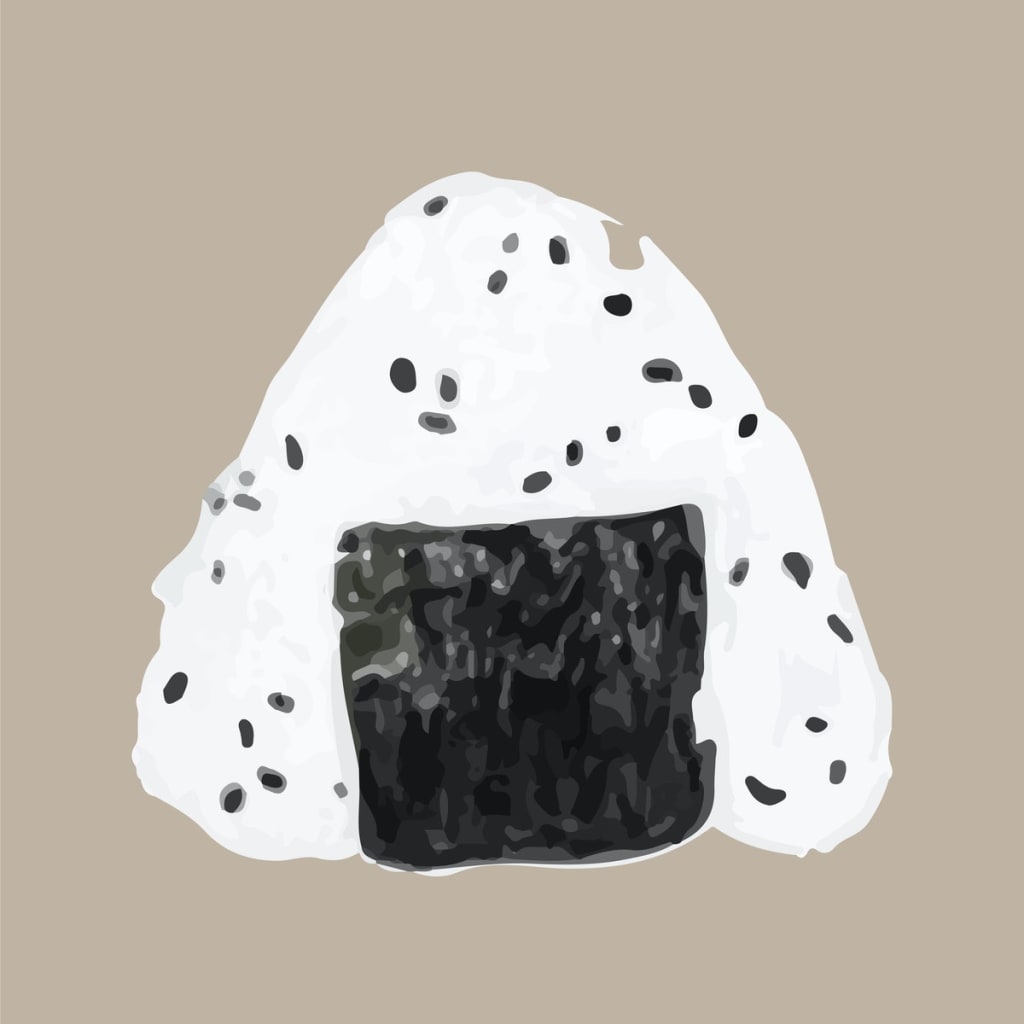 How to Make Onigiri Treat your tastebuds to this traditional Japanese snack!
The Japanese rice ball, called onigiri, is one of Japan's most common snacks. From bouncing schoolchildren to straight-laced businessmen, almost everyone enjoys a portable and delicious onigiri snack throughout their week.
Usually munched around breakfast or lunch, these comforting rice cushions are stuffed with an assortment of fish, meat, or pickled veggie fillings. Below, find a surprisingly simple recipe to make at home.
Postcards from Home // Preserving Culture in the Time of COVID-19
As most Americans danced and drank their way into 2020 on New Year's Eve, I boarded a plane from JFK to Spain, thrilled to kick off another year of travel. I planned to meet a friend in Madrid, then travel on to Lisbon, and after a few months on the sun-soaked shores of Portugal, return to Japan for the first blush of sakura season. But by March, the world had drastically changed.
Caught in a European epicenter of COVID-19 infections, I was encouraged to leave Portugal, hastily evacuating to Australia with my boyfriend only 48-hours before the international borders closed. Now, over two months later, it is still unclear when I'll be able to return to the USA, hug my family members, or share a meal with friends.
Lately, small pleasures––like a simple lunch that reminds me of home––leave me feeling safe and grounded. As a Japanese-American, comforting onigiri connects me to my country and culture, even as the world wheels unpredictably ahead. Wherever you are in the world today, I hope these humble, homestyle snacks bring you comfort and joy.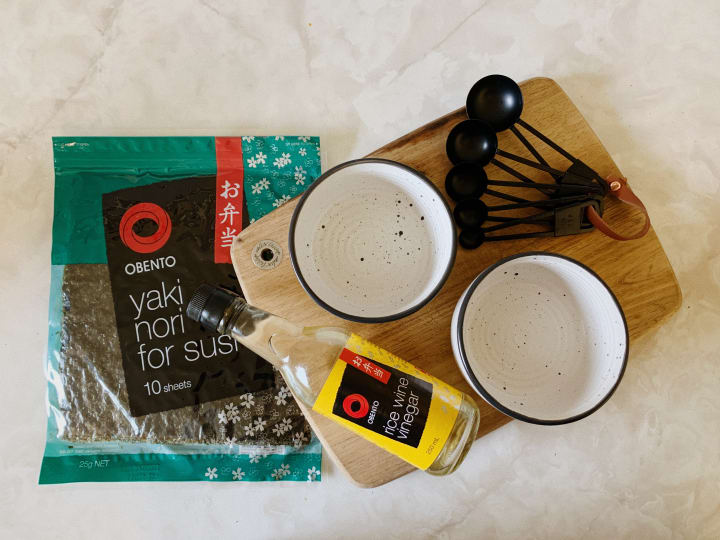 Kitchen Note: While traditional Japanese onigiri are typically made with plain white rice, I prefer the delicate complexity of seasoned sushi rice. Just three additional ingredients (rice wine vinegar, white sugar and kosher salt) combine to create so much flavor––it's well worth the extra effort.
Onigiri Ingredients
Japanese rice balls are quite simple to prepare! Gather a few ingredients before you get started.
1 cup Japanese short-grain rice
1½ cups water
3 tablespoons rice wine vinegar
1½ tablespoons white sugar
1 teaspoon kosher salt
4 nori seaweed sheets
Salted salmon filling:
2 small salmon fillets (about 4oz each)
¼ teaspoon kosher salt
Quick-pickled shiitake filling:
6 dried shiitake mushrooms
2 tablespoons brown sugar
2 tablespoons rice wine vinegar
1 teaspoon minced ginger
½ teaspoon kosher salt
¼ cup boiling water
Onigiri Preparation
1. Rinse and drain the rice. Add rice and water to a medium pot. Bring to a boil.
2. Cover and reduce the heat to medium-low. Allow the rice to simmer for 20 minutes, or until the water is fully absorbed.
3. Uncover the pot and allow the rice to cool slightly.
4. Add the rice wine vinegar, sugar and salt to a small saucepan over medium heat. Whisk until fully dissolved.
5. Using a wooden or plastic spoon, gently fold the warm rice seasoning into the freshly cooked rice.
6. Prepare your fillings. (Instructions below.) Set aside until you are ready to assemble.
7. Carefully cut your nori sheets in half.
8. Once your rice is safe to handle, but still warm, begin to form your onigiri. Working with slightly damp hands, scoop a small handful of rice into one palm. Press to create a small pocket in the center, and spoon desired filling inside.
9. Press the rice around the filling and gently form into a triangle shape. Sometimes it's helpful to create a sphere first (like a meatball), and then press into a triangle.
10. Wrap with nori seaweed.
Salted salmon filling:
1. Sprinkle salmon with salt. Bake at 400-degrees Fahrenheit for 15-20 minutes.
2. Remove from the oven. Once the fillets have cooled, use a fork to flake the fish into small pieces.
Quick-pickled shiitake filling:
1. Combine all ingredients in a heatproof vessel, like a glass bowl or measuring cup. (A french press coffee maker keeps the mushrooms perfectly submerged.)
2. Let stand for 4+ hours. Remove mushrooms and thinly slice. Kitchen Note: Don't let the savory shiitake broth go to waste! Reserve the liquid for later use––it makes an ultra-rich ramen base.
What's Your Flavor? Traditional onigiri fillings include salted salmon, tuna salad, pickled shiitake mushrooms, and seasoned kombu seaweed. Feeling creative? An unexpected filling––like creamy egg salad, turmeric roasted chickpeas or spicy seasoned beef––could ultimately be your favorite flavor.
Shape Up. Embrace those curves, baby! Working with wet hands, gently form the seasoned rice into rounded triangles. (Don't press too hard! You might squish the rice grains.) After a little practice, you'll be pumping out these plump little rice cushions faster than you can say arigatou gozaimashita!
Wrap it Up! Rich in iron and other essential vitamins, nutrient-dense nori wrappers do much more than protect your fingers from the sticky rice residue. When it comes to the nori seaweed wrap, you have two popular options: 1. Give your rice ball a skimpy, sumo-style nori loincloth. 2. Drape your snack in a crunchy kimono, crossing the nori corners in front.
Finishing Touches: Add a little something extra! Sprinkle with nutty toasted sesame seeds, salty furikake seasoning, or a pinch of pickled ginger.
Ingredient Substitutions
For Japanese rice: Can't find sticky rice? Choose any short-to-medium grain white rice and skip the hand-moulding. Instead, create cute shapes with cookie cutters or small bowls. Press firmly onto a plate and top with delicious fillings.
For nori seaweed sheets: Wrap your onigiri in a crisp lettuce leaf. Popular varieties like iceberg or butter lettuce work well, but be sure to add an extra sprinkle of salt. You can also use a package of toasted "seaweed snacks", small sheets of seasoned nori.
Drink Pairing: Japanese Beer
Kanpai! Say 'cheers' with Japan's best beers. Brands like Asahi, Sapporo and Kirin are widely available outside of Japan. For an extra-frosty beverage, tuck glass mugs inside the freezer while you form your onigiri.
Snack Attack: Sweet & Salty Treats
Round out this Japanese-style meal with sweet and salty snacks. You can't go wrong with a generous handful of wasabi peas, rice crackers, Pocky sticks or Koala's March cookies.
Movie Night: Japanese Films to Watch Tonight
Grab your duvet, grab your bento box of onigiri, and settle in for a Studio Ghibli movie marathon. Whimsical favorites like Spirited Away, My Neighbor Totoro, and Kiki's Delivery Service (my childhood favorite) should all make the queue.

Rebecca Leigh
Rebecca writes about furniture design and luxury interiors. A veteran digital nomad, she currently resides between Portugal and New Zealand. Find her on Instagram at @rebecca_dangler.
See all posts by Rebecca Leigh →