State by State
Just Grubbin Series: The Spicy Belly
Brothers Jimmy and Jason Mills have fused Jamaican & Asian Cuisine resulting in a spectacularly unique dining experience.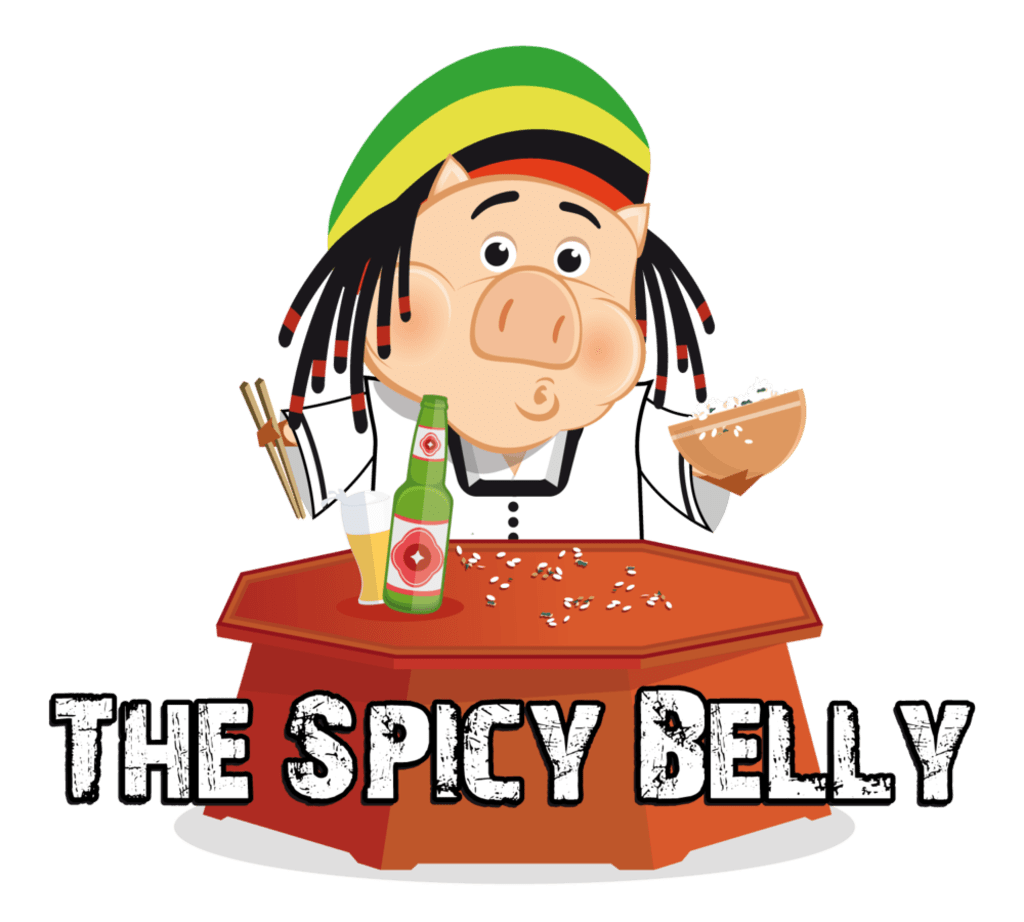 **The JG team of Lauren, Mo, and our newest blogger/social media director Ant aka "Young Thumbs" made the trip to Manayunk to indulge in one of Philadelphia's newest dining hot spots. Here's Mo's recap of our night and experience.**
All I need is two words to describe the most amazing fusion I've experienced in recent memory. Two words just two words... Spicy Belly! The Roxborough residents Chef Jimmy and Jason Mill's (originally from NYC) are the owners and they definitely bring their uniquely refreshing vision to the cities ever growing food landscape. Simply put, the custom from scratch menu and hand crafted cocktail concoctions from "The Spicy Brothers" are fucking... addicting and Ccntagious!!! (Let me settle down and take a deep breath, got a tad excited thinking about it.) Now before you ask; what the hell is going on in the kitchen of their home (yes Chef Jimmy lives upstairs, basically my dream) seeing that Jamaican/Asian fusion isn't the most common combination you'll find... let me break it down for ya. Coming from a multi-cultural background, a South Korean mother and Jamaican father, it only makes sense that the self taught chef would open a restaurant showcasing the cuisine and background he was raised on.
Chef Jimmy Mills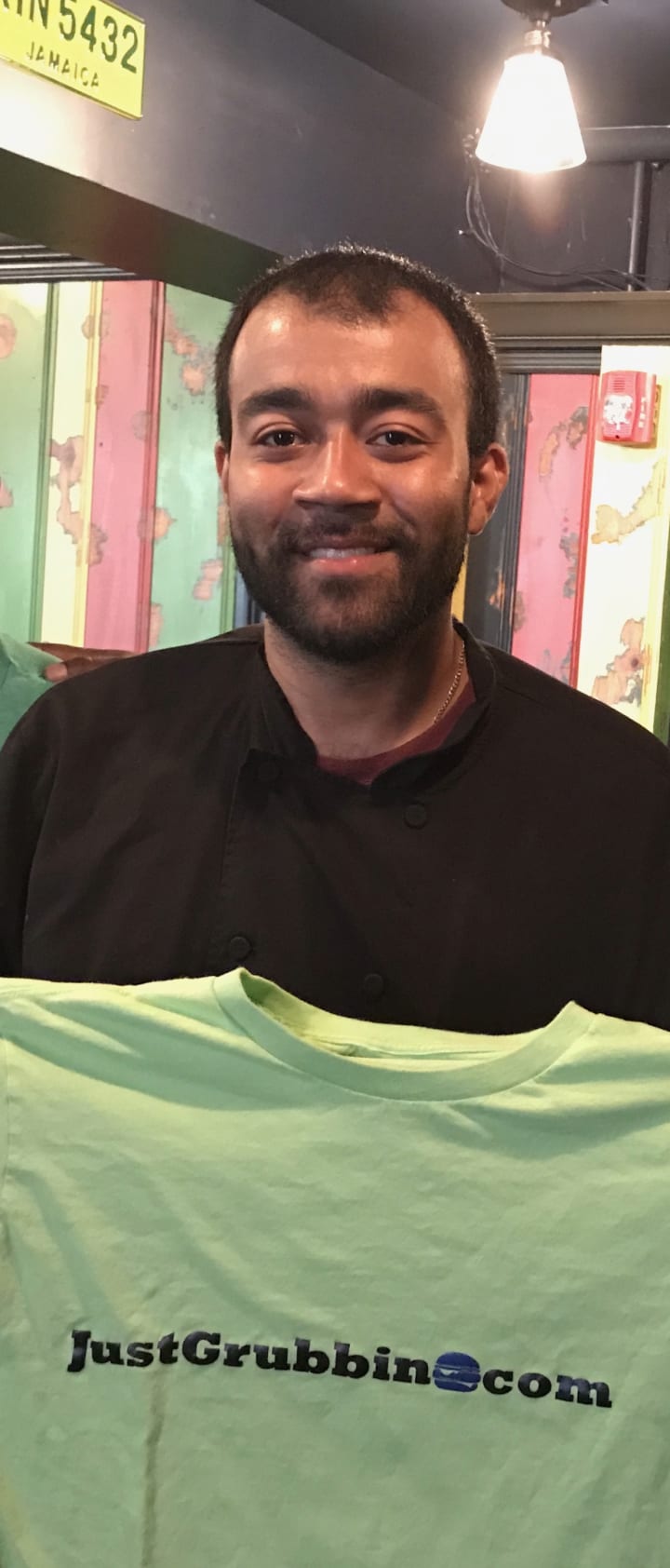 Jamaican-Korean fusion isn't something you will find everywhere, but it does it exist, and Just Grubbin is more than ecstatic that we got to experience it first hand. We were extended a special invitation to try out some dishes and specialty drinks on a Friday evening, needless to say we jumped at the opportunity. Located in the beautiful Manayunk section of Philadelphia, this little gem offers outdoor seating, front and back dining areas, and a full bar. I would suggest asking to sit in the back if you would like to get a glimpse of the phenomenal staff at work in their semi open kitchen.
The Spicy Belly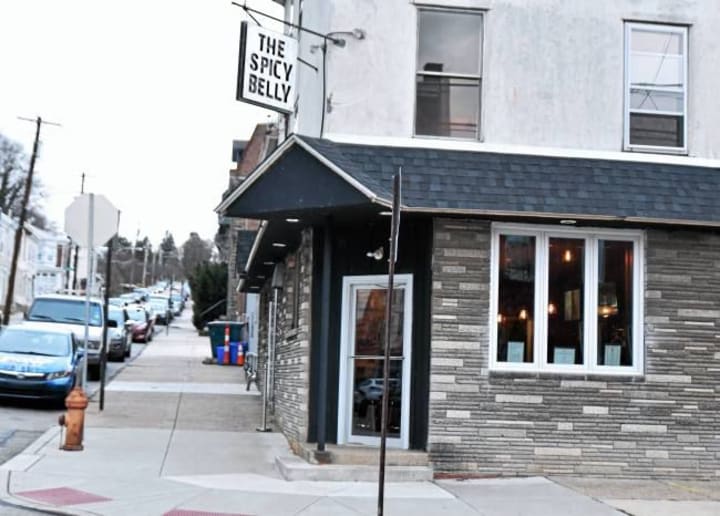 We arrived slightly buzzed, I mean this is Just Grubbin we're talking about, and we were seated in the back dining area. Chef Jimmy came out to chop it up with us and gave us some of his food and drink recommendations, which we took him up on. Let me not forget to mention our server who was more than knowledgeable of the menu and was graciously patient with our rambunctious squad. When our apps came out, she explained all of our selections and their accompaniments in detail. We all know good help is hard to find, so shout out to her for the impeccable service. I'm so used to getting below par servers in my foodie journies so this was refreshing, but I digress; let's get to whats important here. The food.
To start they came out with an age old Korean tradition, Banchan. This is basically side dishes given to you for free to prepare your palate for the taste de force that awaits you. It included some dope ass japchae, muchim, and an assorted pickled veg. I decided to mix the perfectly sautéed glass noodles and veg (japchae) with the nicely seasoned muchim (seaweed). The end result was me resisting every urge to literally lick the bowl clean in fear of public embarrassment, and that still barely stopped me. These side dishes were like food pop art with all the alluring colors and textures just begging you to taste them.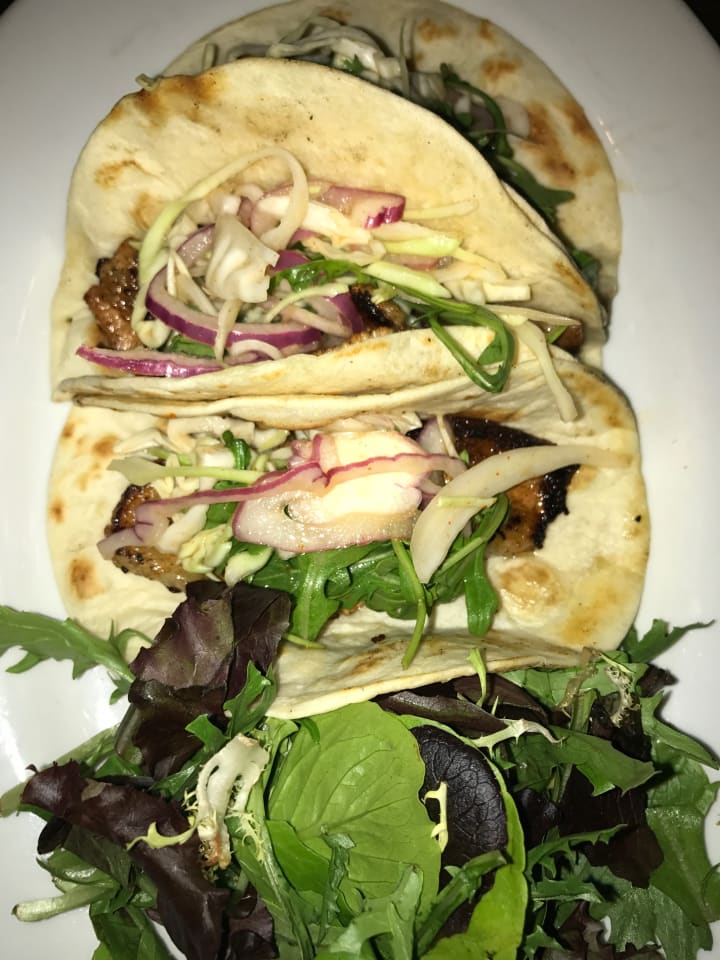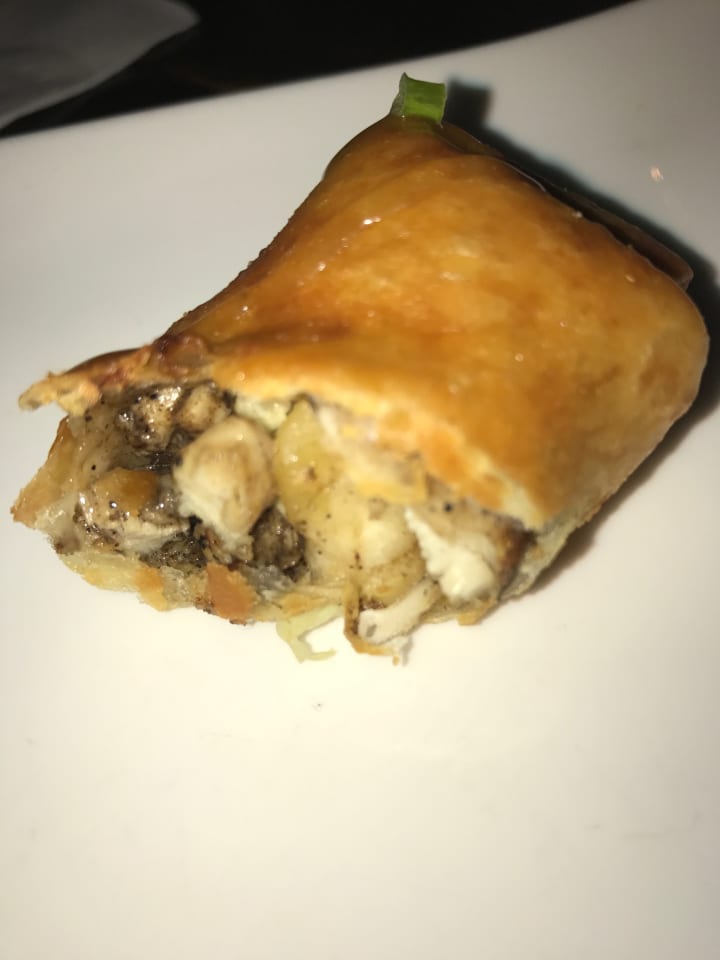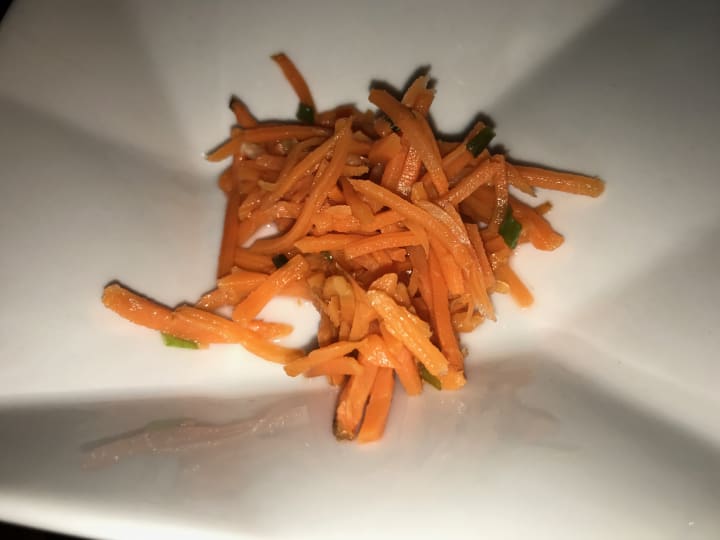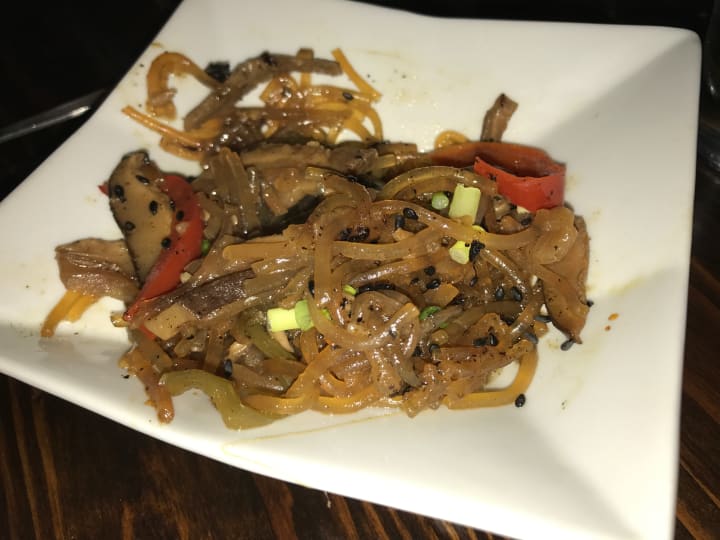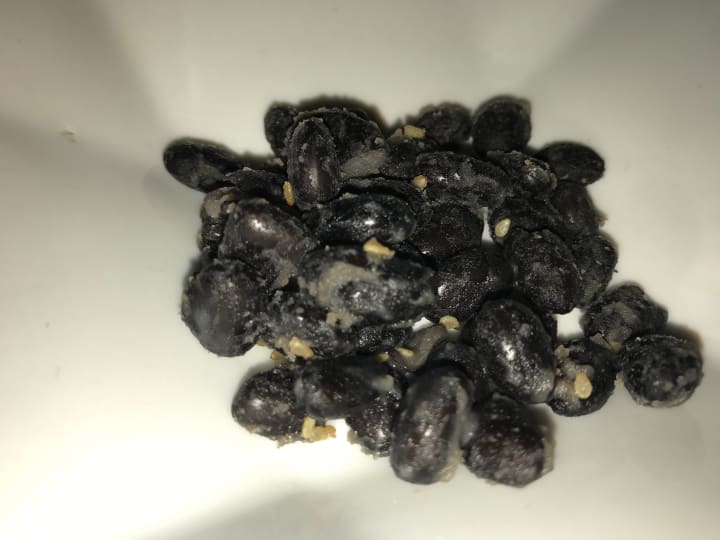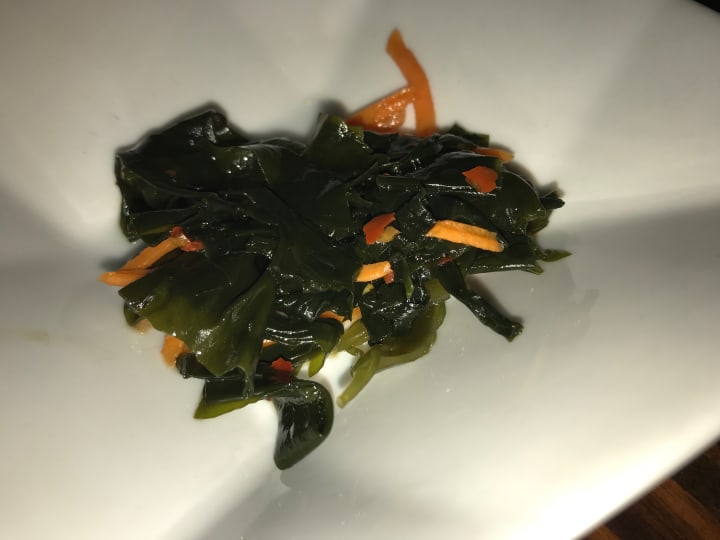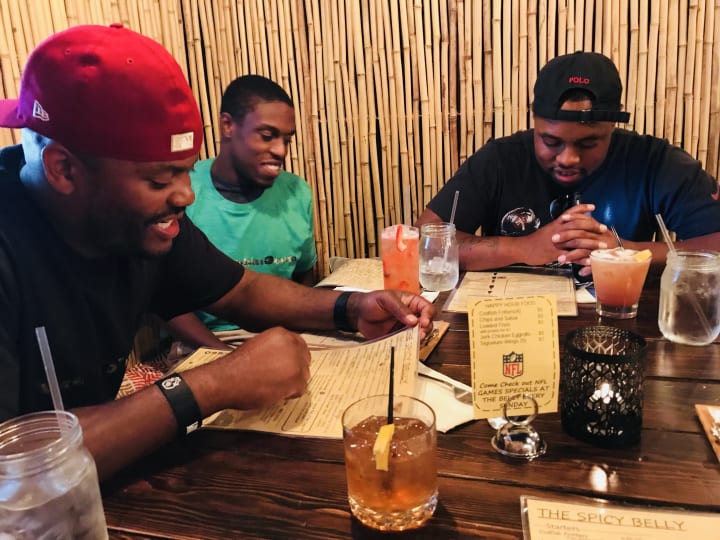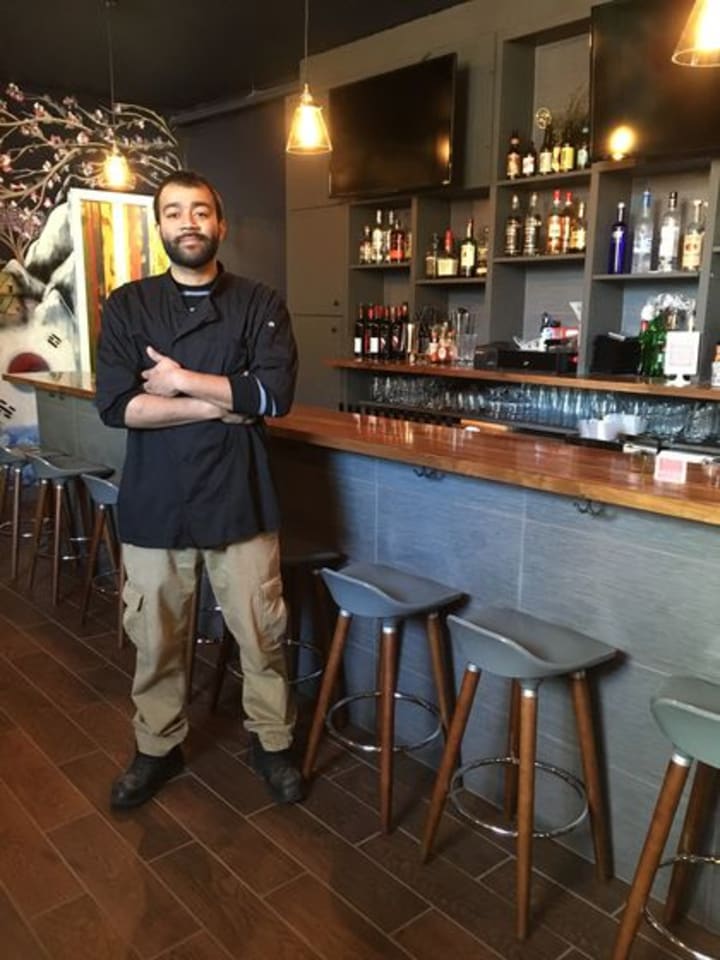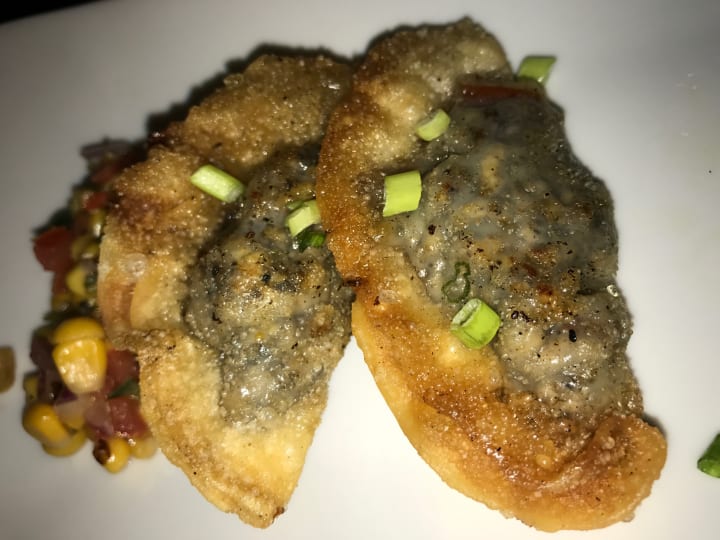 Seoul Wings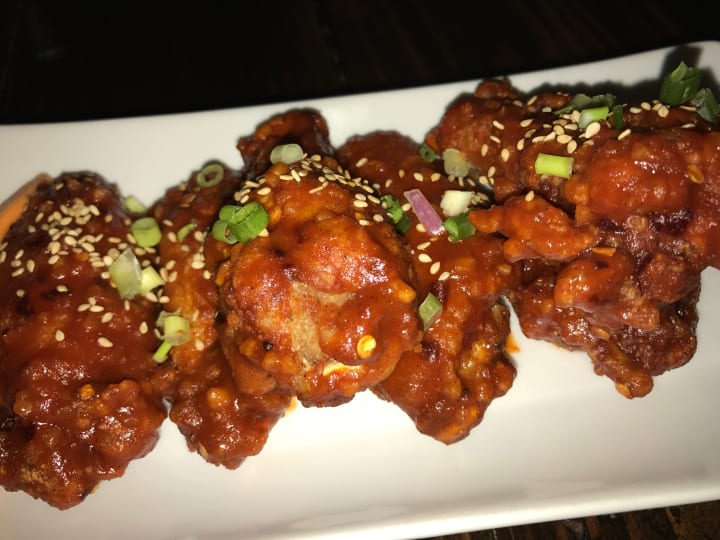 Jerk Chicken Egg Rolls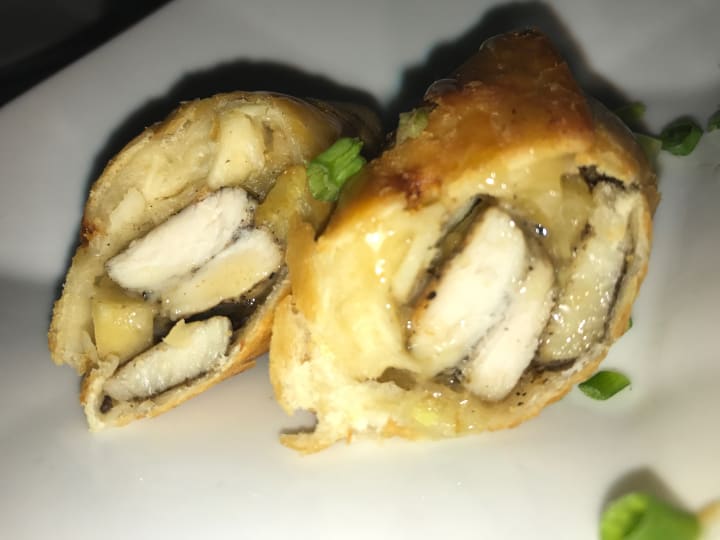 Finally, yes I know, you're probably wondering if we ever made it to the entrees. Of course we did, well kind of, we ordered three different kinds of tacos, the Fusion Burger, and a beef bulgogi cheesesteak. The K-town tacos (pork belly, arugula, pineapple, kimchi slaw) played on the taste buds like a New Edition reunion concert, "Iffff it issnntttt love!"
The Fusion Burger consisted of dry jerk rub, spicy pork belly, homemade slaw, brioche bun, and cilantro sea-salted fries. Lauren ate it so fast that I didn't even get to try a bite of it but from the smile on his face and the overall satisfaction written all over his body I could tell it was spectacular. The smoked jerk chicken taco (cabbage slaw, spicy avocado sauce) was hittin like a Metro Boomin track, if Chef Jimmy don't trust you Imma... you know how it goes. The BBQ seitan tacos (arugula, kimchi slaw, sesame seed) were so in pocket that Tom Brady would be peanut butter and jealous. If you aren't familiar with seitan, it's commonly referred to as "wheat meat" or "veggie beef," so all you vegans may rejoice in knowing you have a delicious friend in The Spicy Belly.
K-Town Tacos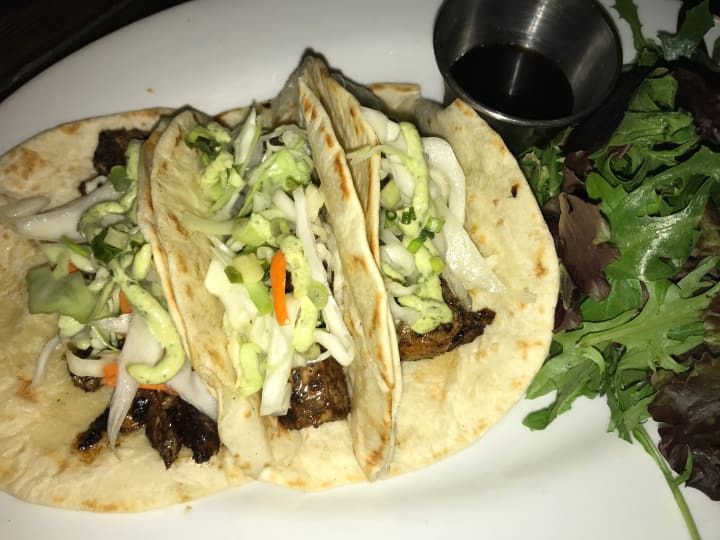 All of this infectious fusion was washed down with cocktails from owner Jason Mills stunning drink menu. I went with the Rasta Punch, the mix of Bacardi white rum, coconut rum, and fruit juice was a revelation. I could've easily put those down by the liter, but that wouldn't be very responsible, so once again restraint reared its ugly head. My cohorts were prone to the Rising Sun, and judging by all the empty glasses I'm pretty sure we were all on the same page. We also had a sampling of their custom rum and it was very very smooth, just like our whole experience.
Jerk Chicken Tacos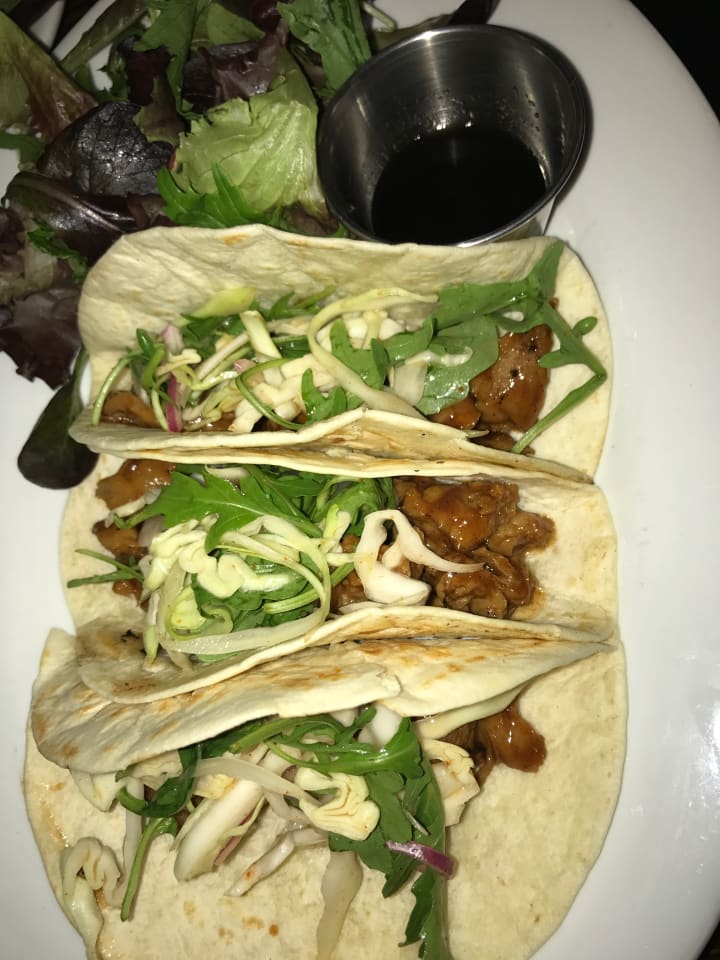 Beef Bulgogi Cheesesteak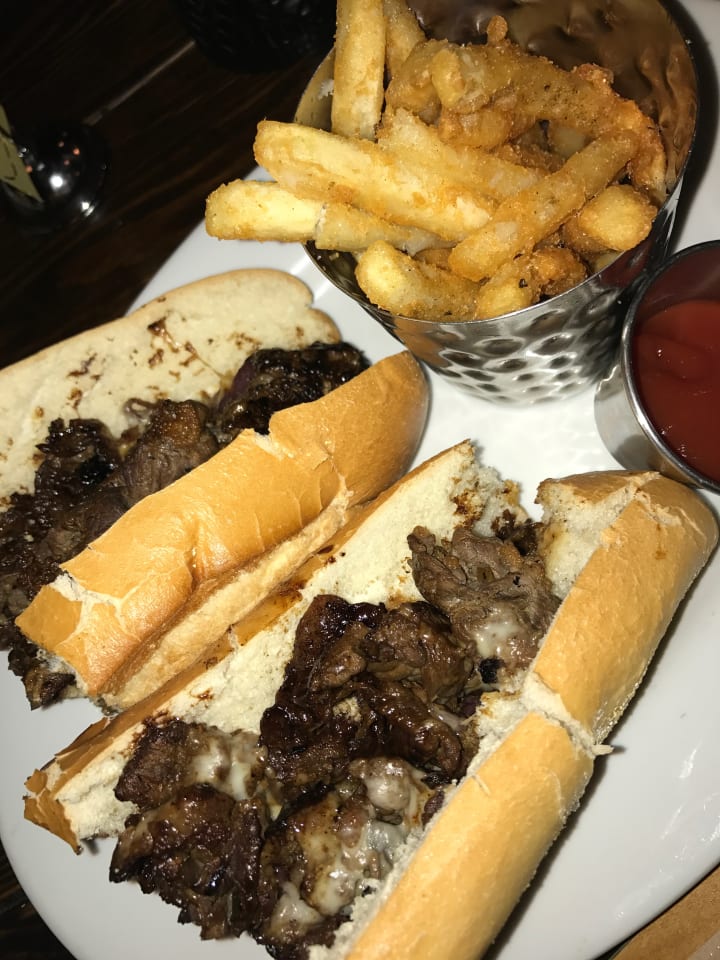 With a belly full of food and a vape pen full of THC oil, that usually means it's time for our exit. Everything about The Spicy Belly was remarkable, from the moment we were greeted until the last bite of food was devoured we were treated like family. That's a mark of a good restaurant and it's a mark a lot of establishments miss time and time again. The only regrets I felt leaving were that I didn't order a beef patty, really wtf was i thinking? I also wanted almost everything on their brunch menu, but hey I guess that just means we have our excuse to come back.
Fusion Burger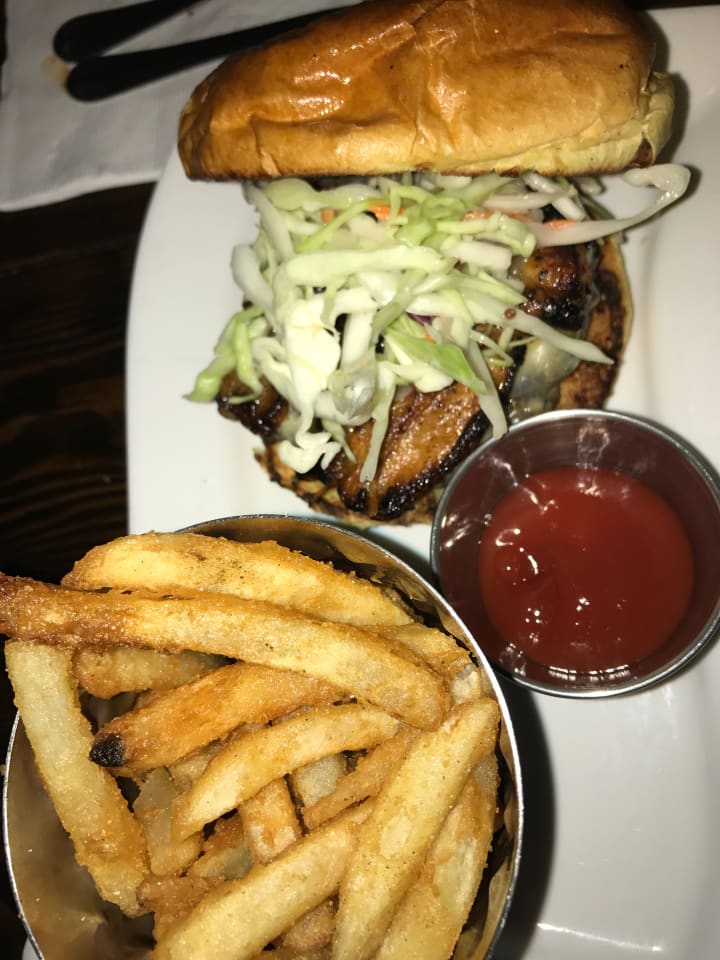 If you enjoyed this make sure to check out more posts from the Just Grubbin team here!