Interesting Things to Know About Girl Scout Cookies
Girl Scout Cookies are popular, but there are some things people still don't know about them.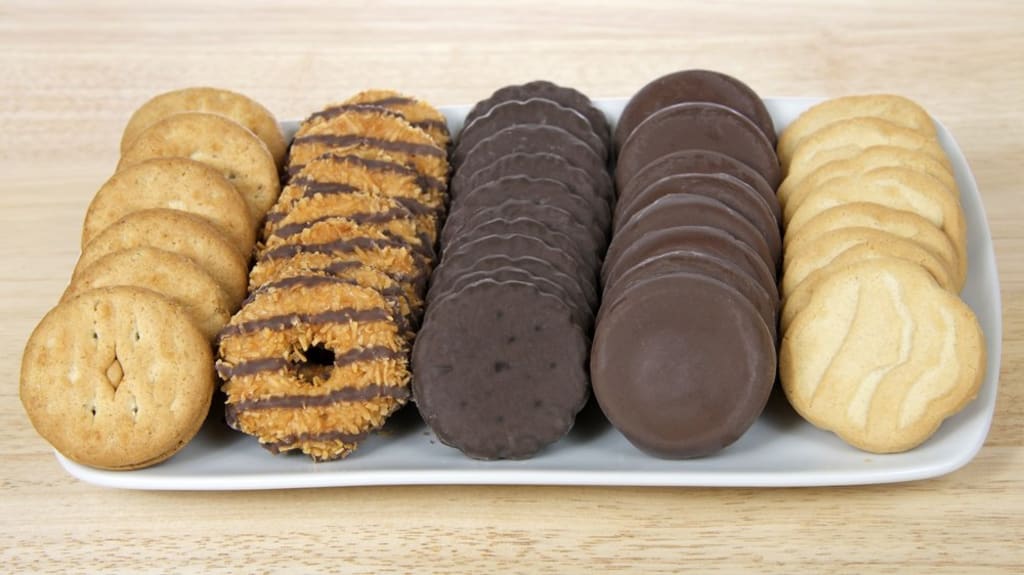 You cannot purchase the popular Girl Scout Cookies in grocery stores. You cannot buy them from Amazon, Target, Walmart, or any other store. Not only that but the cookies are not sold throughout the years. The cookies are usually sold only from January through April. During that short period of time, more than 1 million girls sell over 200 million packages of cookies and raise over $800 million.
The cookies are sold only by Girl Scouts in the United States to raise funds to support their organization including councils and individual troops. The sale of the cookies raises money to teach Girl Scouts valuable entrepreneurial skills that include financial literacy, money management, planning, teamwork, organization, communication, goal setting, decision making, and business management. About 52 percent of women entrepreneurs were Girl Scouts when they were younger.
The first known cookie sales by an individual Girl Scout unit were by the Mistletoe Troop in Muskogee, Oklahoma, in December 1917 at their local high school as a service project for girls. At that time, the girls had to make the cookie themselves with the help of their mothers. Sugar cookies were the only flavor available and were sold in the school's cafeteria.
Girl Scout Cookies are usually sold by the scouts when they go door to door. The girls can also have fundraisers through their schools and communities. Cookies can now be sold online through a personalized web page on Digital Cookie 2.0. The sale of the cookies is the largest annual fundraiser in the world dedicated only for members of the Girl Scouts.
Most Popular Girl Scout Cookies
There are several flavors of the popular cookies available today. Thin Mints seem to be most people's favorite and amounts to about 25 percent of all boxes sold. The crispy chocolate-coated cookie was first introduced by the Girl Scouts in 1939 and has big hit since 1951. Thin Mints popularity is followed by Samoas and Tagalongs.
Girl Scout Cookies Are Not the Same Everywhere
The recipe for Girl Scout Cookies depends on where you live. There are two distinct recipes for each cookie because there are two different bakeries.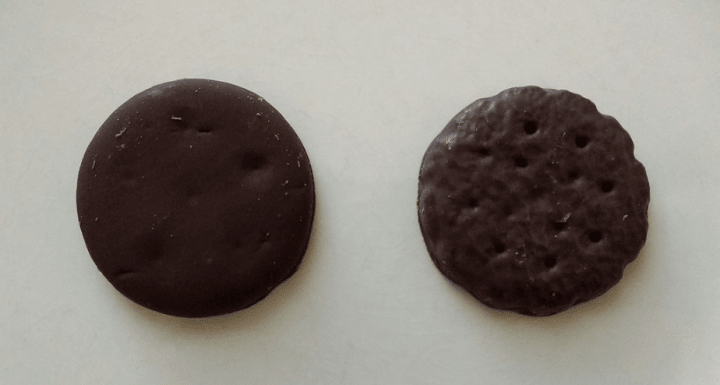 Little Brownie Bakers is based in Louisville, Kentucky, and ABC Bakers is located in Richmond, Virginia where this writer lives. While both bakeries make the same cookies, they use different recipes. Girl Scout Cookies in Brooklyn, New York are not going to taste the same as cookies purchased in Atlanta, Georgia. They might not even look the same. See in the photo above how the Thin Mint Cookie from Little Brownie Bakers looks different from the one offered by ABC Bakers.
Flavors of Girl Scout Cookies
While you might get to see only a few flavors when a Girl Scout comes to your door, there are at least 28 varieties available for sale. About 48 flavors have been discontinued over the years.
In 2020, the Girl Scouts released a new flavor called Lemon-Ups made by Little Brownie Bakers. If you buy your cookies in an ABC Bakers region, you can't Lemon-Ups, but you can get Lemonades. Both cookies are crisp with a lemony taste.
Profits from the Cookie Sales
The first official Girl Scout cookies were sold in Philadelphia in 1933 for only $0.23 for a box of 44 cookies. A box of cookies today costs about $5 or $6. Don't think the full amount you pay for a box of cookies goes to the organization. The bakery gets from 25 to 35 percent of the profits. The regional council gets 45 to 65 percent to cover programming costs. Only 10 to 20 percent is kept by the local troop that sells the cookies.
Highest Sellers of Girl Scout Cookies
Girl Scouts get more than badges for selling their cookies. They get other recognitions, rewards, and prizes such as stuffed animals, trinkets, coupons, or credits toward Girl Scout camp, activities, or uniforms.
In 1992, Girl Scouts sold 175 million boxes of cookies nationwide. As of 2018, more than 200 million boxes were sold for $800 million.
Elizabeth Brinton sold a record 18,000 boxes of cookies in 1985, and more than 100,000 boxes in her time as a Girl Scout. That's why she is known as the "Cookie Queen." She sold cookies to sitting president Ronald Reagan. She held her record for 29 years. Her record was broken when 12-year-old Katie Francis sold 18,107 boxes in 2014. Then in 2017, Charlotte McCourt, a Girl Scout from New Jersey, sold over 25,000 boxes of cookies.
Most people have eaten Girl Scout cookies at one time or another. Those who don't purchase them for themselves sometimes give a donation so boxes of cookies can be sent to servicemen and women.