Inca Kola Review
There are few beverage companies I can legitimately admire, and even fewer with a flavor as bold as Inca Kola.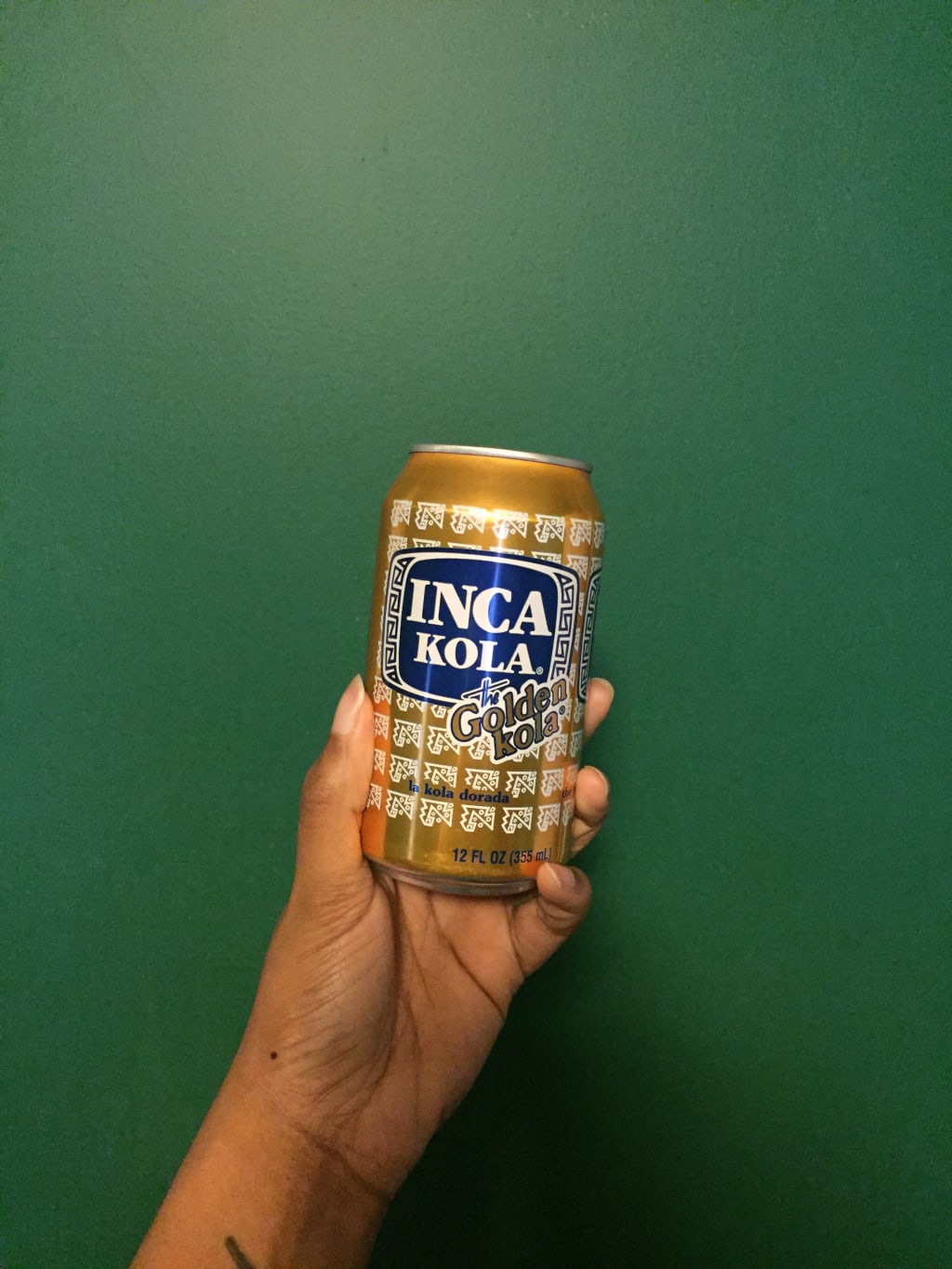 There are few beverage companies I can legitimately admire, and even fewer with a flavor as bold as Inca Kola. I've had champagne colas before, but I had no idea about the rich history of Inca Kola, and how the company went head to head with Coca Cola in an ongoing rivalry that lasted for decades. The drink originated in Peru, and started off as a small family-made beverage. Soon, it grew due to popular demand from its taste and its insanely unique look. In the 80s and 90s, restaurant chains in Peru were swapping out Coke products in favor of Inca Kola. Coca Cola couldn't compete with sales of the beverage, and repeatedly sought to buy out the company. Inca Kola wouldn't budge. Instead, Inca Kola held its ground, forcing Coca Cola to partner with them instead of buying them out. While Inca Kola was never the only Peruvian soda brand, they did become the most popular, and it's still the #1 selling soft drink in Peru.
It's bold and golden yellow, and while some people online likened its look to that of urine, I have more respect for it than that. It looks like liquid gold. It's beautiful and rich, and smells sweet—like cotton candy or bubblegum. The taste is the same...or was at first. After I tried the drink, I looked online to see what other people say it tastes like. There was an array of different answers, ranging from bubblegum, as I had observed, to chamomile or banana. All extremely distinct flavors. How could one drink boast this many different reactions? I looked deeper into the range of compared flavors and was even more confused. How the hell does this happen? Some people taste lemon and ginger in the drink, and if I had to GUESS the flavor without smelling or tasting it, that's probably what I would've guessed. I took more sips and tried to force myself to taste the other flavors. Banana was within reach, but the others? It just wouldn't happen. I started to wonder if its flavor had anything to do with what I ate when I drank it.
So, I tried some different foods. I ate roasted potatoes (with garlic, cumin, lime, cilantro and cayenne). Now we were getting somewhere. It tastes more lemony that way, like the other flavors in the potatoes brought it out. So then I tried something more extreme in lemon flavor, thinking that eating some Lemonheads would bring the lemony taste full circle. No. It didn't. Now it tasted like cream soda. What the FUCK is this??? From there, I went wild. I ate a dark chocolate KitKat, and Inca Kola tasted like banana. I was starting to feel like all these weird flavors were mingling together in my mouth, so I brushed my teeth. By this point, I'm sure you're wondering how deep I'm going to take you into this tasting process. Strap in, we're zooming. I drank a little water to refresh my mouth. There was no way in hell I was somehow mixing toothpaste in with Inca Kola. Who knows what would happen!! So then I ate some rice and refried beans. This was all really spur of the moment, I have to say. It went back to tasting like bubblegum. I felt further and further away from cracking this code, but I felt confident that the flavor of the drink had more to do with what it was combined with, rather than the taste buds of the person who drank it. I went into this experiment thinking that if it tasted like bubblegum to me, it would just continue tasting like bubblegum to me, which clearly isn't the case. This is like, some truly bizarre Willy Wonka type of shit, and I was loving every minute of it. After this, I decided to round it out by eating some jalapeño kettle chips, and Inca Kola tasted like bubblegum again. How the hell?
The main flavor in Inca Kola isn't listed on the bottle, and is rumored to be lemon verbena, which makes the varying tastes of the drink even more confusing. As someone who respects long-kept secrets, I hope I never find out. I enjoyed this wild ride and will do so again.
10/10 Highly recommend. The flavor, the journey, the look are all top notch. I love this drink.