Hydrant Food Hall
Nestled down a historic little blue stone alleyway that is very reminiscent of Melbourne's famous alleyways sits this hidden gem of a cafe.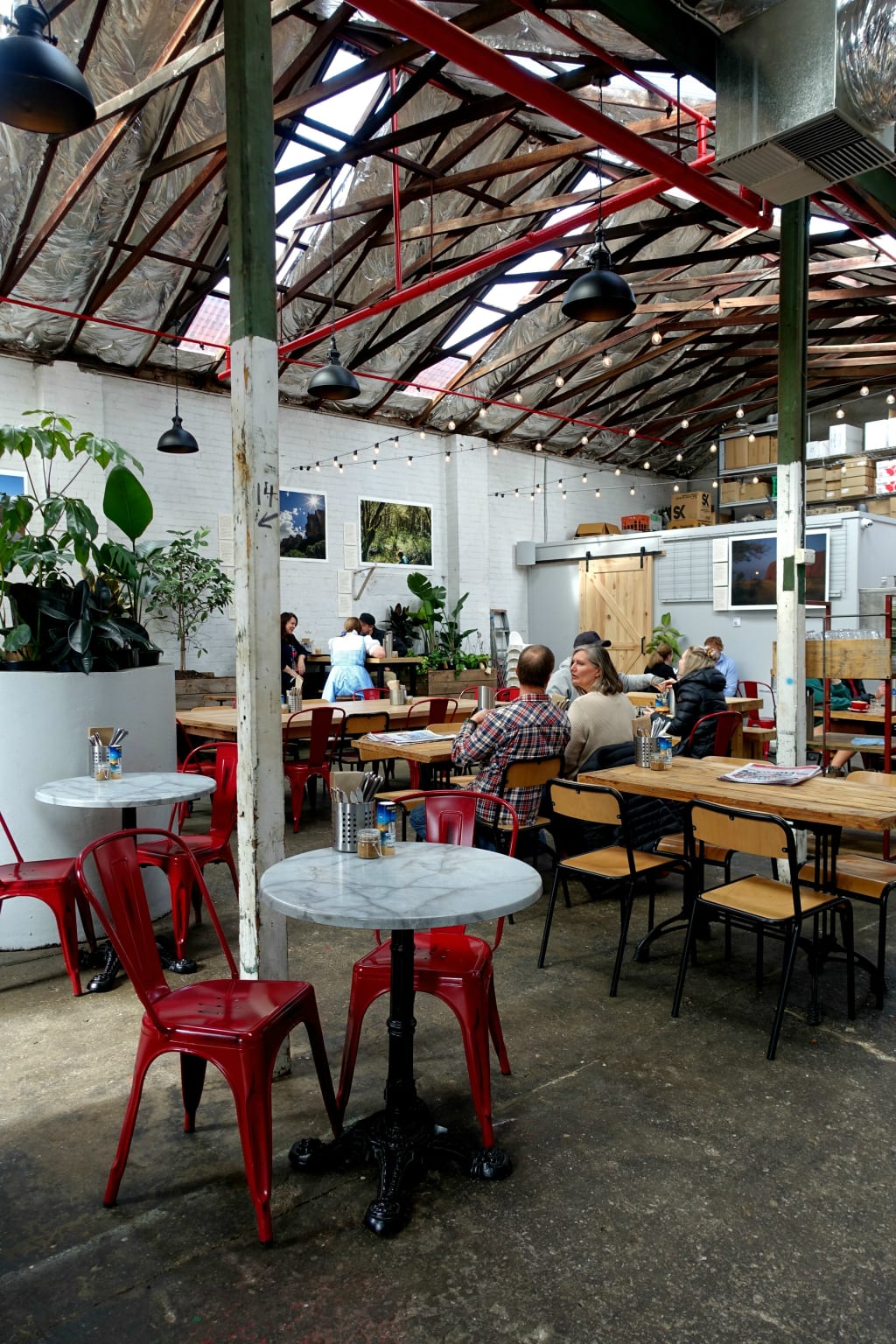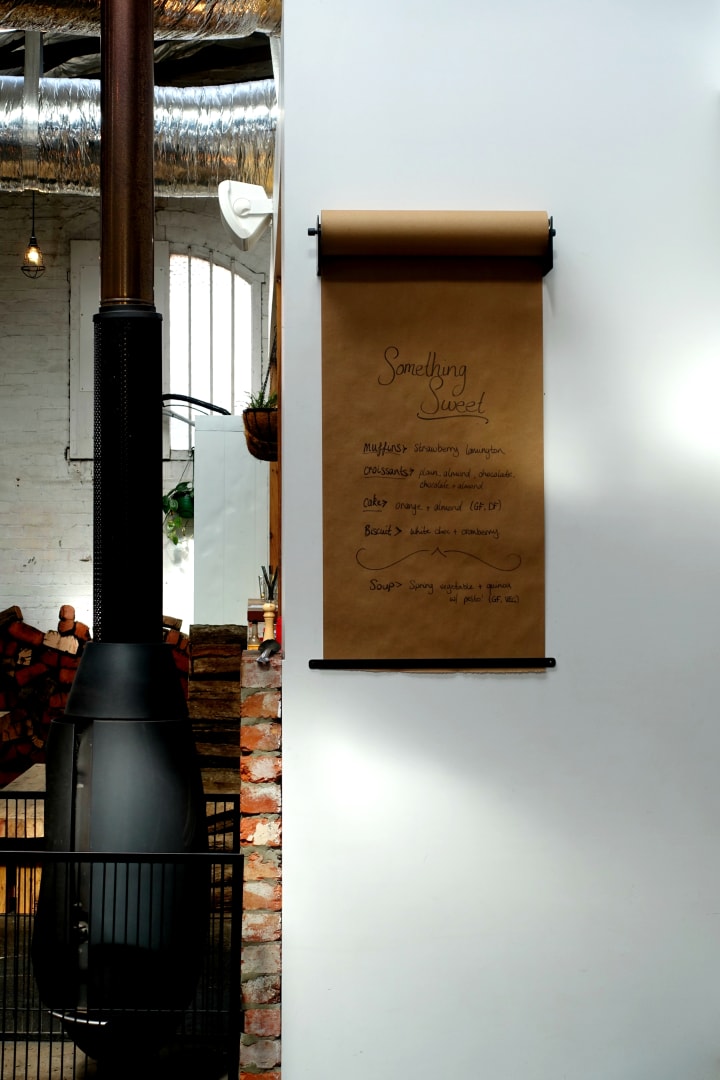 5/5 Dayni Rating
Hydrant Food Hall was a cafe/hall that has been invading my Instagram feed for months on end, All my fellow foodies were swarming to the place, and the photos coming out of this old Fire Hydrant Factory were gorgeous to say the least. So today, when my folks asked me where I wanted to head for lunch… of course I said Hydrant Food Hall!
Nestled down a historic little blue stone alleyway that is very reminiscent of Melbourne's famous alleyways sits this hidden gem of a cafe. As you walk through the door you're greeted by a rustically chic interior, the ventilation tubes and old bright red sprinkler system are exposed in the roof, there's string lights hanging from the ceiling, a small wood fire heater sat next to a large stack of cut up old train sleepers to feed it, and the open kitchen wafts delicious smells through the cafe. Everywhere you look there's something new to see; there's greenery and cement and sheet metal, exposed red brick and shiny tile work, and their specials board is the most ingenious specials board I think I've ever seen! It's simple yet striking and stands out against the stark white wall behind it, and on this particular day, the Ballarat International Foto Biennale had come to The Hyrdrant Food Hall, so gorgeous photos from locations across Australia adorned the old factory walls and gave you even more to ogle over while awaiting your carefully chosen and prepared meals...
So the cafe was everything I expected; after all I had seen many an Instagram photo from this hidden gem of Ballarat, but a pretty venue doesn't always mean stellar food, so I was eager to eat! With their Spring menu only days old, there were sooo many delicious options to choose from. A Coconut, Tapioca and Ginger Parfait, an epic sounding lemon curd, berry, white chocolate & hazelnut French Toast, Spiced Pear and Fig Porridge… but I just couldn't go past the Apple Crumble Pancakes! Being a new menu, I had no idea what to expect, with no Instagram photos to guide me (I'm not ashamed to say that this is a major factor in how I decide what to eat in a new cafe, social media is a very powerful tool), and the moment our waitress, who was sporting some pretty badass tattoos, bought over my plate, I was overjoyed with my decision. As it was placed down in front of me, the three gorgeously fluffy cinnamon pancakes stacked atop of one another jiggled slightly and I could just see the strategically placed pieces of stewed apples in between. A stylish 'swish' of apple-infused custard surrounded my tower of Apple Crumble Pancakes like a moat, and crunchy chunks of fresh made honeycomb and cinnamon crumble were generously sprinkled around the plate. Top it all off with a beautiful quenelle of mascarpone and a spray of pink sugar for a pop of colour, and I just couldn't wait to dig in! Do I even need to tell you that it tasted amazing? Okay, I will anyway, it was DELICIOUS! And now I am pinning to go back and try out the other sweet menu items… that french toast is beckoning to me!
Our Recommendations
I have yet to speak for all of them, but if the Apple Crumble Pancakes are anything to go off, all the above mentioned (French Toast, Parfait and Porridge) will be absolute winners! But I definitely recommend those Apple Crumble Pancakes, they were so gorgeously fluffy! I will be back with more recommendations when I've been back to devour the rest of the menu!