How to travel to Cuba from USA
Step by Step Guide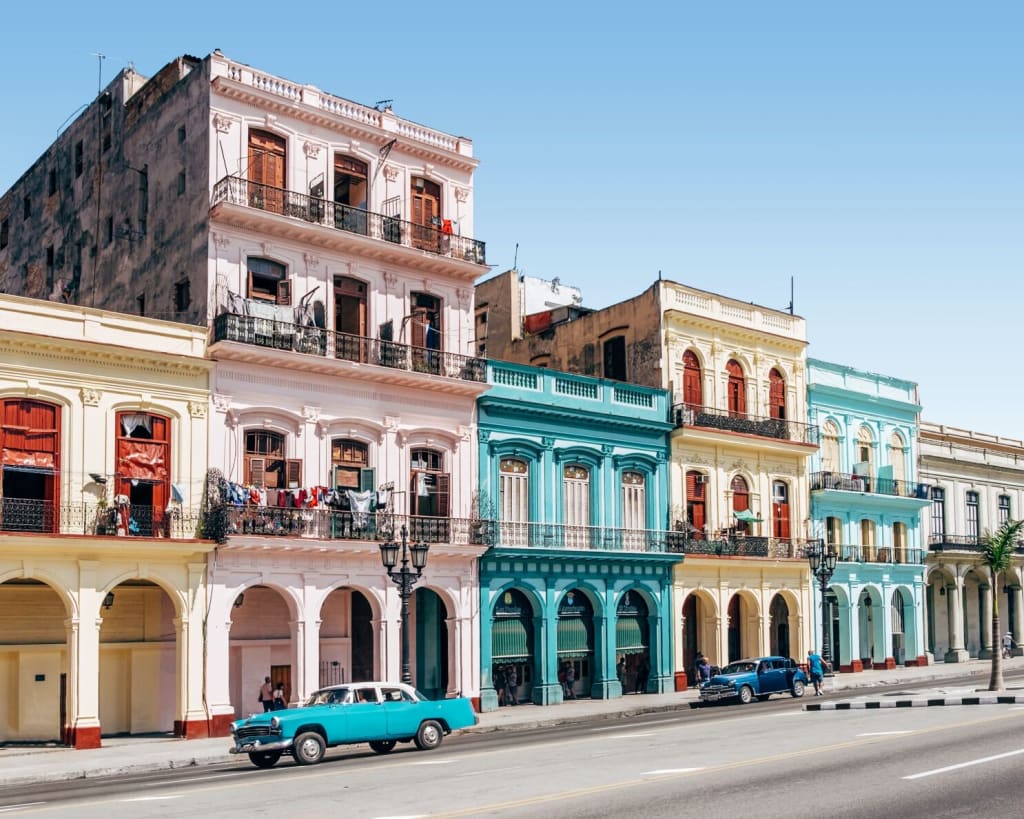 Want to have a beautiful night in Havana?
Or wish to enjoy salsa music at its beaches?
Well if you are a citizen except an American, you can easily fulfill your dream. But if you are an American, here a question arises, Can Americans go to Cuba? If yes then how?
Americans' visit to Cuba is restricted due to 60 years old US – Cuba embargo. However, their relations got much better during the last decade. So, now Americans' visit to Cuba is much easier than ever.
Below article will give you brief information on what problems do Americans face while visiting Cuba, step-by-step guide for tour to Cuba, entry requirements to Cuba, and some tips by which you can make your Cuba trip memorable and affordable.
Problems faced by Americans during their Cuba trip
Major problem faced by the Americans in Cuba is accessing their money. Americans' credit and debit cards do not work in Cuba as they do in other countries.
Another issue is you need to mention specific reason for a trip to Cuba while booking tickets. Tourism simply would not be applicable.
Cuba entry protocols
Things you need to have while landing at Cuba airport include:
• Valid US passport
• Cuba Visa card called tourist card, can be purchased online or directly at the airport.
• Travel insurance for Cuba
• Valid general travel license, among 12 authorized categories.
• Customs and health declaration forms, to determine complete health status of tourist.
Step-by-step guide for Americans
So, here is a step-by-step guide regarding How Americans can travel to Cuba?
1. Choose one of the twelve authoritative methods for Americans visit to Cuba
Americans can travel to Cuba if they mention one of the following authoritative methods as their reason for visiting. These are as follows:
• Family visits
• Journalism
• Official business activities
• Religious work
• Public performances i.e. workshops, seminars, research, etc.
• Exportation, importation of food or medication.
• Activities of private sectors, educational institutions, or research.
• Support for the Cuban people
• Humanitarian projects
• Educational activities and people-to-people travel for regular Americans.
• Certain authorized export transactions.
• Professional Research
2. Book a flight to Cuba
After you have selected an authoritative license for travel.
Book your tickets. You can also book them online using Skyscanner, a flight search engine. This site may provide exciting deals for travel to Cuba.
3. Plan your tour course in Cuba
Your travel route greatly depends on your authorized license. If you choose 'Support for the Cuban People", the route will completely be up to you.
Luckily, events you can enjoy under this license include:
• Visit museums and historical places.
• Eat at locally owned restaurants.
• Take Cuban cooking classes
• Take salsa dance classes.
• Visit a tobacco farm
• Volunteer with a non-profit organization.
4. Book accommodations
Accommodations will be according to your tour course. You can book hotels, resorts, and Casas Particulares. You can check Skyscanner for the latest list.
Beware of Cuba Prohibited Accommodation Sites.
5. Don't spend money on restricted businesses
Although US-Cuba relations have much improved, yet US Treasury does not allow Americans to spend money anywhere in Cuba.
Treasury keeps a list of businesses where Americans cannot spend money. Most of them belong to Cuban military services.
6. Keep your receipt record for at least five years
Although quite often, the US government asks about travel records and receipts in Cuba. So, it is better to keep all the receipts for at least 5 years.
Best ways for Americans to travel to Cuba
• Travel on your own
It is best to travel alone to Cuba if you are fluent in Spanish. But this is possible only under the 'Support for the Cuban People' license.
• People-to-people travel
Americans can plan a Cuba tour independently hosted by a US tour operator and a guide. In this case, all the activities will be planned by them.
• Stay in Casa particulares
These are Cuban version of private houses. These are accommodated by Cuban people who rent out their rooms on daily charges.
These are one of the most comfortable and affordable accommodations for tour purposes. Many of them offer home-cooked breakfast in the morning.
• Eat at Paladares
These are private restaurants owned by Cubans. They offer much variety and a good service. Costs depend on how fancy or down-to-earth the restaurant is.
But overall provide variety of delicious and affordable meals for tourists. On average you have to pay 10-50 dollars per meal at Paladares.
• Ride in private taxis
While traveling, you will find two different types of Taxis in Cuba: State Taxis and Private Taxis (almendrones). Havana is famous for its Almendrones roaming in the streets.
State taxis are owned and operated by Cuban government. While private Taxis are owned by private drivers and are more colorful. You will enjoy traveling in Almendrones.
• Support local business
If you are traveling under the 'Support to Cuban People', you need to support local businesses. These include staying at Casa Particulares, dinig at Paladares, taking salsa dance classes and music by local artisits.
Conclusion
It's been a long to US-Cuba embargo. During recent years, Americans entry was banned but now the situation has changed. By following the above rules and regulations, Americans can easily travel to Cuba.
Even they can enjoy Cuba's most famous aspects like cigars, salsa dance, almendrones etc. So as an American, you just need to support the Cuban people during your travel, then everything will be fine. Best of luck for your tour to Cuba.
Frequently asked questions
1. Is Cuba travel ban?
No, until you come under 12 authorized categories of Cuba travel, you are welcomed.
2. Are you allowed to bring Cuban-origin products to America?
No, there are certain limitations by which you cannot bring Cuban-origin products like cigars and alcohol to America.
3. Can you stay in hotels in Cuba?
As an American, you are allowed to stay in private rooms only, not in any hotel under the government sector.
4. Why can't American go to Cuba?
In the 1960s, an embargo was signed between US and Cuban on the issue regarding nationality of oil fields. After that all the export-import was prohibited to Cuba by America except for food and medication.
About the Creator
hi there readers,
I am here with some interesting content you would like to read in your free time. My content is about health, beauty, food, and Nutrition. I will help you out in getting accurate and unique content for your websites.
Reader insights
Be the first to share your insights about this piece.
Add your insights