How to Eat More Consciously, for You and the Planet
Thinking more critically about where your nutrition comes from.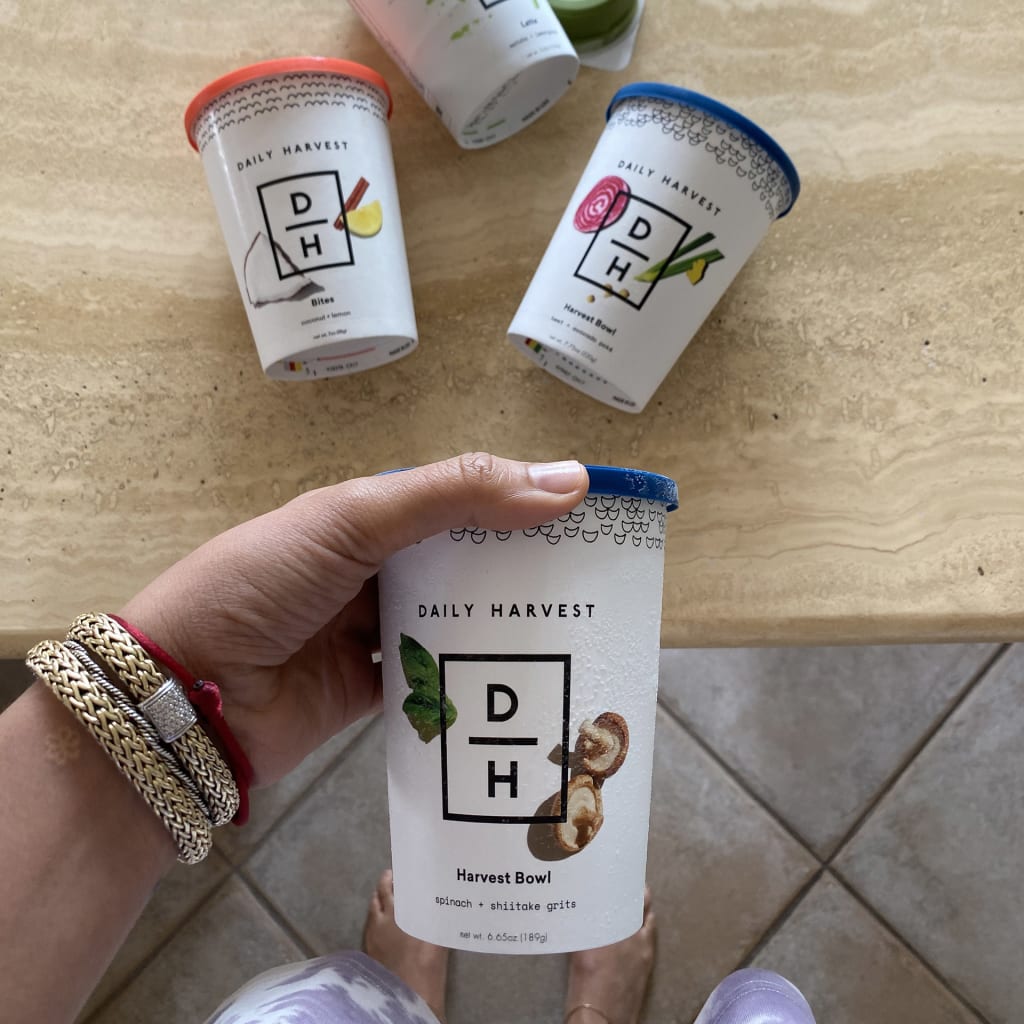 I have always known that food is mood. I have always been aware that what I put in my body results in what comes out of my body. Along my health journey I have also realized, like many of us, that whole and natural foods make me feel the best, and keep me smiling. Whole and natural foods are those that come from the earth and are not processed.
Now, as a holistic nutritionist, I know that food from our earth is here for a reason. Us earth-dwellers are also a part of the earth, so what else would be better fuel for us than earth-derived foods? That is why I have made it my mission to make eating in the most nourishing, natural way as simple as possible, the way it should be. Here are a few questions to keep in mind to help you consume in a mindful way; a good trick is to ask yourself how, what, and where.
Think about how you're consuming.
There are a few pieces to this question of "how": What are your consumption habits? How is the food that you choose to consume made available to you? Do you have a plan or routine for your nutrition that you like to stick to? In other words, we all have a pattern of behavior involving our food and how we obtain it—so how has that pattern formed for you in your life?
If you feel like your nutrition hasn't yet fallen into a pattern or routine, or you could use a little guidance in forming a routine around food, a delivery plan option is probably a great choice for you. Daily Harvest is one of my favorite food delivery plans. They deliver pre-portioned food built on fruits and vegetables directly to your door. Choose from more than 65 different options like smoothies, soups, oats and more directly to your home; the cups are full of fruits and vegetables and only take minutes to prepare, so they can help you maintain a level of routine around your food without having to plan too much ahead of time. I always have a stash of my favorite smoothie (the Acai + Cherry) in my freezer for when I need a little help getting my routine back on track.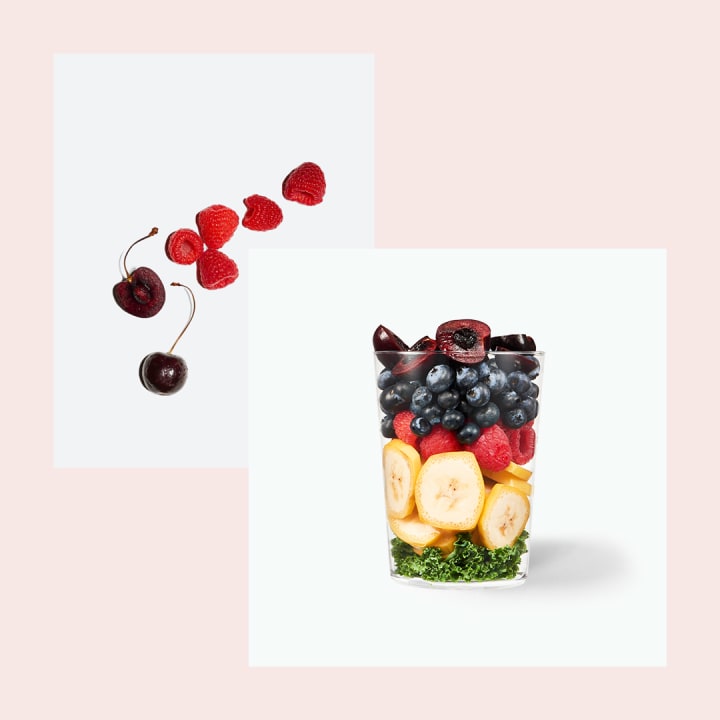 It's more than just the convenience of having nutrition at the ready, though. I think that the serving sizes of the Daily Harvest smoothies and bowls are incredibly mindful. They're packed full of just enough nutrients to keep you feeling satisfied without encouraging you to overeat or get sluggish like you might after a huge, dense lunch. Having the proper serving size measured out for you (by nutritionists who help develop their recipes!) is another great way to be sure you're staying on track and eating mindfully without structuring your day around planning or measuring out your food.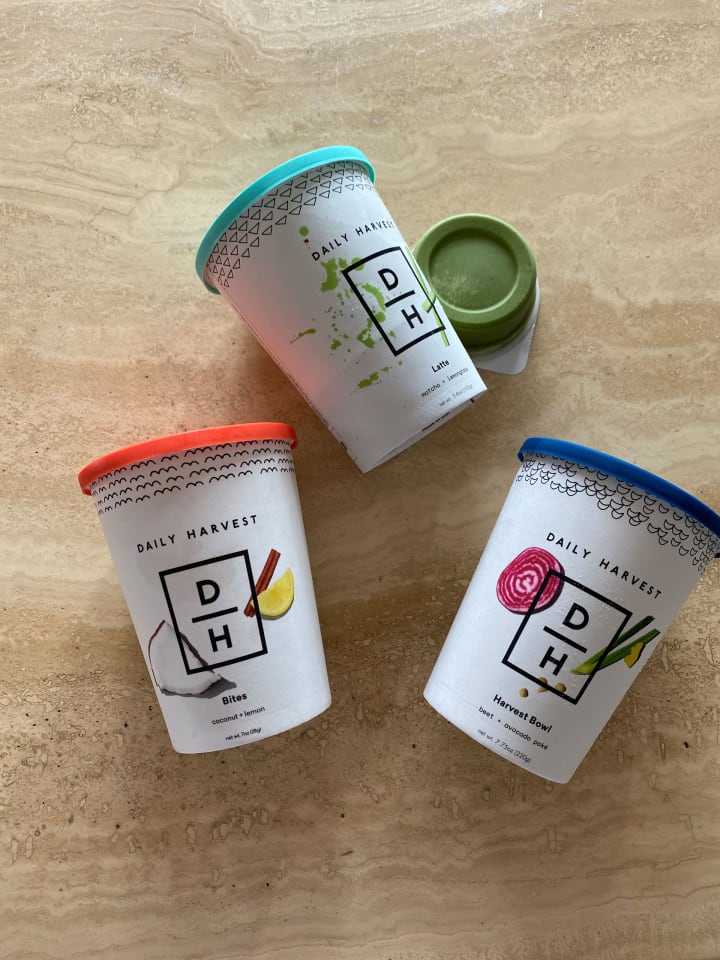 And speaking of mindfulness, it's extremely important to keep in mind ways in which we can avoid food waste. Food waste is a huge issue in the US, and is often a direct result of mindless consumption. It's estimated that as much as 40% of all food in the United States is wasted, and these levels of waste have far reaching impacts. Huge amounts of land, water, labor, and emissions go into producing all that food that ends up in landfills, creating a cycle of output and waste that we should all be more conscious of putting an end to. With busy schedules, we sometimes find ourselves throwing out produce that we didn't use, and unintentionally contribute to this growing waste. Here's where Daily Harvest can help—since everything is frozen, you don't have to worry about wasting your fruits and vegetables. What you buy is what you'll consume. You're getting healthy and hearty foods that ultimately help avoid food waste—a double win!
Think about what you're consuming.
Ingredients are the first thing I look at and urge my clients to look at when making food choices: the simpler, the better. Let's talk frozen fruits and veggies for a moment. Many are under the impression that eating frozen veggies is "bad" because they may not be as nutrient-dense as fresh produce, but the reality is that vegetables that are frozen at the peak of ripeness can actually retain more vitamins and minerals than fresh produce you find in your local grocery store. Daily Harvest works directly with farms to source the best fruits and vegetables, and then freeze them within hours of being harvested to lock in peak season nourishment and flavor. I always tell clients to focus on eating nourishing foods first and foremost, rather than whether they are frozen or fresh—as long as your frozen fruits or vegetables are coming from somewhere you trust it won't end up making a difference in your nutrition.
Another huge plus about sometimes opting for frozen veggies and fruits is that there's way less of a chance of having some of your fresh produce go bad and then having to throw it away! Let's say you know you have a week ahead of you where you are going to be doing lots of eating out. Rather than going to the grocery store and guessing what produce you will use up or not, having a few Daily Harvest soups in your freezer can ensure you won't waste fresh produce if you do end up eating out most of the time that week. My personal favorite is the Sweet Potato + Miso Puree.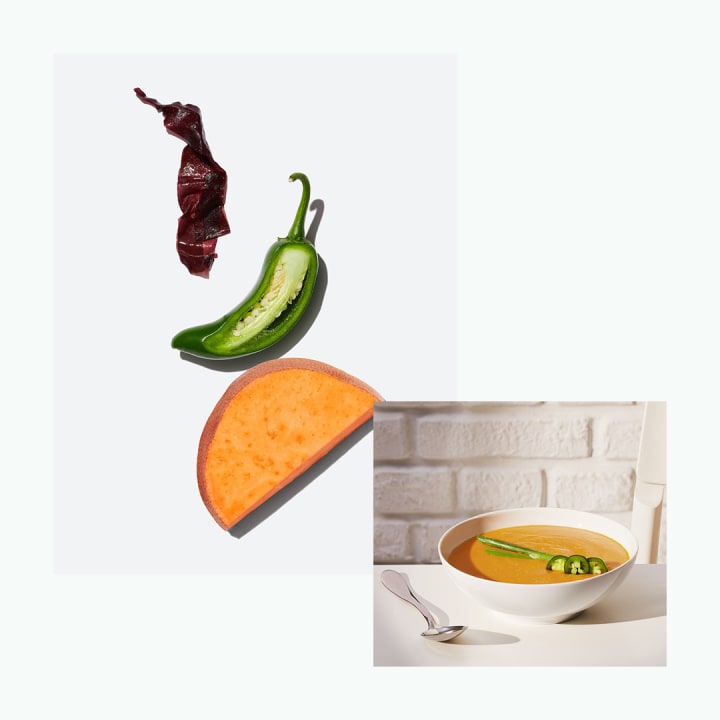 I also recommend that clients have some Daily Harvest stored in the freezer as what I like to call a "go-to option." Coming up with different nourishing meals can seem like a lot of work, which sometimes drives people away from even trying—stopping by your local coffee shop and grabbing a quick croissant starts to sound like a much better option, but is it really? Set yourself up for success in your journey to nutritious meals with Daily Harvest and make it your go-to meal without the stress of having to think about it too much. You can trust that you're getting the nutrients you need and their multiple options make it easy to keep it different and more enjoyable.
Think about where your food comes from.
Lastly, I want us all to start thinking a bit more about a topic near and dear to my heart: Farming. I truly believe farming is the most important work out there; without farmers, we wouldn't have the food we eat every day. But especially in America, farming is becoming more industrialized and impersonal, and it can be hard to distinguish sometimes whether your foods are coming from a farm or a factory. That's why I believe it's so important to support the farmers who are doing it right.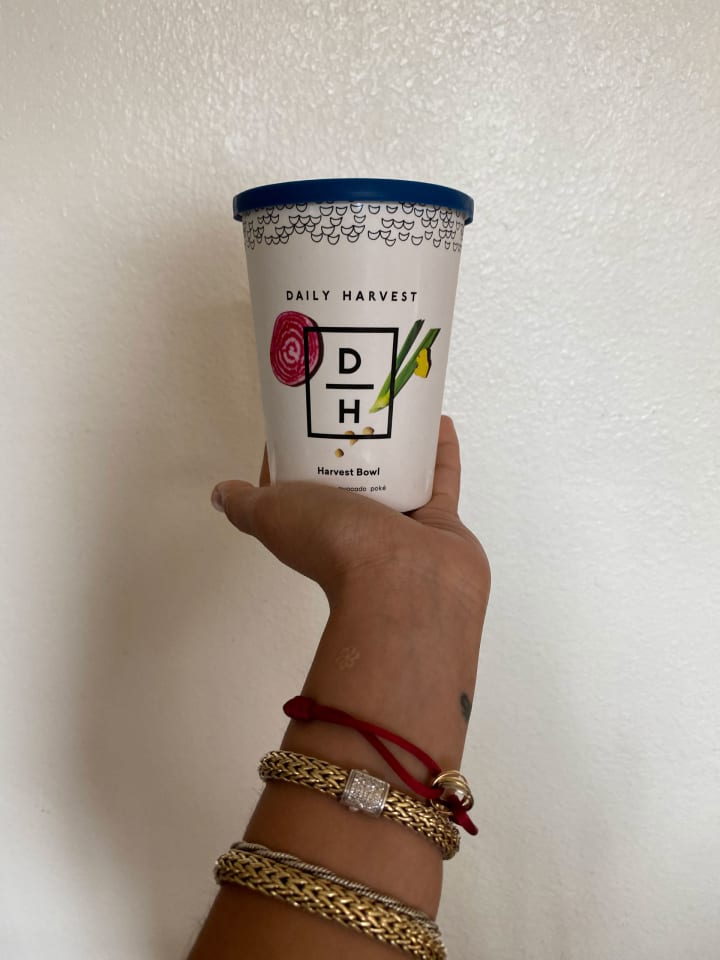 Daily Harvest does just that. They partner with transitioning farms that are in the process of moving to organic—farms that now are switching to growing in an organic, pesticide-free way still have support as they make the transition. It can be difficult or discouraging for farms to undergo the process of moving towards organic because it can be much costlier and more time consuming, but it'd be worth it for all of us in the long run if more farms would be willing to take the step. By having companies like Daily Harvest see the best in these farms, it can spark a change in the industry that can incentivize more farms to move towards organic—the healthiest option for our planet and our bodies.
I truly stand behind the notion that if we take a mindful approach to eating, it not only impacts the way we feel about our relationship with food and our bodies—it can help us do good in all other aspects of our lives, and ultimately for the planet. If you're looking to form new habits this year that help you transition to a more sustainable, more conscious, less wasteful lifestyle, a plan like Daily Harvest can help get you moving in that direction. And making the decision to embark on a healthier, natural, more sustainable path is the crucial first step.