How I spent my #PancakeDay2020
"Shrove Tuesday?"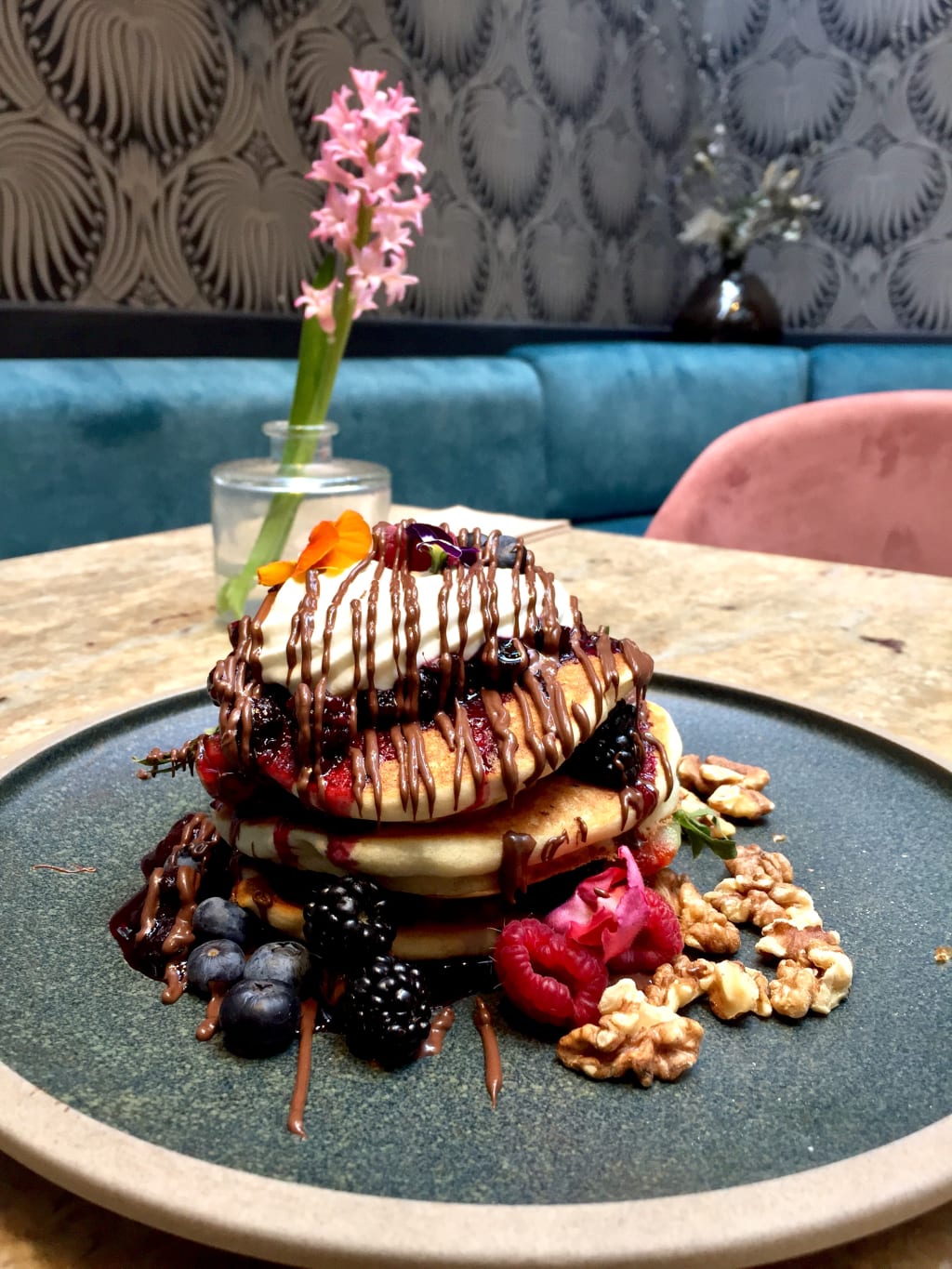 The L-Me Special 'Everything Stack' exclusively at SIX Brighton
When I first moved to England 9 years ago for medical school, I never seemed to understand the incredibly popular 'Pancake Day' that happened on a Tuesday. It later occurred to me by way of my Half-English, Hal-American Cambridge raised best friend (to this day) Philip that informed me about the significance stemming from 'Shrove Tuesday'. Historic UK describes this beloved day as. " the traditional feast day before the start of Lent on Ash Wednesday. Lent – the 40 days leading up to Easter – was traditionally a time of fasting and on Shrove Tuesday, Anglo-Saxon Christians went to confession and were "shriven" (absolved from their sins). Thus, prior to their physical fast from that which they're giving up for 40 days and they essentially "pigged-out" on this particular Tuesday.
Back from that quick detour, I explain to you my love for breakfast, chocolate and carbs but more importantly I outline why I choose to eat this particular meal from a restaurant that means so much to me - SIX Brighton.
As I just stated, there's no one that enjoys the morning hours like myself. I love everything about it, the crisp air, the silence, the odd car whizzing by and most importantly the incredible breakfast spreads we usually put on. Maybe that's my family only, but it was such an important pillar of my childhood and I've carried it with me ever since! Here's something not many people know; however, I MUST eat something with chocolate or chocolate forward for breakfast (and it cannot be the drink portion) - that's usually a premium, full-bodied single-origin Kenyan Coffee. So for an entire day to be dedicated to my favourite meal of the day means I can eat breakfast 3 times a day for one day in the year and no one can judge me.
I'm, sure you never clicked on this story to hear about my obsession with mornings dubbed 'witch-hunting' hours by my mother due to the 3 AM start I have had for the last 12 years. You clicked on this story may be due to the beautiful picture of the lovely pancakes I just finished consuming moments earlier.
Well, let me start with how the day began; I went to my studio like any other morning to record my daily morning show. Thereafter, I made my down to Western Road to get my weekly dose of #TheEverythingStack it's a stack of fluffy, well-balanced, irresistible American-style pancakes layered with a berry compote in between each pancake, winter berries, garnished with whipped cream and Nutella and a serving of walnuts. This beautiful plate was made by Spanish native in-house chef Ainhoa (follow her on Instagram @perraflauta). A chef with immaculate attention to detail, an eye for presentation, delivering well-balanced flavours but most importantly seasonally sourced, local, fresh produce.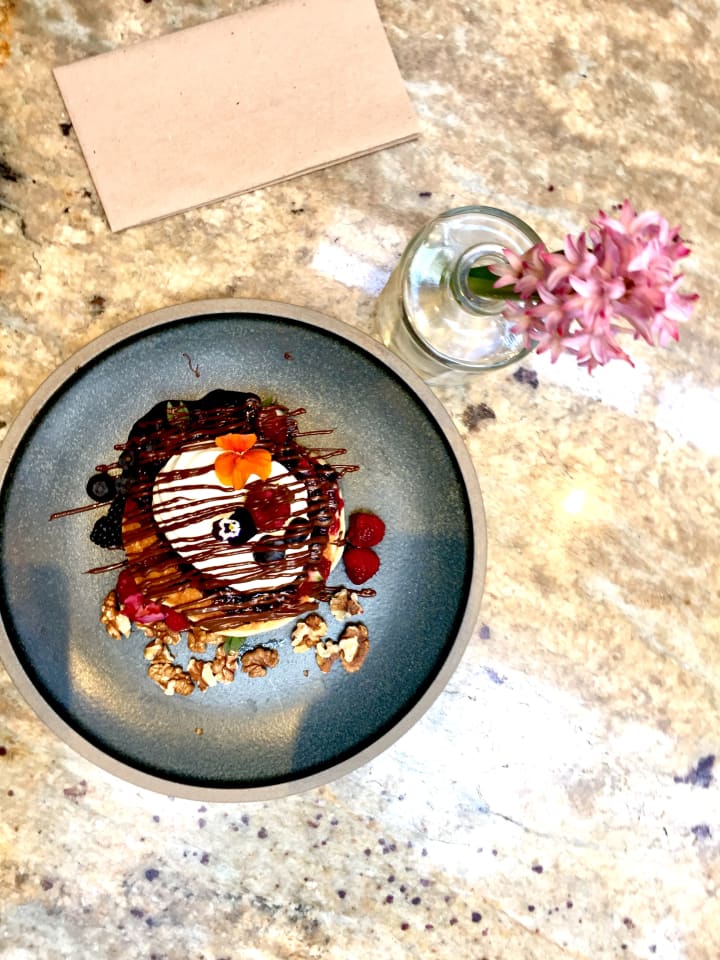 My rubric for grading this plate was:
Taste out of 10;
Creativity out of 10;
Presentation out of 10;
How satiating is it? out of 10;
Miscellaneous (service, ambience, waiting times etc) out of 10;
Taste
7.8
The pancakes are soft and pillowy without being mushy, and the golden edge's crispy texture complements this heavenly pancake stack.
Creativity
8.0
Berries, nuts and chocolate have always been a combination; however, the choice of fruits to make the compote, those placed on the plate as a garnish among other innovative components presented on this plate set it apart.
Presentation
8.9
Chef Ainhoa's eye for detail is especially evident and makes for a more enjoyable dining experience.
Satiatity
8.6
This plate was massive, delicious and satisfied all the tenets of a great pancake breakfast, fluffy, crunchy, pillowy, sweet and most importantly balanced. I even took a doggy bag home!
Miscellaneous
6.5
Although Jaqueline was super attentive and extremely warm, the restaurant was quite busy and seemed as though it may have benefitted from 1 or 2 more waiting staff.
All in all, this was easily one of the most delicious and memorable #SHROVETUESDAYS that I've ever had!
My favourite meal of the day, from one of my top 5 restaurants in the UK seems all too good to be true!
I'd love to hear how you spent your #ShroveTuesday, send us your pictures and stories in the comments below!
Story Prepared and researched by Elmi Dahir (@lmespeaks) for The FIN Group's Writers Room exclusively for Vocal.