How Greek Culture Continues to Shape Melbourne
One of the most important waves of immigration into Australia brought a lot more than their passion for good food.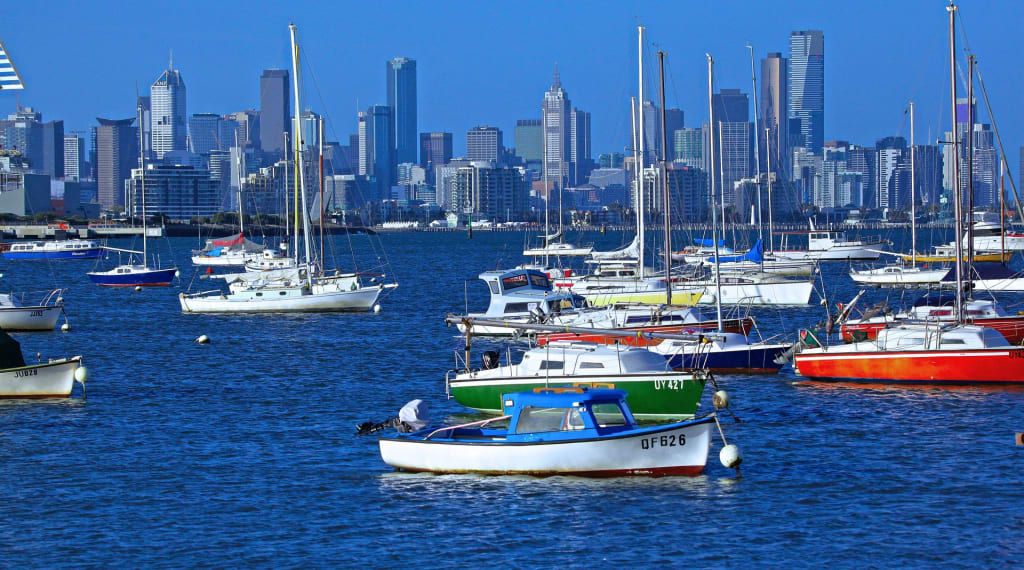 Among the most popular television shows in Australia is Masterchef — a high-pressure, high-paced reality cooking show that feeds into the nation's obsession with food and cooking in all of its forms.
One of the judges on Masterchef is George Calombaris. Building upon the success of the program, Calombaris owns (at last count) seven restaurants in Melbourne and one on the Greek island of Mykonos.
Although born in Melbourne, Calombaris draws heavily on his Greek heritage. One of his most popular ventures is called Jimmy Grants — it's a small place in St David's Street, just of Smith Street in Collingwood. This is a souvlaki bar — the traditional Greek wraps of meat and salad, not deconstructed, not given a modern twist, just done really, really well.
As I was tucking into one of their delicious souvlakis, crammed full of slow-cooked lamb, it seemed a good moment to reflect on the enormous contribution that Greek culture has made to the city of Melbourne over the years.
The Greek Migration
It was after World War II, and during the subsequent civil war in Greece, that over 160,000 Greeks migrated to Australia — with most of those choosing Melbourne as the place to make their new home.
Due to language barriers, most Greek migrants took jobs in factories or farms. Greek names were difficult to pronounce for the resident Australians — the term "Jimmy Grant" (rhyming slang for immi-grant) was a name commonly given to the immigrant workmen. It's a clever nod to the Greek migrant experience that Calombaris has chosen the name Jimmy Grants for his chain of souvlaki restaurants.
The Greek Community in Melbourne
Community groups, churches, newspapers, and schools evolved to support the growing Greek community and today Melbourne constitutes one of the largest Greek settlements in the world outside of Greece.
The Greek precinct in the city remains firmly entrenched around the Lonsdale Street and Russell Street neighbourhood — with cafes, delicatessens and restaurants proudly offering the full range of Greek food.
It's estimated that over 300,000 people who identify as Greek-Australians now live in Melbourne, with strong communities centred around the suburbs of Coburg, Preston, Port Melbourne, Oakleigh, and Doncaster.
The Food
Souvlakis are not the only culinary contribution that Melbourne's Greek community has made to the city. Melbourne prides itself on having a hugely vibrant food scene — celebrating its restaurants, cafes, and food producers.
One of the strengths of Melbourne's food is that it can take the fresh, local ingredients available and draw on the cultural mix of the city to create innovative and interesting flavour combinations. You could describe it as fusion cooking, but it's actually a lot better than that, and it's chefs like George Calombaris that continue to be at the forefront of creating food that the city can rightly be proud of.
There's no better comfort food than a really good souvlaki. But it's a credit to Melbourne's thriving Greek community that the humble souvlaki has been elevated to become one of the national dishes that Australia is now proud to call one of its own.
How to Make the Perfect Souvlaki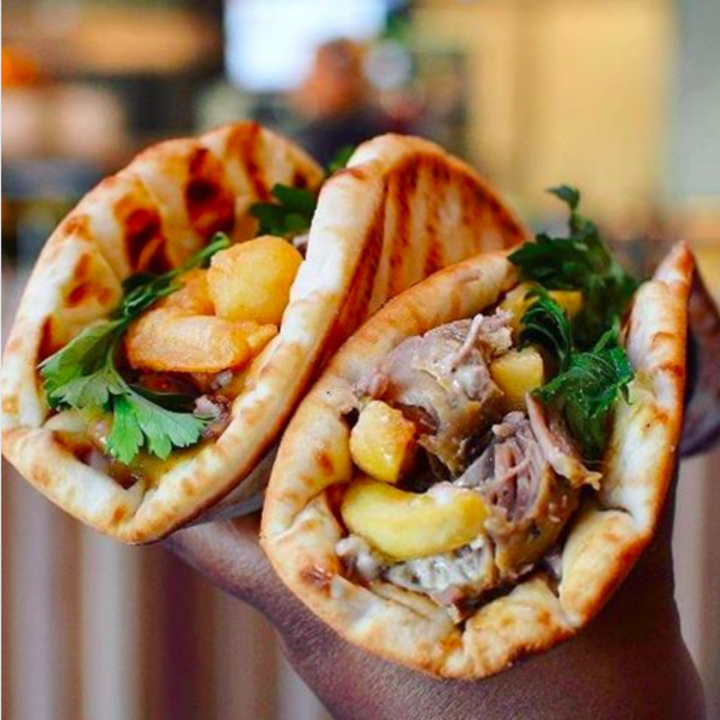 The basics of a souvlaki are pretty simple – you're going to need the following:
Bread to wrap everything together – most people go for some sort of pita bread
Your choice of meat – usually it's lamb or chicken, cooked over charcoal for extra flavour
Some sort of salad – generally it's fresh tomato and raw red onion, maybe some flat-leaf parsley or something else green
A garlic sauce, aioli, or tzatziki to help hold it all together
If you can get a really good quality pita bread, or make your own if possible, this will really elevate your souvlaki into something memorable. Somewhat controversially, Calombaris adds a handful of chips to his souvlakis – a style you tend to see in Athens but not everywhere.
There's a bit of an art to rolling up your souvlaki – the secret is not to overfill it.
You've got to hand it to the Greeks, they get a lot of things right.
restaurants
recipe
travel