Homemade Chocolate Cheesecake
Almost All Ingredients from Scratch!! Uber Yummy!
One of the best desserts Ive ever made!
Can I start it off with this recipe was found on Pinterest to start but then I tweaked it a bit...
I want to add that most cheesecakes are really sweet and most say they won't eat it because it's so sweet! Well this recipe is not sweet, rich yes, but overly sweet, no.
I honestly love this dessert recipe so much, I'd love to eat the whole pan to myself and maybe gain 5 lbs out of it but no I share because it's so delicious!!
So let me get this started right??
The Bottom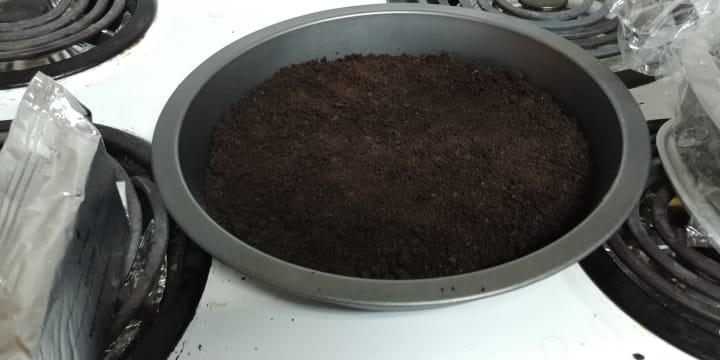 I started with the bottom which is store-bought already crushed Oreo cookies. I decided to pick this because I hadn't made this in quite a while.
Another good bottom is using honey graham cracker crumble to it, so good too!!
Time to thicken it up!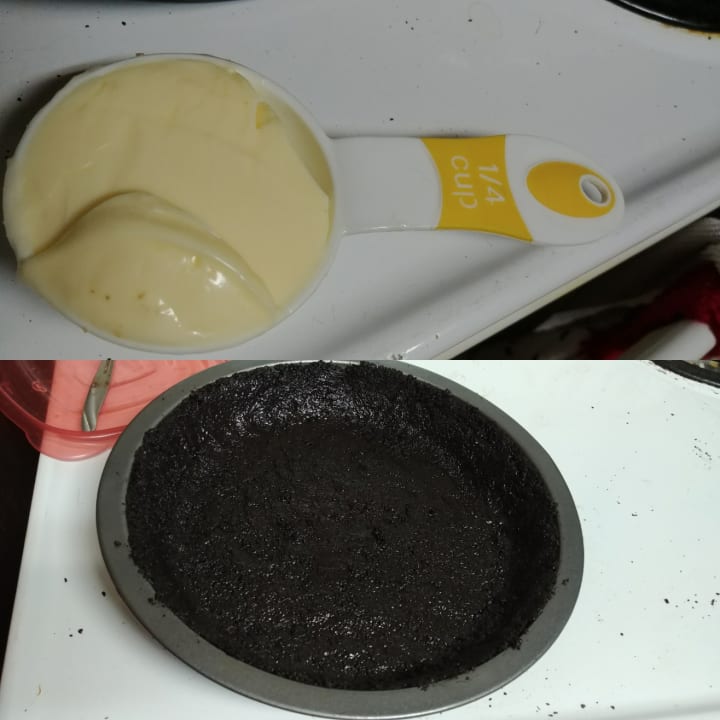 I went with margarine for mixing and packing the Oreo cookie crumble but you can choose butter instead. I use a fork to mix it then tap it all down around the bottom and up the sides. Make sure all the cookie is coated well!! Don't want the cheesecake batter to leak through.
Are those chocolate chips??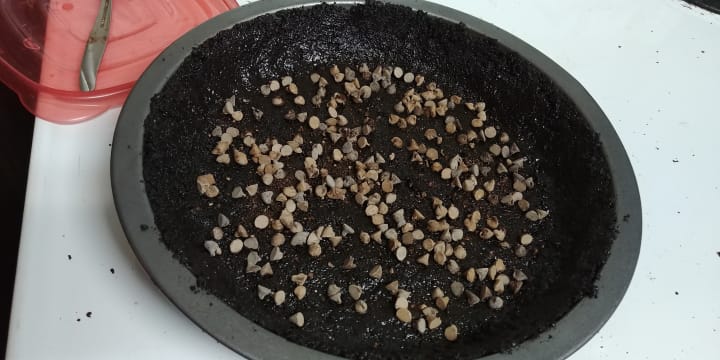 I decided with chocolate cheesecake to add some chocolate chips right before dumping in the batter. Once it's cooled down the chocolate will be solid, to give it that little extra crunch.
The Chocolatey Centre!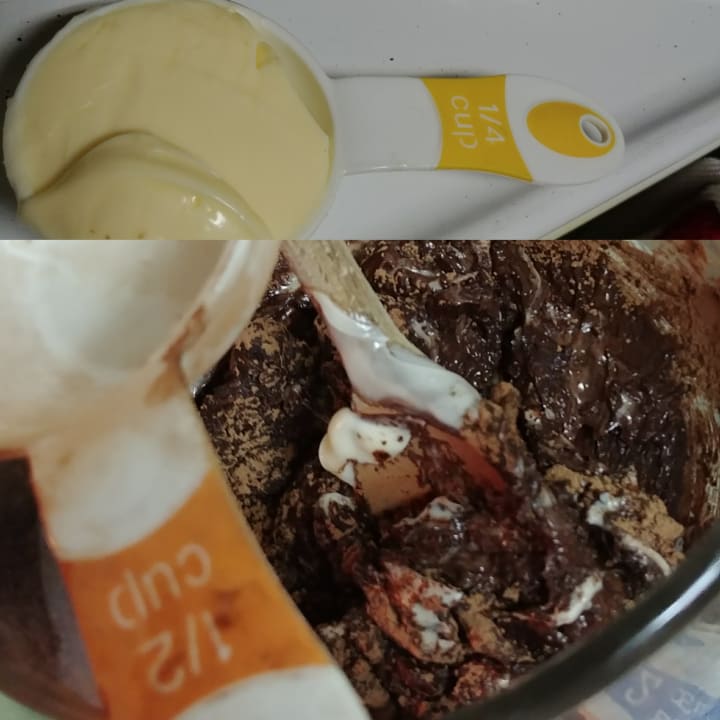 So yes of course chocolate originates from cocoa and cocoa is used in so many great recipes and has a ton of natural remedies with it!!
Just to start, cocoa is packed full of PEA Phenylethylamine which facilitates the release of dopamine. Which is known to release whats called a chocolate "high." Then there are minerals in cocoa, for example, iron, calcium, magnesium, manganese, potassium, phosphorus, and so much more!
Cream Cheese!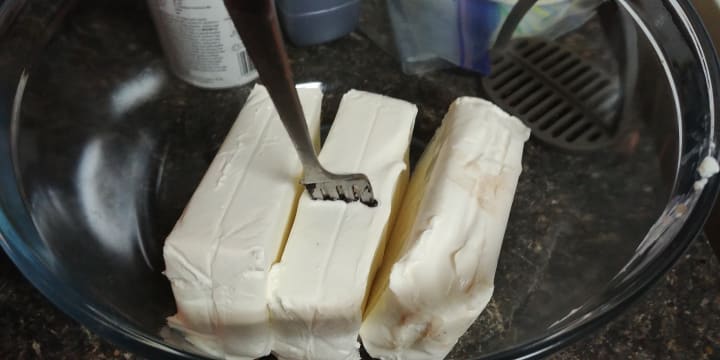 I really recommend making sure the cream cheese is soft enough but still cold. When it's soft enough, it can be whipped up with a fork until smooth!
If the cream cheese is still hard but other ingredients are ready to go, you can always make things go a little quicker by using a blender on low or the cream cheese will slop all over the place creating a big mess!
Yum 😋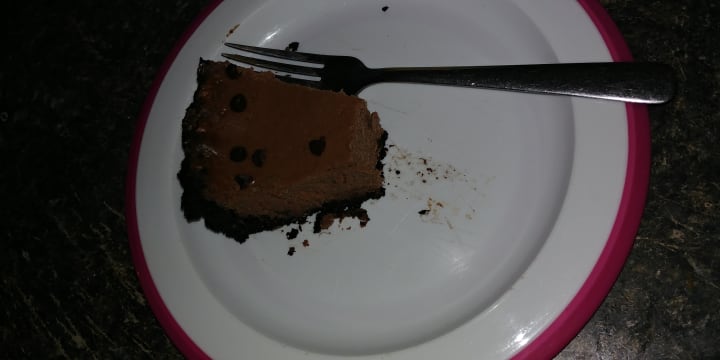 Well with that said, I say we get on to the recipe before the drool pile grows any bigger! 😉
First let's start with the crust!!
With store bought, the directions will be on the box, follow as directed.
If you are wanting to go from scratch, you would want:
27 oreo cookies (crumble in a blender or by hand with a masher)
1/4 cup margarine or butter.
In a round pan or square pan, mix the 2 ingredients together until the butter/margarine has fully coated all of the cookie crumble, use a fork to pack it down creating the crust.
Smashy Smashy!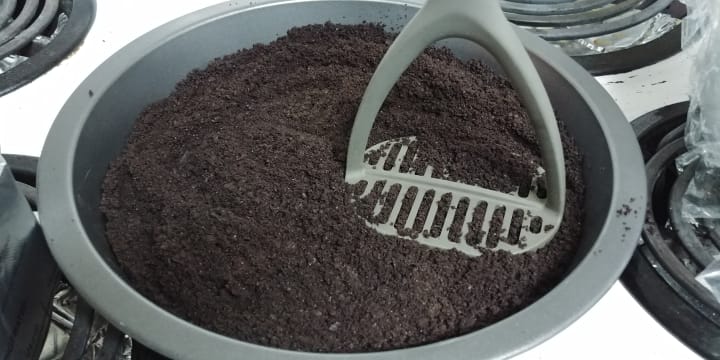 Now for the center goodness!!
1/4 cup margarine or butter (soft)
1/2 cup cocoa
3 packages of cream cheese (soft)
1 can sweetened condensed milk (NOT evaporated)
4 eggs
1 tbsp Vanilla Extract
Make sure all items needed to be soft are.
Cocoa/Margarine and Cream Cheese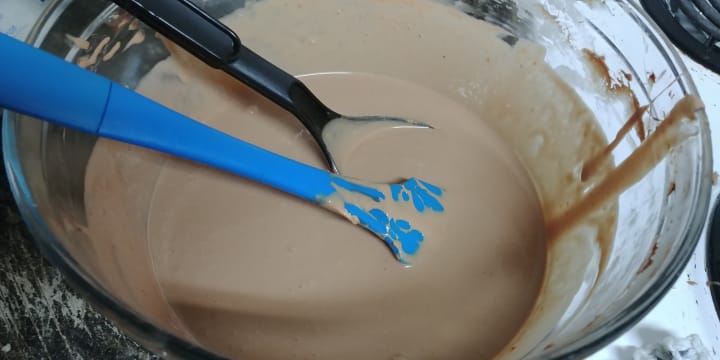 Time to get onto the directions:
Prepare the crust in the pan.
Heat margarine or butter in microwave safe bowl until soft. Up to 30 - 45 seconds, stir in cocoa until smooth. Set aside.
In a large mixing bowl, beat cream cheese until smooth, add cocoa mix, beat well gradually add condensed milk until its fully mixed up.
Add eggs and vanilla, beat well.
Pour into the pan until its about 3/4 full or so, doesn't have to be exact.
You can tap the pan on the counter to try and bring up any bubbles before it goes in the oven.
Bake 1 hr 5 mins; it may be less depending on your oven type.
As it's baking the batter rises, don't be alarmed as it goes up past the pan; it's ok, it will go back down.
On the rise!!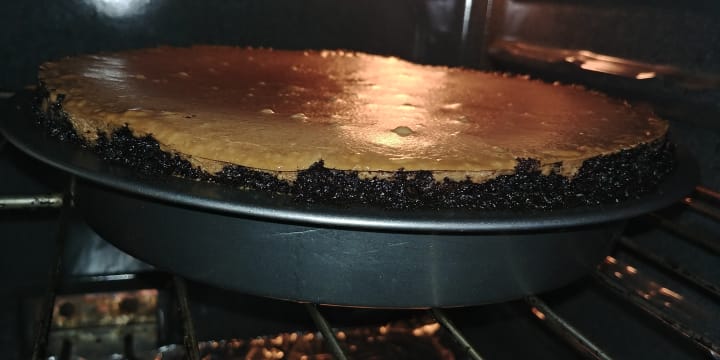 Once it has become room temperature, it can be covered and put in the fridge or the freezer until serving time!!
Fridge life: 7 days
Freezer: 1 month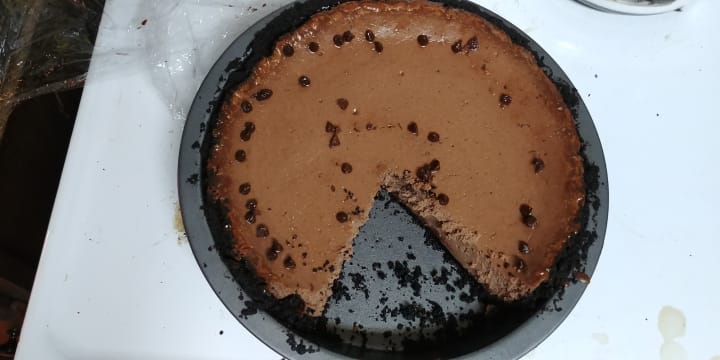 recipe
About the author
I am an artistic, unique, funny, tattoed Mom. I love to cook or bake. I have an autisitc lil girl who I love dearly! I love animals, we have 3 cats as well.
Reader insights
Be the first to share your insights about this piece.
Add your insights