Granola
Simple, Delicious, & Homemade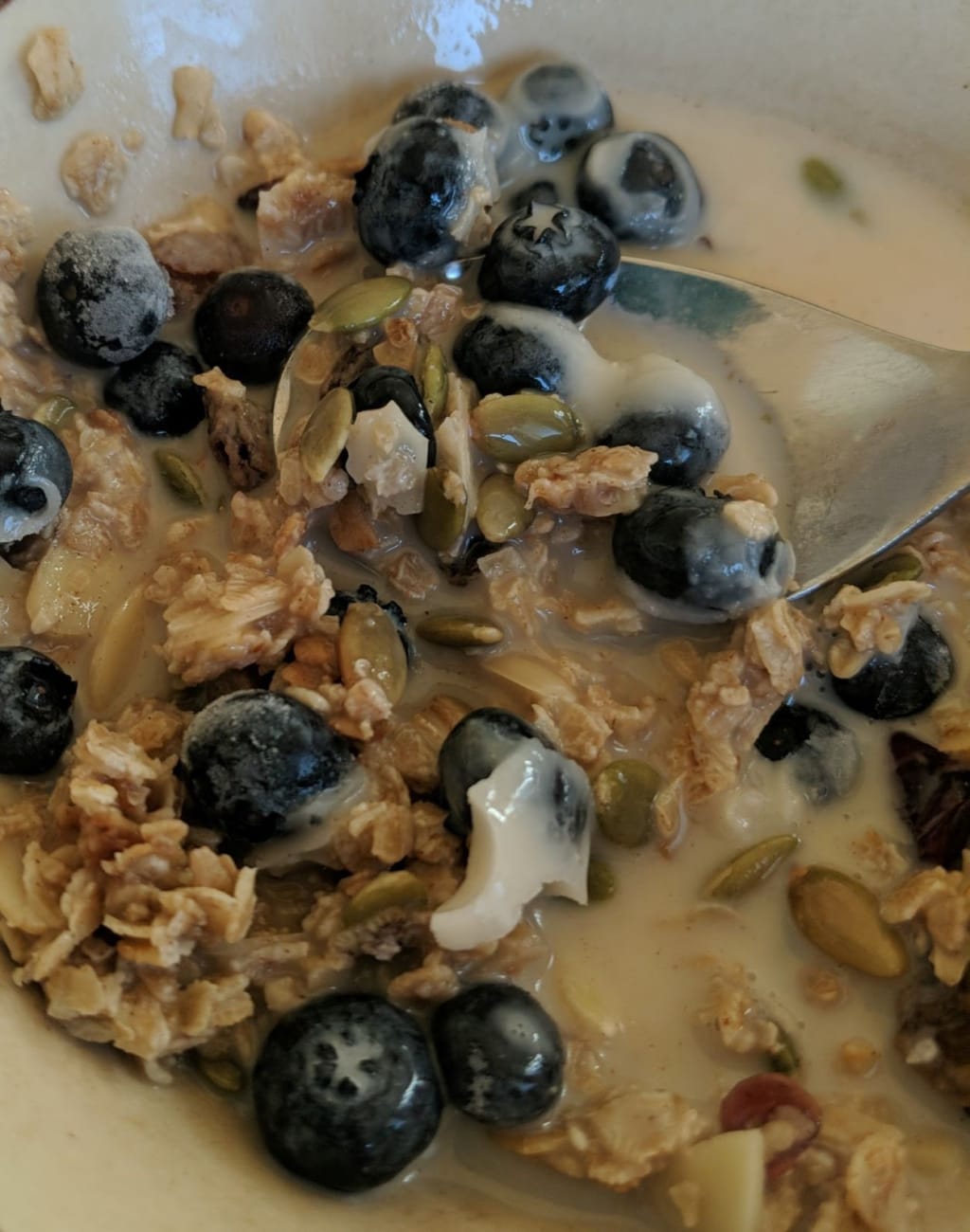 Have you ever wondered what to have for breakfast? Tired of the old fare?
We all know we should have something healthy. But we ask ourselves, what? Been having eggs and bacon too often, shouldn't have the sugary cereal, even if we want to. But we want something simple. I have struggled with this problem myself many times. Granola can be a good choice, but a lot of the time the ingredients are no better.
Granola can be a nutritious breakfast if done right. It is one of those meals that can be enjoyed any time of the day, being a good alternative to the those sugary cereals, that are not healthy for us, no matter what the label says. Add some banana slices and berries, complimented with yogurt or a milk alternative such as almond, oat, or coconut milk, and it becomes a tasty snack or meal you can enjoy without the guilt.
When making granola at home, you have peace of mind because you know what ingredients went into it. There is no ingredient that is suspect, making you wonder what it really is?
I created this recipe, after becoming unsatisfied with the ingredients and the taste of store-bought granola. So I set out to create a recipe that is nutritious, but that didn't taste like I was eating cardboard.
I felt it needed to be moist, yet still have a crunch and a natural sweetness without the inclusion of refined sugars, or any other artificial sweeteners.
Family and Friends became Taste Testers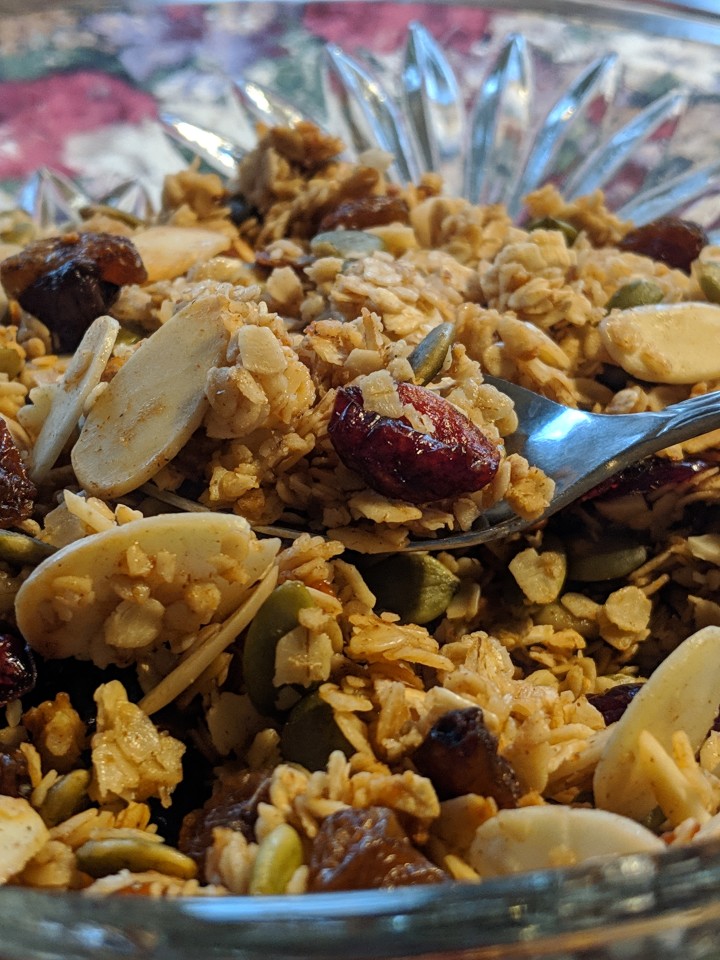 After family and friends tasted many batches of granola, I finally came up with this perfect recipe.
Even the pickiest eaters couldn't say no to my granola. Kids and adults alike claimed it was the best granola they had ever tasted. It is moist, yet crunchy, nutritious, and also simple to make. Just ten to fifteen minutes prep time, twenty to thirty minutes in the oven, and let it cool.
Voila! Welcome to the best granola you and your family have ever tasted.
SIMPLE, DELICIOUS, AND HOMEMADE GRANOLA
Ingredients:
8 cups gluten-free organic quick oats (not instant)
2 cups sliced almonds
2 cups raw pumpkin seeds
1/2 cup coconut sugar
1 tbsp cinnamon
1 cup coconut oil, melted
1/2 cup liquid honey, unpasteurized
1/2 cup maple syrup
1 tbsp pure vanilla extract
1 cup dried unsweetened cranberries
1 cup sultana raisins, preferably organic
Directions
Preheat Oven to 350 degrees F.
Prepare a large deep baking sheet with parchment paper.
In a large bowl, place eight cups of oats, two cups of sliced almonds, two cups of pumpkin seeds, half cup coconut sugar, and one tbsp cinnamon.
Mix well, and put aside.
In a small saucepan, place one cup of coconut oil and cook until melted.
Put honey, maple syrup, and vanilla into the melted coconut oil and mix well.
Pour the oil mixture over the oat mixture and blend thoroughly.
Put granola mixture into lined baking sheet, and spread out evenly.
Place in preheated oven, make sure to check frequently (every five to ten minutes) mixing each time. Once golden brown, take out of oven, DO NOT OVER BAKE, it will dry it out too much. Our goal is to retain some moisture.
Spread raisins and dried cranberries over granola and mix in. Let cool completely before putting in jars.
Place in five one liter mason jars and seal with lid. Enjoy with yogurt, fruit, or almond milk (any other milk alternative) or by spoon, straight from the jar dry. Yum!!
healthy

Heidi Zator
Hi! I am a Holistic Nutritionist, Health Coach, wife, Mom & Grandma, I love dogs, enjoy writing, my mission is to heal the Earth & help people nourish their mind, body & spirit, learning to eat well, live well & be well
See all posts by Heidi Zator →