Gluten and Dairy Free Sources of Fiber and Calcium
Gluten Free, Dairy Free or Vegetarian? Choosing Vegetables that Provide Fiber, Protein and Calcium.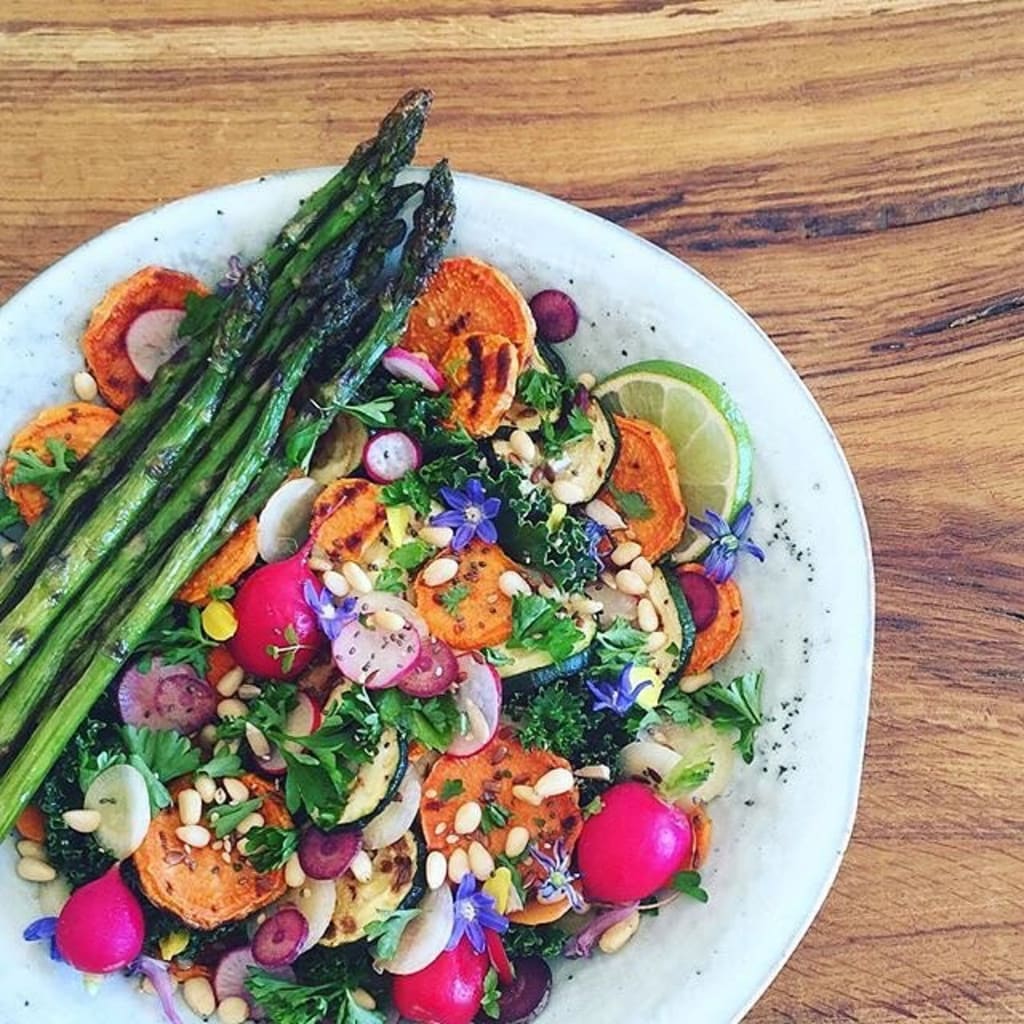 The most common food sources to provide fiber, protein and calcium are generally not vegetables. Most resources will cite whole wheat, meat or legumes and dairy products. But what if you are avoiding gluten, legumes and dairy? Or you just want to eat healthier by incorporating more vegetables in your diet?
Before we start listing the best true vegetable sources for fiber, protein and calcium, let's first define what a vegetable is. The food groups has grown in the last 20 or 30 years to include:
Vegetables
Proteins
Fats
Fruit
Legumes
Starches (grains and some carbohydrates)
Dairy
Not Included As A True Vegetable:
1. Legumes, which are high in carbs and are generally avoided by those on a restricted diet due to digestive trouble are: (the most common)
Chick peas
Black beans
Lentils
Kidney beans
Pinto beans
Navy beans
Baked beans
Northern beans
Black eyed peas
2. Starches, also known as complex carbs and oftentimes a gluten or grain commonly avoided when on a restricted diet:
Bread (even gluten free bread) (all wheat, rice, and potato flour)
Potatoes (all potatoes)
Rice
Couscous
Processed cereal
Oats
Corn and cornmeal
Pasta (even gluten free pasta)
Root Vegetables (the healthiest of the starch group: like sweet potatoes and carrots)
Potato chips, pretzels and crackers
Tortillas
Fruit has many healthy qualities but it does have natural sugars. All sugar, even sugar derived naturally in nature, is a carb. Sugar is also known to cause inflammation. If you eat fruit, keep it to a minimum if you are experiencing health issues of any kind as avoiding sugar certainly will not cause you any harm and may, in fact, help you to live a healthier life. Vegetables over fruit always for those struggling with health issues.
Dairy can be fine for most people but if you are allergic and are avoiding it you will want to read on to find out some non-dairy sources of calcium. Cow's milk at the store has had sugar added to it so even if you are not lactose intolerant, you may want to consider omitting cow's milk from your diet. There have been many studies that show in order for the body to absorb calcium it must be accompanied by a good fat. Fat free and low fat milks have removed the key ingredient needed for your body to absorb and use the calcium. There are many vegetable options that give you more calcium per serving than milk that you can easily pair with a healthy fat.
What Can I Eat?
That is a great question! You should also know that this list will not include nightshades. The reason is that studies have shown, and my personal experience has proven to me, that nightshades can cause inflammation and pain in some with arthritis, plantar fasciitis, those susceptible to leg cramps, migraines and headaches. I am also omitting soy products, like edamame (soybeans) due to so many people with diagnosed and undiagnosed thyroid problems who should all be avoiding all soy products. I know from personal experience that avoiding all soybean oil, soybeans and soy has made a big difference in my own health.
Nightshades include: eggplant, white and red potatoes (not sweet potatoes or yams), all peppers and their by-products like crushed red pepper, tomatoes and all the by-products like ketchup. Onions are NOT a nightshade. Black pepper is NOT a nightshade. Cumin is NOT a nightshade and a good alternative to chili powder.
Vegetables that provide fiber:
Artichokes
Asparagus
Bamboo Shoots
Broccoli: if you have thyroid disease eat only when cooked.
Brussels Sprouts: if you have thyroid disease eat only when cooked.
Cabbage: if you have thyroid disease eat only when cooked.
Cauliflower: if you have thyroid disease eat only when cooked.
Celery
Chayote
Collard Greens
Fennel
Green Beans
Kale
Kohlrabi
Leeks
Lettuce (all)
Nopales
Okra: try whole frozen okra tossed in oil, salt and pepper and then baked golden brown!
Sauerkraut
Snow Peas
Spinach
Swiss Chard
Zucchini
Mushrooms: We tend to put mushrooms in the vegetable category and they are a great addition to this list of foods with fiber, low carb and healthy. Avoid mushrooms if you are prone to athlete's foot, yeast infections or candida. Once you have done the elimination diet you can then try them to see if it triggers any issues for you.
Olives are another food we can easily include here! Avoid the pimento if avoiding nightshades, but otherwise black, green and other olives do tend to be a good source of fiber and they are low carb.
Vegetables that provide protein:
Artichokes
Asparagus
Avocado
Bok Choy
Broccoli
Broccoli-Rabe
Brussels Sprouts
Cauliflower
Collard Greens
Kale
Kohlrabi
Mushrooms
Mustard Greens
Okra
Palm Hearts
Snow Peas
Spinach
Watercress
Zucchini
Vegetables that provide calcium:
Artichokes
Bok Choy
Broccoli
Broccoli Rabe
Brussels Sprouts
Cabbage
Celery
Collard Greens
Green Beans
Kale
Leeks
Mustard Greens
Nopales
Okra
Parsley
Palm Hearts
Snow Peas
Spinach
Swiss Chard
Turnip Greens
Are you looking for foods to avoid for ringing in the ears, restless leg syndrome, thinning or thickening of the blood? If you are avoiding fruits due to the sugar content, which vegetables offer a good source of Vitamin C? I recommend: Healthy Choices, Healthy You: https://amzn.to/2C7IDH7
Paula C. Henderson
Check out my other articles here on Feast that include gluten and dairy free recipes!
https://vocal.media/authors/paula-c-henderson
Stay tuned for some menu ideas using these ingredients.
If you are interested in incorporating more greens into your diet, one of the healthiest foods you can eat, I recommend: Lettuce Amaze You: https://amzn.to/36r1omL
[#commissions earned]