Gift Ideas for the Foodie in Your Life
What Every Home Chef de Cuisine Needs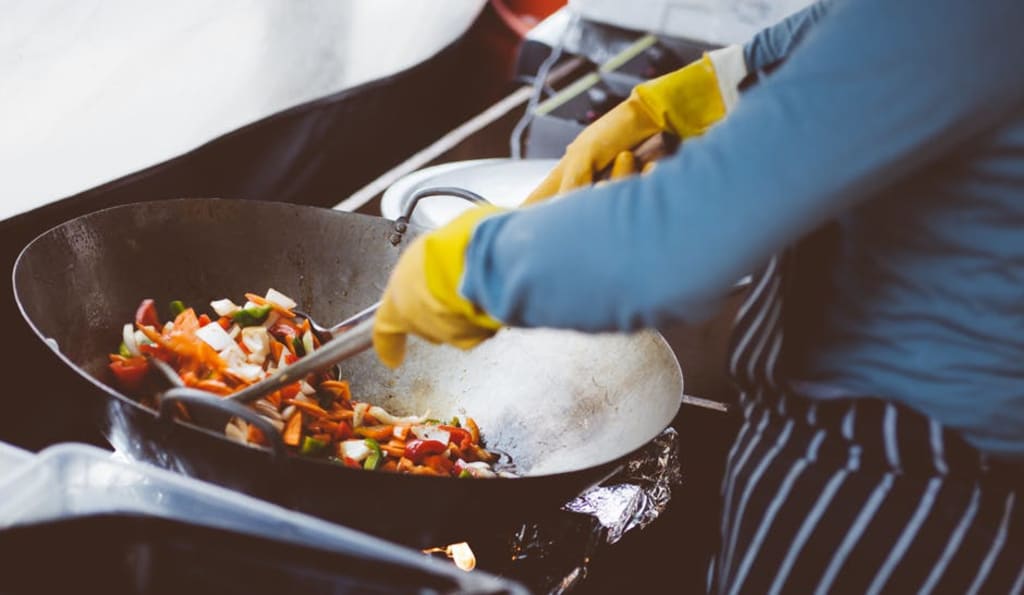 Dinnerware in need of refreshing?
Dinnerware
These beautifully colourful plates come in a curated variety of vibrant hues, inspiring us to rethink the traditional. Mix and match for dinner parties, or keep things coordinated—your giftee will love it.
Salt and Pepper Shakers
A sleek salt and pepper shaker is so hard to come by, one that can stand out in a crowd with it's modern design and elegant curves? Even more so. From Morphy Richards, this electronic set with led lights and battery operated grinding mechanisms is pure sophistication.
Pots and Pans Set
Giving the gift of a pots and pans set may not seem like the most exciting gift idea, but when said set looks as good as this, all bets are off. From its understated tiffany-blue colour detail to its ultra useful non-stick attributes, make a drool-worthy take on a culinary essential.
Gordon Ramsay's Ultimate Home Cooking
As a huge Ramsay fan, his collection of recipes has to be an instant choice for a five* gift.
Gordon Ramsay's Ultimate Home Cooking is a collection of over 120 fantastic new recipes that are infused with his expertise and skill, gleaned from his years in commercial kitchens. The chapters will see you through the day from weekday breakfasts to Saturday night dinners. The book is all about the wonder of cooking.
Black Denim Apron
This high-quality professional denim bib apron is the perfect gift for giving your favourite chef a professional and stylish look.
The cotton denim ensures the apron is durable and comfortable and will withstand the wear and tear of professional and home kitchens alike.
The uses for this apron do not end in a kitchen environment and could be suitable for carpentry or painting.
Extra Virgin Olive Oil
Quality olive oil is hard to come by, and one that can dress a variety of dishes, even more so. I know the host or foodie in your life is going to love this bottle, hand-picked, unprocessed, and unfiltered.
Epicurean Rio Medallion Large Salad Bowl
This Rio Medallion range from Epicurean, featuring a beautiful South American colour scheme, is based on the look and feel of warm terracotta. Ideal for summer dining, barbecues, picnics, and camping, this bowl would make the perfect present for a foodie who loves dining outside. Made from melamine, these bowls look like ceramic, and are also lightweight and break resistant, with textured surfaces that are easy to clean.
VonShef 3 Piece 100% Bamboo Wooden Chopping Board Set
Constructed from strong 100 percent natural bamboo wood, these boards are well-equipped to withstand any demands from your kitchen. They'll also help to protect your knives against dulling, too, keeping them far sharper for longer.
Once you're done chopping, the boards can also double up as presentation platters like in trendy bars and restaurants, adding a chic touch to any dinner table.
Kitchen Rack
A huge problem when you love cooking is that the room you spend so much time in always seems tiny! Ever hear that there's never a lot of space, especially when it comes to those cumbersome pots and pans?
Enter: the kitchen rack.
This pot rack can help your foodie solve more kitchen storage problems. It puts them in the right mood to show off their cooking skills and actually encourages them to cook more (which is great for us recipients!). The pot rack is simple and easy to install, so anyone can do it. They can install this pots and pans rack on the wall according to their kitchen space.
Russell Hobbs Buckingham Coffee Maker
If they love the taste of coffee, they'll love the freshly filtered flavours of coffee from a Buckingham Coffee Maker. Not only is it great value for price, but it is also convenient, quick, and quiet in comparison to many different machines!