Get to Know Me, Green Tea!
Say "Hello" to the "Universal Tea"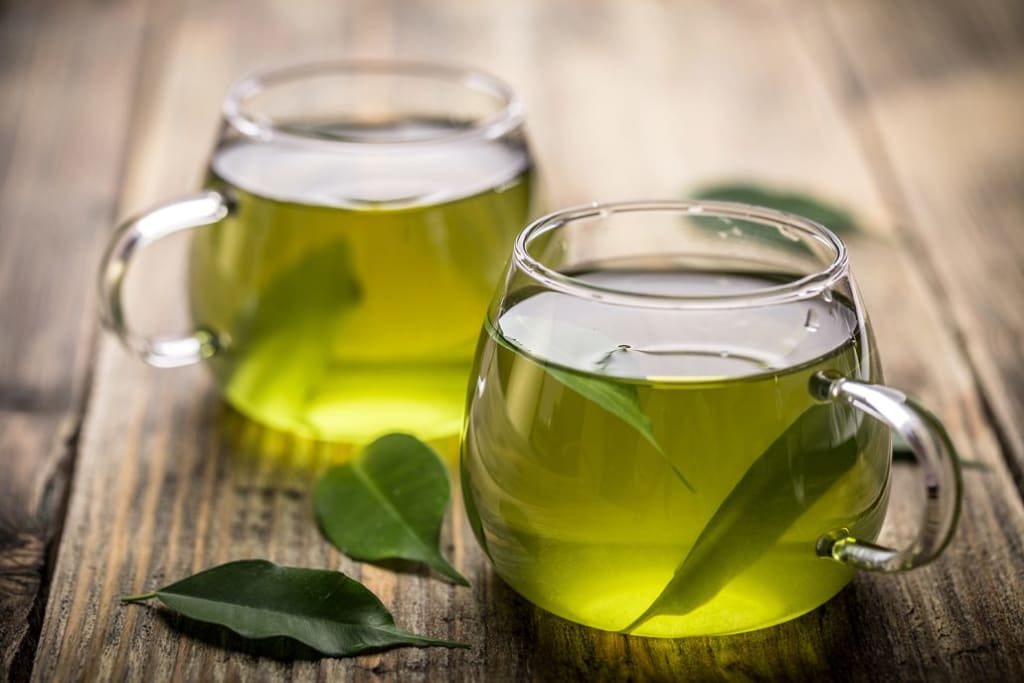 Photo by Sir Jason Winters
Beginning your busy day with an antioxidant and vitamin-packed breakfast is essential. As traditional breakfast dishes, like french toast and bacon and eggs, are needed to keep us energized, your beverage of choice is important as well.
I've mentioned in my previous articles that I'm an avid coffee drinker. On the contrary, I like a hot alternative that is just as beneficial as dark roast coffee.
Over a decade ago, I explored green tea. My taste buds explored the world of delicate and tasty leaves. As I discovered green tea's taste, I learned to love green tea's health benefits.
Green tea has been a natural aid in my weight loss of 60 pounds, balancing my metabolism, and furthering my endurance on long days in the office.
Green tea is packed with antioxidants, minerals, and medicinal properties that are essential for the body.
Here's how green tea supports and promotes healthy living:
1. Green tea contains bioactive compounds.
Tea is rich in polyphenols like caffeine, Vitamin K, flavonoids, and catechins that lower the risk of inflammation. In addition, it fights cancers.
Catechins are natural antioxidants that aid in preventing cell damage.
Green tea is packed with active and powerful polyphenols called EGCG, also known as Epigallocatechin Gallate. EGCG is the most powerful compound in green tea.
Catechins and EGCG reduce free radicals forming in the body, guarding cells and molecules against damage. Free radicals play a role in aging and various diseases.
2. Green tea's compounds improve brain functionality.
Caffeine is one of the key ingredients and stimulants in green tea. Caffeine helps to block Adenosine, an inhibitory neurotransmitter.
Caffeine has been studied and have improved brain function, balanced positive mood, and memory.
Green tea contains L-theanine, an amino acid that calms the nervous system, and the ability to cross the blood-brain barrier. L-theanine increases the activity of the inhibitory neurotransmitter containing anti-anxiety effects.
Studies show the combination of caffeine and L-theanine can both improve brain function.
According to Health Line, the catechin compounds present in green tea can lower the risk of Alzheimer's and Parkinson's, the two most common neurodegenerative diseases.
3. Green tea burns fat.
Studies have shown green tea that increases fat burning and boosts metabolism. Green tea decreases body fat in the abdominal area.
The caffeine found in green tea has been shown to improve endurance by moving fatty acids from the fat tissues and reproducing them as energy.
In two separate studies, caffeine has increased physical performance by 12 percent.
One study consisting of 240 men and women saw a decrease in body fat percentage, body weight, waist measurements, and belly fat within 12 weeks of consuming green tea.
Green tea helps burn the fat you reserve in your body for energy. Green tea helps you feel fuller and maintain a balanced energy level. A balanced energy level combined with consuming green tea can lessen hunger cravings.
4. Antioxidants in green tea lower the risk of some types of cancer and type II diabetes.
Green tea is a great source of powerful antioxidants that can lower your risk of common cancers like breast, prostate, and colorectal cancer. According to Science Direct, researchers believe polyphenols aid in killing the growth development of cancerous cells.
Studies have shown that women who drank green tea had a 30 percent lower risk of developing breast cancer.
Other studies showed men drinking green tea had a 48 percent lower risk of developing prostate cancer.
29 studies showed green tea drinkers were up to 42 percent less likely to develop colorectal cancer.
Many studies have shown that green tea drinkers are less likely to be at risk of developing several types of cancers.
According to Sunsafe Rx, green tea can lower and stabilize your blood sugar levels. Green tea can improve your insulin insensitivity and reduce blood sugar levels.
Studies have shown green tea promotes positive functionality of the bladder, ovarian, lung, skin, and stomach cancer.
5. Green tea can reduce the risk of cardiovascular disease.
Cardiovascular diseases include, but are not limited to heart disease and stroke, which are leading causes of death.
Green tea drinkers are at a 31 percent lower risk of cardiovascular disease.
In a study of over 40,000 Japanese adults who drank five cups or more of green tea daily, they were less likely to become deceased within an 11-year period.
According to Health Line, a study conducted with over 10,000 elderly Japanese individuals who drank green tea were almost 80 percent less likely to become deceased within a six-year period.
Cheers to Healthy Living!
Green tea is a tasty essential to add to your beverage rack.
Be careful to not reduce the antioxidant value by adding milk or sugar.
I prefer to drink green tea iced with milk chocolate. The milk chocolate adds a savor to my green tea and honey.
During the warmer months, I love to brew a cold pitcher of Stella Bistro Foods Steamy Eyed Tea in Paradise Passion. The green tea blend offers an exquisite balance of summer fruit with its beneficial flavor.
It's best to consume green tea that you can make from loose-leaf tea leaves.
Alternatively, green tea is consumable in a capsule supplement form.
Cheers!