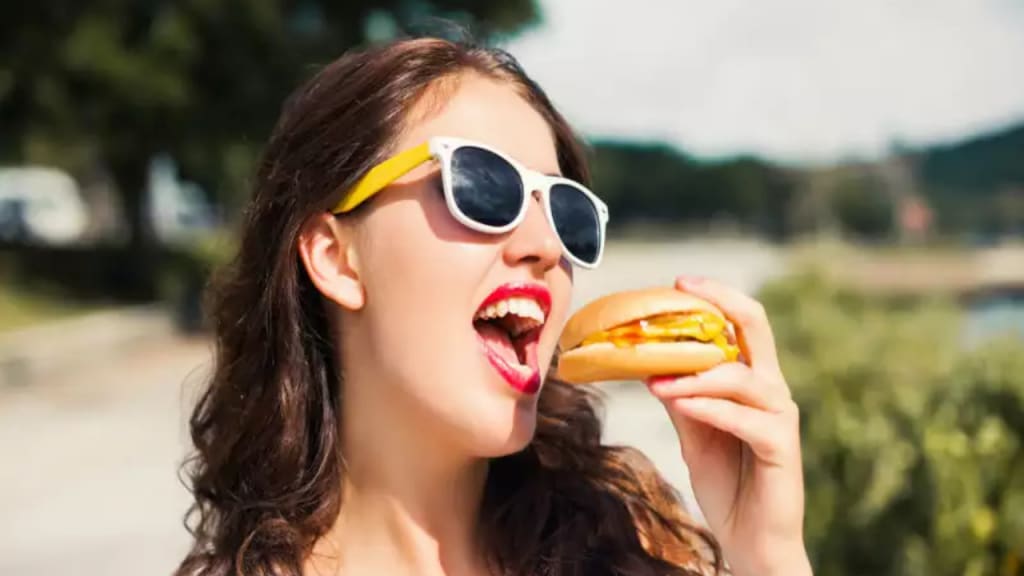 Oh, the beautiful wonders of food!
A source of solace, happiness, and good mood
From modest beginnings to gastronomic pleasure
Your ability to charm, which is an unending sight
You come in a variety of shapes and tastes.
From salty to sweet, with an inexhaustible variety of flavors
Your scent and texture are a treat for the senses, and each mouthful is a remarkable experience.
You have a part to play in each and every culture.
A similar background and a same objective
The act of bringing people together and sharing a meal
Putting together recollections that can never be lost.
You sate our appetites, in addition to so much more.
A channel via which love, passion, and more may flow
A means of communicating our thoughts and feelings without using words.
A kind of artistic expression that can never be muddled.
From inexpensive foods sold on the street to the finest dining
Your adaptability is a dream come true for everyone who loves cuisine.
And with each bite, we embark on a new adventure.
We will never give up on a world filled with opportunities.
So here's to food, you wondrous thing that you are!
Because of the way you move us, our thankfulness is continually refreshed.
Because of all the happiness that you bring into our lives and because of all the memories that you provide us, you will continue to flourish.
Food, the wondrous stuff, is essential to all of our lives.
But, for others, it is not only a source of energy; rather, it is a survival mechanism.
They refer to themselves as food men and have a lot of enthusiasm and expertise.
Developing culinary works of art that provide a rush for each and every one of us
They are aware of the components, procedures, and developments in the industry.
They are always pushing the boundaries of experimentation and innovation.
From restaurants with Michelin stars to food trucks parked on the side of the road, they each provide their own distinctive sensations for all of us to enjoy.
There is the person in charge of the grill, and there are flames and smoke in the air.
He is aware of the appropriate period, in order to get that medium-rare.
He sears the meat and then bastes it until it reaches the desired doneness.
And with every luscious morsel, our taste receptors soar to new heights.
Then there's the baker, who's covered in flour from head to toe.
She combines and kneads the ingredients, producing magic on command.
Her pastries and baked goods, on the other hand, are absolutely wonderful.
And with each bite, we take pleasure in the passing of the time.
Oh, the saucier! The saucier! He's a real artist, that saucier!
He is familiar with the harmony of the tastes and how to communicate it.
His reduction, his roux, and his caramelization all set him apart.
They provide every work a sense of profundity and opulence.
And let us not overlook the bartender, complete with his shakers and ice.
He uses blenders and stir sticks to make delicious drinks.
His infusions and syrups, they have a way of making our hearts sing.
And with each mouthful, we are elevated to the status of a queen and king
The foodie guys put in a lot of effort, but they also have a lot of fun. They are eager to share both their expertise and the products of their labor with you. They encourage us to experiment, try new things, and discover new places.
to awaken our senses and to satiate our need for more
So let's raise a glass to the culinary heroes of the country, shall we?
To their zeal, their ability, and the directing hand they provided
They not only nourish our bodies, but also our spirits, and the food that they provide is what makes us whole.
Reader insights
Be the first to share your insights about this piece.
Add your insights