Food From A Toilet! [Modern Toilet Restaurant]
Who thought eating out of the toilet could be so fun!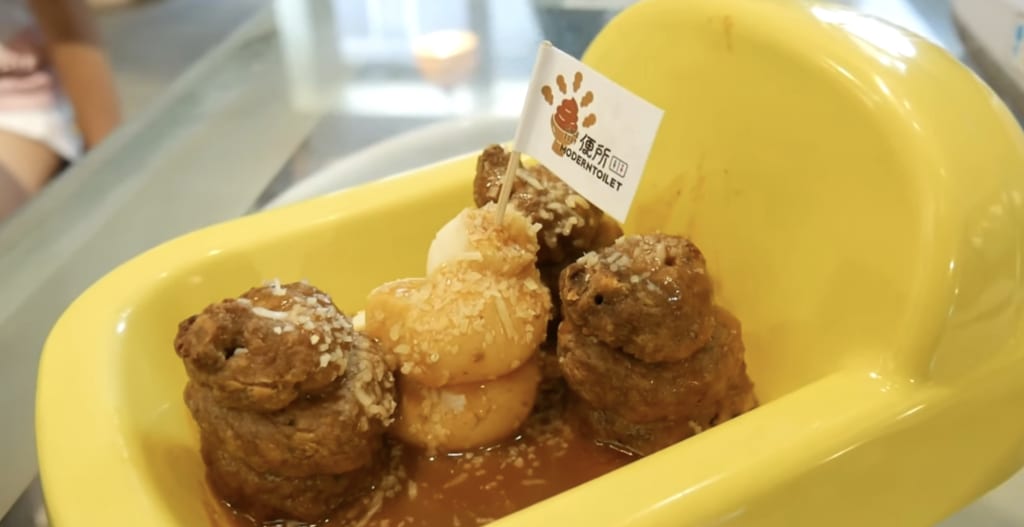 Yum! (Image by S.A.Ozbourne)
If you have ever dreamed of drinking or eating out of a toilet but just couldn't get yourself to do it, this is your chance.
In Taipei, Taiwan, deep in the shopping district of Ximending, coined "Harajuku of Taiwan" you will come across a three-story building with a giant toilet.
The building is surrounded by International brand name shops like Roots Canada, Uniqlo, Nike, and Swatch. There are both Taiwanese, Japanese and International restaurants and cafes like Starbucks, KFC, Bubble Tea, and TGIF as well as local shops selling clothes, shoes, souvenirs, and toys.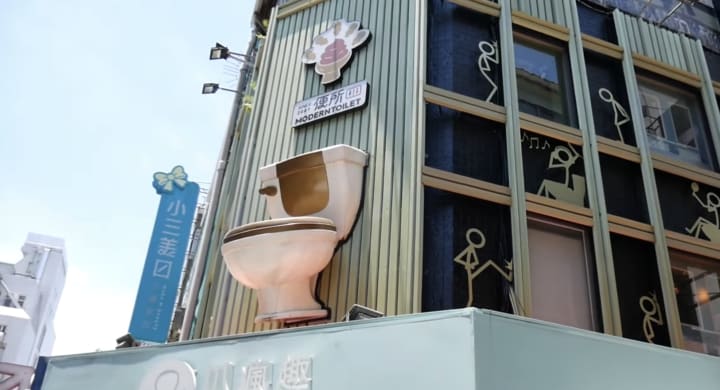 But what caught my attention was the toilet restaurant called Modern Toilet which has a variety of toilets with sounds placed at the entrance area. The outer walls are covered with stick figures relieving themselves on toilets and as you enter the restaurant a variety of signs claim "shitty food, crappy service" and "eat, sleep, poop."
Not only is the decor of the place covered in poopy animal pictures, urinals, stuffed poop toys, and toilet piping but the actual tables and chairs are quite interesting. The table has a bowl with a turd sitting in it and the seats are all actual toilets (minus the water and floaters).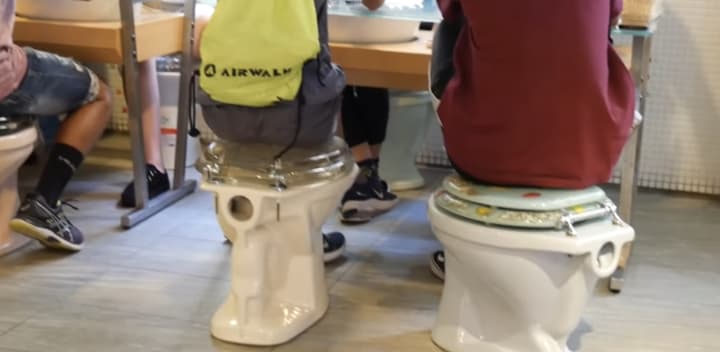 The toilet-shaped menu has a variety of Asian and Western dishes such as hot pot, fried rice, noodles, fries, nuggets, sandwiches, and pasta. No matter what you order though, it is served in a miniature style toilet. And the toilets come in various colors, sizes, and western style or squat style designs.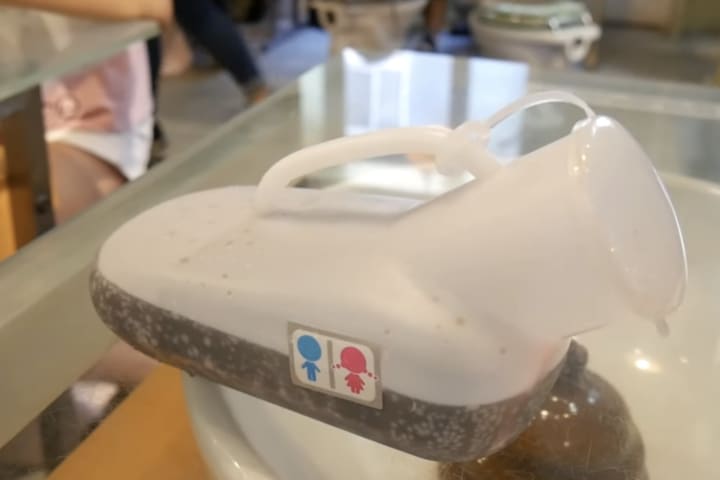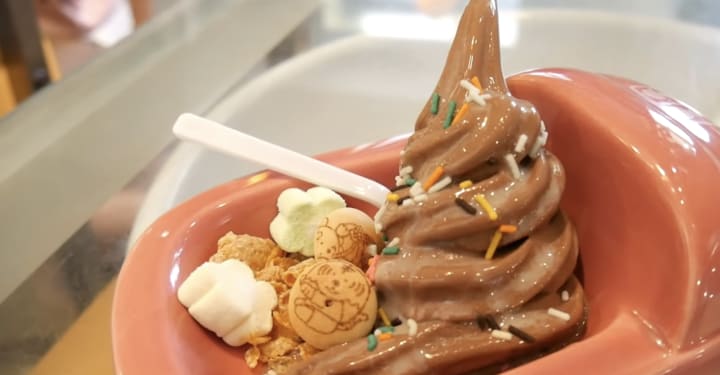 A lot of the food is also designed to look like feces. The drinks can be ordered in mini toilets or if you pay a little extra you can get a plastic hospital-style handheld urinal for your drink which you can take home as a souvenir. Mine is sitting on the window ledge in my bathroom in case of an end-of-the-world Apocalypse resulting in no electricity and plumbing.
I visited on a weekday afternoon after lunch but the place was still pretty packed with groups of both foreigners and local Taiwanese coming for a meal or dessert. Around me were young groups of Taiwanese taking a shopping break, some families with kids, and some tourists. There was even a couple having a romantic date sharing a toilet bowl filled with ice cream.
I ordered a Coke in the plastic urinal, a pink squat toilet with chocolate soft serve ice cream sundae chocked with sprinkles, marshmallows, and cookies as well as a yellow toilet with my main course, turd shaped meatballs and mash potatoes with runny brown gravy sauce.
The food looked as expected when seeing food in a toilet and I must admit the taste wasn't that great. The meatballs lacked flavor and the mash potatoes with gravy were just okay.
I think the other Asian-style dishes, especially the hot pot, would have tasted much better but they were bigger portions made to share with friends or family. Sadly, I was alone with my own fecal fodder.
The cost of the drink, main course, and dessert came to 570 Taiwan dollars which is about $18 US. Considering the amount, decor, and my takeaway plastic urinal, not a bad deal. This is definitely a one-time experience I do recommend to travelers to Taipei looking for a quirky and fun eating experience.
If you are looking for delicious Taiwanese-style cuisine, this might not be the place for you. This restaurant is more of a unique, bizarre, and Instagram-worthy establishment. A good laugh, interesting food design, definitely one-of-a-kind restaurant decor, and an unforgettable toilet experience.
Due to Covid-19, the restaurant is temporarily closed but hopefully should open back up once travel resumes.