Essential Baking Tools for Beginners
It's game over for amateur baking.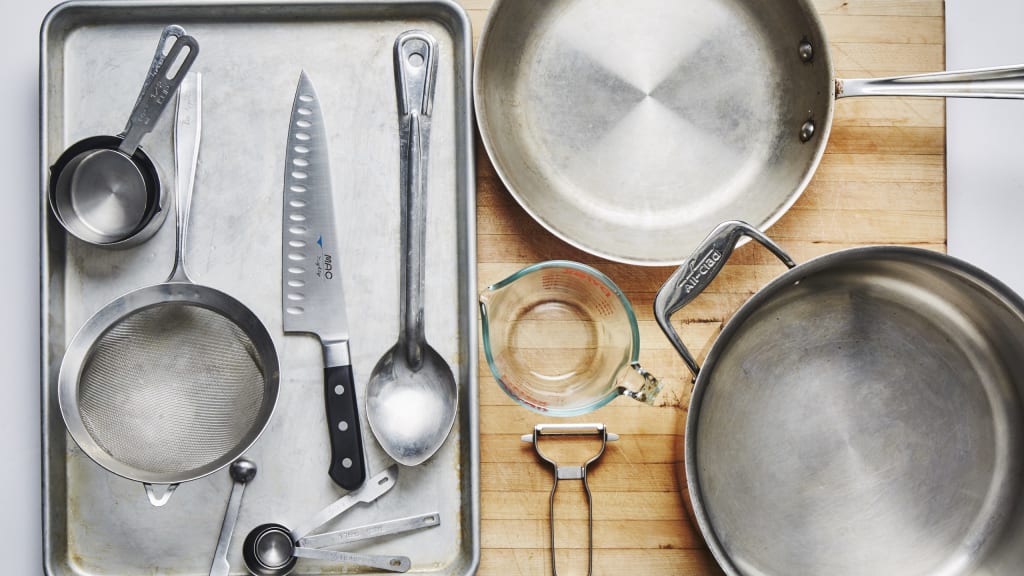 (above) Sifters are great additions for dry ingredients.
My journey as a self-taught baker has to be one hell of a foodie roller coaster.
From uneven layered cakes and burnt bread loaves, yes, we've all been in this position. I love my medium sized kitchen, but with limited space, a compact living lifestyle is essential.
It's time to clean out the kitchen clutter and bake like a professional with these essential baking tools!
Stand Mixer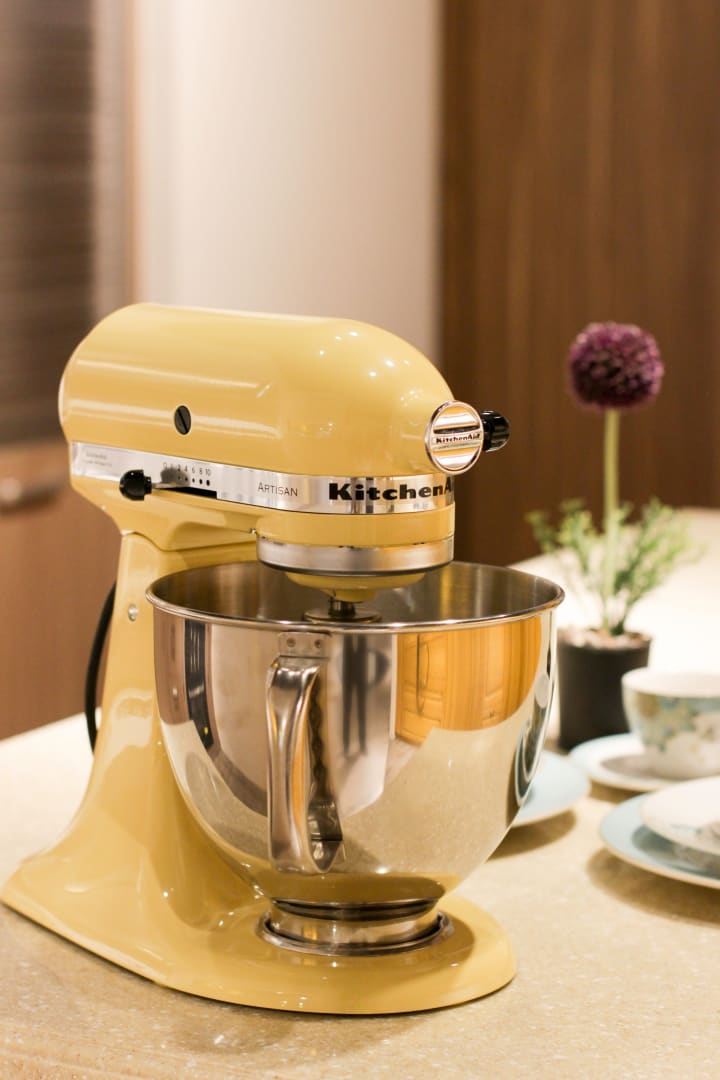 Whether you're a beginner or experienced baker, a stand mixer is a kitchen gem! This versatile appliance kneads dough, whips creams and batters evenly. I love that the stand mixer is hands-free, easy to use and to clean.
You can purchase stand mixers in various sizes and styles. I like the artisan-style stand mixer. It's sturdy enough for bread loaves for two and double batches of brownies for my book club meetings.
Rimmed Baking Sheets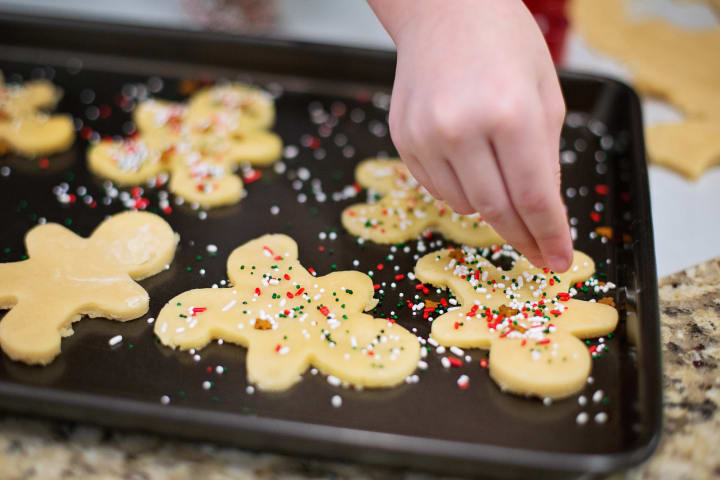 I consider these angels to be life savers in my baking life.
As an avid baker, I own countless rimmed baking sheets. For baking beginners, stock your baking racks with at least two non-stick baking pan sheets. Rimmed baking sheets are great for baking desserts, roasting vegetables and broiling foods.
For foods that can easily spill, the rimmed edges prevents dripping. Who likes cleaning baked on remnants of our baking disasters?
Wire Cooling Rack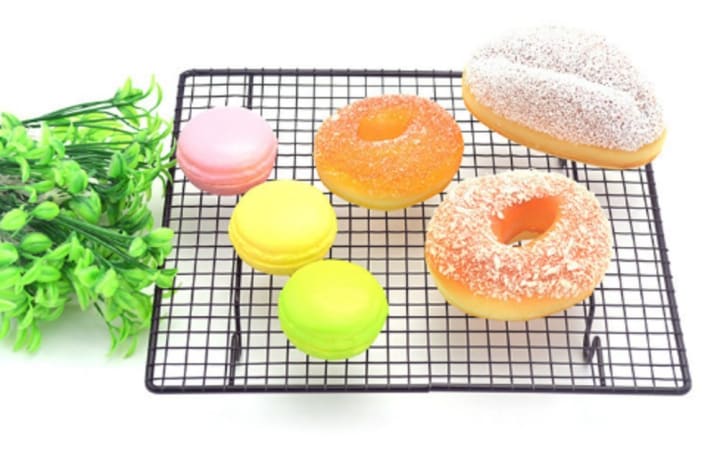 At first, I thought wire cooling racks were a waste of space. The science of needing a wire rack didn't resonate in my brain.
Two years later, I finally realized their value and significance. I use my wire cooling rack to separate oils from my foods like bacon. Wire cooling racks are great to cool desserts and even cooling.
Your kitchen will need at least two so you're able to cool at least a dozen cookies.
Nonstick Baking Mat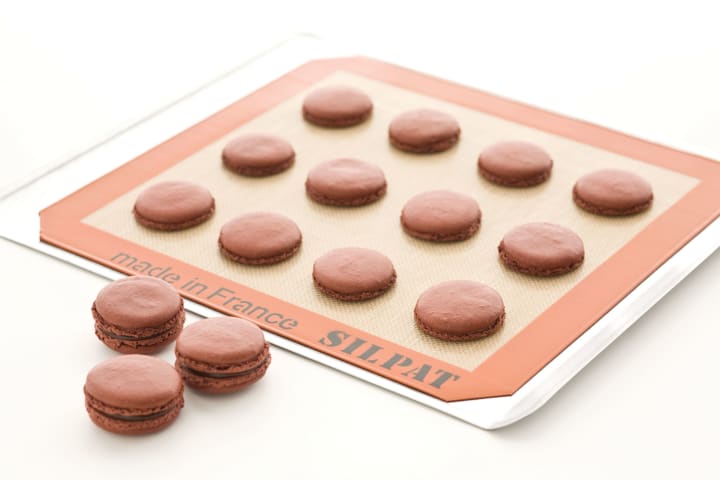 Sometimes, I do not remember to flour or grease the bottom of my pans before cookies or biscuits. These are great for recipes that require a nonstick pan or lining. They're universal in size to fit about any size pan and easy to use and clean.
Pastry Blender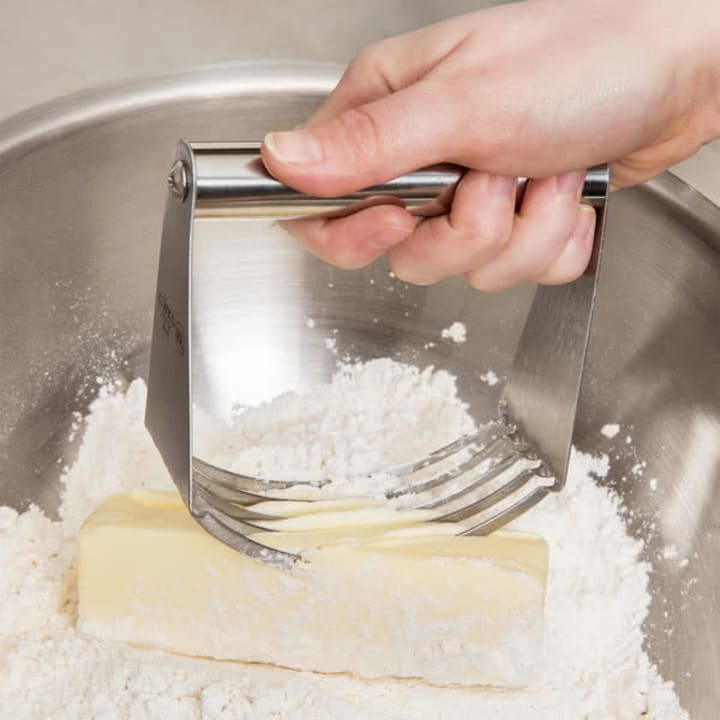 It wasn't until I discovered my fascination of homemade pop tarts that I needed a durable pastry blender. Though butter at room temperature is preferred, I like using cold butter. This makes it essential for a pastry blender in your kitchen—butter is NOT an adequate replacement.
Your wrist will thank me later.
Dough Cutter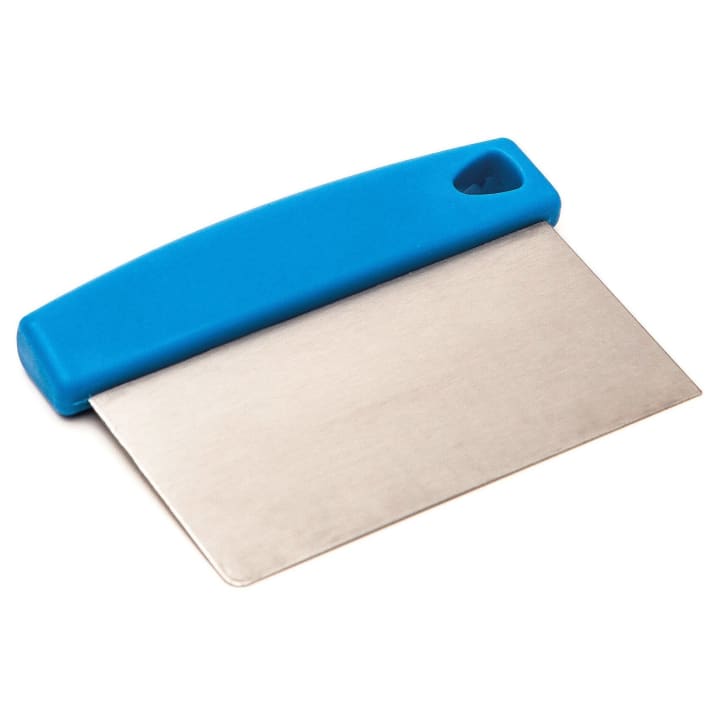 I use to think a lettuce knife was a good alternative as a dough cutter - not even! Dough cutters are perfect for pastries like scones and biscuits. During the preparation process to quick chopping vegetable, this nifty essential saves time in the right places.
Mixing Bowls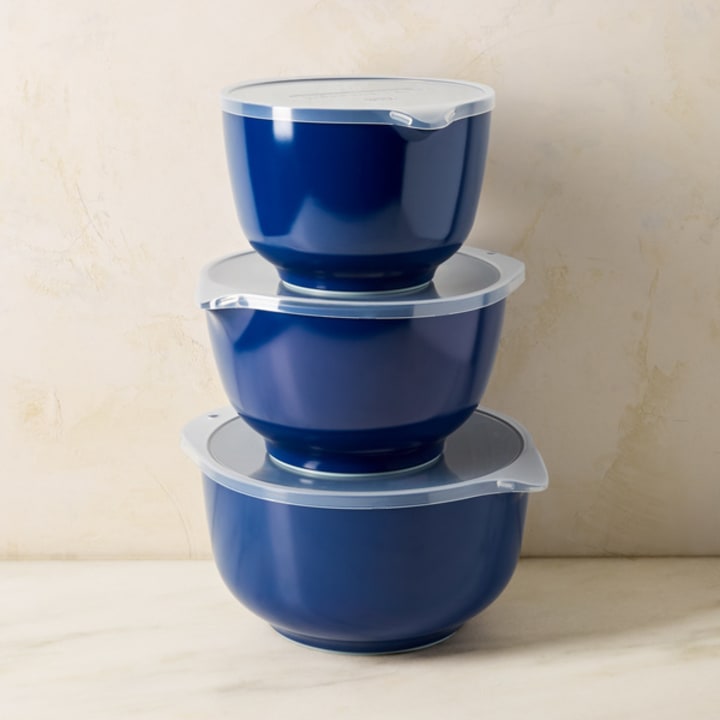 ALL BAKERS need a mixing bowl set! The graduating bowls with curved ring make for easy pouring of pancake batter, dessert batters and sauces. A beginner's set consist of one and a half quart bowl, two and a half quart bowls and a four quart bowl.
I speak from experience to purchase a high quality mixing bowl set.
Mixing bowls are great for double boiling chocolate or serving brunch. I discovered great deals on mixing bowl sets that are oven proof at discount department stores.
Measuring Cups and Spoons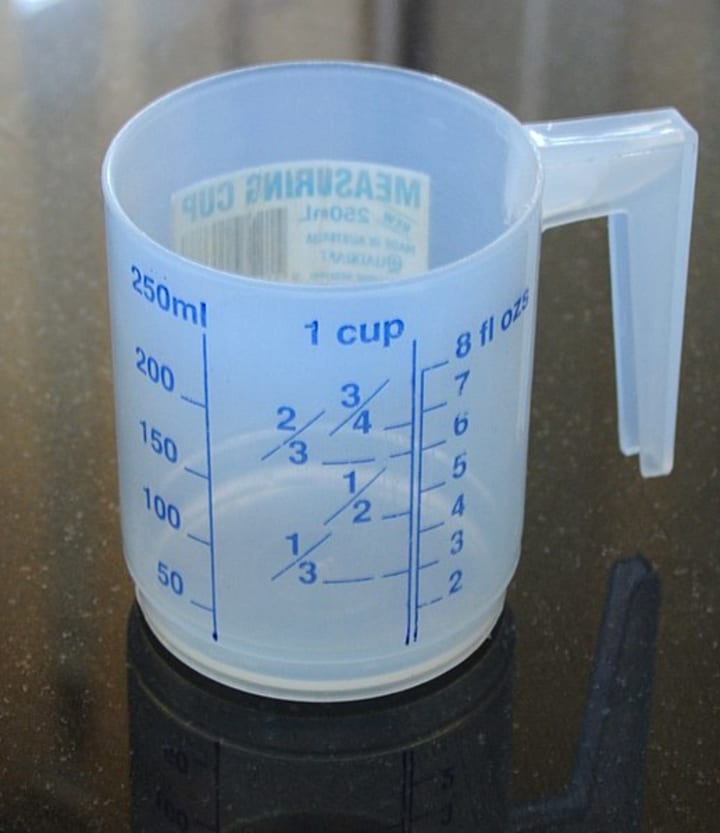 I consider measuring cups and spoons to be culinary angels in my baking chronicles. The appropriate measuring cups and spoons are essential for a growing baker. After many failed attempts of un-leveled bread loaves, ultra thin and flat cookies and indistinguishably lemon bars, these utensils own the oven!
Your baker journey will need a liquid measuring cup for your liquids like oil and dairy. You will also need measuring cups and spoons for dry ingredients like flour and baking powder.
Ramekins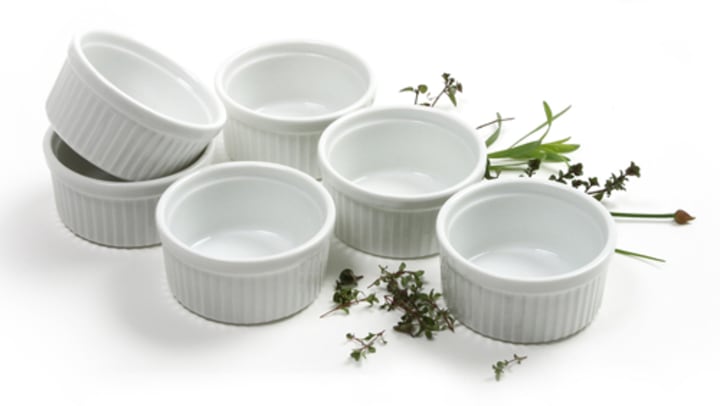 This is one of the cutest additions to your baking journey ever! These various sized fun dishes are great for preparing and seperating ingredients, desserts like creme brulee and souffles. A set of six is perfect for bakers of all experience levels.
Whisks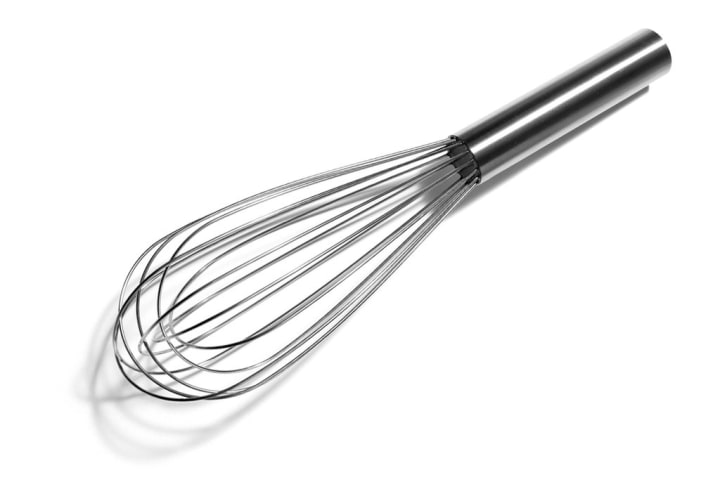 My former whisk was an over sized fork. What the hell was I thinking? It's easier with less "George Washington" strokes! A durable whisk acts as a third and fourth set of hands. Regardless of needing to combine liquid or dry ingredients, a sturdy whisk will be your best friend.
As a beginning baker, invest in two whisks for big batches of liquid and dry ingredients and a small whisk for simple blending.
Scoopers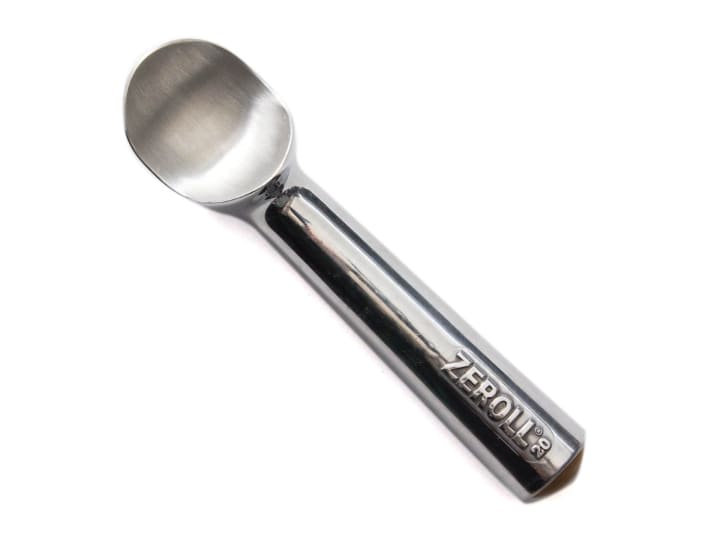 I discovered my love for the scooper when I expanded my culinary knowledge. I love using scoopers to make truffles, fruit decorations, fillings and serving my dinner party guests.
13 x 9 Inch Pan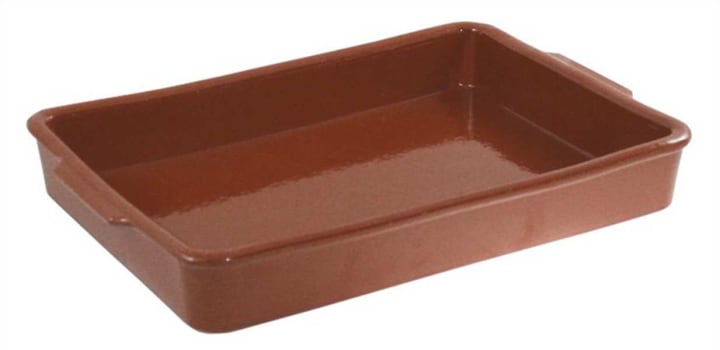 I have countless reasons why all bakers need this versatile pan. Use this pan for everything—baking cakes, casseroles or traditional entrees. This pan has your back.
Your 13 x 9 inch pan can decorate your dinner table in various styles - ceramic, glass with the option of non-stick.
Spatulas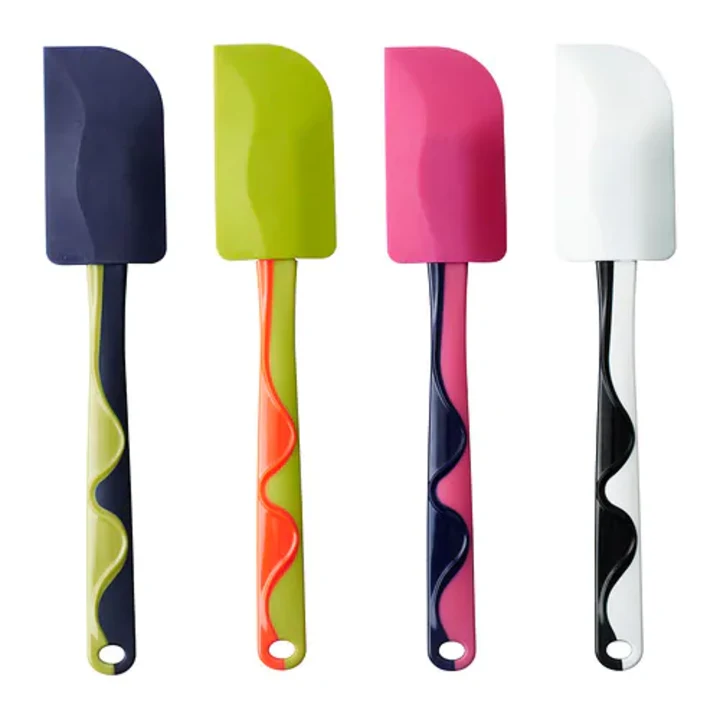 I love savoring every bite. I like to save money too. Silicone spatulas are a great example of the best of both worlds. These handy dandy utensils make for easy cooking on stove tops, sauces and dressings.
I've learned to appreciate how the kitchen influences me to become better. As your knowledge progress, so should your kitchen essentials!