Eat Play Stay Spain - A Story of Tapas Part 6 - Chorizo...
Chorizo...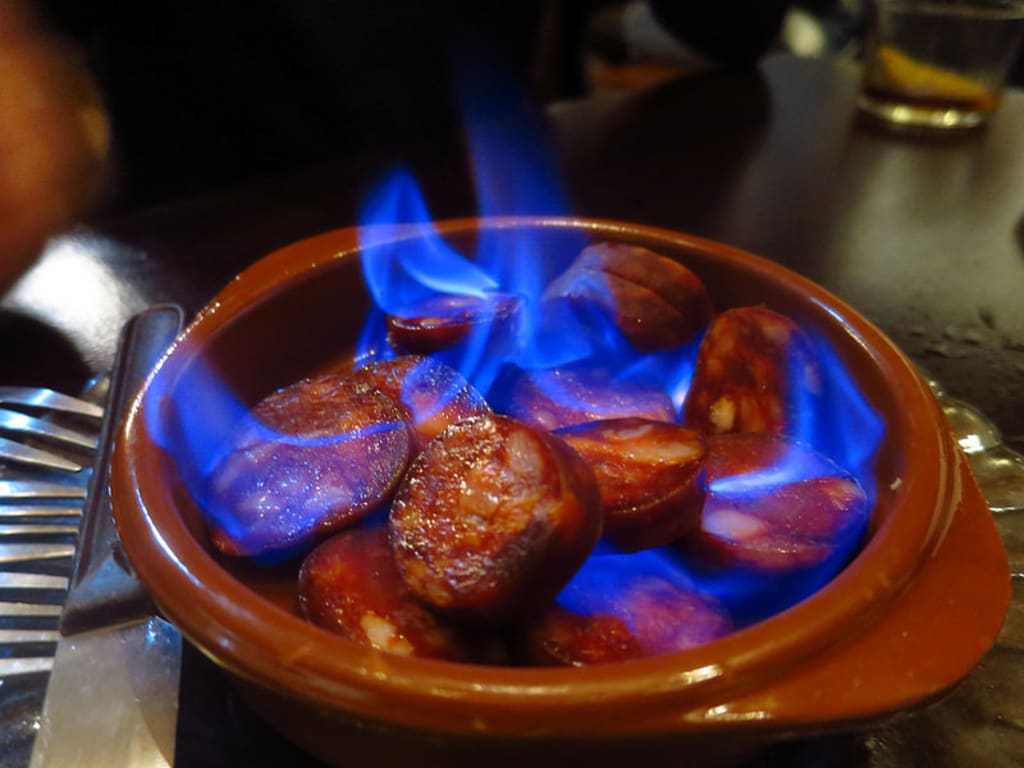 Pronounced chor-eetho this famous Spanish sausage is traditionally made from pork and flavoured with pimentón, smoked paprika, which gives it the deep red colour so easily identified with the Chorizo sausage. There are regional variations on the recipe, it may be smoked or unsmoked, mild or spicy and have other ingredients for flavouring such as wine or garlic. There are two main types of chorizo, an air-dried sausage which is sliced and eaten as it is and then there are fresh chorizo sausages, called cooking chorizo that must be cooked before eating. This sausage, whichever variety you have, is so versatile and so very tasty. Slices of air dried Chorizo in a sandwich is delectable, cooked in stew quite divine and as a tapa pure heaven... And according to this next famous story King Carlos IV of Spain thought so too...

Picture a warm day near Segovia during the reign of King Carlos IV of Spain. The date is somewhere between 1788 and 1808, the King and his men being keen huntsmen are out on their horses hunting. The King became hungry and by chance José Rico, the choricero, maker of chorizos, from the village of Candelario was passing by with his sausages. The King and his men stopped and heartily ate some of Josés chorizos. The King not only satisfied that his hunger had eased loved the sausages so much that he named and decreed that José from that day forward would be the Royal Choricero. His sausages became so popular in the Royal Palaces that the King commissioned a painting by the famous artist Francisco Bayeu y Subias. The painting below was of José Rico and his much loved regal chorizos.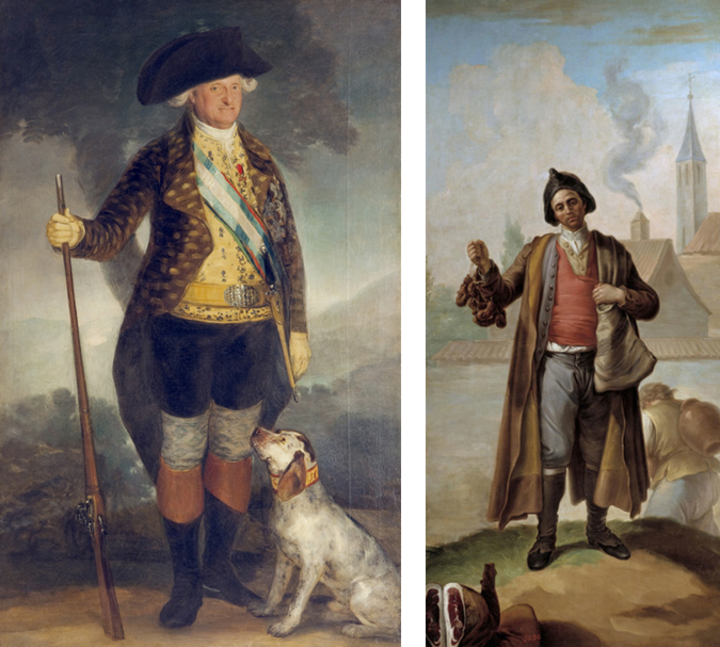 There are many recipes for Chorizo sausages when it comes to Tapas and one of my favourites is sautéed chorizo with red wine and honey. Read on for the recipe to add to your table of Tapas...
Sautéed Chorizo with Red Wine & Honey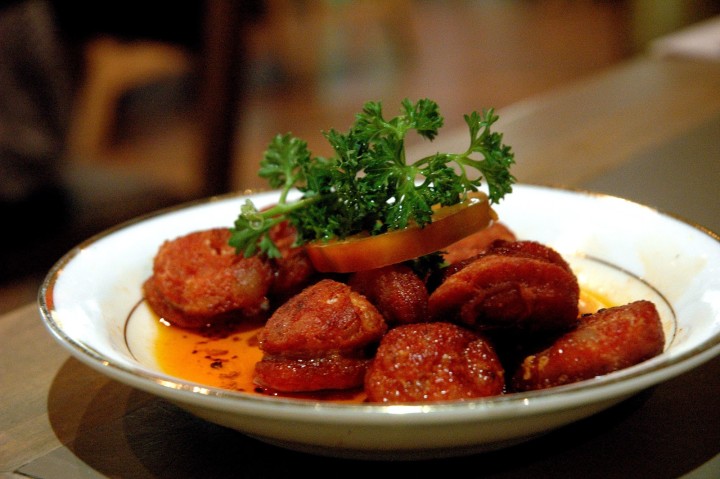 Ingredients
500g cooking chorizo - cut into chunks or left whole if small
1 onion - finely diced
2 large cloves of garlic - finely diced
100ml red wine
1 tablespoon of clear runny honey
Fresh parsley
3 tablespoons of extra virgin olive oil
Heat the oil in a frying pan and over a medium heat sauté the onion until softened being careful not to brown. Once translucent add the finely chopped garlic and cook for a further 3 minutes, stirring so as not to burn.
Add the chorizo and fry until they have browned.
Once the sausages have caramelised and browned add the wine and stir in the honey.
Place a cover over the pan and gently simmer for 5 mins or until the sausages are cooked through making sure that the sauce does not dry.
Remove and place in your serving dish and sprinkle with a handful of chopped parsley and serve.
There is one problem with this tapas dish. It will be so popular you may need to cook more!
With Chorizo being fit for a King the Story of Tapas really is starting to look like a Regal banquet for you and your guests! With this wonderful addition our table now looks like this... Is your mouth watering?

Don't forget to read the other articles in the Eat Play Stay Spain series 'A Story of Tapas'. Find out some interesting facts along the way for great conversation as you recreate 'Eat Spain' at home for your friends and family... After all Tapas is a wonderful way to dine and perfect for a very sociable evening...