Easy Spiced Almond Cookies
A Baking Story (Pt.18)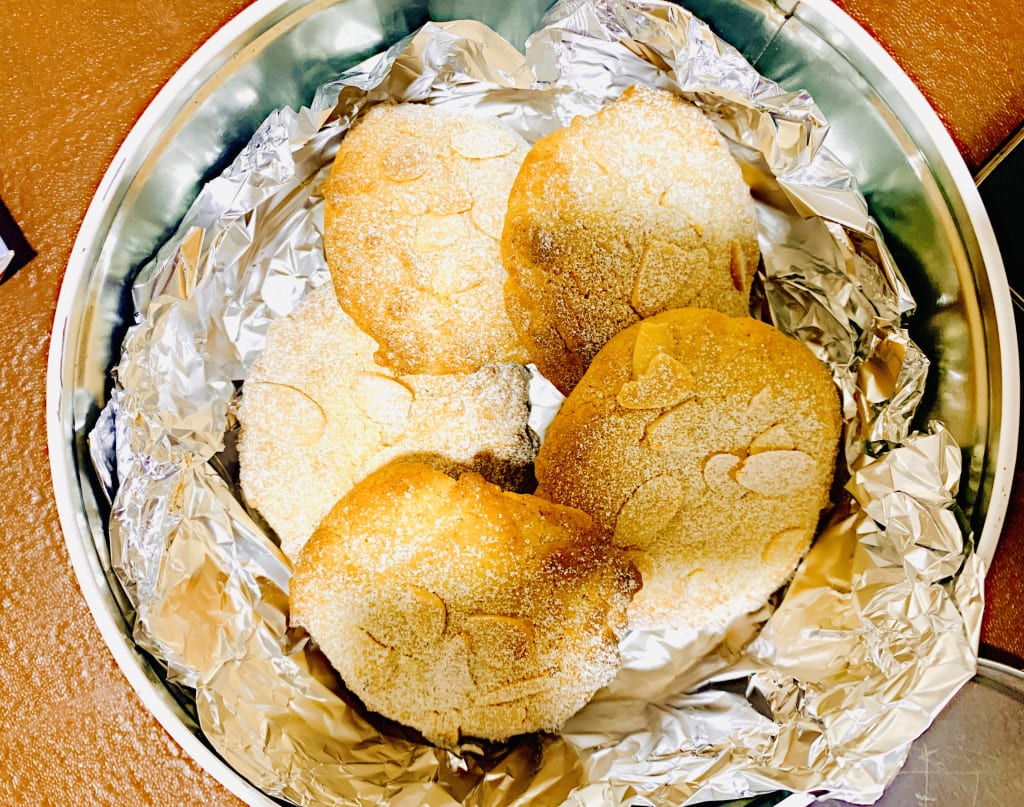 Of course, you probably know me very well for invading Vocal with my film studies stuff and articles entitled 'a filmmaker's guide'. I have often explained that I love to bake as well. Since I was young, I have loved the idea, the creativity and the relaxation of baking different things. I love to make macarons, layer cakes and gingerbread in particular and the activity of it really gets me away from my laptop (where I'm sure you know that I spend most of my life). So, I hope you enjoy me talking about what I bake and why I bake it complete with pictures (if not very good) of me actually baking, my baked goods in the process of being created and when they're finished. I'm really happy to share this with you. And if you like, you can show me your baking (yes, I spend a lot of time writing, but I also spend a lot of time reading other people's articles!), I would love to see it. Since I was in school, I was always interested in creating things, whether that be pieces of writing, welding things to make small statues or baking foods and making sweets (candy, if you're American). I hope you enjoy looking at some of the stuff that has honestly kept me sane, because I seem to be going slightly mad.
Spiced Almond Cookies
Almonds are one of my favourite foods in the world and one of my favourite flavours to use in practically any dessert dish. When I'm making cookies, I like them to be something you can eat alongside a nice cup of tea or coffee. So nothing too hard, but also nothing too soft so that the cookie does not fall into the drink. As someone born and raised in England, I know how it feels to have a biscuit fall into a hot drink and be, frankly, just disappointed. Let's now take a look at my fairly easy recipe for making some scrumptious spiced almond cookies.
You will need:
300g Plain Flour
100g Self Raising Flour
250g Softened Butter
150g Caster Sugar
2 tbsp Ground Ginger
1 tbsp Ground Cinnamon
1 Beaten Egg
200g Flaked Almonds
Instructions
Cream together the sugar and butter and then add the egg and mix again
Add in the spices and flours next and mix together once more.
You should, by now have a wet dough. Set it aside for about an hour - do not put it in the fridge. Just cover it and set it aside.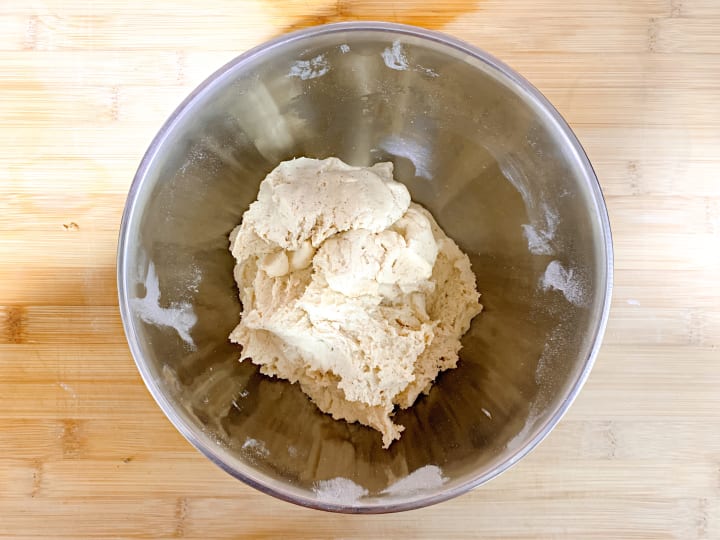 One Hour Later…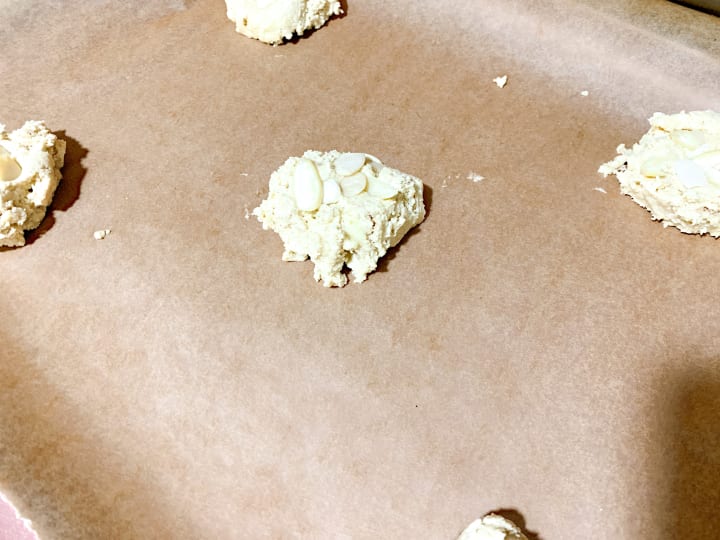 Preheat the oven to 200C and line an oven tray with baking/parchment paper.
Take a tablespoon's worth of mixture to make each cookie.
Sprinkle some flaked almonds atop each cookie, give a generous amount to provide a crunch when you bite into it.
Use the back of the tablespoon to press down slightly atop the cookie to flatten. Ever so slightly…
Bake them for about fifteen to twenty minutes, depending on how crunchy you want the outside to be. I bake mine for seventeen minutes, it keeps the inside just soft enough but gives a nice crunch to the almonds and the sides of the cookies.
Once you have taken them out of the oven, they are going to need some five or ten minutes to cool. But these cookies can also be eaten warm, so do not wait to enjoy them if you really want to.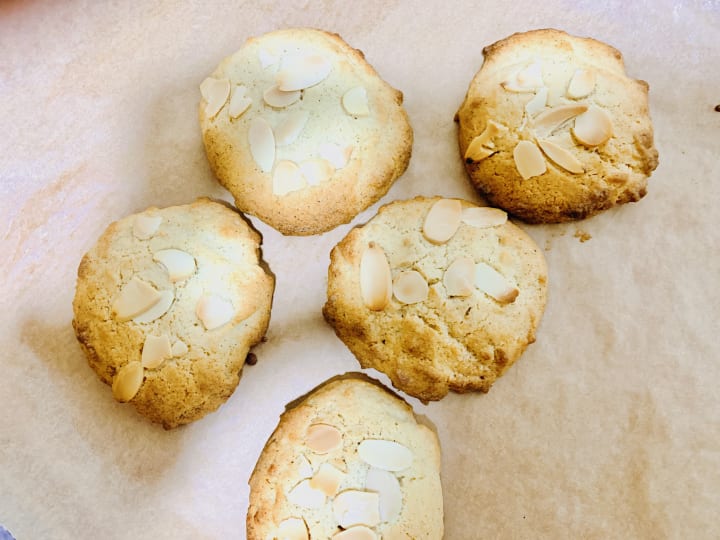 Another option you have is that when you've finished cooling them, provide a layer of sugar dusting to the top to add a slight sweetness to the almonds.
Sometimes, I also use honey to do this by basically just dripping it atop the cookie and waiting for it to harden. But, sugar dusting means you can eat them straight away. If you're planning on using honey, can I suggest that you then put them in the fridge for some time because they are going to be very sticky to pick up if you do not.
If you feel a little like some excitement is missing from your life and you want to use alcohol in your cookies can I recommend swapping the almonds for raisins and using a dash of rum instead of the spices. They taste just as great and honestly, I'm always up for anything alcohol-based.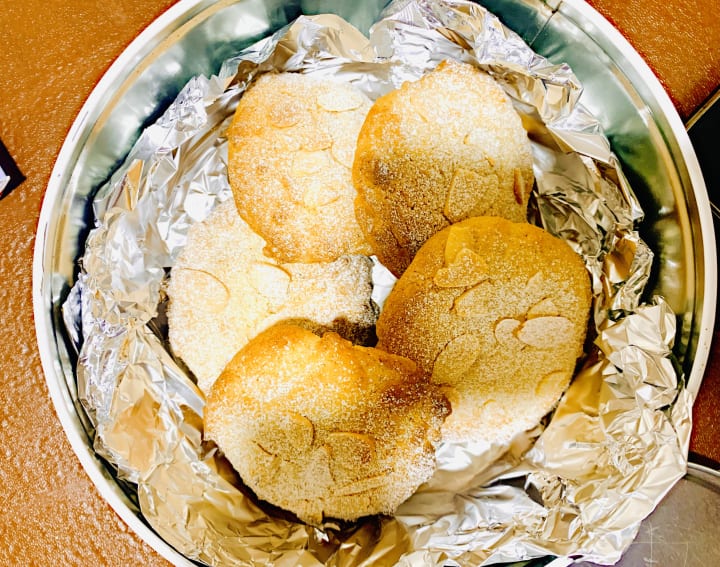 And that's how you make them!
recipe
About the author
Film and Writing (M.A)
145K+ Reads on Vocal
IG: @AnnieApproximately
Pronouns: (she/her/hers)
Reader insights
Be the first to share your insights about this piece.
Add your insights