Easy Savoury Spiced Loaf!
A Baking Story (Pt.24)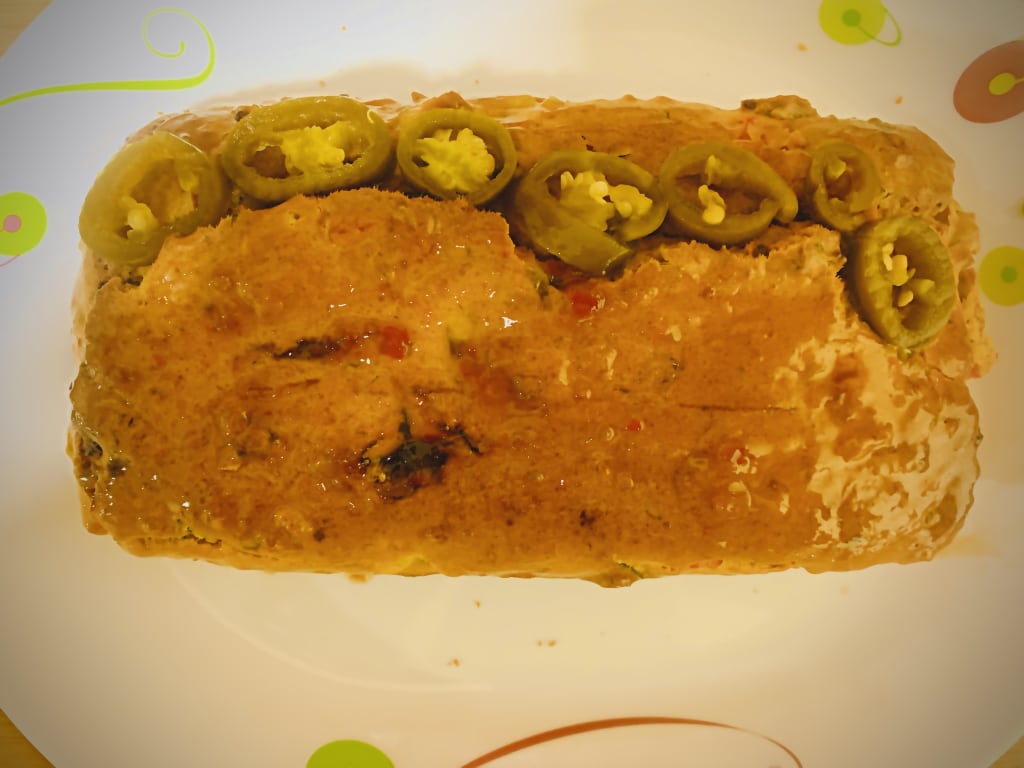 Of course, you probably know me very well for invading Vocal with my film studies stuff and articles entitled 'a filmmaker's guide'. I have often explained that I love to bake as well. Since I was young, I have loved the idea, the creativity and the relaxation of baking different things. I love to make macarons, layer cakes and gingerbread in particular and the activity of it really gets me away from my laptop (where I'm sure you know that I spend most of my life). So, I hope you enjoy me talking about what I bake and why I bake it complete with pictures (if not very good) of me actually baking, my baked goods in the process of being created and when they're finished. I'm really happy to share this with you. And if you like, you can show me your baking (yes, I spend a lot of time writing, but I also spend a lot of time reading other people's articles!), I would love to see it. Since I was in school, I was always interested in creating things, whether that be pieces of writing, welding things to make small statues or baking foods and making sweets (candy, if you're American). I hope you enjoy looking at some of the stuff that has honestly kept me sane, because I seem to be going slightly mad.
Easy Savoury Spiced Loaf!
A savoury spiced loaf is possibly one of the most perfect recipes to make for a nice Christmas treat if you have not got a sweet-tooth. When you're serving up soups, a slice of this wonderful loaf packed with exotic veggies and flavoured with a calming but vibrant spice, can make for the perfect side to your cream of tomato. The best thing about this recipe though is not just the lovely flavours, the nice soup-friendly texture, but it is also quite quick and easy to make.
It may have a lot of ingredients, but it is still an easy recipe to put together and, you can even swap things in and out without making much of a difference to the loaf. It makes for a lovely small addition to a Christmas dinner, a brilliant little side for soup or even a nice snack if you get some cream cheese and spread it on top, sharing it with friends and family. I hope you enjoy this recipe.
Here's the recipe then:
You Will Need:
1 Diced Red Bell Pepper
1 Handful of Chopped Jalepeno Peppers
A Handful of Mixed Herbs
2 tbsp of Ground Coriander
1/2 Handful of Sundried Tomatoes
1/2 Finely Chopped Spinach
1 tsp of Salt
100g Olive Oil
100g Almond Milk
200g Self Raising Flour
3 Beaten Eggs
Instructions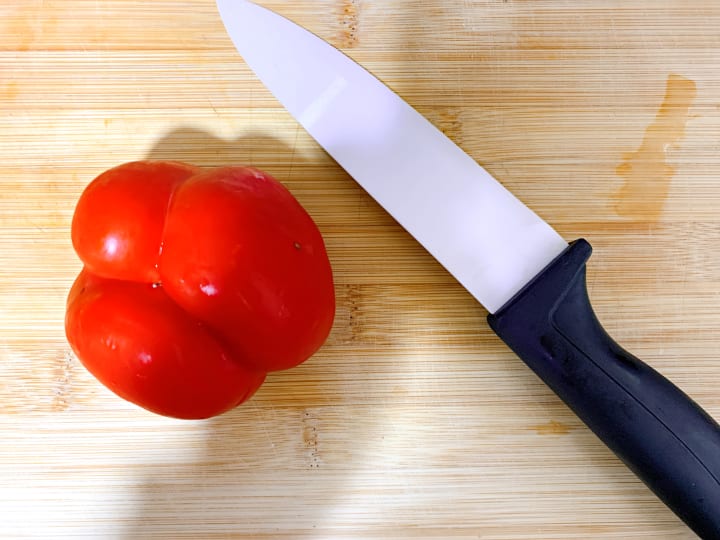 Preheat the oven to 200C and line a bread tin with parchment paper. Here's a tip: you can actually get parchment paper shaped like the bread tin so see if you can get your hands on some
In a bowl, mix together the flour, herbs, salt and spices
Add the eggs, oil and milk and mix once more
Sieve the sundried tomatoes and make sure they are nice and dry of most of the oil and nothing is dripping from the sieve when you pick it up. Add those as are, or if you feel like you can chop them in half and then add them
Add the chopped spinach, chopped jalepeno peppers and diced bell pepper and mix once more. Make sure everything that you have added to the loaf mixture in terms of veggies is equally distributed and doesn't clump anywhere in the mixture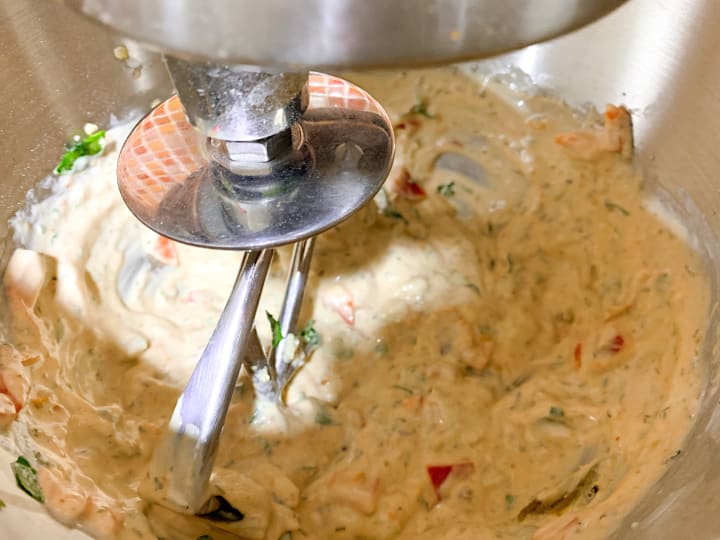 Tip: Instead of a bell pepper, you can be bit more adventurous and add in asparagus in its place. To do this, chop up the asparagus so that they are in small piece about the size of your fingertip and cook them in a frying pan until brown. Wait for them to cool and then add them to the mixture where the bell pepper is currently.

Tip #2: Instead of using spinach, again you can be more adventurous and use kale in its place. To do this, chop up the kale a little finer than you chopped the spinach because kale can be a little sharp to the taste, so distribution is key. You could put it through a blender to achieve this, but make sure it doesn't turn into a paste - you may as well use it for your post-Christmas diet kale smoothie then!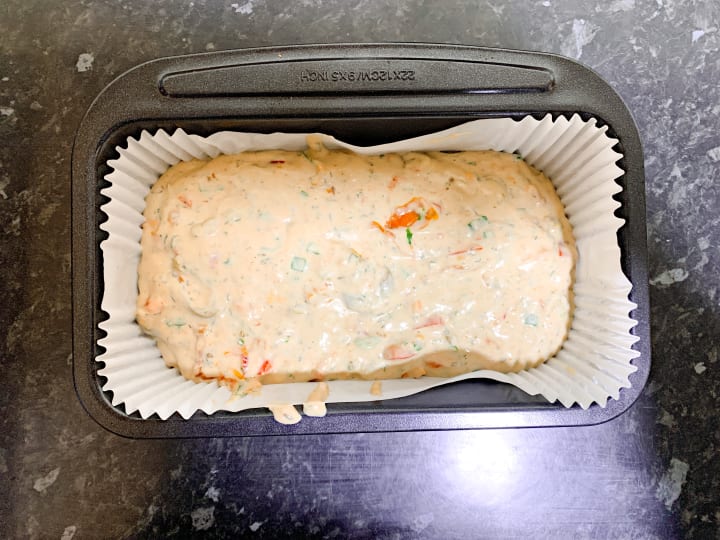 Part II
Once all your ingredients are added, pour the result into the lined bread tin and bake in the oven for 35 to 40 minutes
Allow to cool for fifteen minutes
Serve hot or cold by warming it up for thirty seconds in the microwave or cold by putting it in the fridge for fifteen minutes.
Enjoy!